Here's today's entry for the popular #colorchallenge photo initiative, originally started by @kalemandra. This seems to have become one of the most popular group participation initiatives we have here on Steemit, and I really enjoy sharing various photos to fit the occasion.
The theme for today is "Tuesday Orange;" which is also the color corresponding to the Sacral Chakra.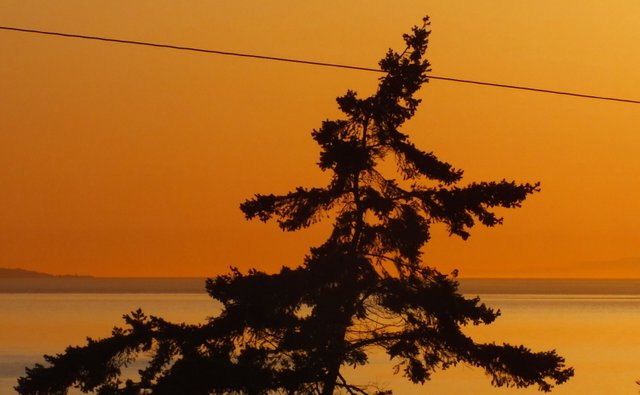 Sometimes our summer sunsets give a whole new meaning to the idea of the end of the day being "The Golden Hour." This was a summer shot, the amazing color actually a result of a thin layer of smoke from forest fires.
Have a beautiful day!