Here's today's entry for the popular #colorchallenge photo contest, originally started by @kalemandra, and which since has become one of Steemit's most popular and widest used challenges. It's a great way for those who feel uncertain about how to blog, or how to contribute to add something of their own!
Today's theme is "Saturday Indigo;" which is also the color corresponding to the Third Eye Chakra.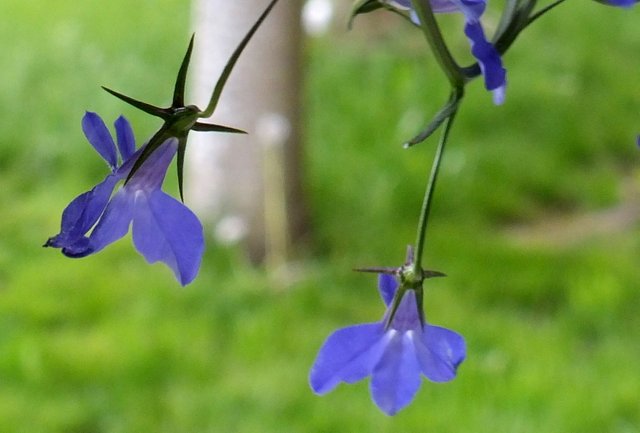 I often struggle to come up with something to match the "Indigo" color, but realized that the flowers in the new summer hanging basket on our back porch fit the bill pretty well. In trying to capture the "mass" of blue, I accidentally ended up with this shot of just a couple of flowers in relief against the lawn. Enjoy!
Have a beautiful day!