This is my entry for #Colorchallenge #yellowWednesday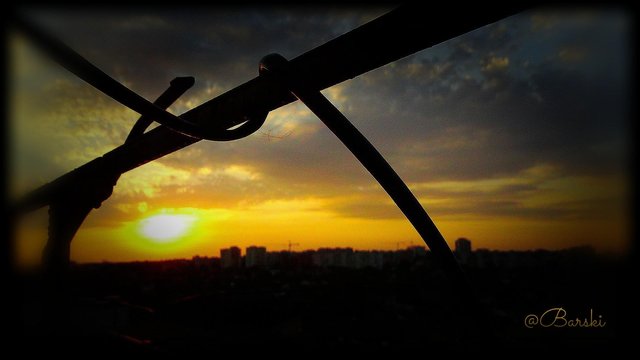 There are knots that cannot be untied.
Sunset, it looks like such a knot.
With each minute, this knot is tightened more and more, a little more time will pass, and this knot will be pulled by a dead grip.
The time will come, knit a new knot.
Something like that I saw on the roof of my house.
Someone wrapped a wire around the fittings, against the backdrop of the sunset, it looked symbolic.
Photos taken with a Sony Cyber-shot DSC-HX300 camera
I edited a photo in the program Photo-Director, which I also installed on my smartphone.
Author @barski
Ukraine