Don't you hate it when you're in the wrong place at the wrong time?
That's how I felt when my husband, @bluerthangreen, sent me into town to pick up some propane at the gas station, and this absolutely stunning sunset was in all its glory. Not that I blame him, much. But, could you pick a worse backdrop then gas pumps, a giant propane tank and a telephone pole?
I mean really.
Nevertheless, the sunset is a gorgeous orange, and for that I would like it to get a little exposure on the color today (no pun intended). Thanks @kalemandra for hosting the challenge!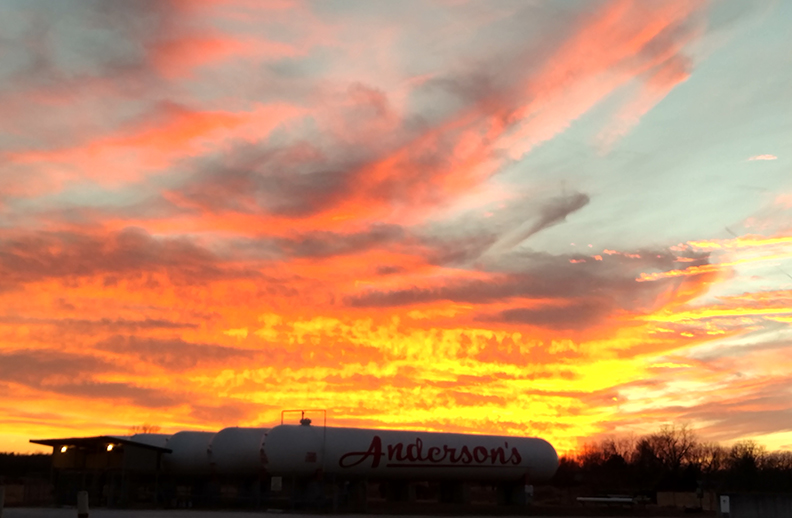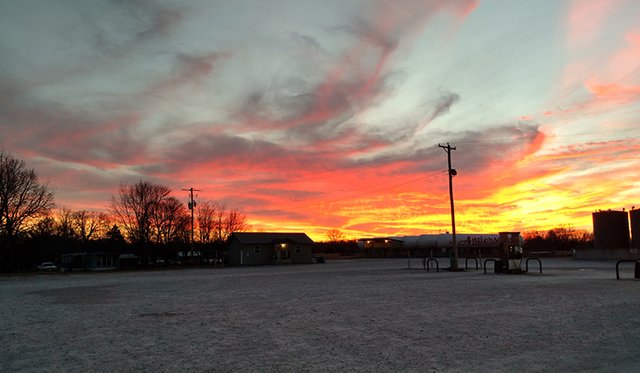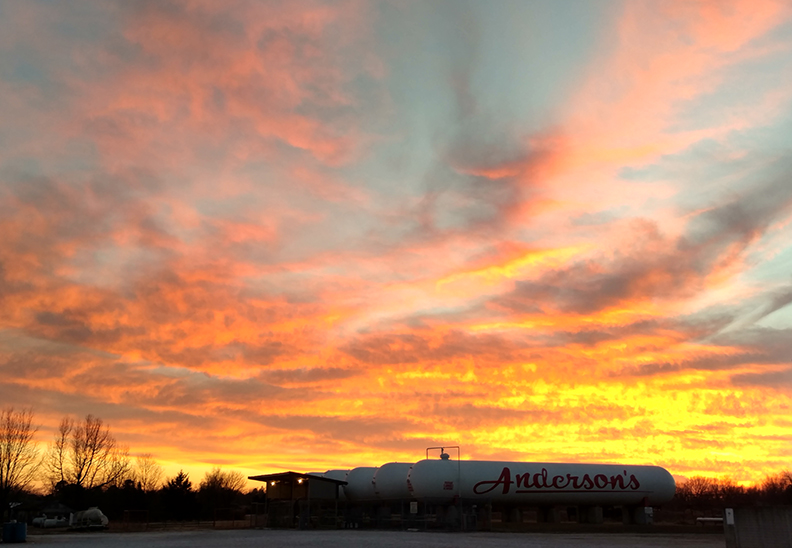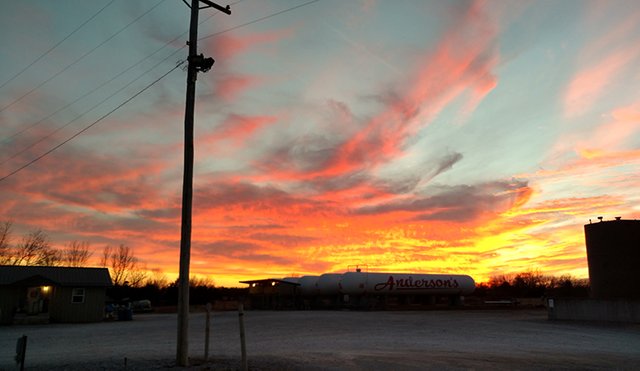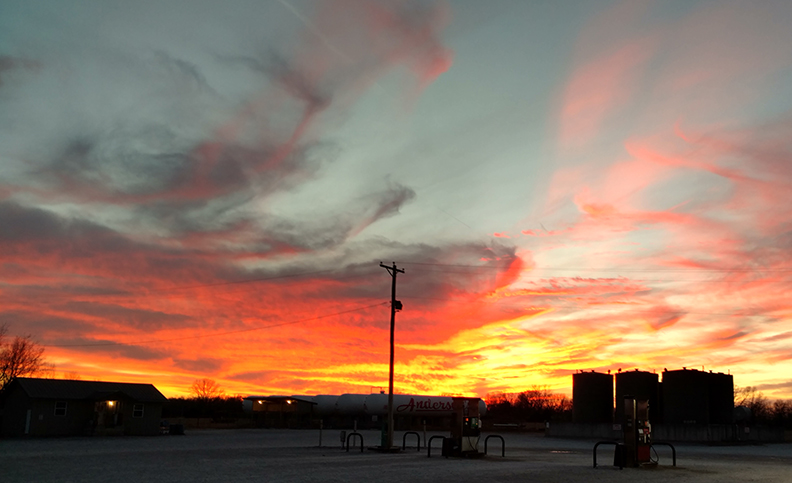 Enjoy tonight's sunset, wherever you are :) @allforthegood