1 STEEM is worth 0,00000720 LAMBO
If you wonder why I say that in the titel, then look at coinmarketcap.com.
There you can see a Lamborghini next to the currency selection:

---
But what does that do?
If you click on it, you will notice that the currency is changed in LAMBO:
---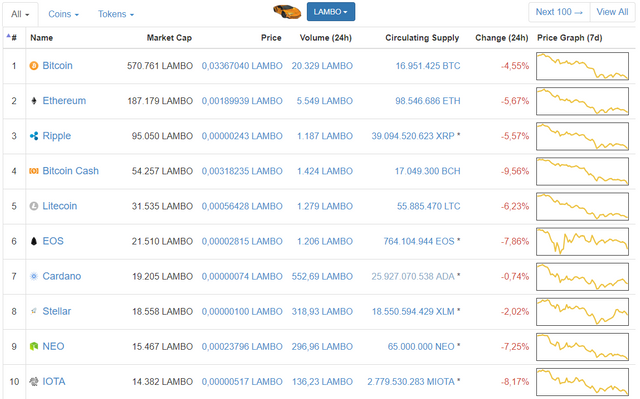 ---
But if you don't project to buy a Lamborghini so far, this feature is just an easter egg or april fool for you. :D
Happy Easter to all!