A Wild Imagintation, perhaps? - Why Cryptocurrency is Important to Me
It reminds me of when I first look into cryptocurrency. It was when Bitcoin first reached...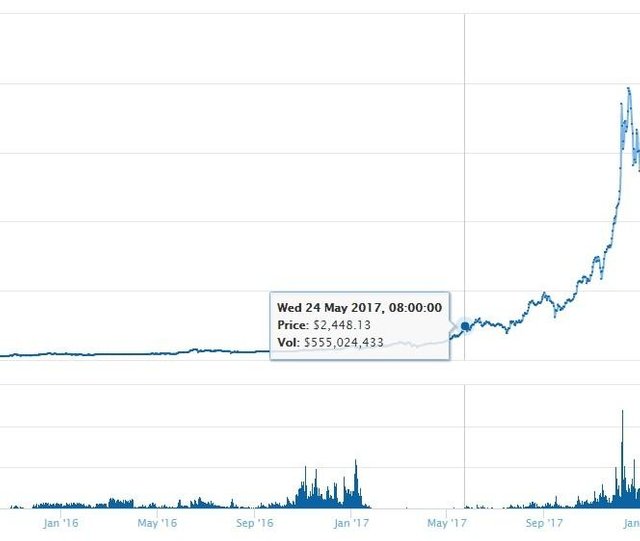 $2.4k ish!
Now if you looked back, compared to the price today, whether it is fluctuating or not, it is actually... okay! Somewhere around that period - May 2017, a few friends of mine and me started looking into cryptocurrencies and along the way until October 2017, one of my friends, @danielwong got into the STEEM bandwagon! That's how a bunch of us get into Steemit too! And because of Steemit, I get to find out more cryptos that can be earned without throwing a single fiat! Yeah up until today, I do not use a single fiat to acquire any crypto asset (except for one which is not listed yet so maybe I will not mention that first) due to limited finance that I have. Meaning to say it is possible to own crypto asset through several ways without risking any fiat that you have and that's why cryptocurrency is important to me!
STEEM

CoinGecko STEEM price @ 10:40AM (GMT+8) 12/10/2018
Not sure about you, I think I have reached a point whereby I don't really focus on the price so much after the big drop after January 2018. Maybe that's because I joined in right before that which was on December 2017.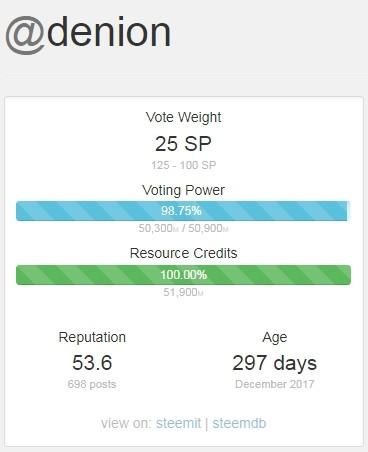 I'm not very active back then too and didn't really see how the high price benefited me as well that time. Also, there's a period in between that I stopped posting in Steemit which is around April to June 2018. Around 3 months of MIA (Missing In Action) from Steemit due to busy period shifting to new office. After that, I got back just to update #teammalaysia about my new born who is a premature baby also thanking those who supported me in finance through the crowdfund.
Really, that is the main reason I got back here. It's because of the community, the people, the friends that I knew through Steemit, it brings this "cryptocurrency" to another level. Amazing right? Knowing new people through blockchain projects.
Also it's rather much better to spend time Steeming than Facebooking/Instagramming. That's also changing the way I use social media. People did ask me before "How do you find time to even write on Steemit". My answer is just shifting the time I use for Facebook to Steemit, easy as that. That's how I am more active now compared to before.
MITHRIL

CoinGecko MITH price @ 10:57AM (GMT+8) 12/10/2018
Now only I shifted my Facebooking time to post on Steemit, I shifted my time spent on Instagramming to earn Mithril! True enough Instagram could be fun but imagine having fun and at the same time earn some crypto assets!
Mithril can be mined through a social media app called Lit. Basically it acts like posting stories like what people did on Facebook and Instagram. Again how I have time to post in Lit? I just reduced my time spent on Instagram.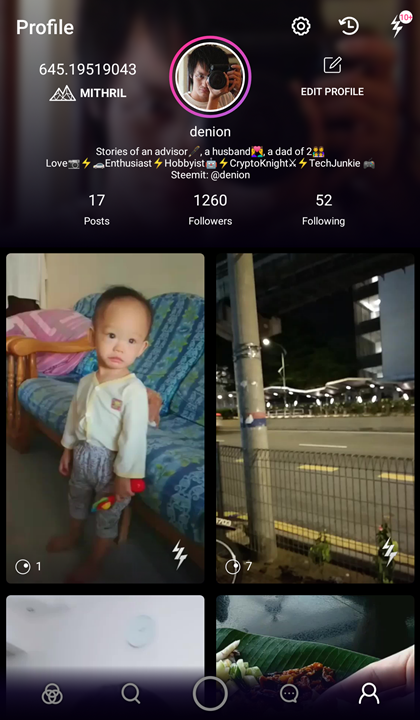 I started mining Mithril since June 2018. Mithril rewards content creators through social media. I believed there are also many other social media apps now that reward content creators with cryptos. There are many to look into but as of now I'm focusing on Mithril first.
To me, a person who likes photography, this social media app really does motivate me to take more pictures. Psst... at times I just use the same picture I took for Lit and use it for my Steemit content as well. Such blockchain projects really motivate serious content creators because they get rewarded extra with crypto assets rather than just fiat.
Not only that, through Lit, I get to know cultures from different country because the user base in Lit is huge! I manage to "hang out" with some Lit users outside of Lit in Telegram which really brings socializing to the next level! At least I know who I can meet up if I go to the country that they are in... IF I have the chance to.
PRESEARCH

CoinGecko PRE price @ 11:20AM (GMT+8) 12/10/2018
Who wouldn't know what's Google - the number one search engine! Doing a search on google is... part of life? Anything ask Uncle Google first. Imagine doing the same thing (searching) and earn crypto asset? Basically that is what Presearch serves to do. Basically this blockchain project collect the data of how a user uses search engines. So yea to me, since I'm already using Google anyway, why not use Presearch and get paid while using search engine. ;)
ELECTRONEUM

CoinGecko ETN price @ 11:29AM (GMT+8) 12/10/2018
Who doesn't own a smartphone nowadays? Even a 7-year-old kid is holding smartphone, maybe better than mine! Asides from using your mobile for social app purposes, you can turn your mobile into a mining machine mining Electroneum. There's another one but I look into Electroneum only because it is in Top 50 in CMC. So, I guess most people will make full use of the smartphone they purchase in the future and make sure the amount mined using their smartphone can help them purchase a new smartphone later on. Free smartphone for life? Haha!
TERRA VIRTUA
I'm not much into gaming and have yet to personally experience earning crypto from the gaming aspect. Most are doing live streaming and posted it here on Steemit and earn Steem or SBD from there. There are available games that do earn crypto by playing it. I have yet to look into them but a few that I know of that existed or yet to be ready are CryptoKitties, IdleBots, Hash Rush, CryptoCarz, Crypfish and I'm going to share a bit on Terra Virtua.
I'm unable to share much as Terra Virtua is not available yet but just imagine Ready Player One movie. Terra Virtua will be exactly like what you see in the movie. It is a virtual reality games whereby you earn Terra Virtua (TVA) and after that can be exchanged with other tokens.
Let my imagination goes wilder a bit. Imagine everyone will be in the VR world working, playing games, socializing and at the same time earn several crypto assets. Will that really come to life? Also what I heard from World Blockchain Foundation (WBF), CryptoCarz will have a collaboration with Terra Virtua. CryptoCarz is a VR racing game. Perhaps one of the in-game game inside Terra Virtua will be CryptoCarz, I don't know. Since both platforms are not ready yet, I can only use my imagination to share how it will be like if this really happens. That will really change the gaming industry or even change how people actually work to earn.
How Cryptocurrency Could Change People's Way of Life
To me, cryptocurrencies and blockchains gives people the possibilities to earn and acquire their asset in many ways that they find suitable to them and enjoy doing them. If I will combine all the mentioned above, so long I have my smartphone with me, basically I'm "working" to earn different crypto assets one shot.
There are still many possibilities yet to be discovered and this is just a tip of the iceberg. So to me, it is important in a sense that while I work to earn fiat (which is still necessary I guess?), at the same time I also spend time earning my future assets (yea, I mean crypto assets). I'm so hoping to see the day whereby ANYTHING you do, you earn and you earn several crypto assets.
---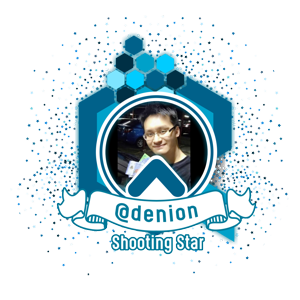 This post is a submission to CoinGecko's "Why Cryptocurrency Is Important To Me" Writing Contest.