Content adapted from this Zerohedge.com article :Source
---
Coinbase announced Tuesday that it would be introducing a cryptocurrency index fund. This is a fund that will be weighted in cryptocurrency similar to what the SPY does with stocks.
The company will be using the currencies that are presently traded on the GDAX exchange.
What is not impressive to investors is the fact that Coinbase only carries a handful of currencies available for trading. One token that investors were hoping would be added was Ripple. It looks like that will not happen with this recent decision.
We're excited to announce Coinbase Index Fund.
Coinbase Index Fund will give investors exposure to all digital assets listed on Coinbase's exchange, GDAX, weighted by market capitalization. If a new asset is listed on the exchange, it will be automatically added to the fund.
Index funds have changed the way that many people think about investing. By providing diversified exposure to a broad range of assets, index funds enable investors to track the performance of an entire asset class, rather than having to select individual assets. We're excited to give our customers the ability to invest in the potential of blockchain-based digital assets as a whole.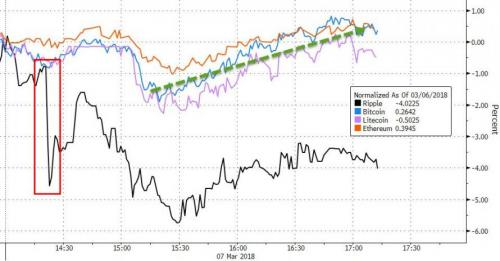 There was no date given for release and will only be available to U.S. residents initially. Over time, the company hopes to expand the offering to people from other areas of the world.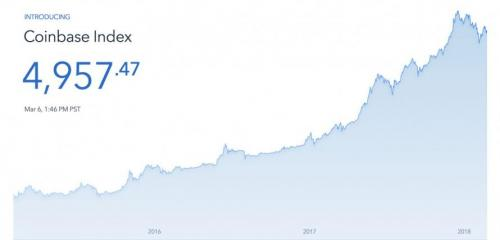 During an appearance on CNBC, Coinbase COO Asiff Hirji said crypto is "an asset class" and that "individual investors, they tend to trade in funds, and they tend to trade in index funds, passive investing. That's why we've created the index and we've created the index fund to enable that."
Importantly, the company also said it would add more coins to its platform as it vets them and there is more "regulatory certainty."
"We are committed to adding more assets to the exchange. If we add an asset to the exchange, it will show up in the fund. It will be market-cap weighted. We have a framework for how that works," Hirji said. "We're trying to make this super simple," he added.
The fund will have a minimum investment of $10,000 with a 2% fee. Unlike hedge funds, there are no performance fees.
Coinbase is hoping to capture the passive investor with this fund. Index funds became extremely popular over the last decade as passive investors sought out ways to lower their risk and minimize fees.
Non-adapted content found at zerohedge.com: Source
---
Disclaimer : Account @zer0hedge is not affiliated with ZeroHedge.com.
I read ZeroHedge multiple times a day to find the best articles and reformat them for Steemit. I appreciate the upvotes but consider following the account and resteeming the articles that you think deserve attention instead. Thank you!
Head over to ZeroHedge.com for a more complete news coverage about what affect the economy, geopolitics & cryptocurrencies.