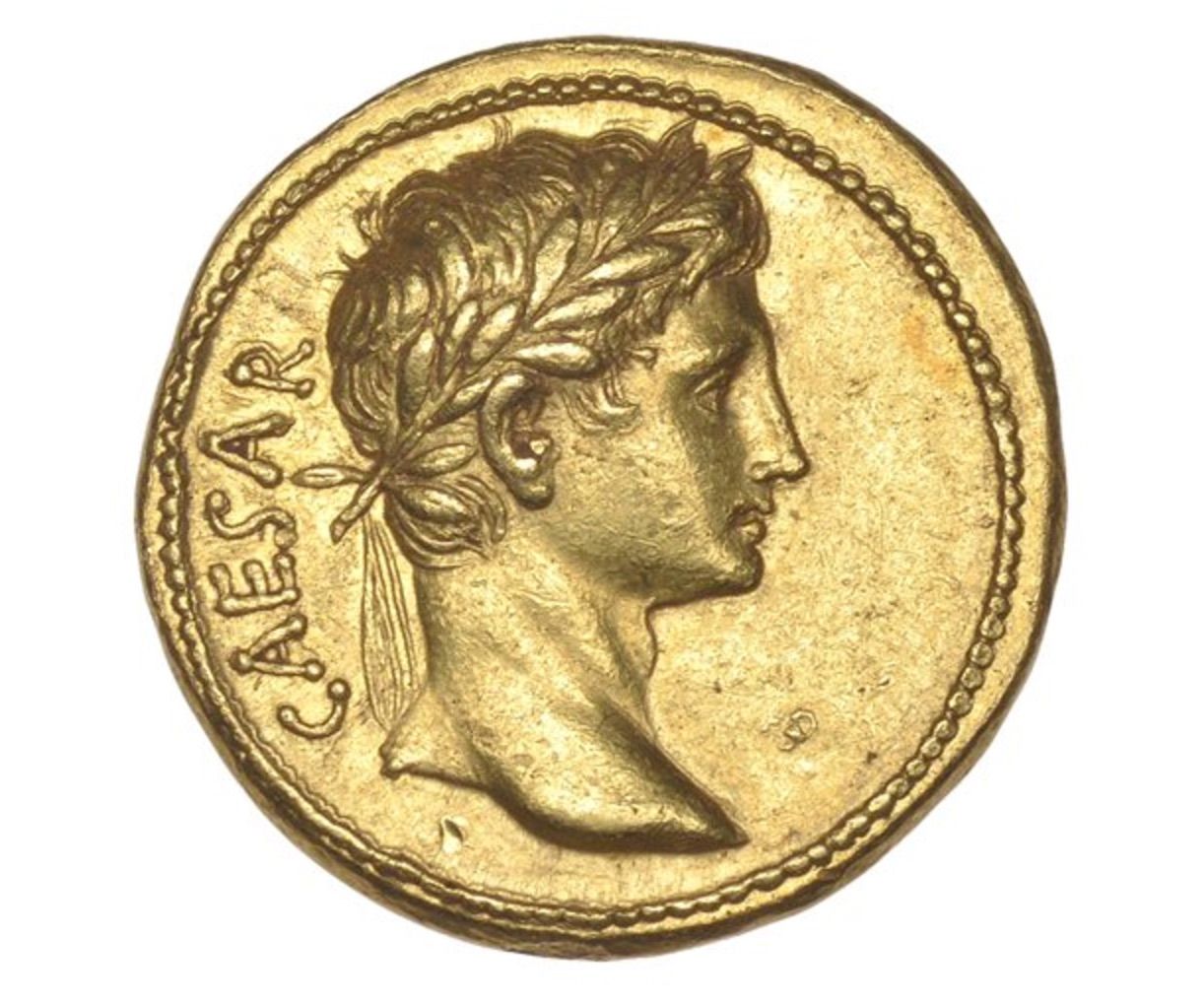 Rare gold coin minted during the reign of Augustus Caesar
(btw, I do not own that coin)
https://www.economist.com/news/finance-and-economics/21722234-once-shady-market-aspires-respectability-numismaticsacquiring-old
Interesting recent article on numismatics and coin collecting. A nice highlight:
"An index of tangible alternative asset classes compiled by Knight Frank, a consultancy, shows that returns on rare coins over ten years to the end of 2016 were 195%, easily beating art (139%), stamps (133%), furniture (-31%) and the S&P 500 index (58%)."
Ok, ok, not as good of a return as bitcoin, but still. I went ahead and started an ancient Roman and Greek coin collection last year. I also bought some middle eastern and asian coins. My prediction is that as people in the middle east, asia continue to develop economically, an interest in their own history and collectibles will continue as well. Think about it, the roman and greek ancient coin market is pretty well mature...we are now seeing a strong interest in Chinese, Indian (mughal) and middle eastern coins as well. If anyone has an interest, here are some good resources
Heritage Auctions (excellent US, Ancient and Wold coins, and other collectibles): www.ha.com
Stacks and Bowers: https://auctions.stacksbowers.com/
Ira & Larry Goldberg Auctions: http://www.goldbergcoins.com/content/
Stephen Album Rare Coins (expert in Islamic, Indian, Asian coins): http://www.goldbergcoins.com/content/
My favorite is heritage auctions. You will find collectible items from coins, to old manuscripts. If you are a lover of history, collectibles are a great way to make an investment into items you already have a natural interest in.