He's Been Practicing and It's Getting Good!
My son's working in a little country cooking restaurant owned by the family of one of his mates. He's manning the coffee bar, which features a very swanky coffee machine. Like, the kind that looks more like an airplane console than a Mr. Coffee.
I love going to eat there because the food's tasty, the coffee is divine, and I always bring my son's girlfriend with me, and she's lovely company. This last visit, here's the latte my boy made me. Awwwwww (yeah, I know that hearts are one of the first latte arts people learn... give me this moment anyway!).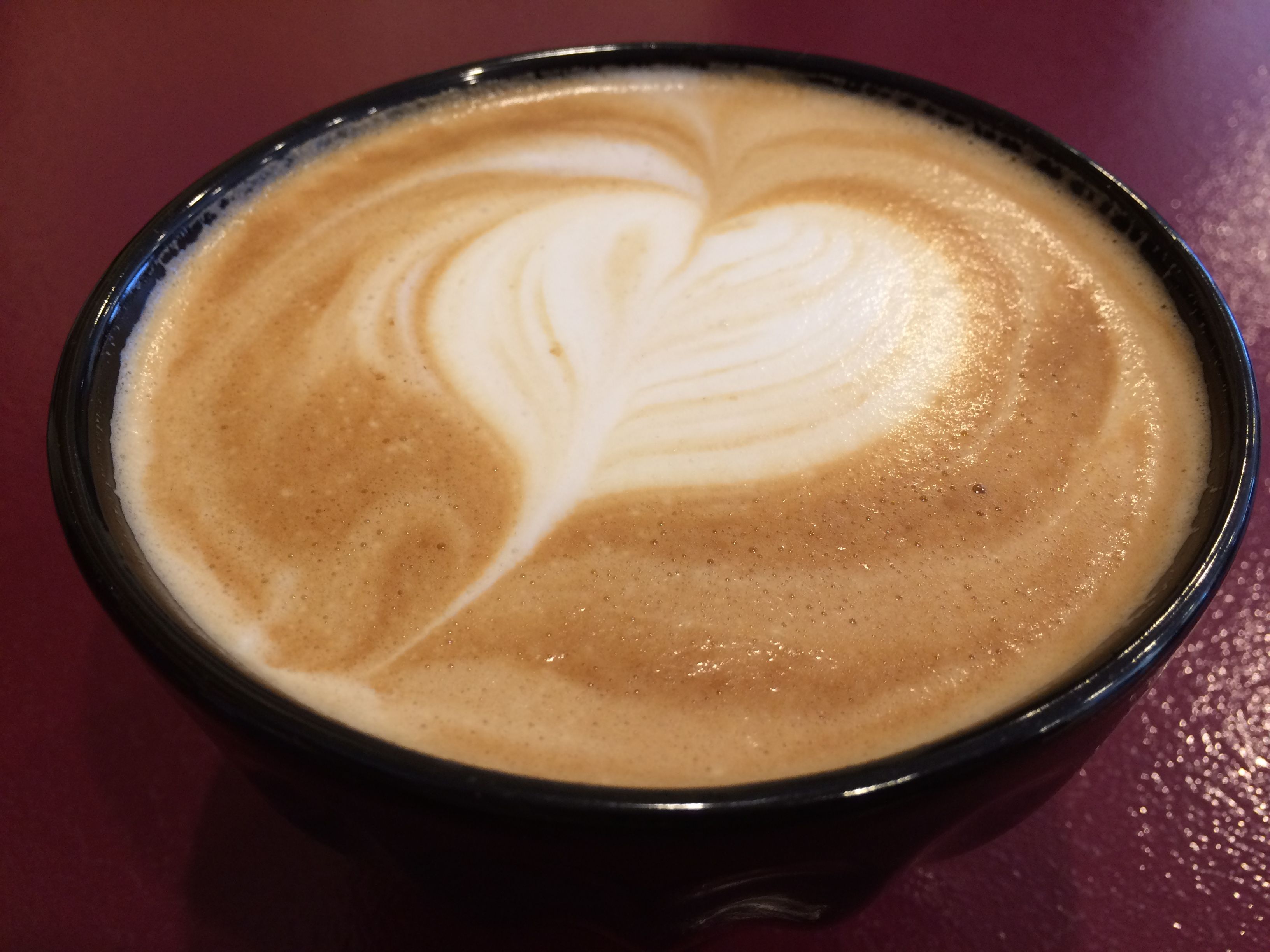 This caramel latte was creamy and delicious... but it held a surprise, too!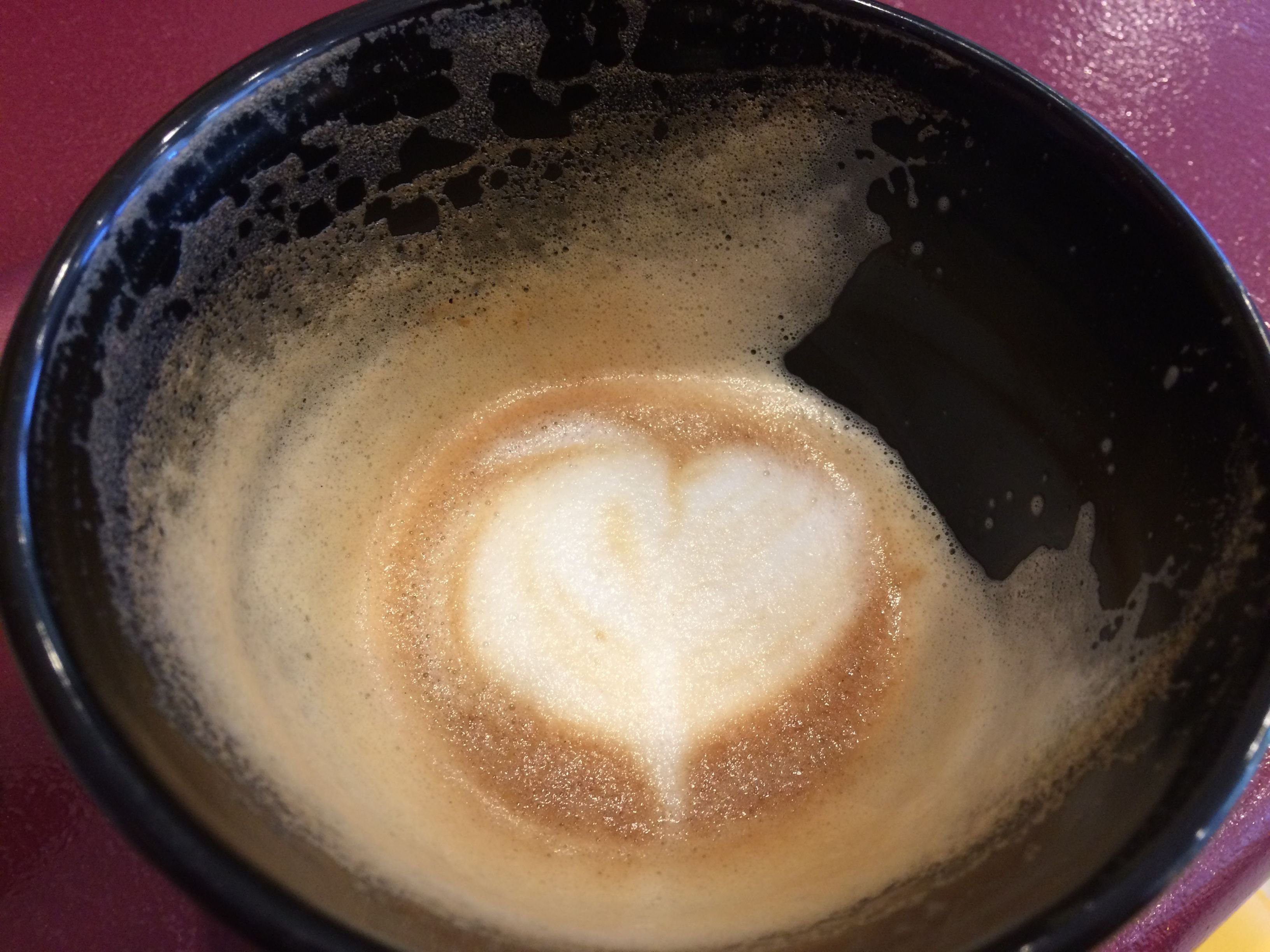 Even once I'd drunk it almost to the bottom, that little heart stayed intact!
It's physics, I'm sure... but I'm choosing to take it more personally :) In fact, if you hang out with me for more than a few minutes, you'll hear me bragging on my kids (and son's girlfriend, who's included in that!). I'm so proud of how they show up in life, how they demonstrate resilience and persistence and integrity. Some folks knock the Millennial generation but from the 'kids' I know personally, I've got high hopes for what they'll create in this world.
And with this post, I complete my quest for Steemiting every single day for the month of April! It's been a good practice, and I think I'll keep it up.