Toronto Coffee Shop Series (#7): Versus Coffee
As mentioned in my previous post, I decided to create a Toronto Coffee Shop Series to remember the good old days when I can drink coffee.
The cafe I am going to feature this time is Versus Coffee, a small shop on Adelaide, just east of Toronto Financial District. Situated at the base of a condo, Versus is a cute and modern cafe that serves up espresso based coffee drinks - they have got a lot of fun beverages and other snack items.
What I like most about Versus is its calm atmosphere with white washed walls and lots of bright sunlight flowing in. On a Sunday morning, lots of locals are at this coffee shop. Yes, the space is small but they make up for it with high ceilings and a chic, all-white modern look kitchen. Mirrors and big floor-to-ceiling windows help the space feel bigger than it is.
It's a beautiful space to spend time in, no matter how long.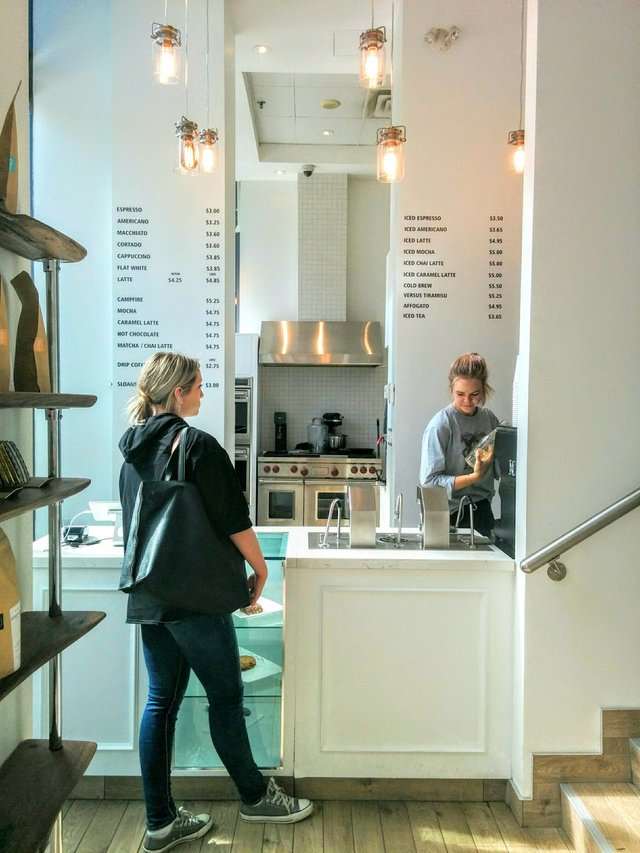 )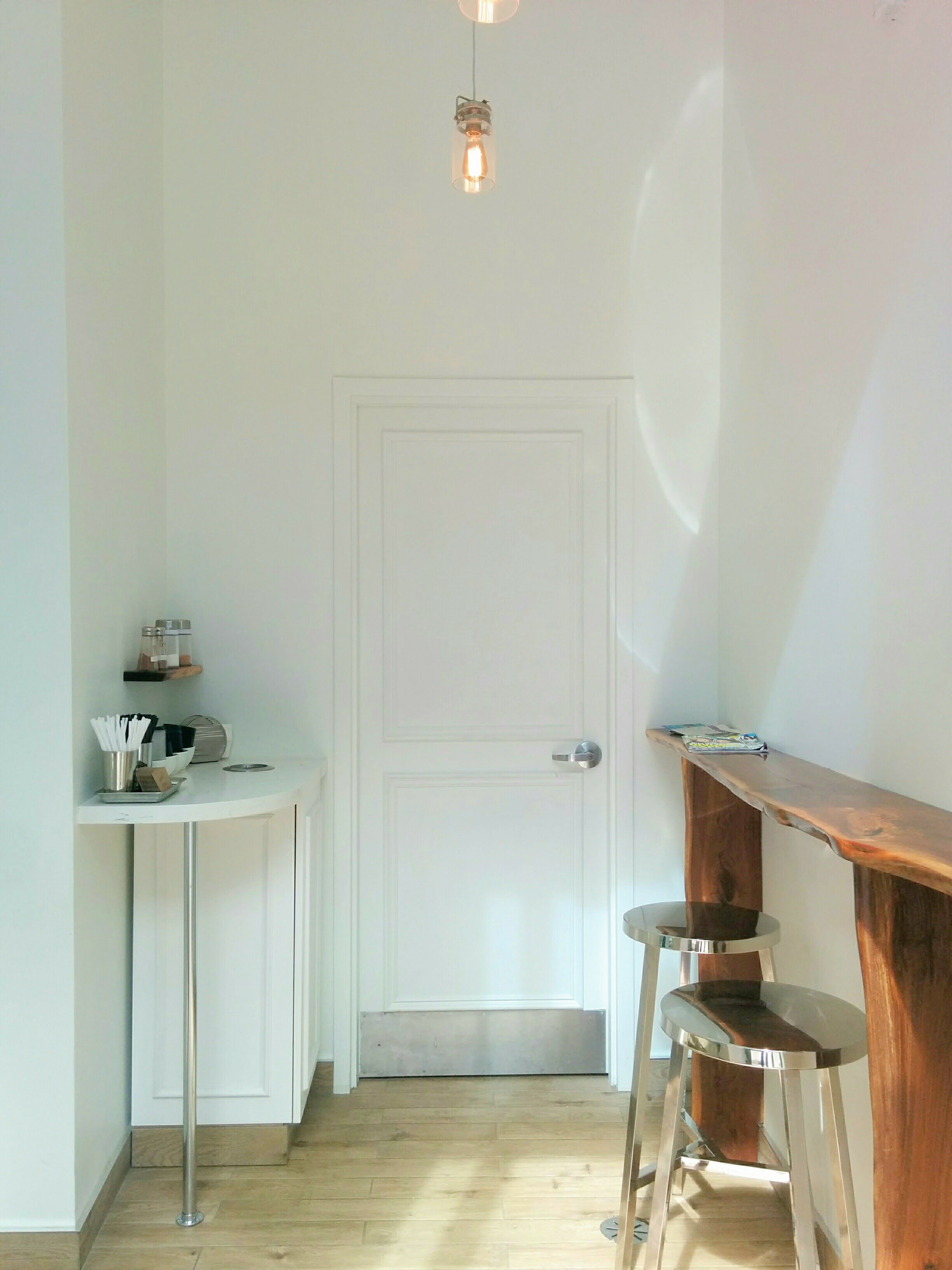 Seriously, photos of their fun beverages are all over instagram. They have got this crazy sounding latte that use maple syrup and roasted marshmallow, called Campfire. In addition, they also serve this beautiful and colourful rainbow latte.
However, my go to drink is aways the standard latte. As for my evaluation on their lattes - I can attest that their lattes are gorgeous AND delicious AND smooth. Perhaps, one of these days, I will give their fun lattes a try.