Insert Coffee to begin, hello Steemit!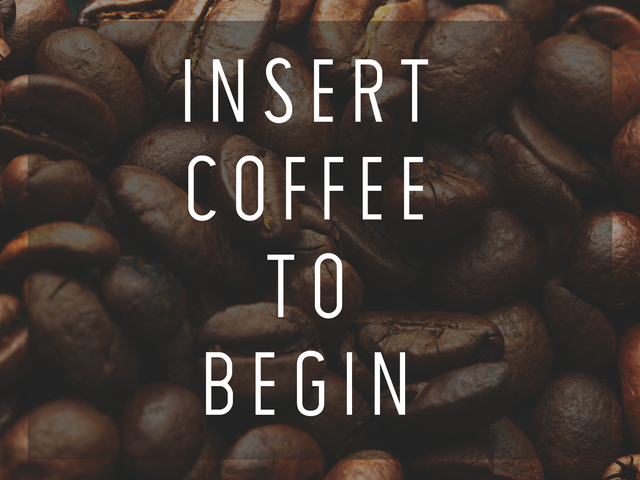 ---
... the best way to start your day is with one cup of a coffee...
and here we are!
---
Sorry for keeping you waiting, but starting from today you can start your day with our rants and thoughts during coffee sessions.
---

---
In case you are checking us out from a different time-zone, no worries: coffee is always good for you. Starting this channel is kind of exciting, because we simply do not know what we will come up with. It was a idea we had earlier when we joined Steemit, to just rant and share our thoughts during our coffee breaks. Hope you will appreciate our small talks.
---
W H O   A R E   W E ?
---
We are two, three, or maybe we are with more? The last time we checked the mirror, it broke down into countless little pieces. Our schizophrenic characters are role-playing on Steemit to give you some perspective of every day life. Coffee = life, therefor: One Cup of Coffee has been born. We like to keep our identity anonymous, but some of you probably already know. If that's the (nut)case: Sssttt, let's keep this our little secret, or we will try to suffocate you with our black hugs in a mug. Carpaccio? Capiche?!

Dislaimer: we are not your coffee advisors, we are not responsible for any addiction to coffee, sleepless nights, or dried out bodies, please always drink one glass of water before going to bed. All posted content and materials by @onecupofcoffee are our own, we hold all copyright licenses and bought the coffee cups ourselves. Please be advised @onecupofcoffee does not accept unsolicited ideas or presentations for new promotions, marketing or advertising campaigns from non-employees.