Blender3D入门渲染教程 Rendering Tutorial for Beginners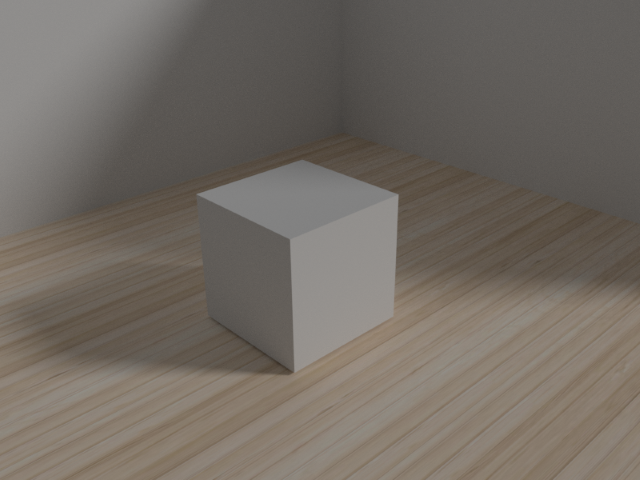 ---
Create a new scene, add a simple cube, set the render resolution to 800x600 and hit render:
创建一个新的场景, 加入一个方块,设定渲染解析度 800x600, 按渲染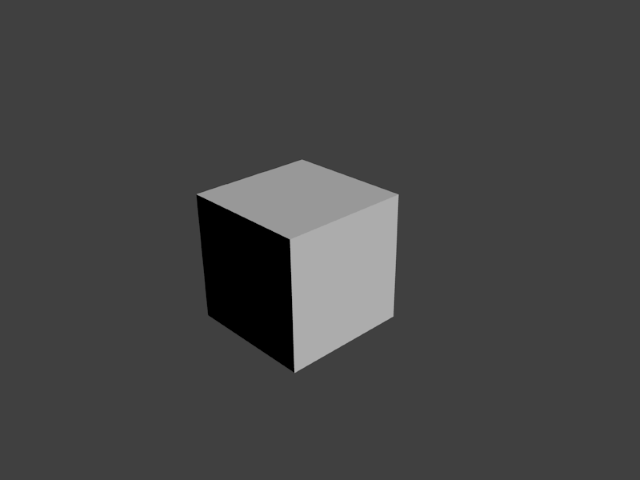 Change Rendering Engine to Cycle Render:
把渲染引擎换成cycle 渲染引擎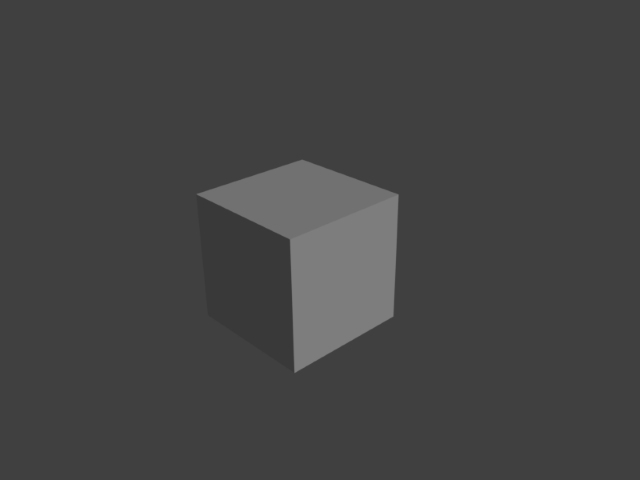 Add a simple plane underneath as floor and extrude walls from edges.
加入一个平面作为地板, 从边拉伸出墙壁 Change default light to Sun
把光源设定成太阳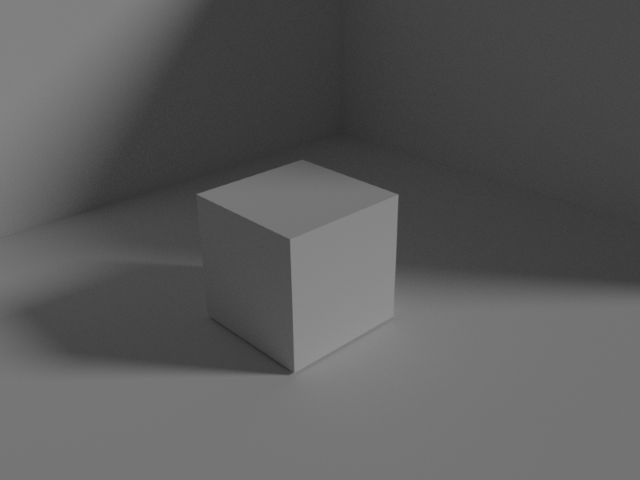 Turn on Ambient Occlusion:
打开环境光遮蔽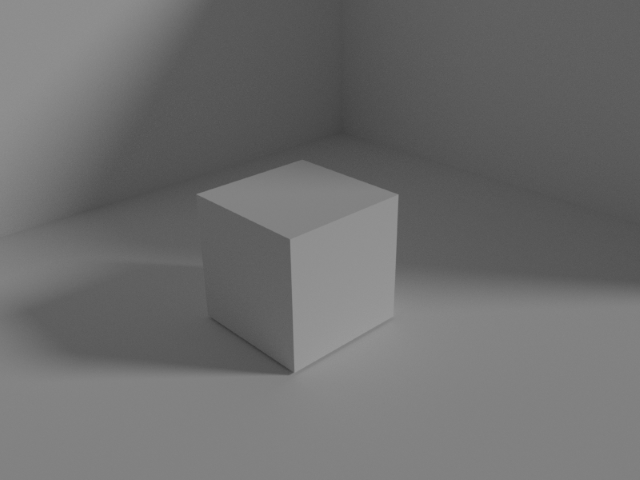 Add texture material to floor plane.
给地板加入纹理材质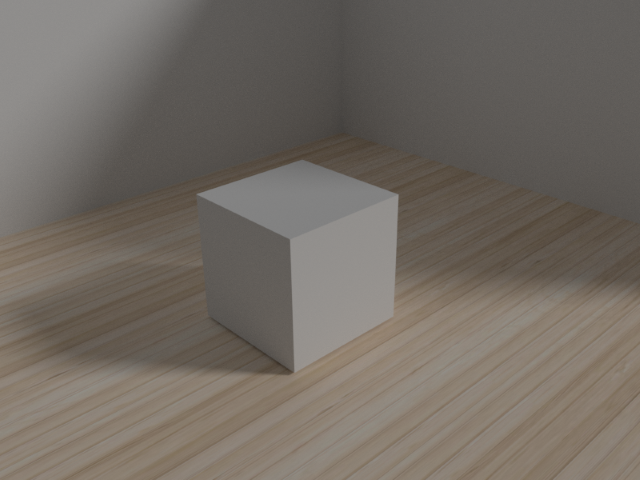 Done.
搞定。