The Adventures in Hong Kong, Macao and Shenzhen/港澳粤奇遇记 by @acactus1013
This article was written by @acactus1013 / 本文由 @acactus1013 撰写提交
About the authour / 关于作者:
Follow the author @acactus1013 to find the other great articles from him/her.
请关注/追随作者查看他/她的其它优质文章。
Original text/原文如下:
---
正文: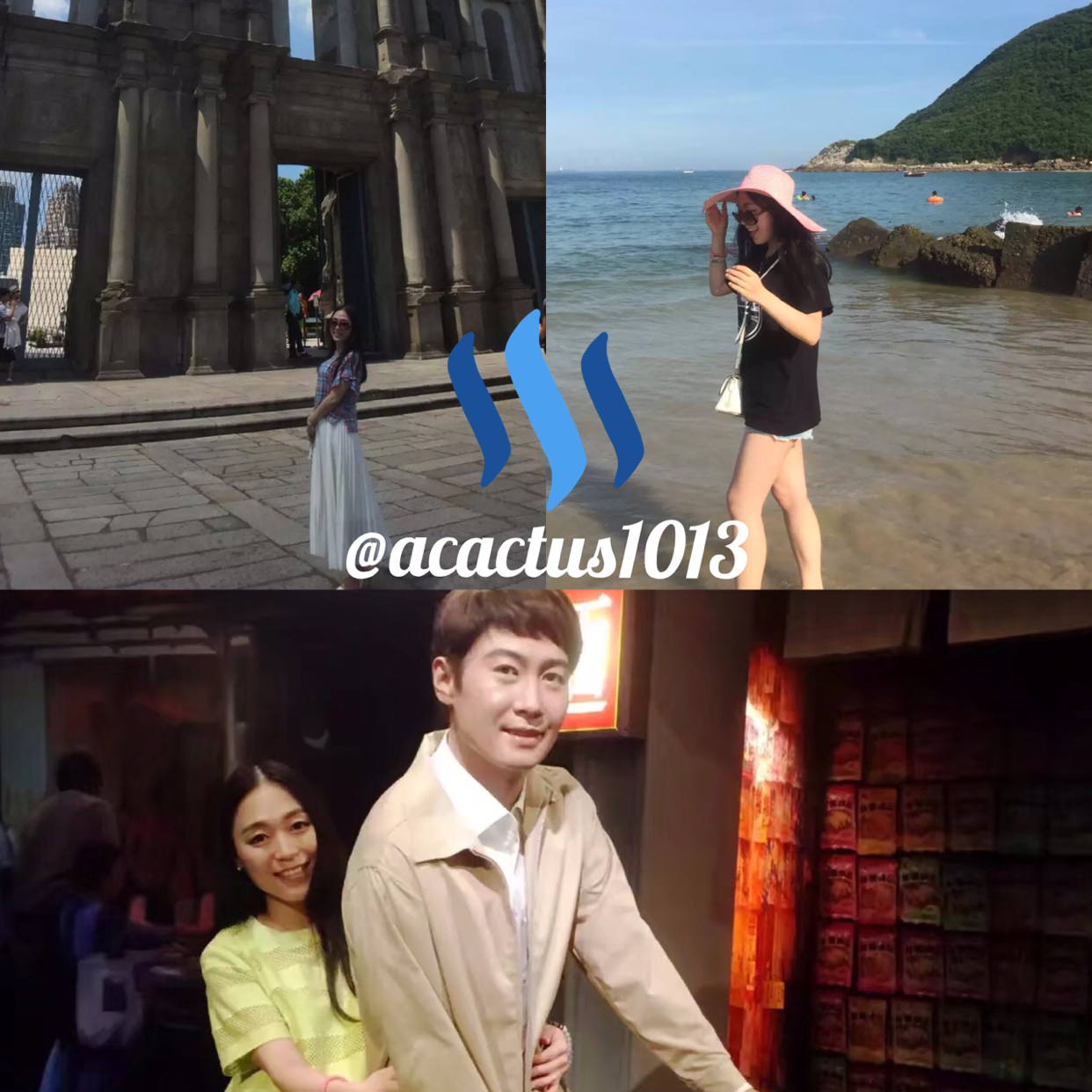 First of all, I'd like to say thanks to @someone for giving me the chance to share my interesting experiences with you. Endowed with so many legends, Hong Kong and Macao have always been the very places I'm fond of and dreaming of. Last summer, I was happy to stay in Hong Kong, Shenzhen and Macao for 10 days. During the ten-day journey, something novel and unexpected happened to me. Interested? Follow me!
首先感谢 @someone让我有机会可以和你们分享我的有趣经历。有着太多神话传说的香港和澳门一直是我很喜欢和向往的两个地方。去年暑假我有机会在香港、深圳和澳门共呆了10天,这10天的旅行,发生了哪些新奇的事情呢?让我们一起来翻开这本奇遇记吧!
---
Part 1:In Hong Kong/人在香港
Hong Kong is a prosperous international city. Women are crazy about shopping here, while children fall in love with the fantastic Disneyland. I like celebrities from Hong Kong and the great TVB plays so much that every street and alley in Hong Kong is a part of city sights in my eyes.
香港是一座繁华的国际大都市,女人们可以在这里疯狂血拼,而孩子们则爱上梦幻的迪士尼,我非常喜欢香港的明星和TVB电视剧,所以对我来说,香港的大街小巷都是一道风景线。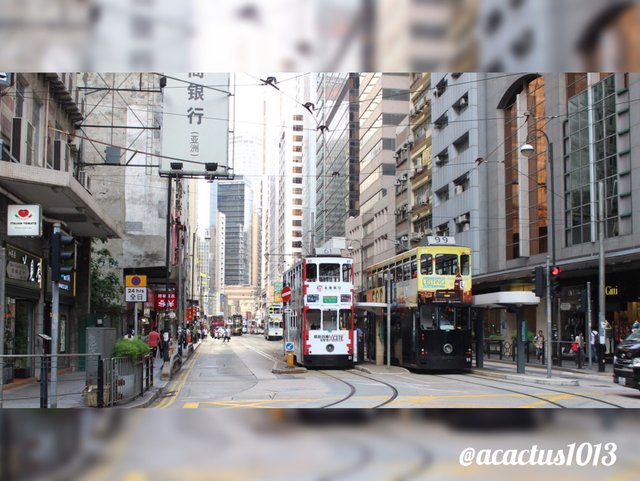 ---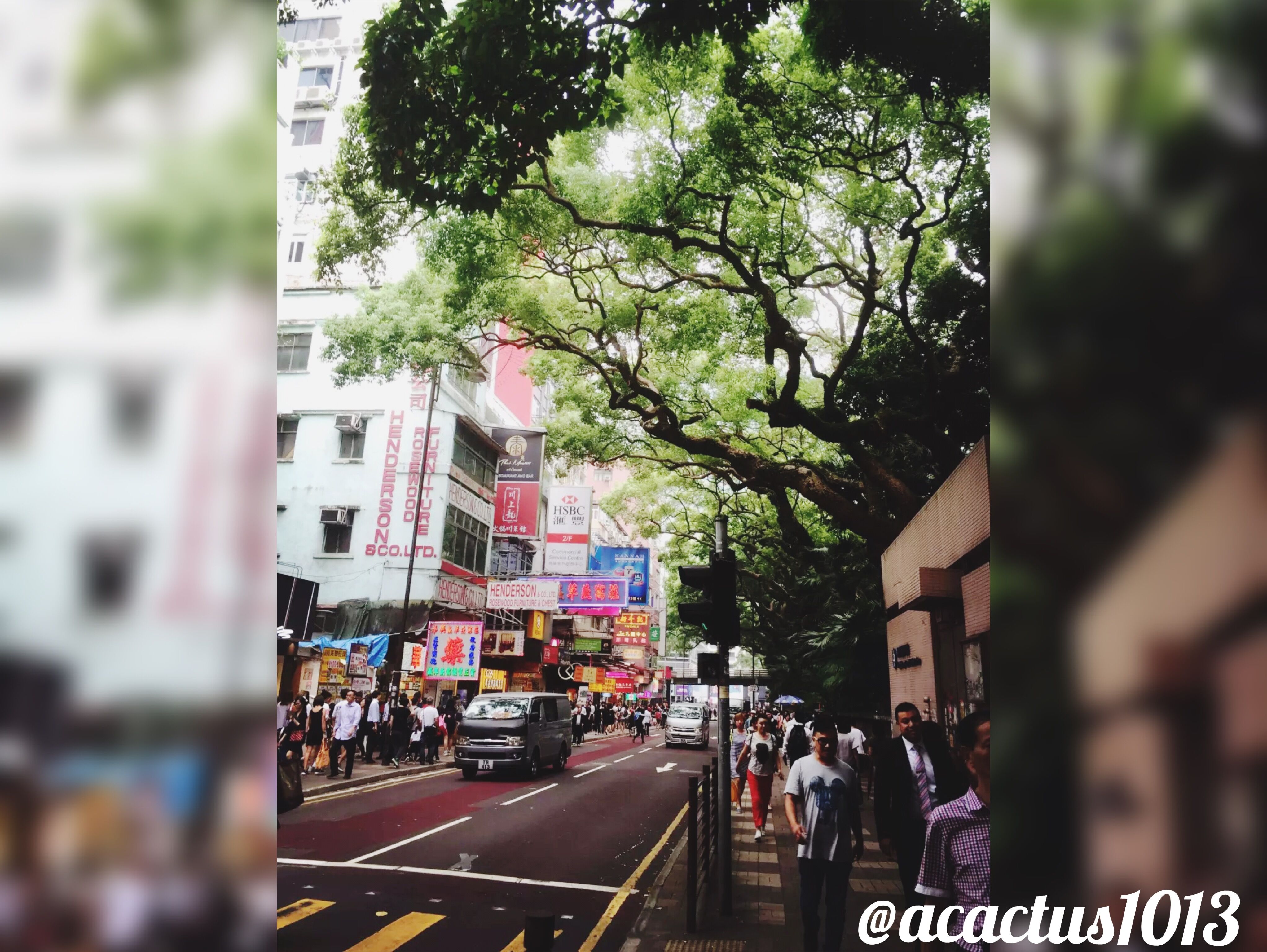 All the streets and alleys in Hong Kong are very special. The streets between skyscrapers and tall buildings are well known because of cultural transmission, for example, the Queen's Road, the Nathan Road, and the Hennessy Road. Besides, there are many streets with local features, one of which is the colorful advertisement signboard hanging around. Walking on the streets, I found some of the same scenes I had watched from the TV before. That's amazing!
香港的街道非常有特色,在摩天大厦、高楼林立之间的大道早就因为香港文化传播而声名远扬,比如:皇后大道、弥敦道、轩尼诗大道。还有那些颇具当地生活特色的各类街道、小巷。这里最吸引人的就是到处悬挂的五颜六色的招牌。游走在香港的街道上,我看到许多以前在电视里看到过的场景。这感觉真棒!
---
Victoria Harbour 维多利亚港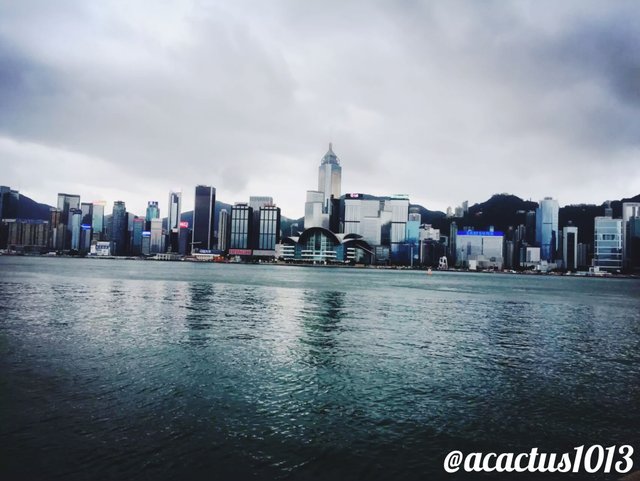 Victoria Harbour is a must-see when you come to Hong Kong. The first night in Hong Kong, I was caught in a typhoon so I couldn't watch the night view. What a pity! On a cloudy and rainy day, I boarded the Star Ferry by accident, on which I had a close look at the harbour.
维多利亚港是来香港的必游景点。我来香港的第一晚,恰好遇到台风过境。所以很遗憾没有去看维多利亚港的夜景。一个阴雨天,我无心之中竟坐上了天星小轮,在轮船上观赏了维港的美丽。
---
Madame Tussauds Hong Kong 香港杜莎夫人蜡像馆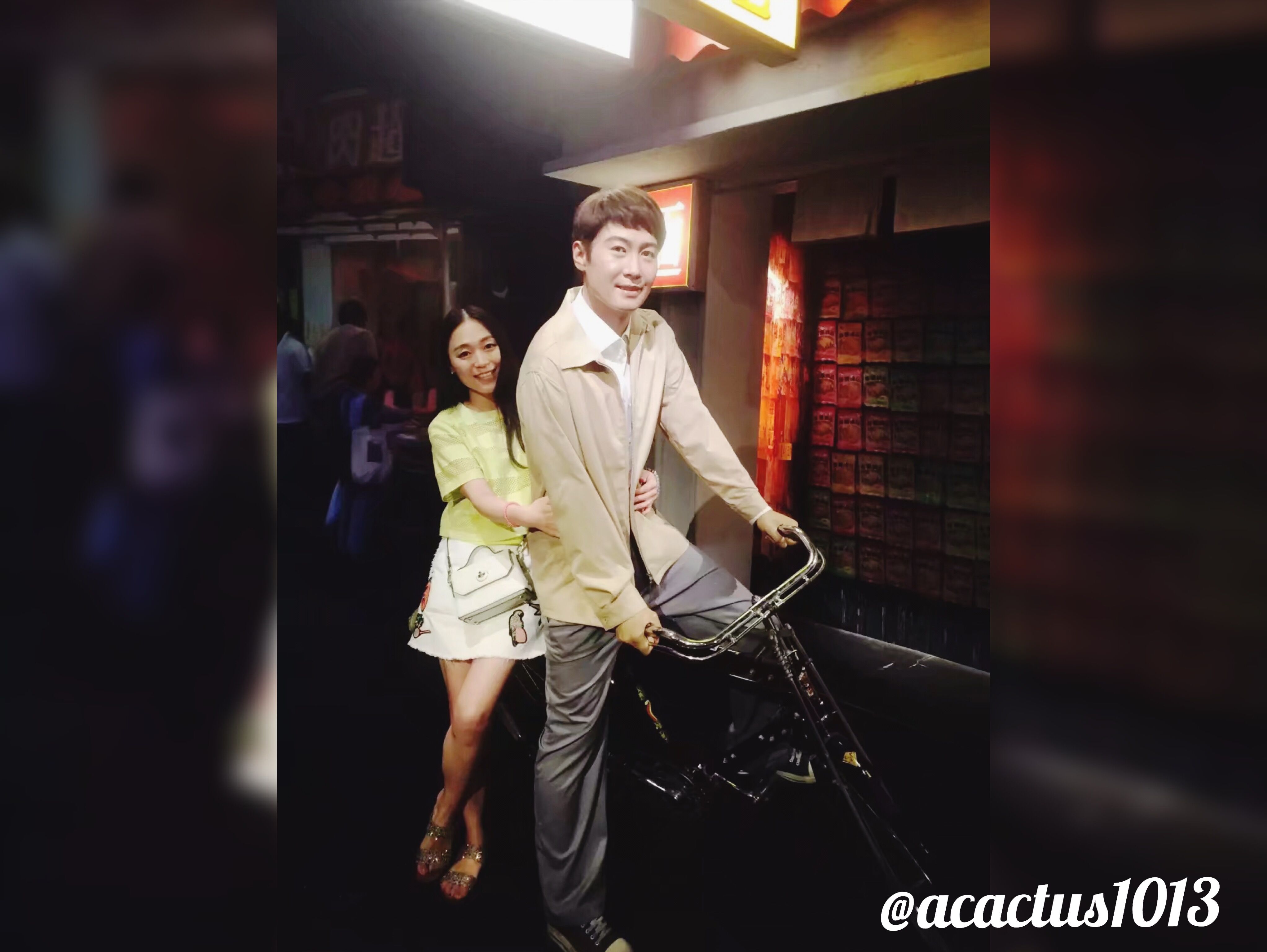 ---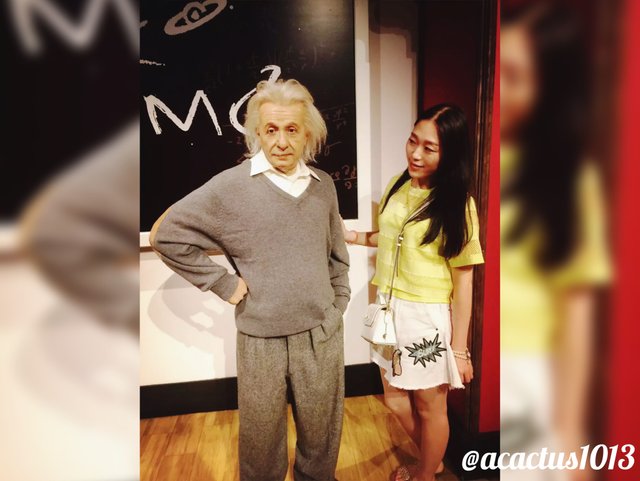 Madame Tussauds Hong Kong is situated in the Victoria Peak. In the exhibition hall stand many wax statues of famous people, including politicians, sports stars, singers, actors and artists. I like this photo with Liming, an actor from Hong Kong, which was taken by a foreign friend. Another photo is with the great genius---Einstein.
杜莎夫人蜡像馆位于太平山顶,展馆内矗立着许多名人的雕像,其中包括政治家、体育明星、歌手、演员以及艺术家。我最喜欢这两张与名人的合照,一张是一位老外朋友帮我拍的与香港明星黎明的合照。另一张是与天才爱因斯坦的合照。
---
The University of Hong Kong香港大学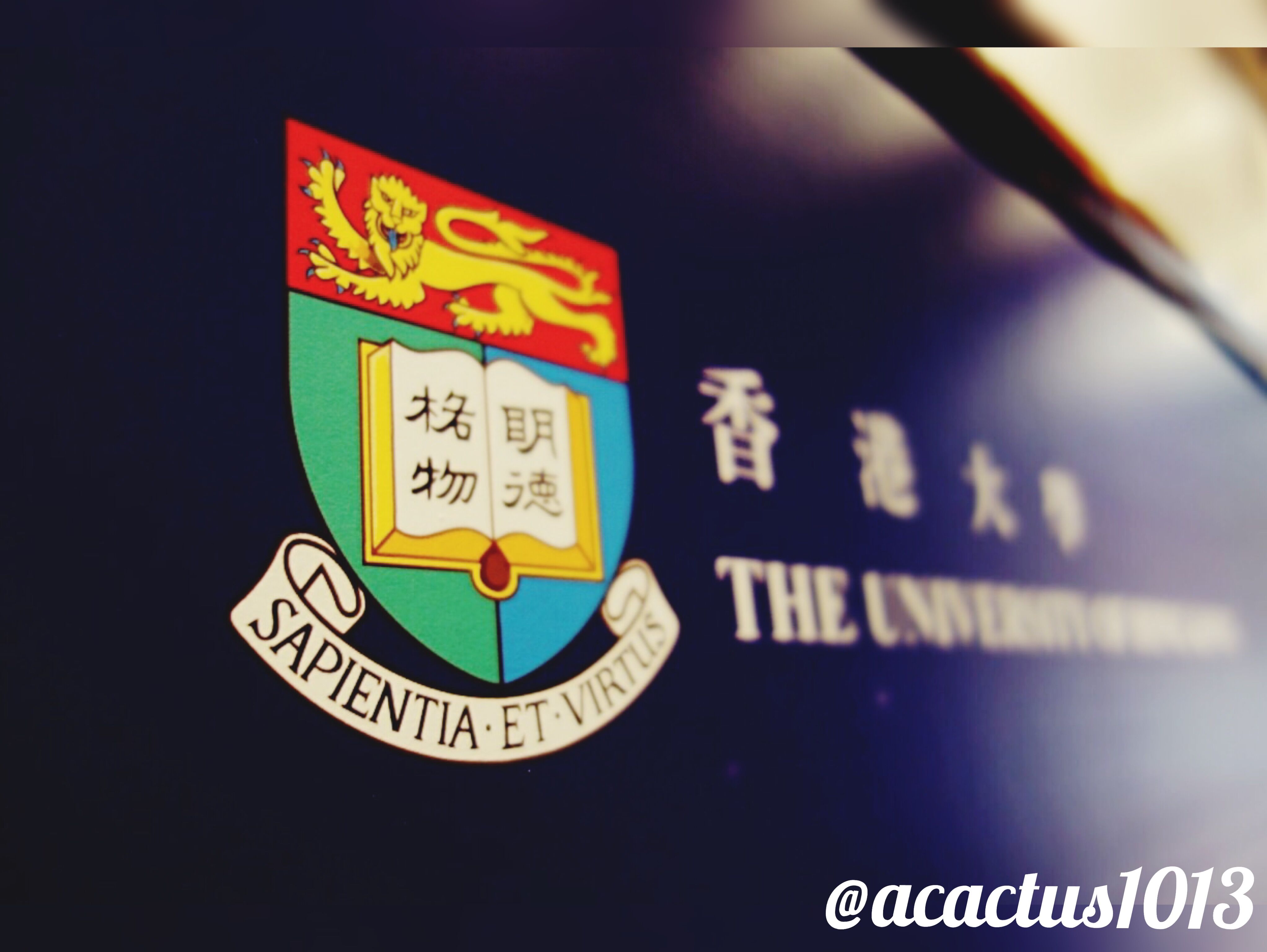 ---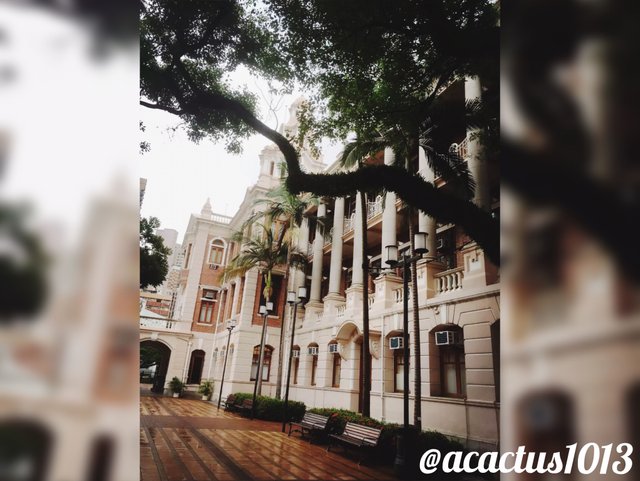 The University of Hong Kong is an international recognized comprehensive university and also the territory's oldest institute of higher learning. In the campus there is a building called Loke Yew Hall, which once provided some of the settings for the movie"lust".
香港大学是蜚声国际的综合性大学,也是香港本土历史最久远的高等教育机构。校园内有一处叫做陆佑堂的建筑,曾经是电影《色戒》的取景地。
---
Part2: In Macao 人在澳门
Known as "the Vegas of the east", Macao is a city which is famous for its gambling industry, every day millions of people around the world come here to gamble, becoming rich overnight or losing everything. Compared with gambling, the gorgeous and fabulous architecture is preferred by me.
澳门是世界闻名的赌城,被称为"东方的拉斯维加斯"。每天都有世界各地的人来到这里,或一夜暴富,或倾家荡产。比起赌博我更喜欢澳门那美轮美奂的精致建筑。
---
Santa Casa Da Misericordia Macao仁慈堂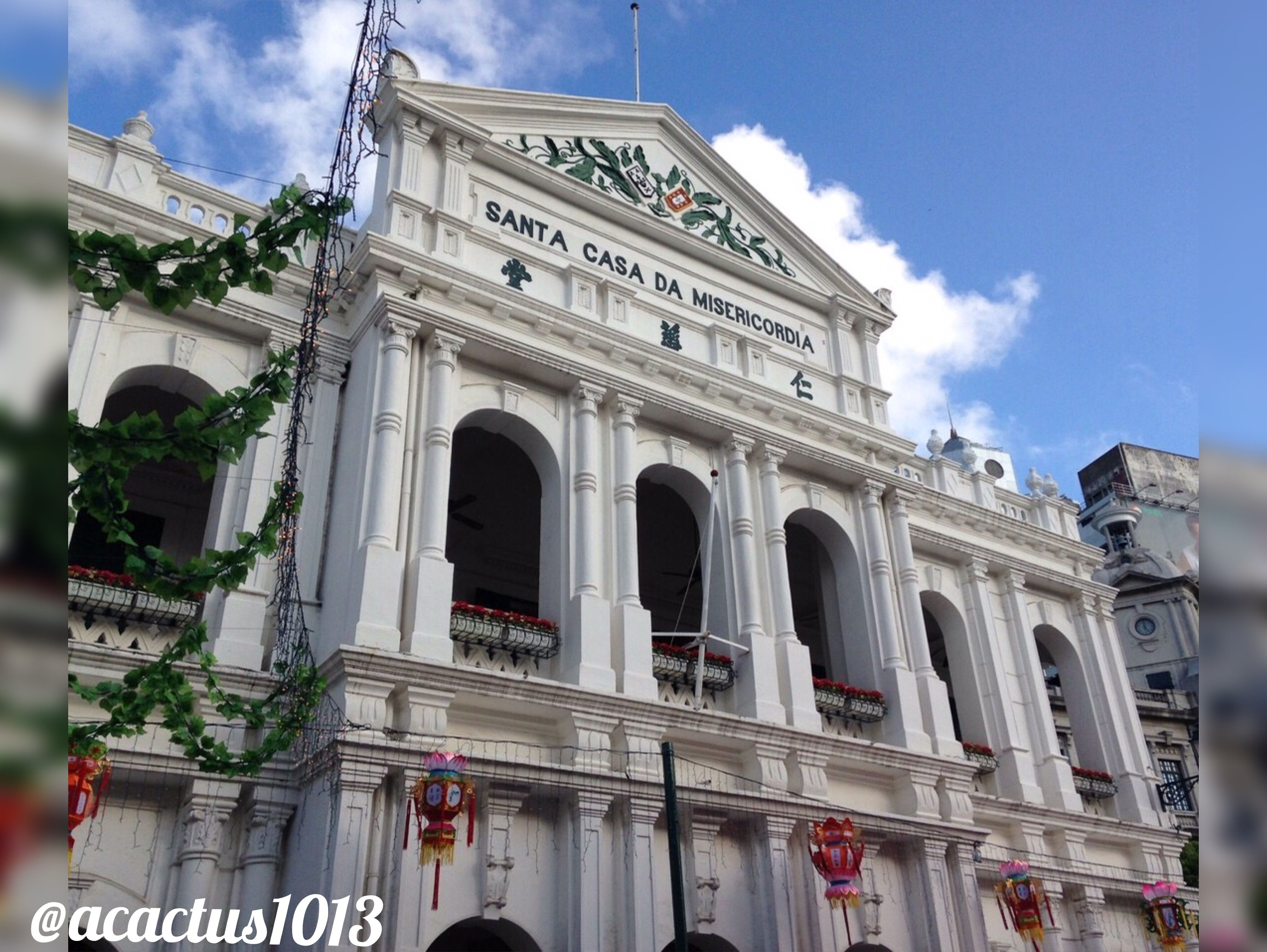 Santa Casa Da Misericordia Macao was founded by a Portuguese, it's an institute devoted to charity. From the external decoration we can feel strong western styles.
仁慈堂是一所由葡萄牙人创立的,致力于慈善事业的机构。从这座建筑的外部可以感受到浓厚的西方色彩。
---
the Venetian Macao Resort Hotel威尼斯人度假酒店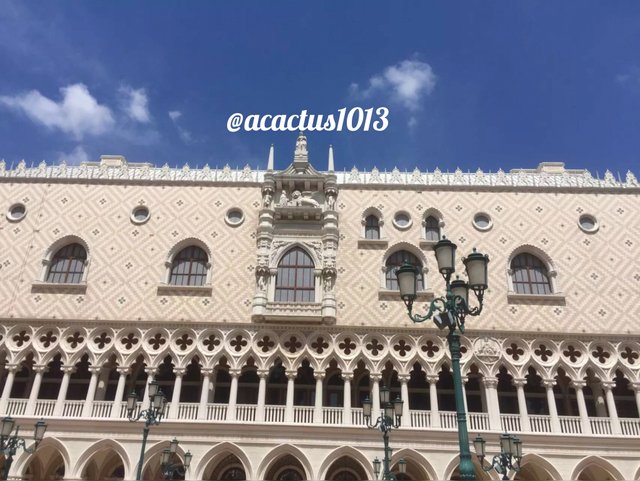 ---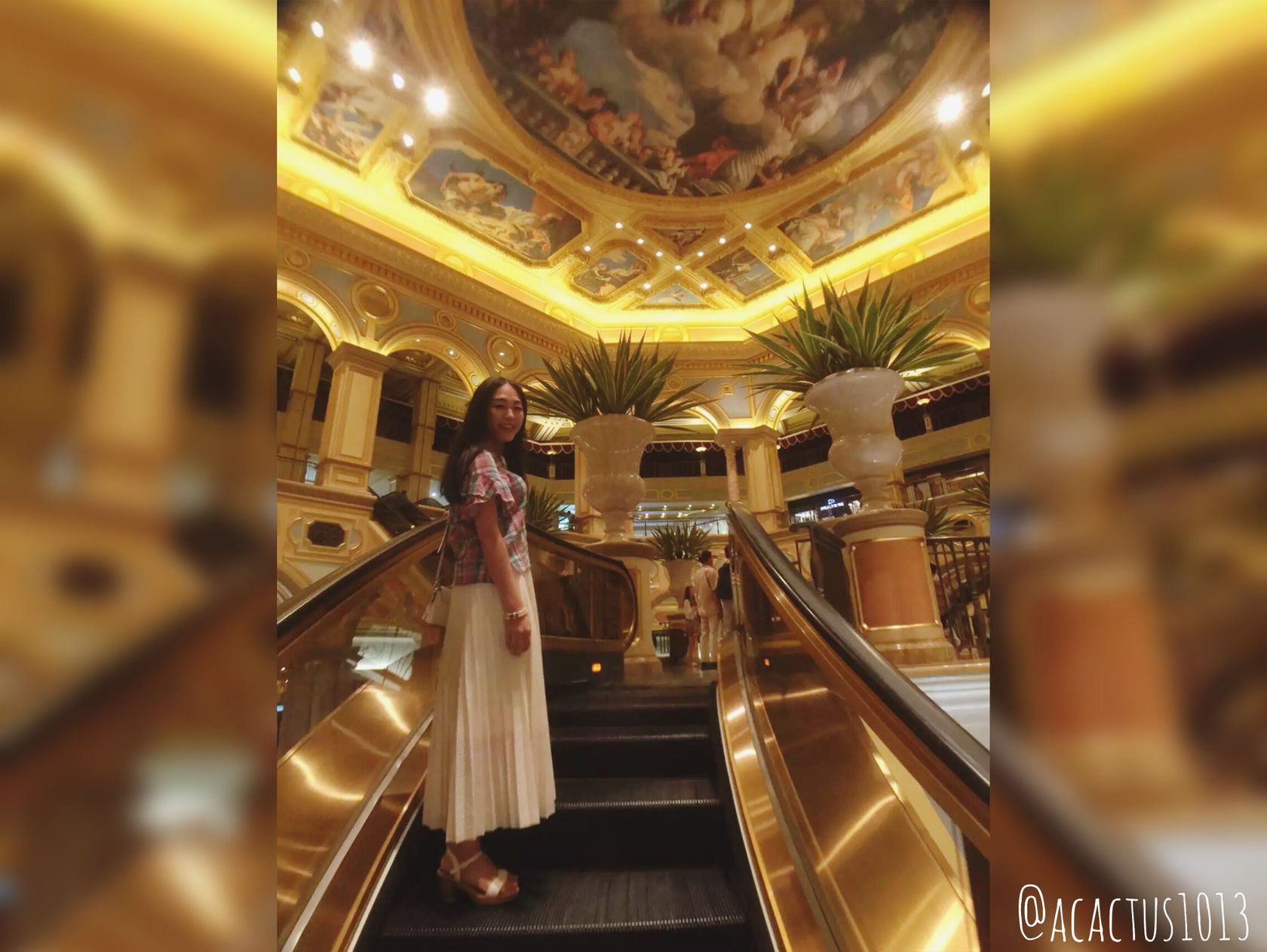 With imposing appearance,the Venetian Macao Resort Hotel was patterned on Las Vegas in America. , the splendid and magnificent casino lies on the first floor. Photos are forbidden here to protect guests' privacy.
威尼斯人是一座超大型的度假式酒店。其建筑特式依照美国的拉斯维加斯所建,威尼斯人的外观非常气派,一进入大厅就是金碧辉煌的赌场。为了保护客人的隐私,赌场里是禁止拍照的。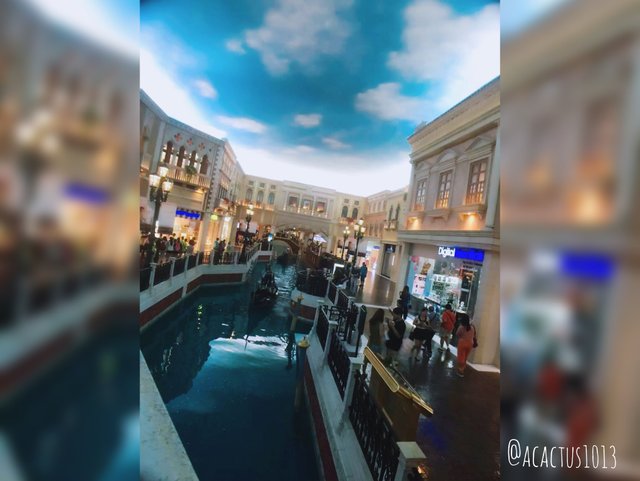 On the second floor of the hotel is a shopping street. The atmosphere here is full of Italian style. The Venetian bridge, canals, gondolas are the main features. Tourists can shop here while watching the beautiful sights.
酒店二楼是以威尼斯水乡为主题的购物街,游客不仅可以在此购物,还可以观赏人造的威尼斯拱桥、小运河以及石板路。
---
Ruins of the St. Paul大三巴教堂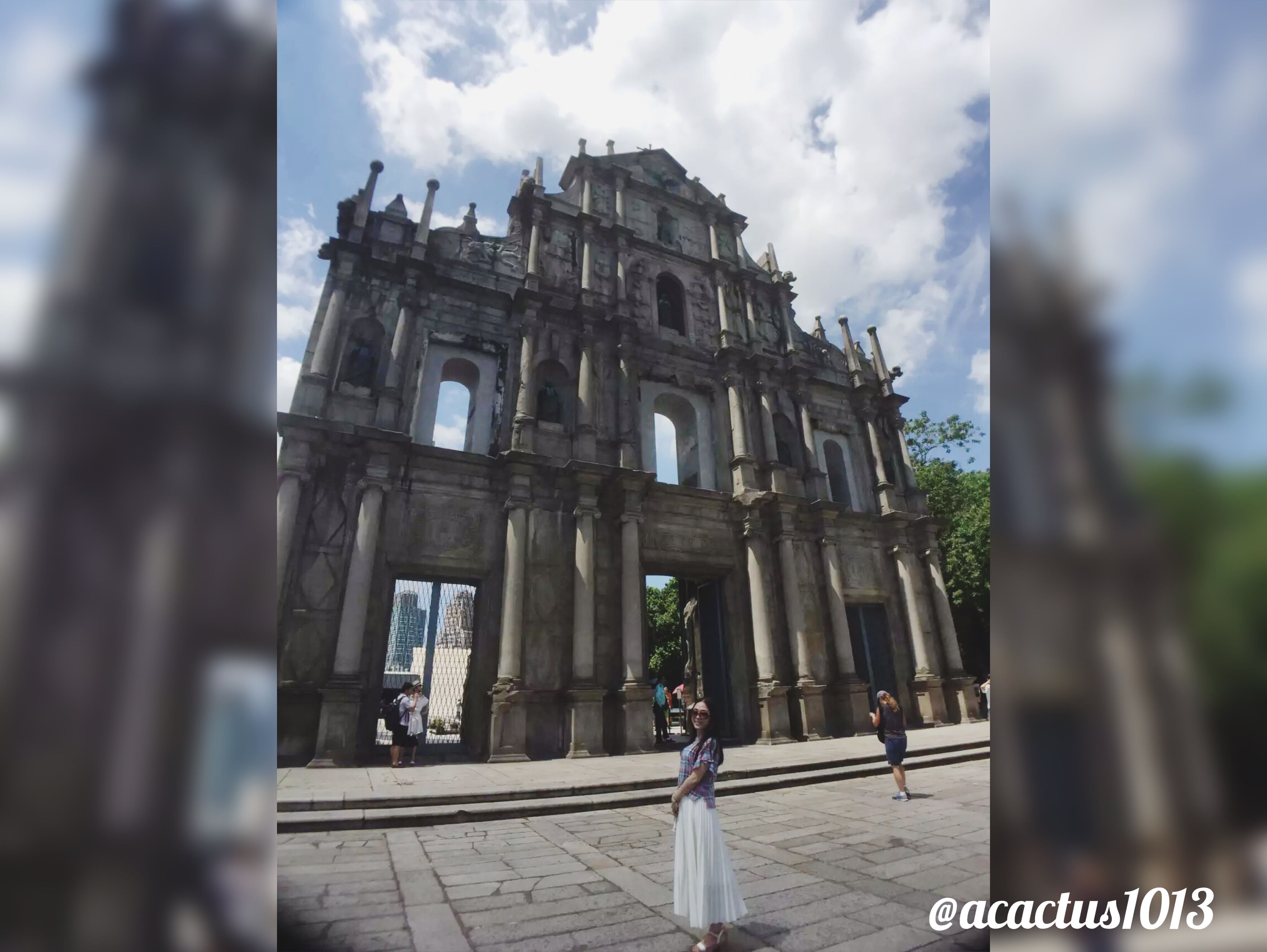 As the landmark in Macao, Ruins of the St. Paul is one of Macao's most popular tourist attractions. There used to be a church, which was ruined after a big fire, with the front wall only left.
大三巴牌坊是澳门的标志性建筑,也是澳门最热门的旅游景点之一。这里曾经是一座教堂,被一场大火烧毁以后只剩下了前壁。
Part3: In Shenzhen人在深圳
Shenzhen is a big melting pot in which many people struggle for their goals. My friend is one of those. It looks as similar as other big cities in China, happily, my friend showed me around a few interesting places in Shenzhen.
深圳是一个大熔炉,许多人为了理想来这里奋斗,我的朋友也是其中一个,深圳跟国内其他大都市一个样貌,不过我的朋友带我去了一些非常好玩的地方。
---
Yantian Port 盐田海港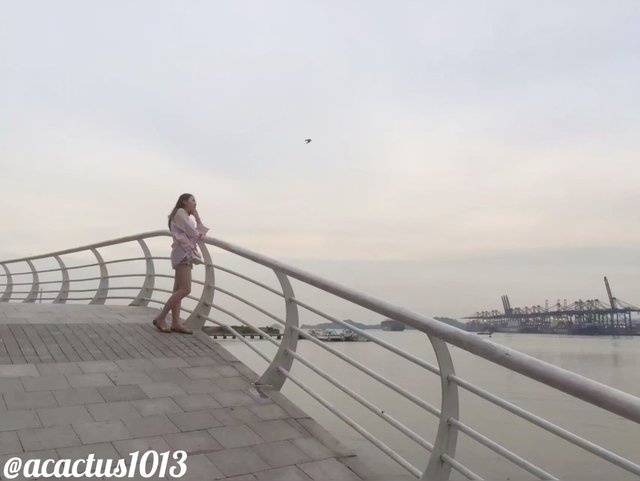 In Shenzhen it's said that people should eat in Yantian Port. My friend took me here to have a seafood feast. After the tasty feast, we had a walk along the port talking about our lives. What happy memories!
在深圳有食在盐田的说法。 我的朋友带我来这儿享受了一次海鲜大餐,吃完大餐,我们在岸边散步,谈论人生。多么美好的回忆啊!
---
Xichong beach西冲沙滩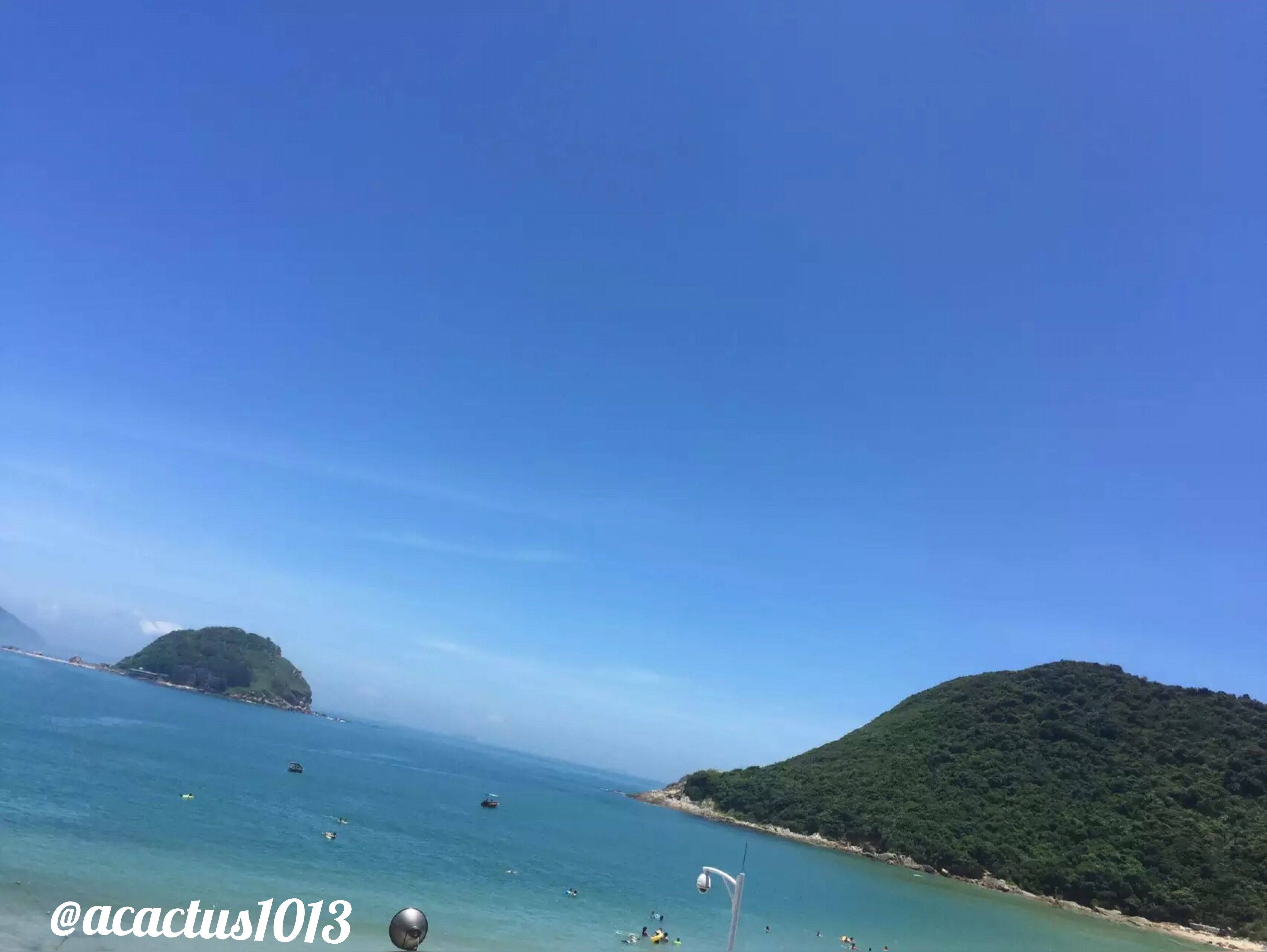 ---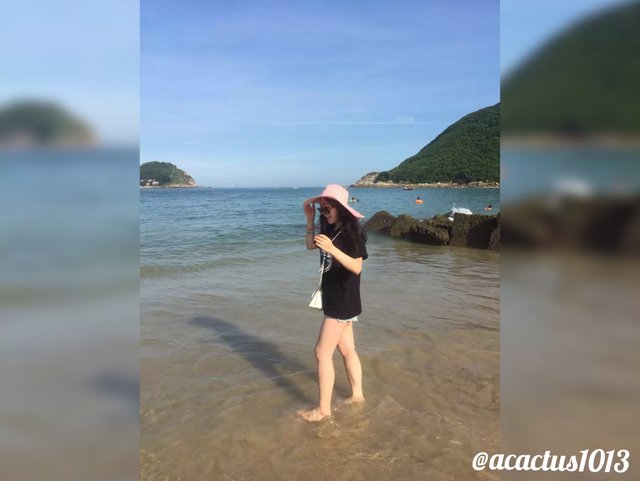 ---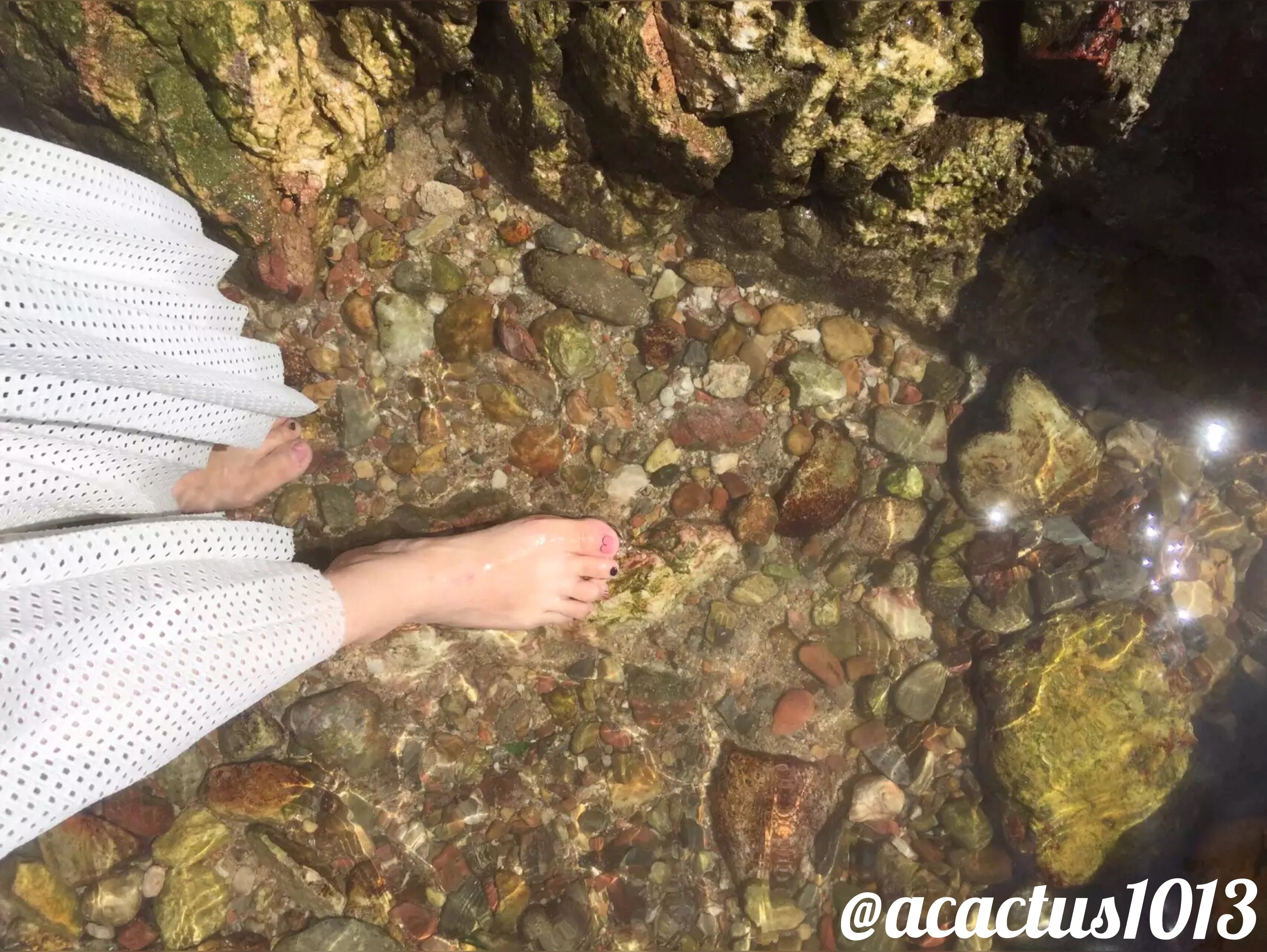 I have never heard of Xichong beach before my friend recommended it to me. I never expected that this beach should look as gorgeous as those beaches in Sanya city. The weather was fine and we laughed and splashed in the water.
在朋友向我推荐西冲沙滩之前我从未听过这个名字。我也没料到这里的海滩看起来跟三亚的海滩一样美丽。天气不错,我们在水中欢笑着嬉戏。
---
That's all for this journey. Thanks for reading !
---
If you like my post, please upvote, resteem and follow me @acactus1013. I will continue to offer better articles. Thanks.
如果你喜欢我的帖子,欢迎点赞、分享以及关注我。我会继续创作出更好的作品。谢谢大家。
---
Author @acactus1013, Posted By @someone