埃德蒙顿欢迎你 | Welcome to Edmonton by @wangwenjing
This article was written by @wangwenjing / 本文由 @wangwenjing 撰写提交
About the authour / 关于作者:
Follow the author @wangwenjing to find the other great articles from him/her.
请关注/追随作者查看他/她的其它优质文章。
Original text/原文如下:
---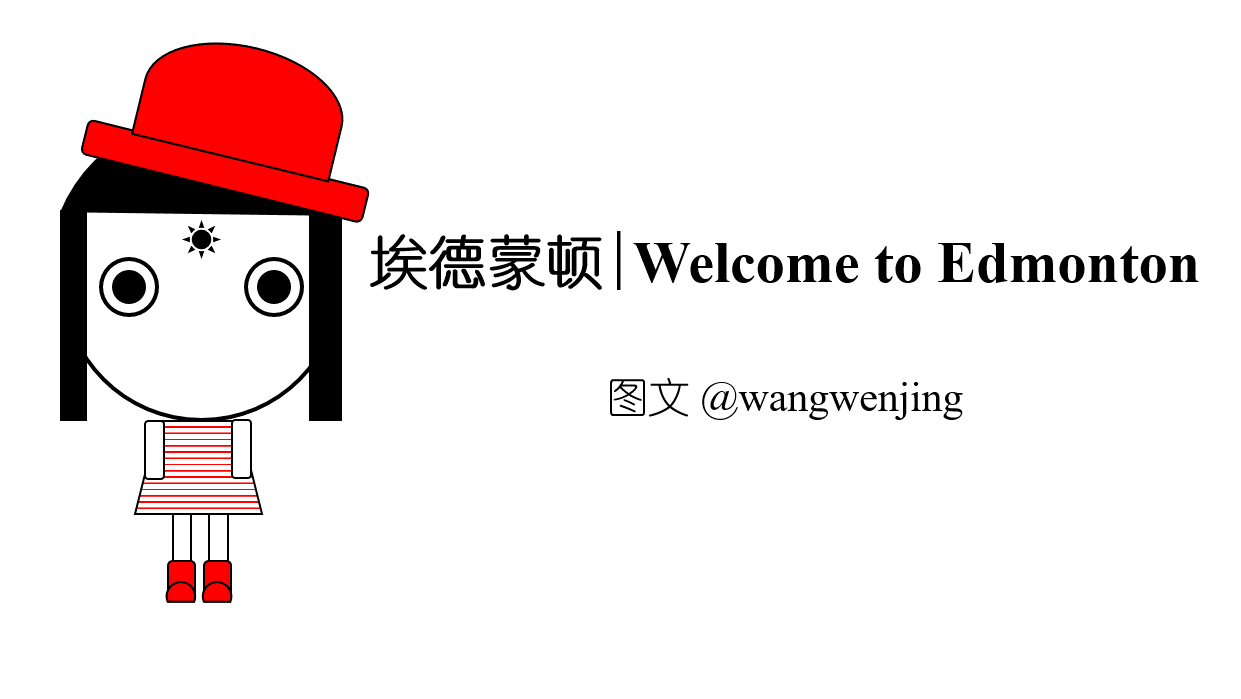 前言
今天要给大家种草一下加拿大阿尔伯塔省的省府埃德蒙顿。北萨斯喀彻温河贯穿整个城区,形成一道美丽的风景线。特殊的地理位置导致埃德蒙顿四季并不分明,春天和秋天特别短暂,基本上只能感受到夏天和冬天。
Among the cities I have lived in, Edmonton, definitely, is my favorite. North Saskatchewan River winds along the entire city, making a very beautiful view. Its special geographic position leads to extremely short spring and autumn. Basically, we only got summer and winter here.
埃德蒙顿的公园
埃德蒙顿有数不尽的大大小小的公园,为人们提供了便捷的休闲去处,尤其是小孩子。夏季,好多公园都会提供喷泉,供小朋友戏水。
There are a variety of parks within Edmonton area, which provides a nice place for people to relax, especially for kids. During summer time, many parks provide fountains for kids to play with.
金字塔植物园
金字塔植物园靠近商业中心,是一处室内植物园。园子共分为四个场馆:温带植物馆、旱地植物馆、热带植物馆和特色馆。
Muttart Conservatory is an inside botanic garden close to downtown. The garden is divided into four parts: Temperate, Arid, Tropic, and Feature.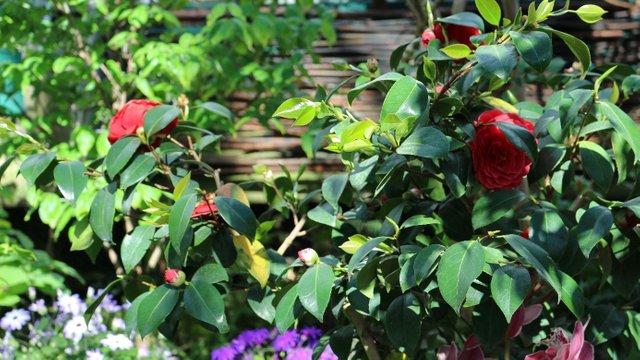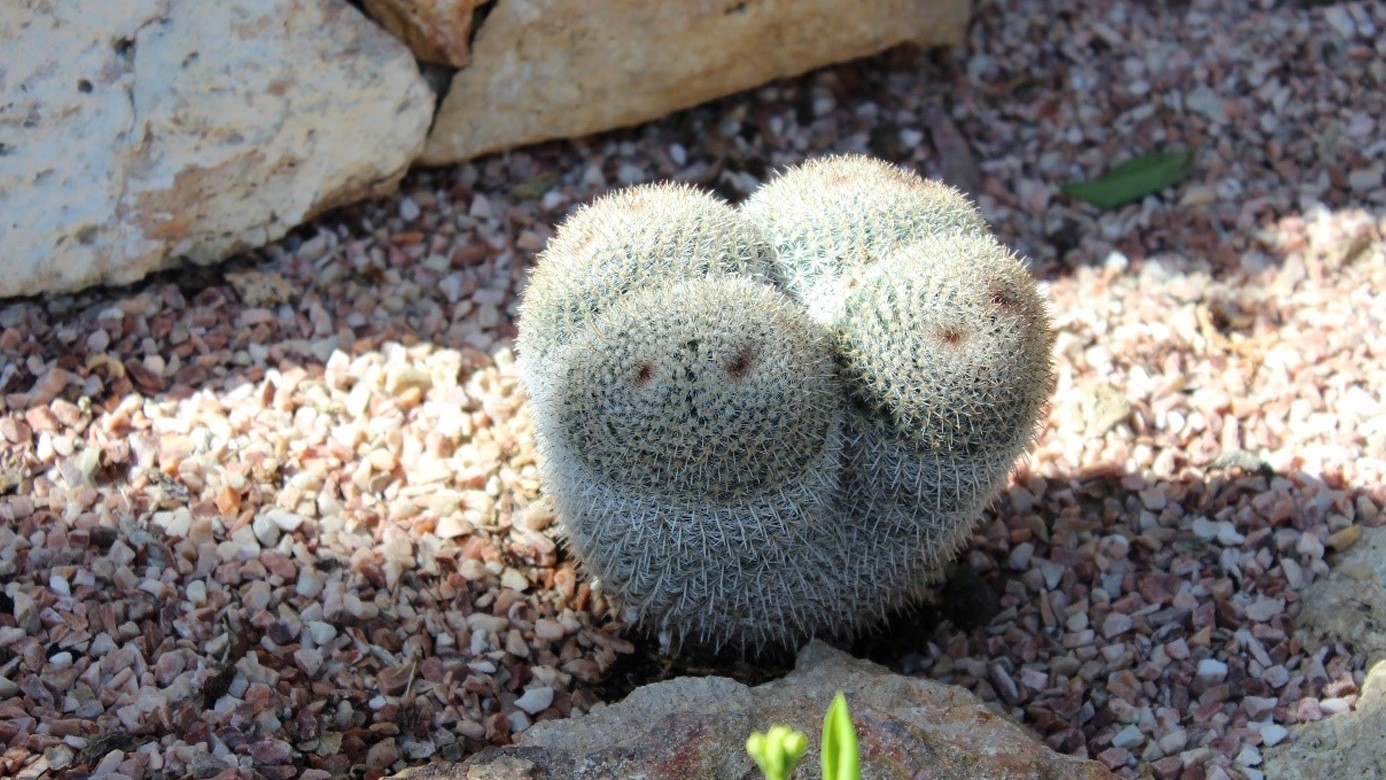 大学植物园
阿尔伯塔大学植物园是一处大型室外植物园。学生持学生证可享受半价门票。园子的中心是一个湖,湖边有长椅供游客休息。在园子里,你可以选择林子漫步,也可以到室内馆欣赏来自世界各地的植物。
Devonian Botanic Garden is an open-air botanic garden. Students can get a 50% discount for tickets. The center is a lake, named Calla Pond Grebe Wetland, with benches for people to rest. You may hike along the woods or enjoy beautiful plants in those inside plant rooms.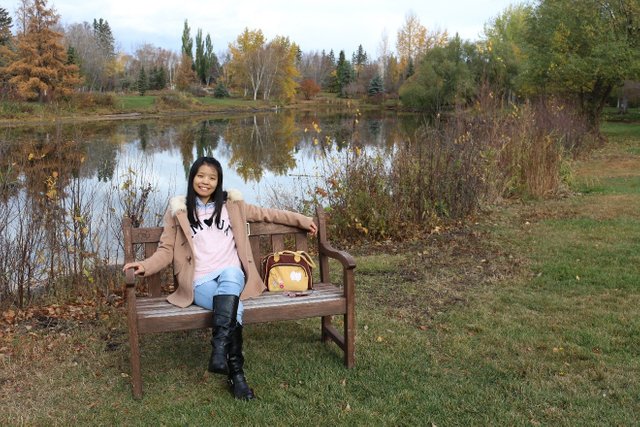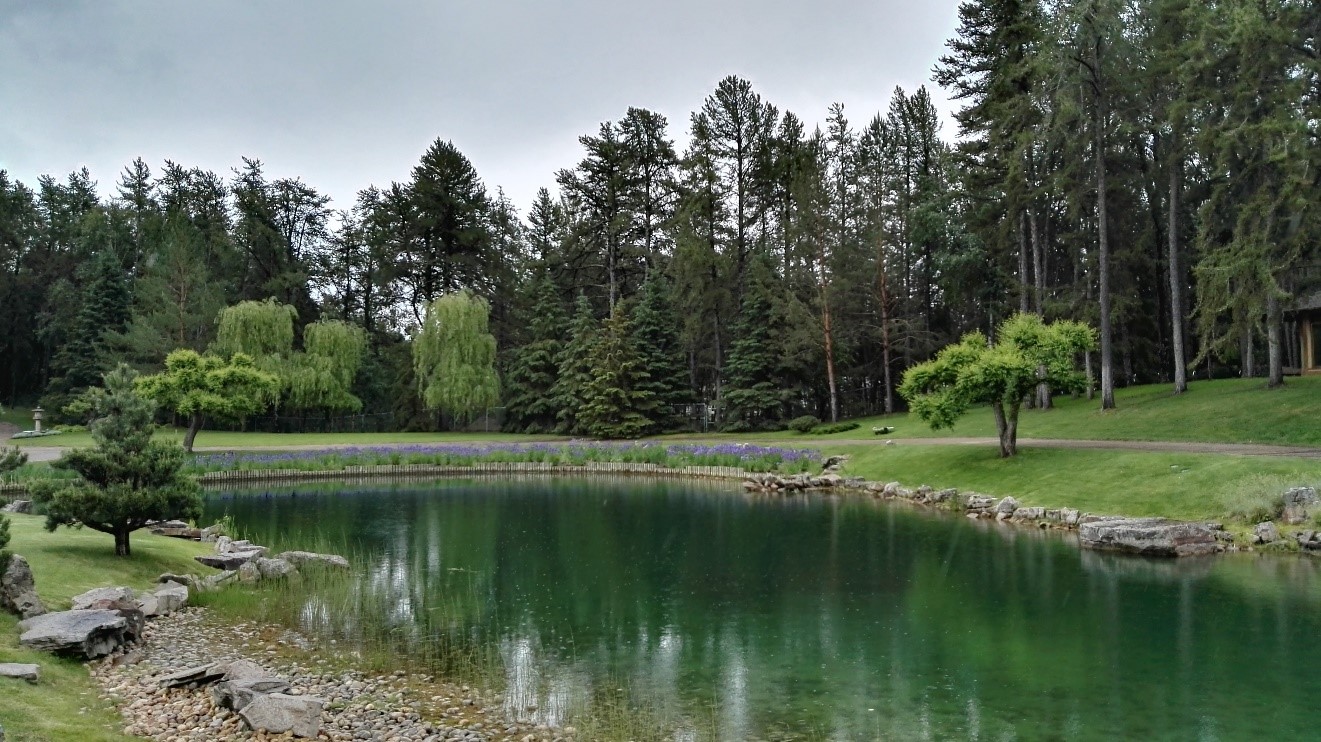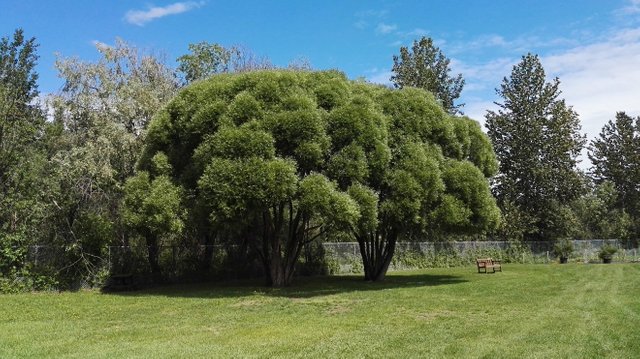 鸭子湖 公园
中国人将William Hawlerak Park称作鸭子湖公园。这是因为这个公园的正中是一个湖,而湖边是大雁(俗称加拿大鹅,最初被人误唤作鸭子,久而久之,大家都习惯称其为鸭子了)的天下。鸭子湖共有大大小小烧烤区域几十个,是家庭聚合和朋友聚餐的绝美之地。
William Hawlerak Park is called Duck Lake by Chinese. The center of the park is a big lake where is the home to many Canadian geese. Many Chinese thought these geese were ducks. That's how the name Duck Lake came from. It is a perfect place for party.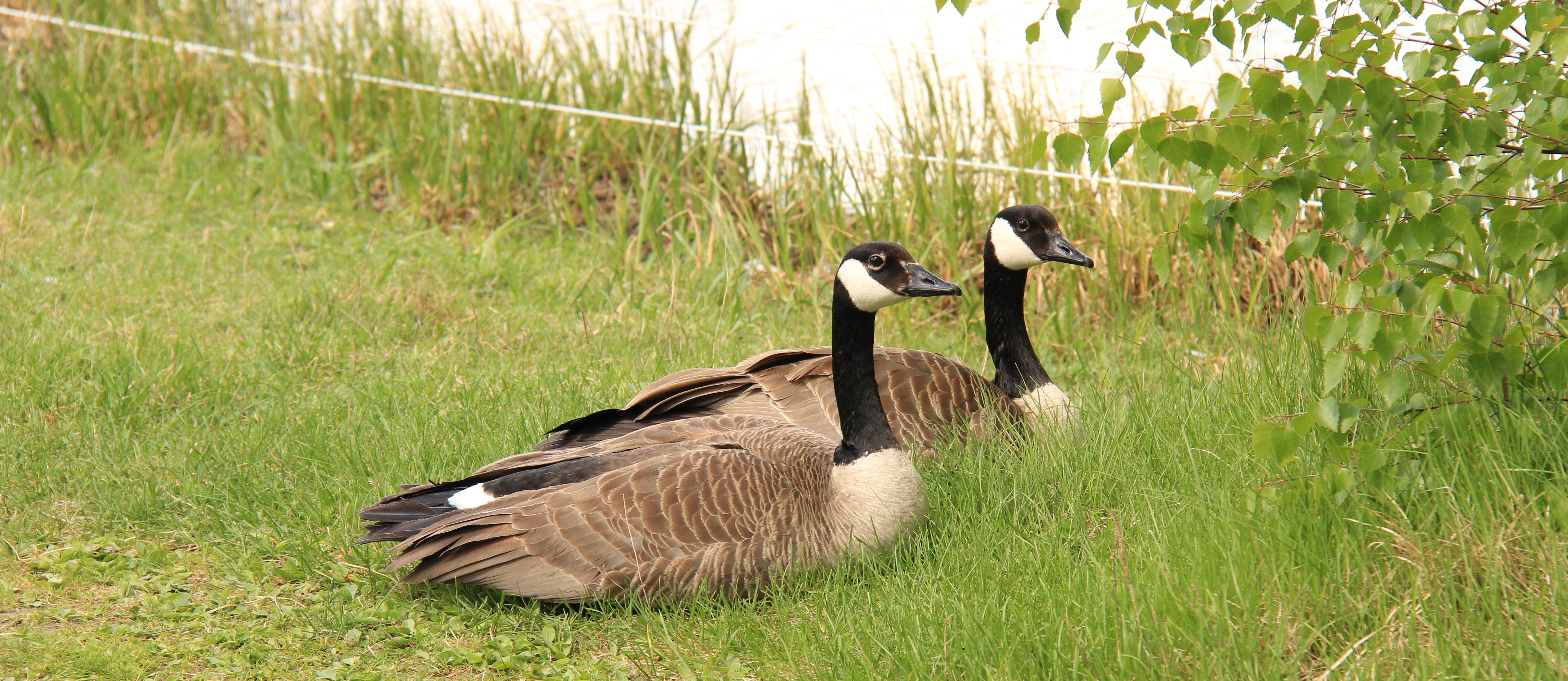 古堡公园
古堡公园是北美最大的室外历史公园。公园再现了1885年、1905年和1920年埃德蒙顿的街区。据说,里面的房子都是从各个地方搬进来的典型建筑。有意思的是,公园里会安排志愿者穿上以前的衣服,向游客展现过去的生活方式。
Fort Edmonton Park is the largest open-air historical park in North America. The park showed us the old blocks of the year 1885, 1905, and 1920. Those houses inside are moved from where they were in the old days. It is interesting that you will encounter many people dressing up in old costumes.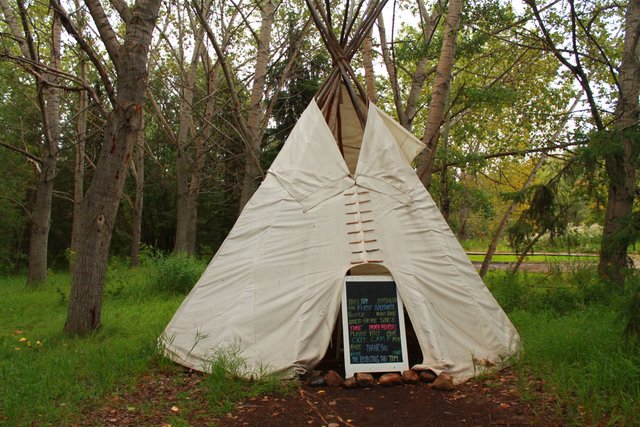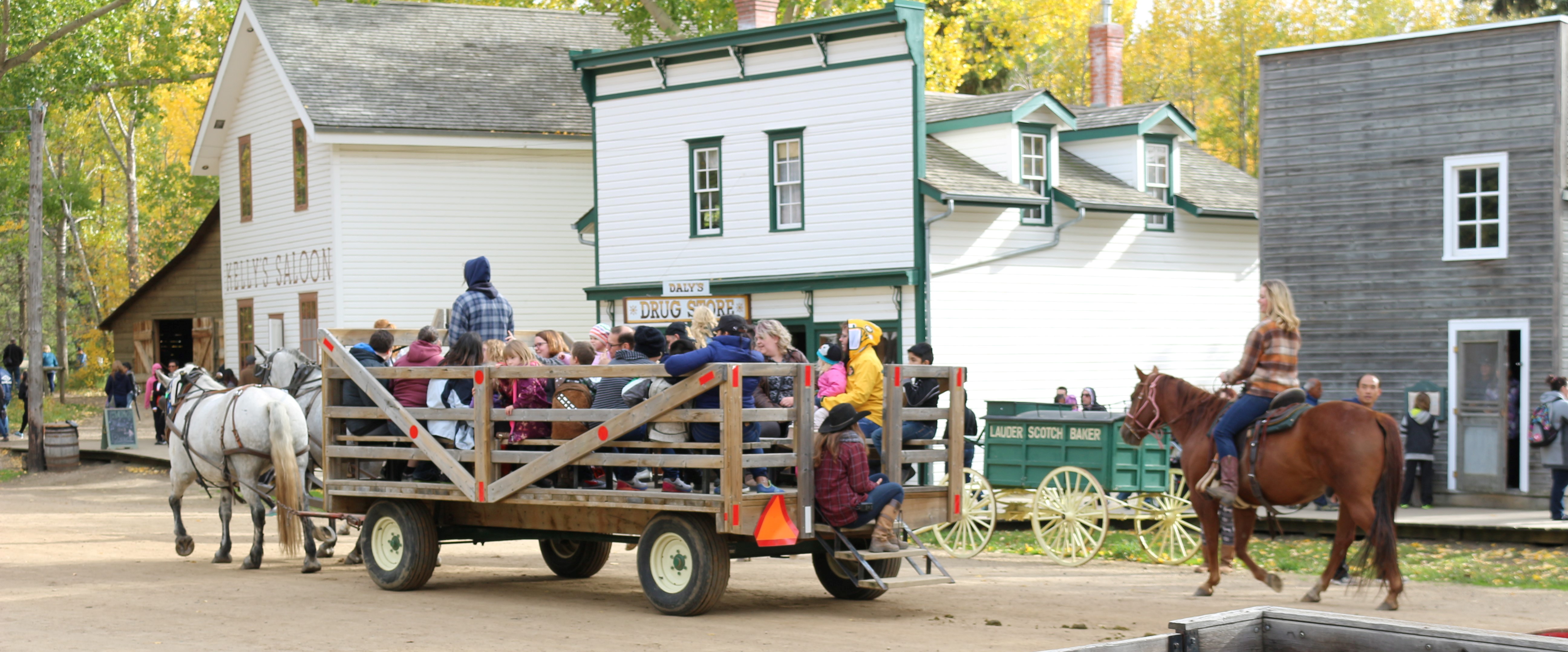 埃德蒙顿的建筑
商业区有两个地标性的建筑:市政厅和立法大楼。每年加拿大国际日(7月1日),市政厅和立法大楼都会对外开放。届时人山人海,排着长龙等待进馆参观。值得一提的是,市政厅平时也是对外开放的。阿尔伯塔大学北校区北边,矗立着本省第一任省长的故居。房子内部至今保留着当时的家具等摆设。现在已经被作为博物馆,免费向游客开放。参观时,你可以选择导游讲解,也可以自行参观。
Two major landmarks are City Hall and Legislature Building. During National Day (July 1st), they will be open to tourists. During that time, a lot of people are lining up outside the build to wait for their turns. Actually, City Hall is open to public every day. To the north of University of Alberta, there stands the house of the first provincial governor. Right now, it is open to public as a museum. You can have a guide if you want, or you can also have a look yourself.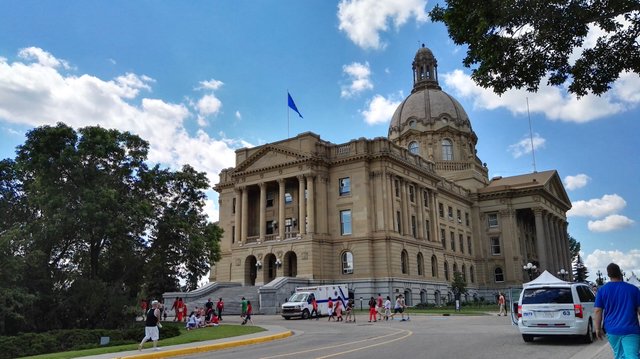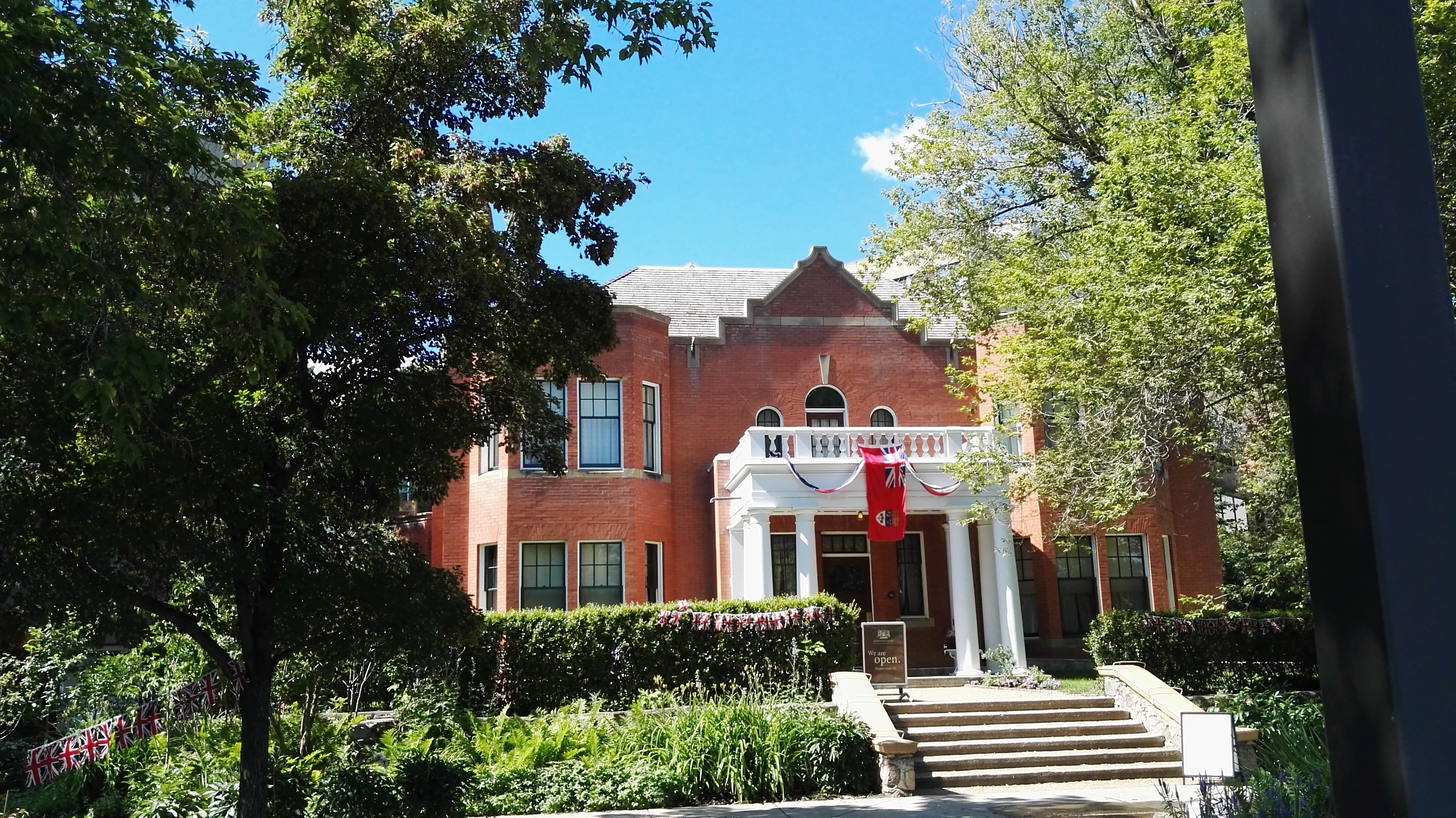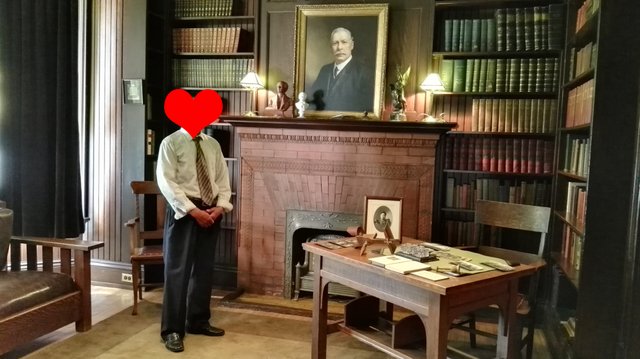 爱德蒙顿的美食
在爱德蒙顿,你几乎可以吃遍全世界的美食。每年七月底八月初,一年一度的世界民俗节在鸭子湖举行。届时,各个国家都会有一个展棚,展示各国的文化和美食。如果你是一个吃货,一定不要错过这个节日哦。每年,购买大象耳朵的长队都给我留下了深刻的印象。
In Edmonton, you have the chance to taste all the food around the world. At late July or early August, World Heritage Festival is held at Duck Lake. The festival is your best chance to eat all the food from the world at one place! If you are a foodie, don't miss it. Each year, a bunch of people are lining up to get Elephant Ear.
结语
说了这么多,其实,最最吸引我的,还是埃德蒙顿的居民。他们是那么地和善友好,走在路上,总是会给你微笑问好。热爱旅游的小伙伴们,走起来吧!
So much being said, actually, it is Edmontonians that interest me most. They are so nice and friendly that they often say hi and smile at you on street. Welcome to Edmonton!
---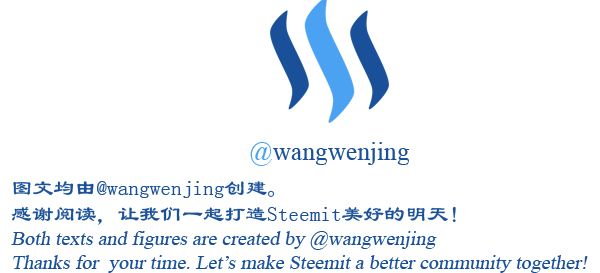 ---
Author @wangwenjing, Posted By @someone