The Amazing Trip to Windsor Castle - Part I/ 畅游温莎城堡 之一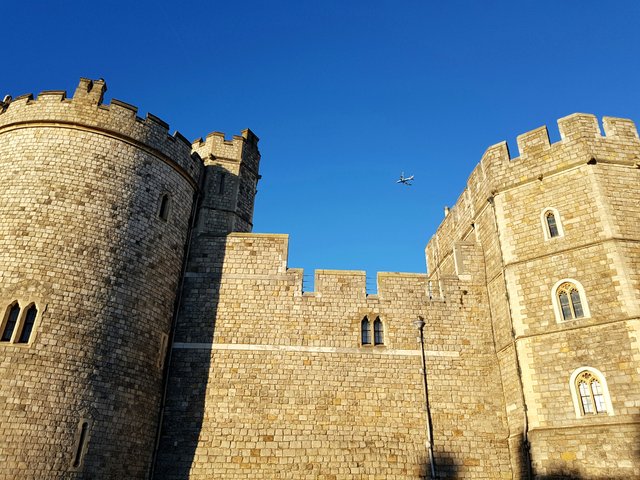 ---
If you come to the UK, visiting Windsor Castle is a must. The family home to British kings and queens for over nine hundreds years. Windsor Castle is also the oldest and largest castle in the world that offers extraordinarily rich architecture and history! It is said the Queen spends half of her time at the Castle and a lot of her private weekends there too.

Being only 50 minutes' drive from Windsor Castle, I decided to go there for a day trip. The motorway journey there was quite good with not too much traffic, however when we got to Windsor it was quite a challenge to find a parking space. We went to visit three different car parks in the town centre but two of them were full and the other one had a significantly long queue all the way down to another street! That's crazy! We had to drive a little further out to be able to be able to finally find a local car-park. Well, now we saw how popular this place is, lol.
A little short walk later, we came to the Windsor Royal Shopping, which is in the Victorian Railways Station, right opposite the Windsor Castle.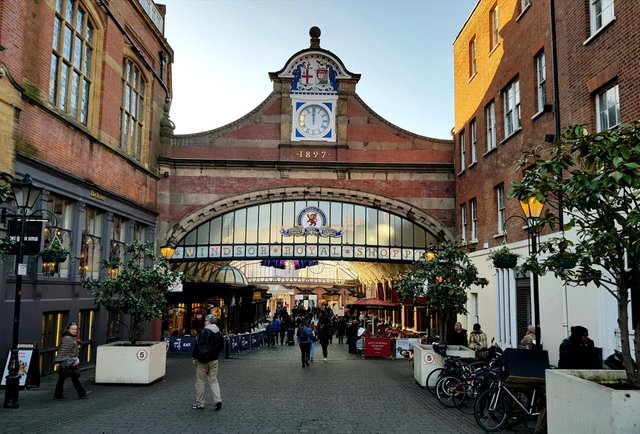 ---
The great Victorian style gives a sense of age-old heritage and many of the original features remain including Jubilee Arch, the cobbled stones and Queen Victoria's Royal Waiting Room. It is still the main railway to Windsor, but incorporates an amazing selection of boutique shops, cafes and restaurants, as well as a craft market open 7 days a week. What a great way to use an old railway station building!
The layout of the place is so different to the usual city high streets I'm used to. It is full of character and has a nice relaxed feel to it, providing you with a unique shopping experience! Very nice place to spend some quality time although I can imagine it can get a little crowded at tourist peak season.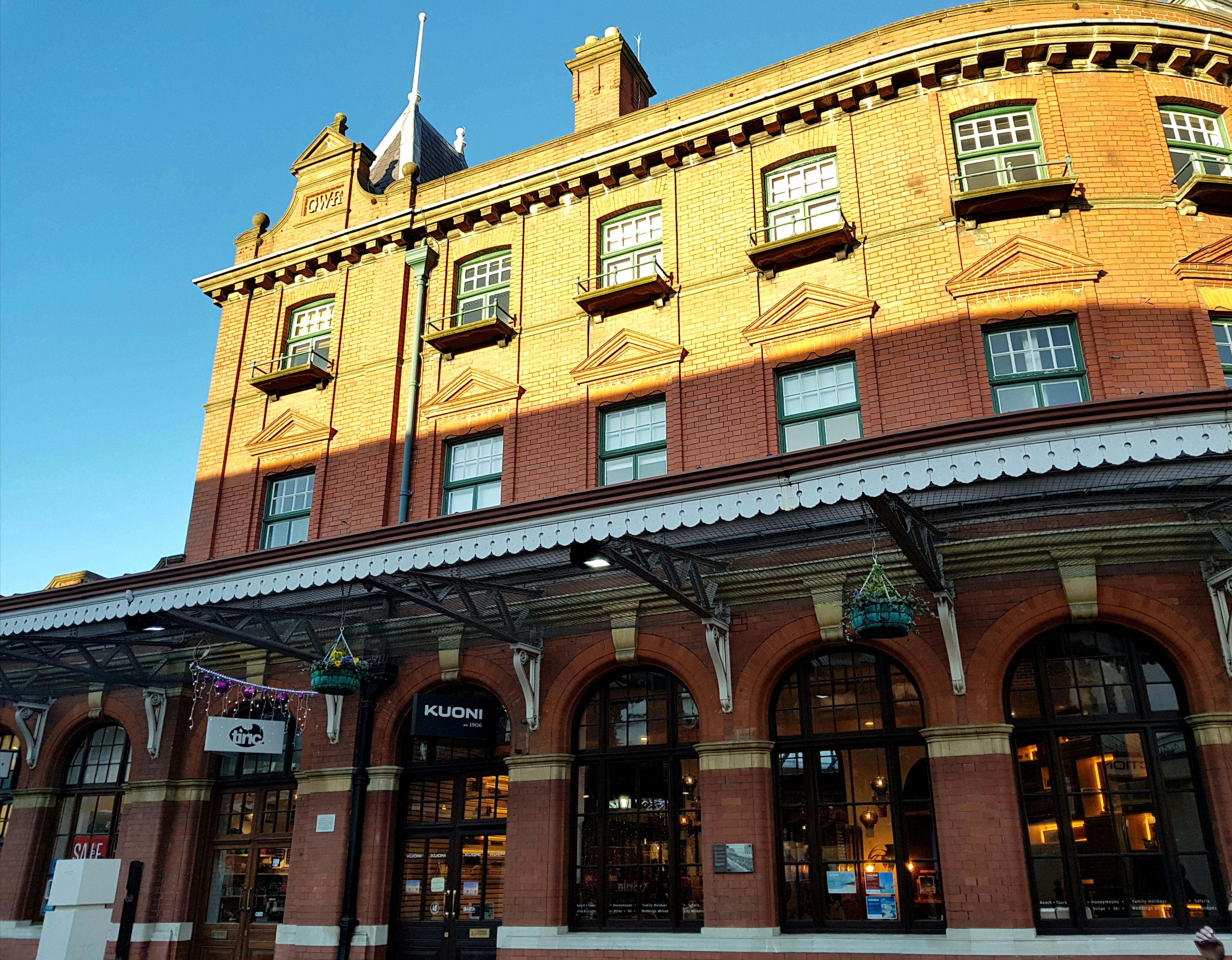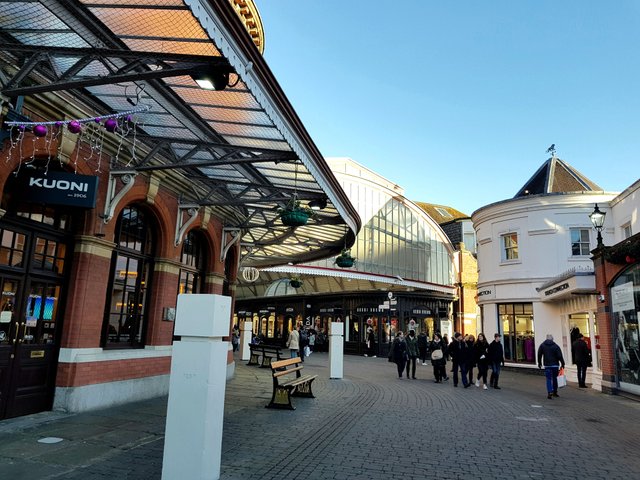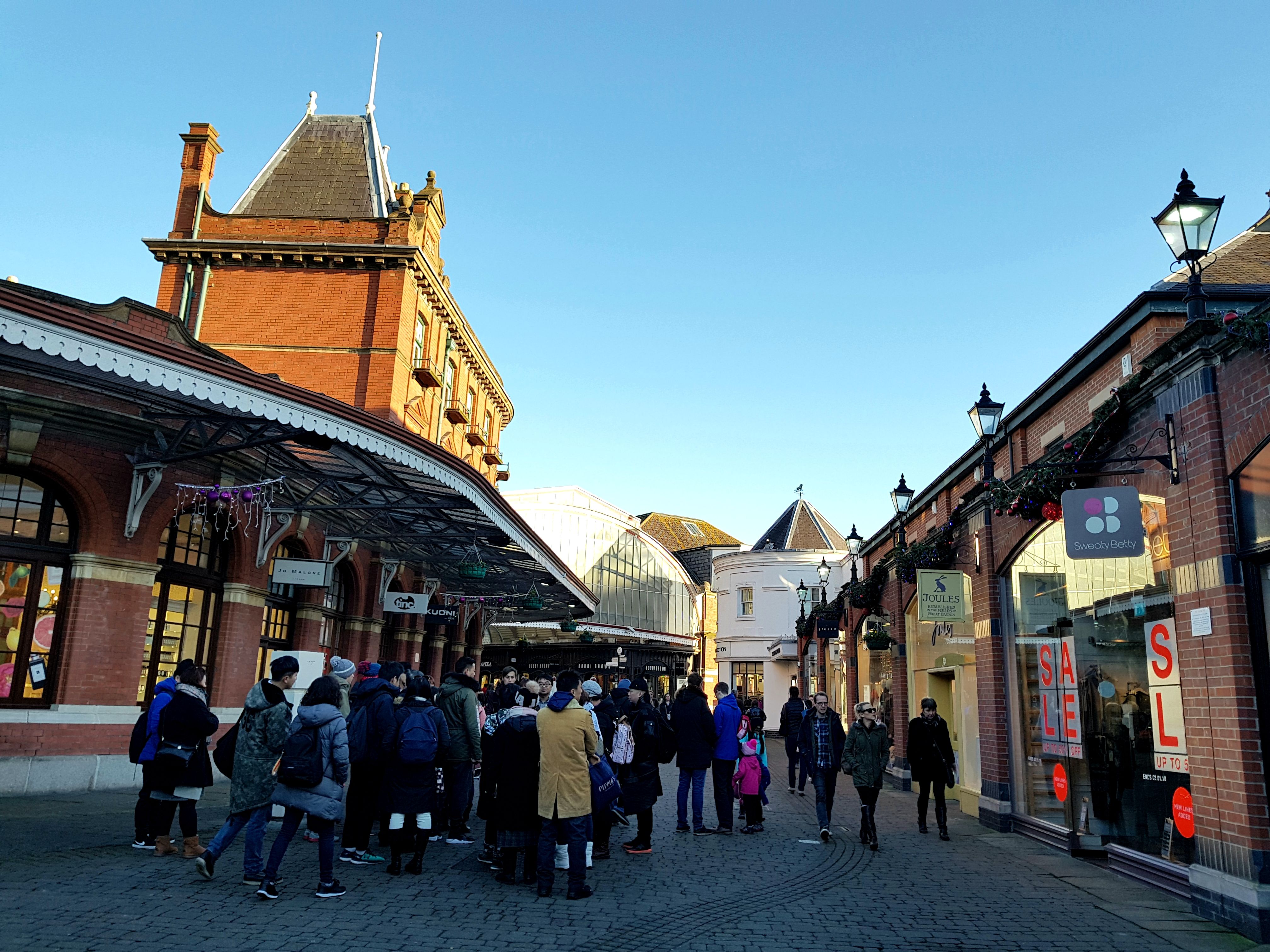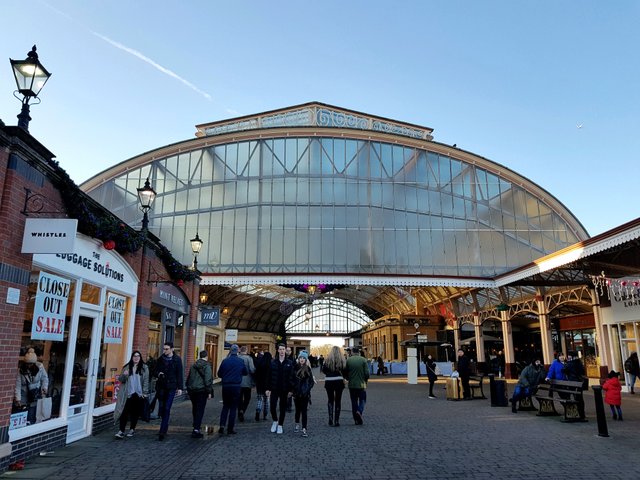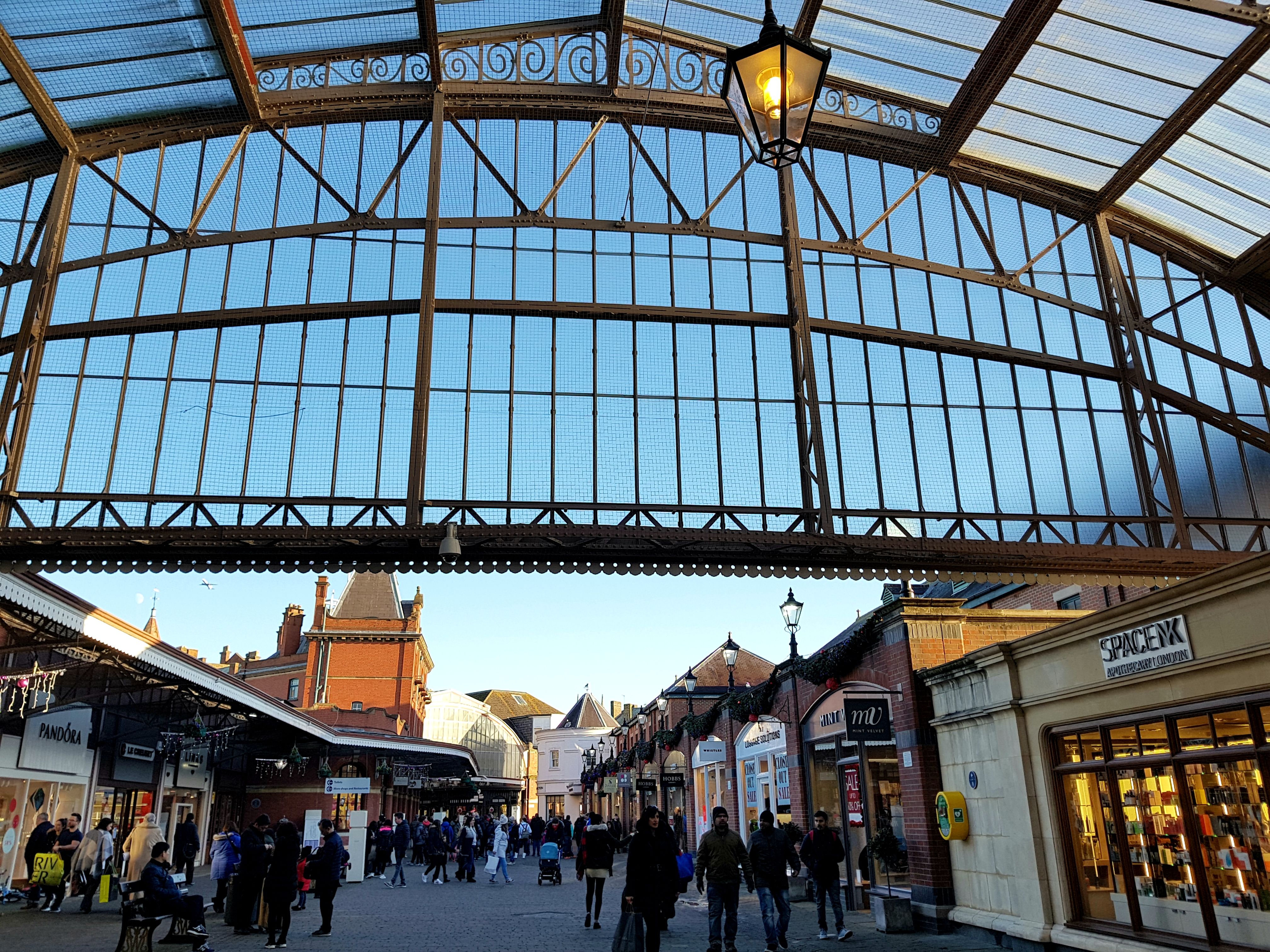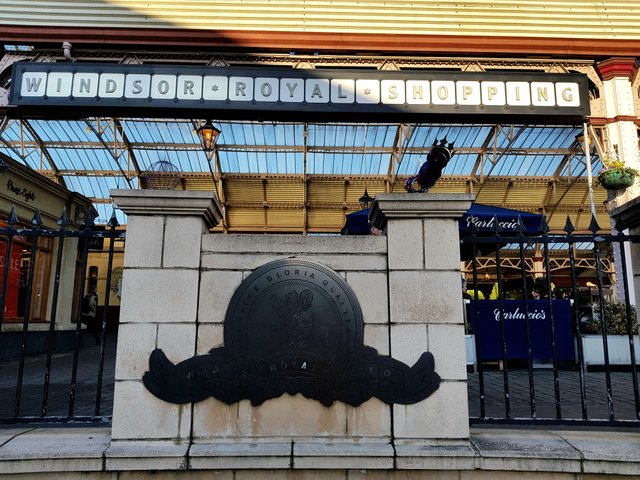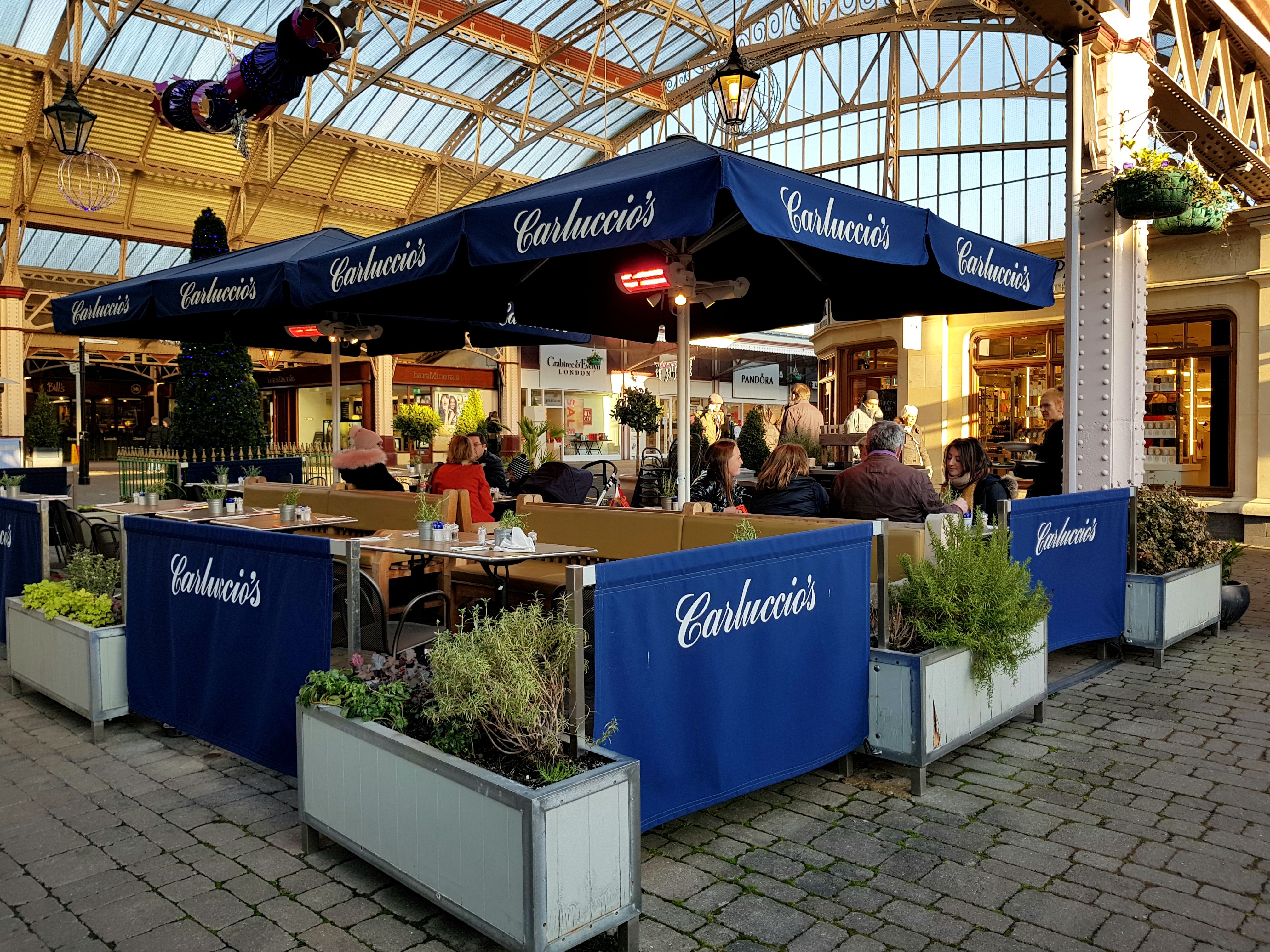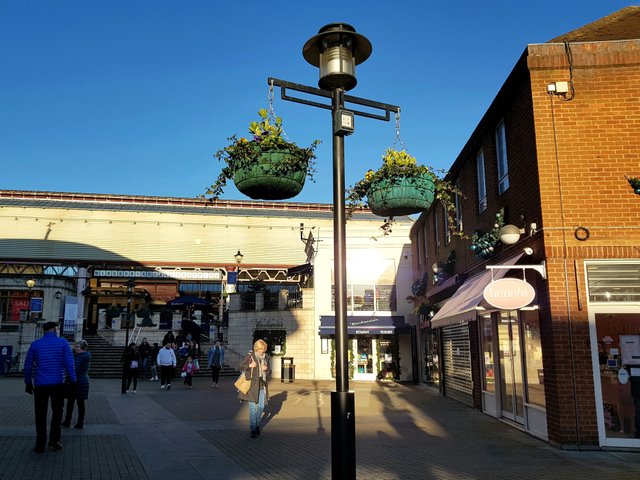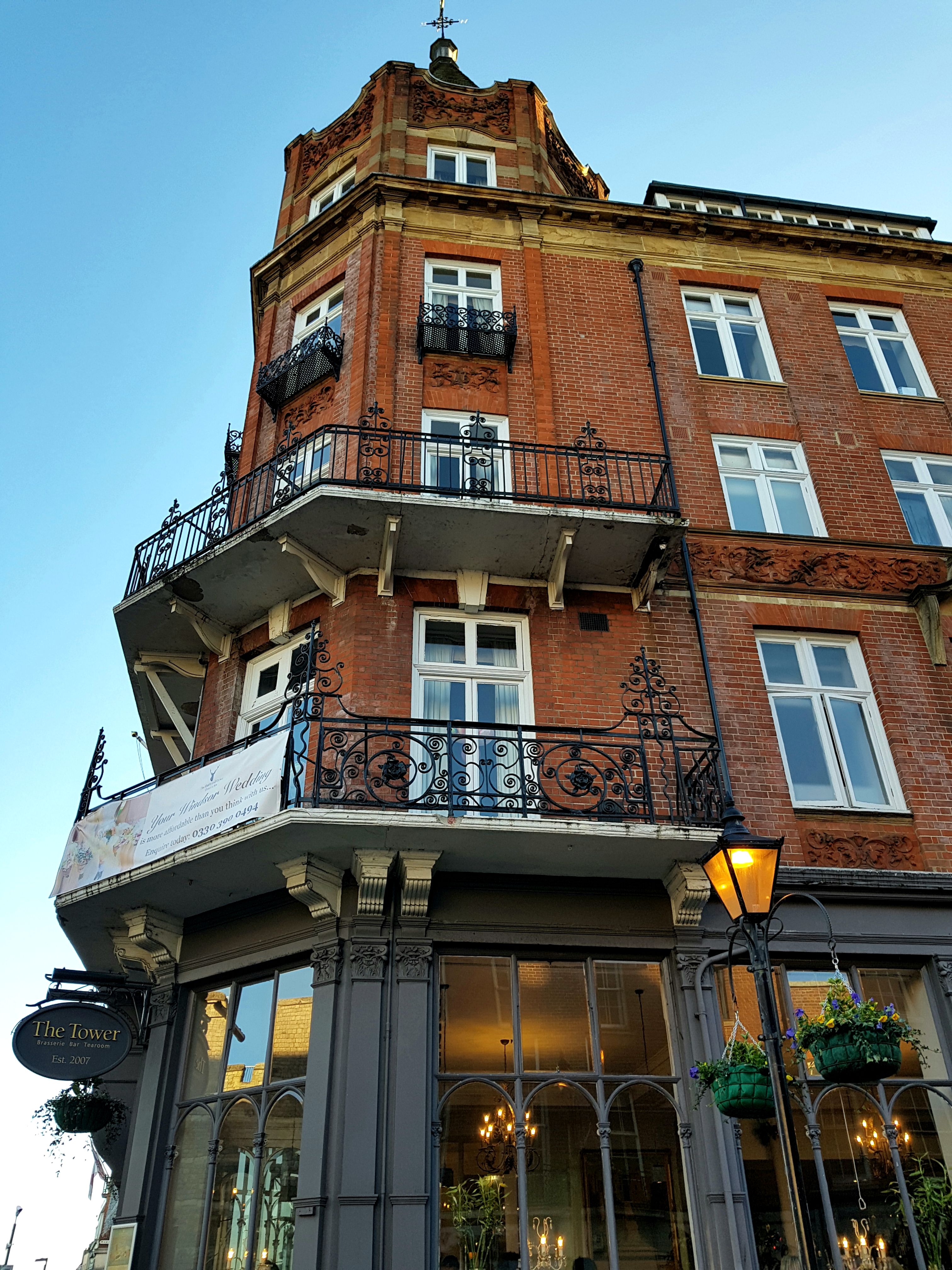 As you leave the Windsor Royal Shopping Center, you are immediately met with a magnificent view of the Castle.
Windsor Castle was actually set way above street level but the structure itself was amazing. I am so impressed. It is a fully-functional working royal palace with heavy security. It was so nice just standing outside of it's magnificent walls and admire the Castle from the distance!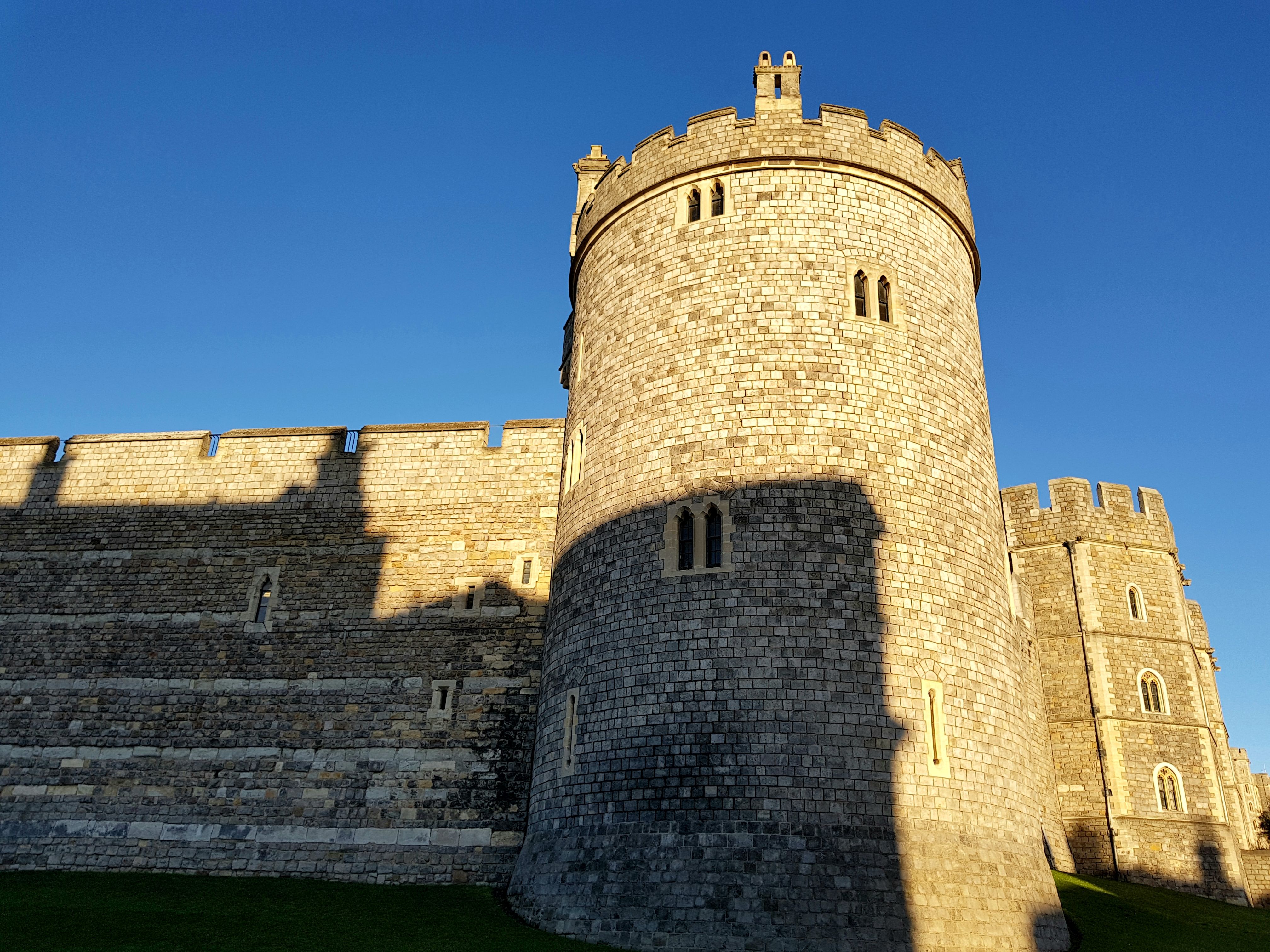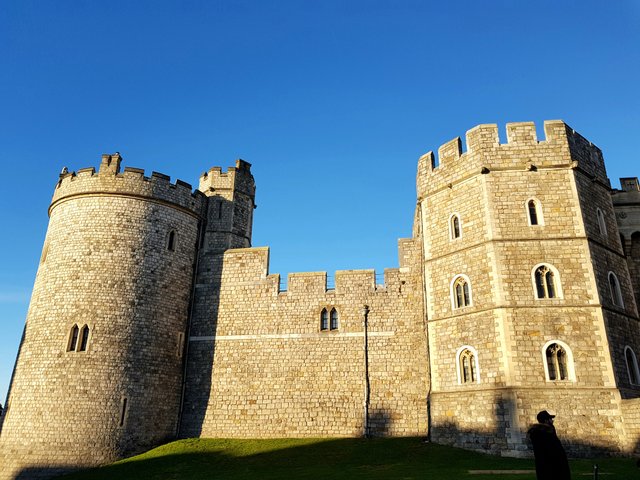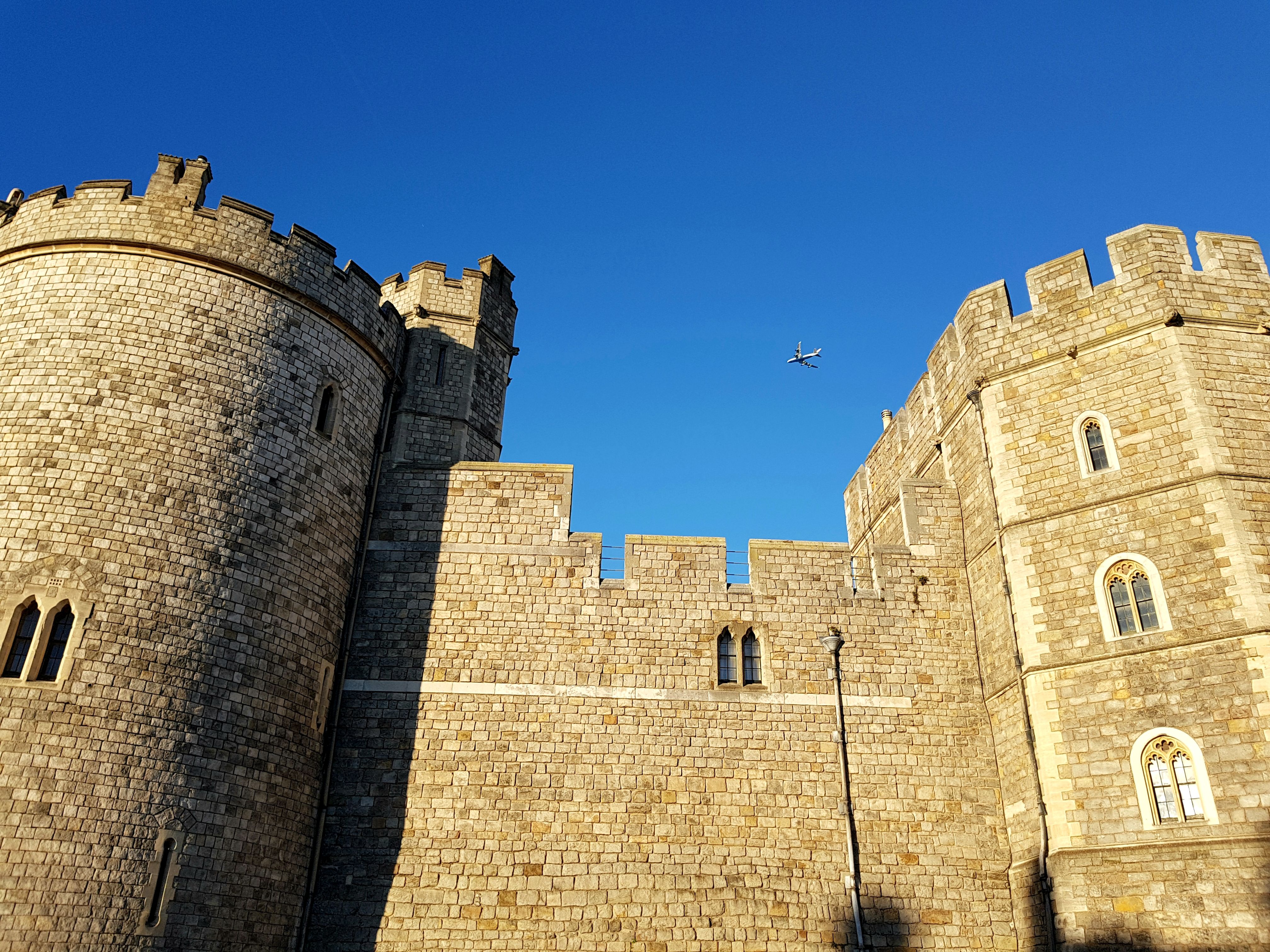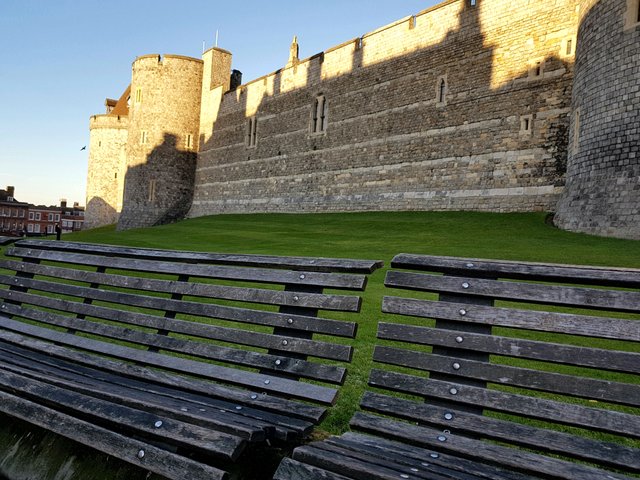 (Some benches for people to rest on while admiring the fantastic scenery)
---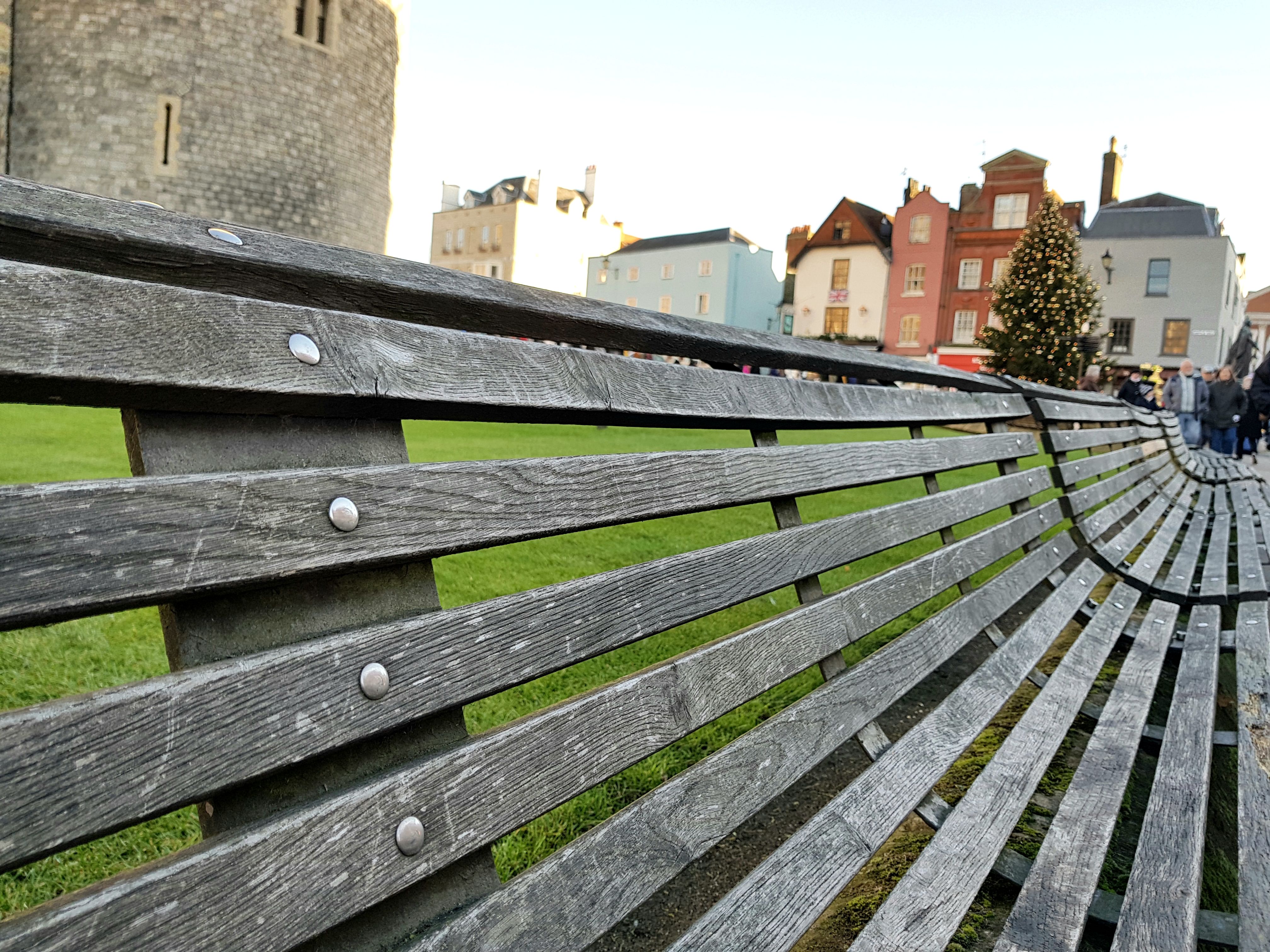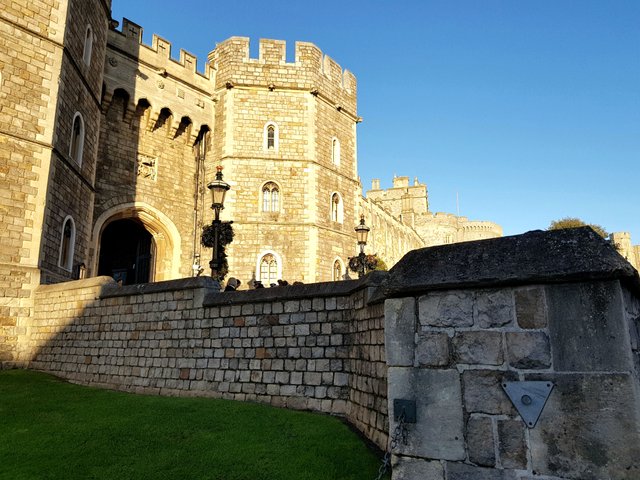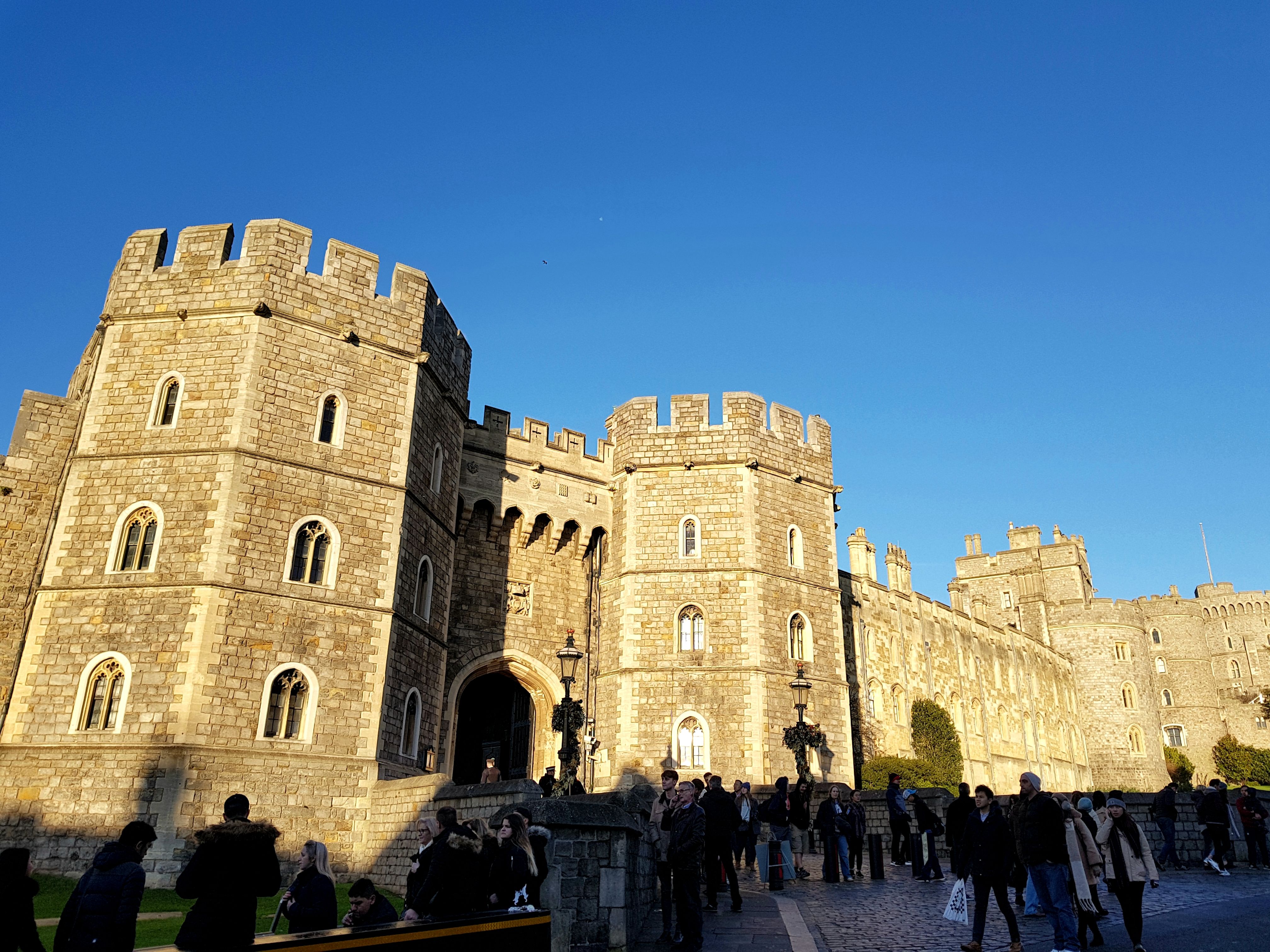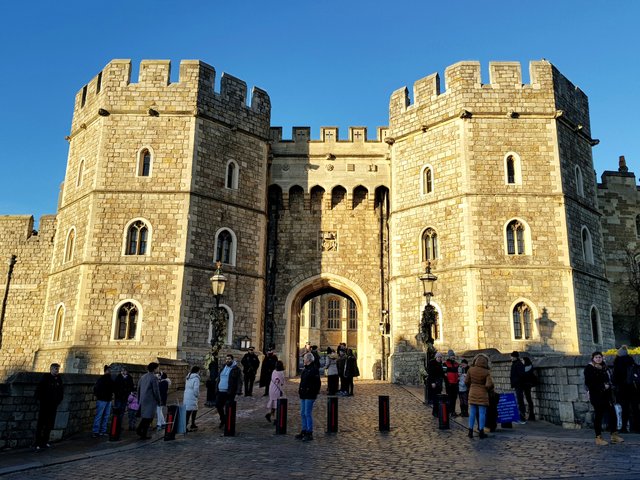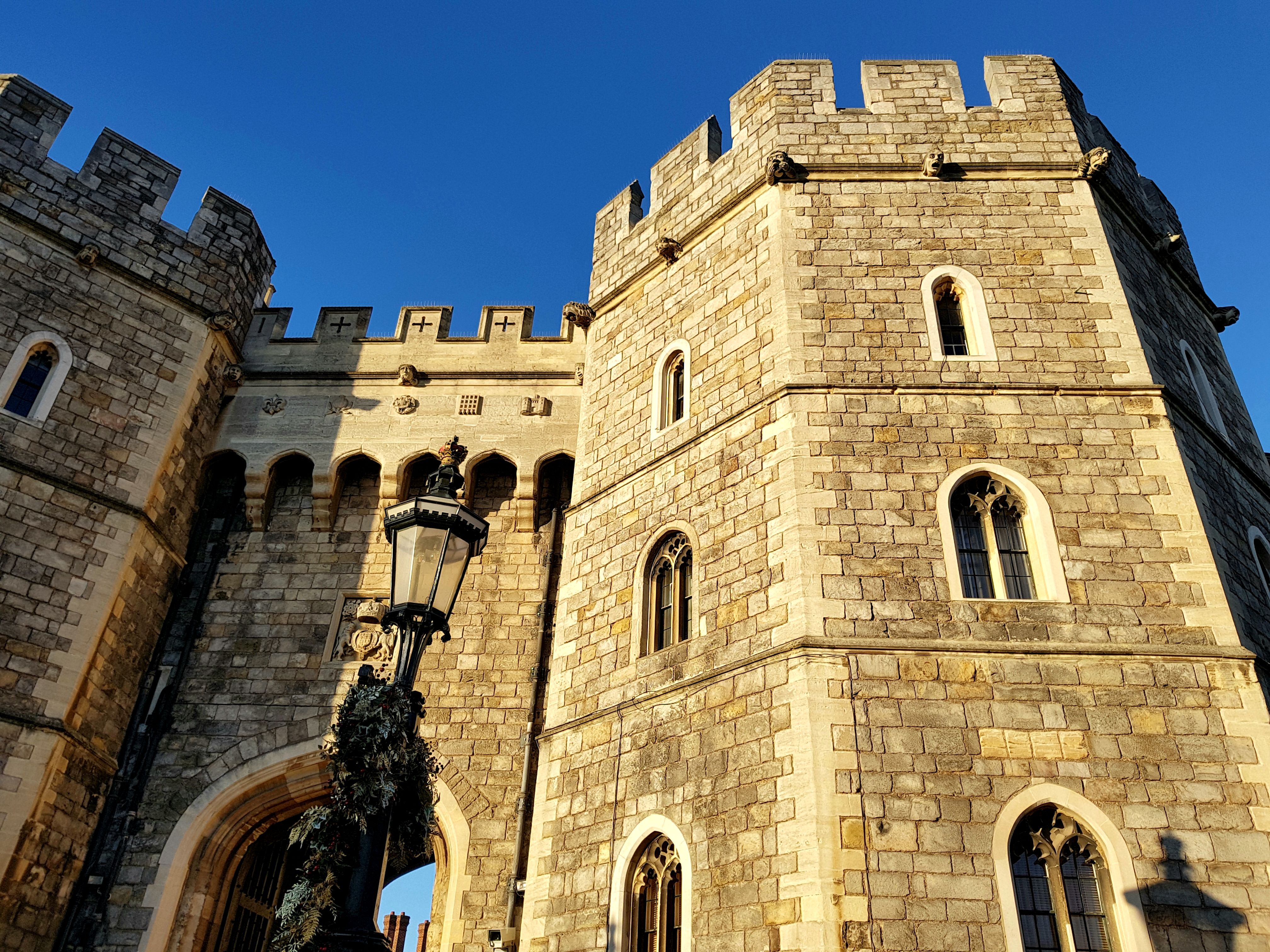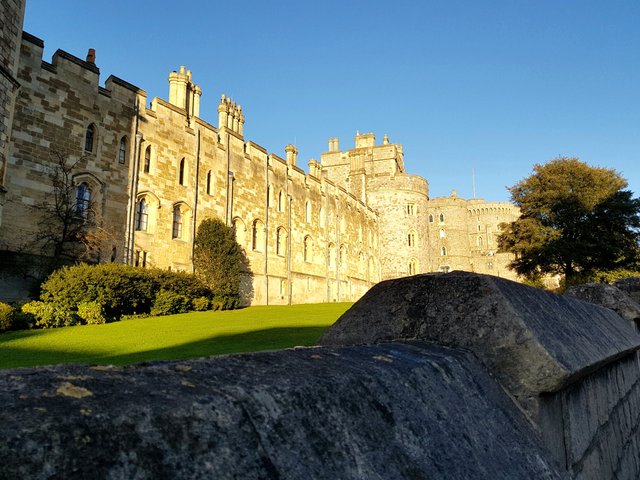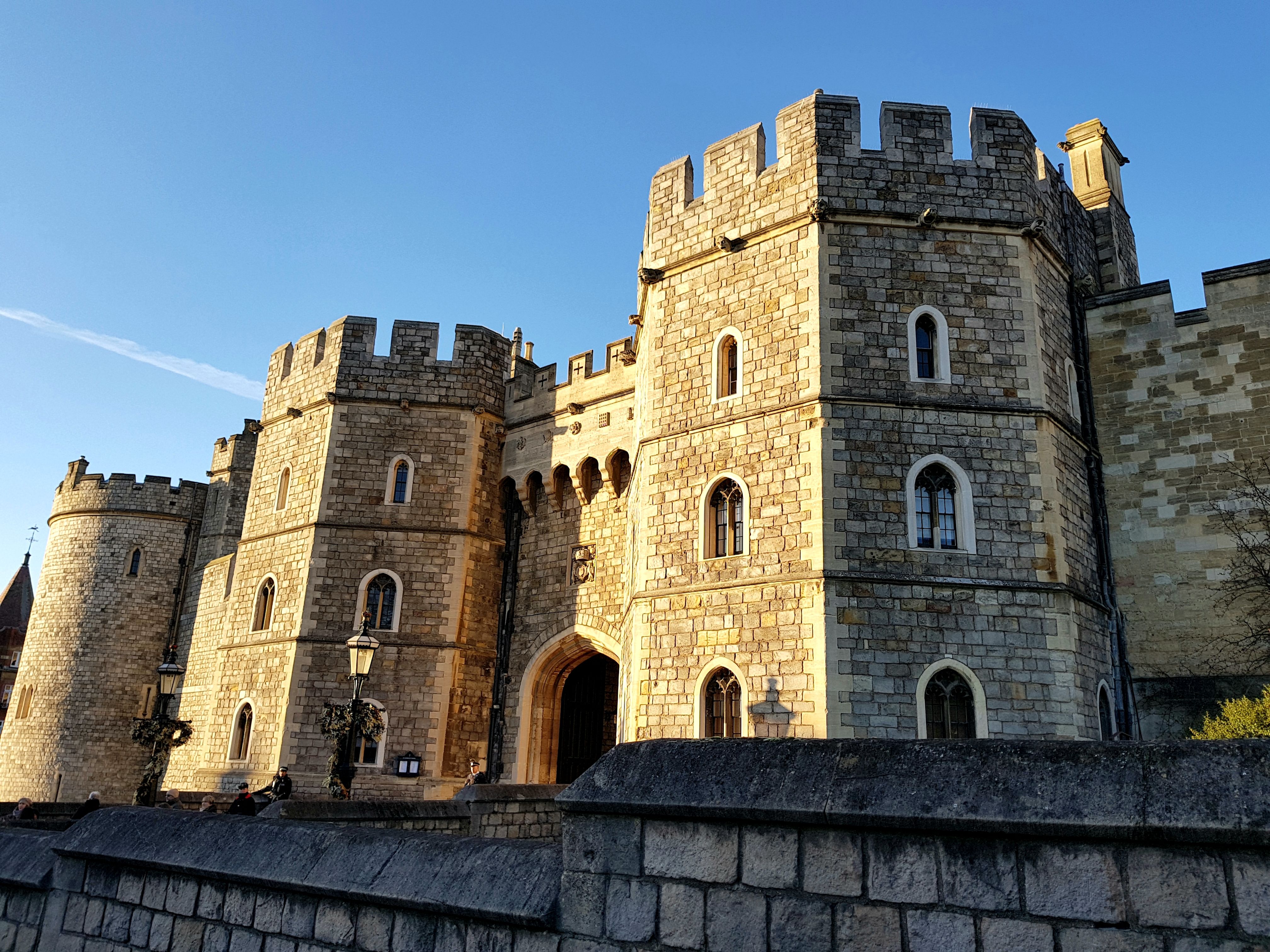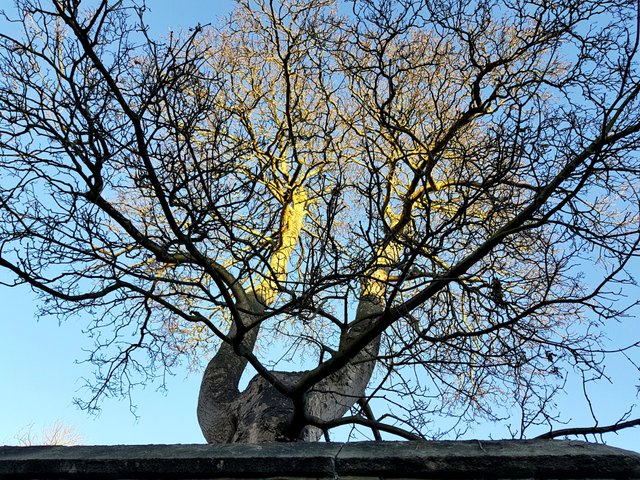 (To Be Continued)
---
如果你来英国,去参观温莎城堡感受一下皇室奢华与精致的生活是必须的,呵呵。它是英国国王和女王的家园,拥有900多年的悠久历史。温莎城堡也是现今世界上有人居住的最古老,规模最大的城堡! 据说现任的英国女王伊丽莎白二世每年有一半的时间在温莎堡度度过,包括私人娱乐活动。
从伦敦出发到温莎城堡也就50分钟车程,不算远。所以在新年之际,我和先生也去那里游玩了一天,呵呵。高速公路上一切还挺顺利的,没有堵车。只是在我们到达温莎以后,发现游客特别多,找不到停车位。在温莎堡城镇中心的三家停车场,有两家已经爆满,剩下的一家要排长队!我们不得不离开镇中心稍远一点的地方,另找停车位。至少我们知道这里有多受欢迎了,呵呵。
走了一小段路,我们来到了温莎皇家购物中心,就在温莎城堡的对面。
温莎皇家购物中心以前是19世纪的维多利亚建筑风格的大型火车站,后来演变成了购物商场但还是保留了不少原有特色,像拱门,鹅卵石和维多利亚女王的皇家候车室等。许多家英国著名的品牌商店落户于此, 以及环境惬意的的餐馆和咖啡厅。这里还有一个每周7天都开放的手工艺市场。这个改造老火车站的主意还真不错!
购物中心的布局与平常的高街很不同,充满了个性,给人很轻松悠闲的感觉。在温莎这里是很值得一逛的购物商圈。我可以想象在旅游旺季的时候,这里会非常拥挤,呵呵。
离开温莎皇家购物中心,迎面就看到温莎城堡的壮丽景色。它比主街道要高一个层次,结构的宏伟壮观让我感觉非常震撼!王宫的保安相当严谨,四处可以看到巡逻的卫兵。我绕着城墙走了一圈,远远地欣赏城堡,简直美呆了!
(未完待续)