Scam in Rome - personal experience 羅馬被偷竊經歷
My mom and I were scammed in Rome when we were taking a break at McDonald's. The scam started with a man, appeared harmless and well-dressed, that dropped some coins in front of our table. It was deliberately staged that made us to believe it was some carelessness. My mom and I fell into the trap. Both of us bended down, looked underneath the table and found the coins for him. When we were handing the coins to the man, he generously expressed thank-yous more than we could receive.
Some 20 minutes after that, we were leaving McDonald's and he was tailing behind and pouring two mugs of coffee on us. This was deliberately staged again. He was doing it in a group of two; he was pushing my mom out of McDonald's and the other was drawing my attention. One of them stole my mom's phone. I blamed myself for not staying alert and protecting my mom.
Who will honestly state the intention if he or she is a scammer? Scammers disguise and impersonate innocent boys, mens, girls, and women just to catch you off-guard. I whatsapped my mom's phone right away in hopes of getting the phone back. It was too late and in vain.
Scammers are the worst? No, those players having stolen somebody's heart are!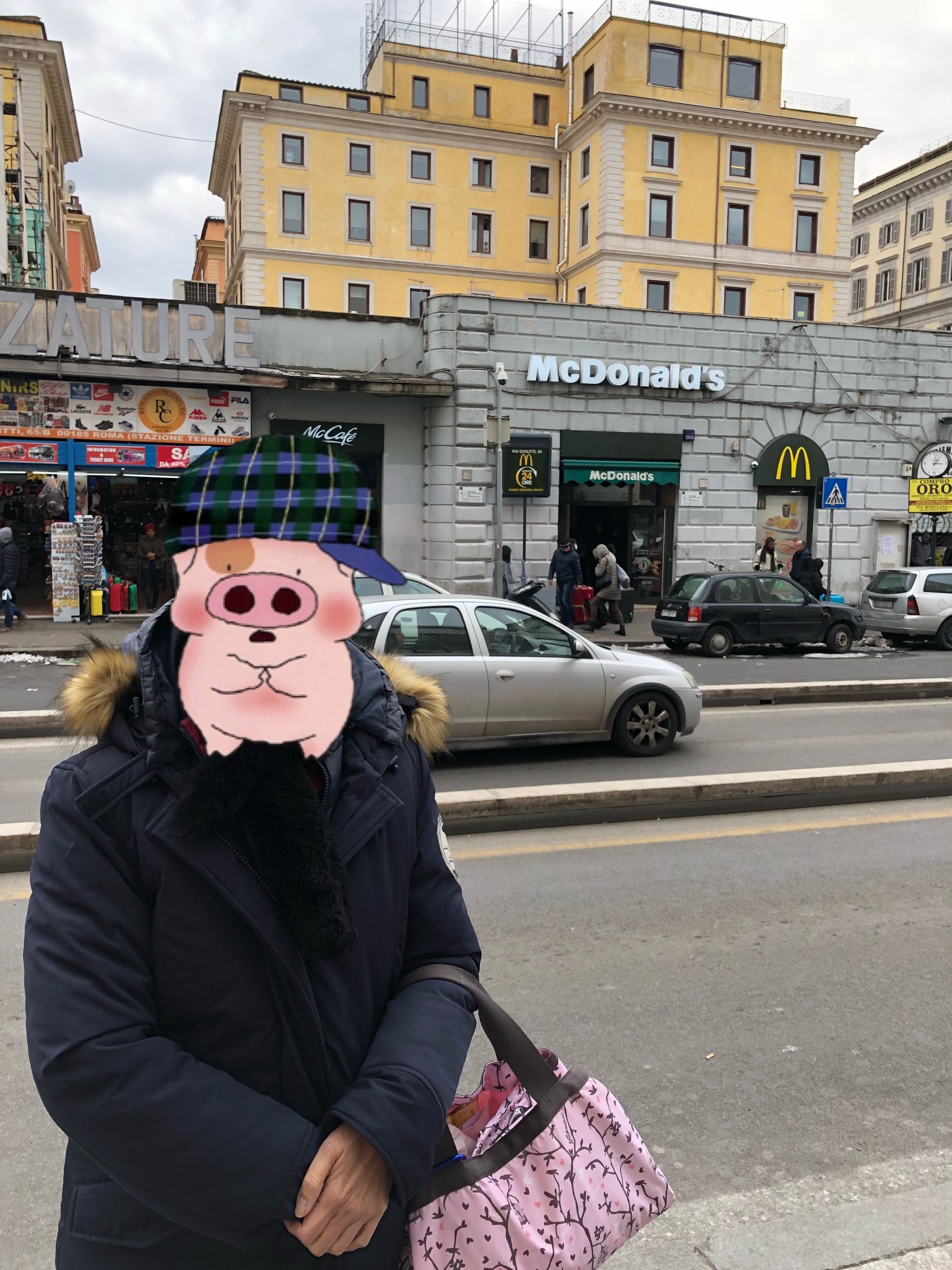 Location of Crime and the poor victim, my mom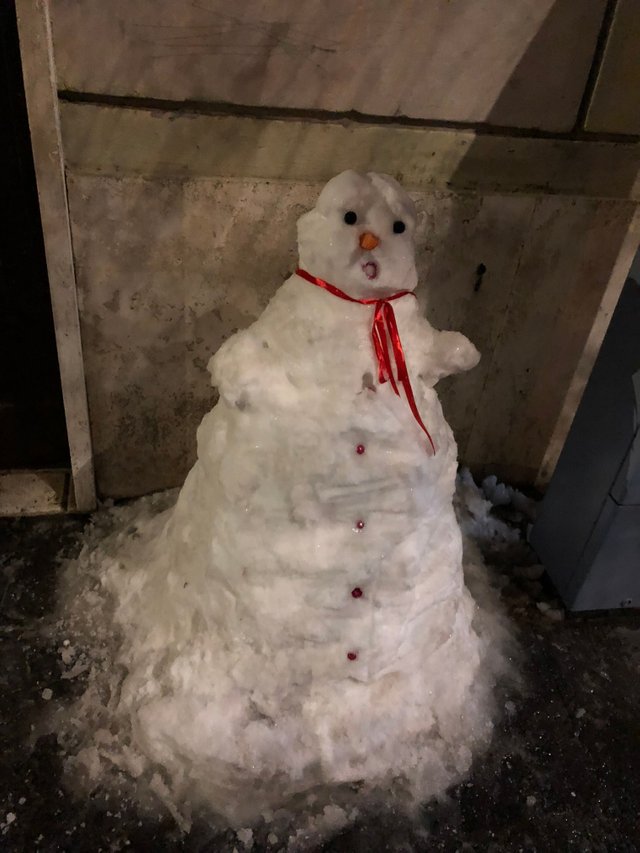 Mr. Snowman in Rome
在羅馬,我與媽媽在麥當勞稍作休息,有位年輕人,衣著光鮮,樣子傻氣的,不小心在我們桌子附近掉下零錢,我和媽幫忙去看。之後他頻頻說謝謝。大概廿分鐘後,我們打算離開,他捧著兩杯㗎啡在我後面,差點把㗎啡倒在我身上,他又不小心掉下零錢。我和媽媽之後便離開了。然後媽才發現手提電話不見了。
我第一個反應就聯想到是他們了,因為他們二人,一人引開我注意力。另一位檔著媽媽,令她必須趕快走出去。媽媽的電話原先放在桌上。
我自責,是我警覺性太低了,賊又怎會被你輕易認出?漂亮的女人,傻傻的男孩,小童,老人,更加要警剔。
我馬上Wassapp 媽媽的電話 告訴他我們願重酬,只盼能取回電話。當然事與願遺。
人生中沒有遇過賊,偷心賊除外。🤭🤭🤭