在苏州工作之后,就很少回家。不过每次回家都是大鱼大肉,这次回家,姐姐邀请我去了如皋一家新开的饭店-琳里。 这家店环境很不错哦,下面这道菜是我最喜欢的一到菜哦。
After working in Suzhou, I ralely go back to Rugao.But every time, I go to home, my mother will prepare many delicious food to me. This time, my sister invited me to a newly opened restaurant-Lingli, environment here is good. The following dish is my favorite food in this restaurant.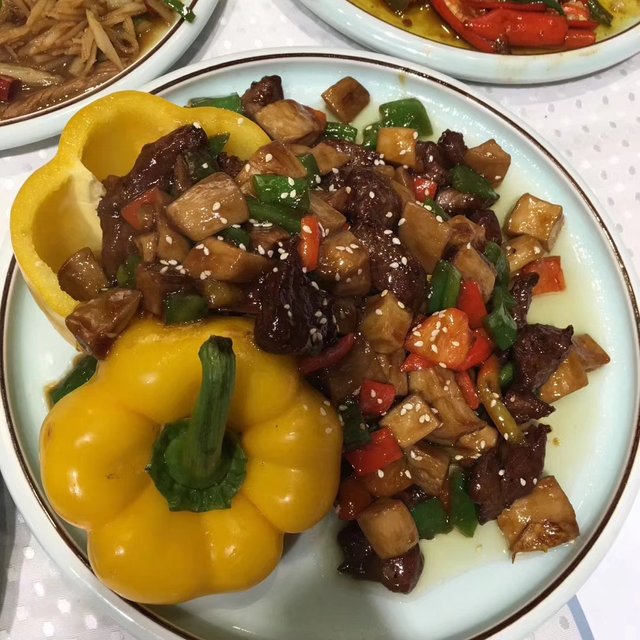 (This is my entry to the Daily Food Photography Challenge. Thanks @howtostartablog to hold this contest.)
这道菜很有特色,掏空辣椒里面的籽之后,在里面放一些里脊肉,洋葱片,辣椒片,芝麻等,口感香脆,味道不错哦。
This dish is very distinctive.The chillies hollowed out the seeds of chillies, then added sirloin, onions, chilli flakes,sesame and so on, which is bright color, crisp taste level significantly.
---