中秋燈籠 | Mid-Autumn Lantern
從 @ygern 的文章中我才知原來台灣過中秋是沒有燈籠的,難怪去年中秋節我在台灣公幹時真的好像一個燈籠都看不見。為了讓 @ygern 看看傳說中的香港燈籠,我決定今晚寫一篇關於燈籠的文章。
I realized that in Taiwan there is no lantern during Mid-Autumn festival after reading @ygern's post. No wonder I didn't see any lantern in Taiwan last year around Mid-Autumn festival in my business trip. I would like to show @ygern the lantern legend of Hong Kong with this article.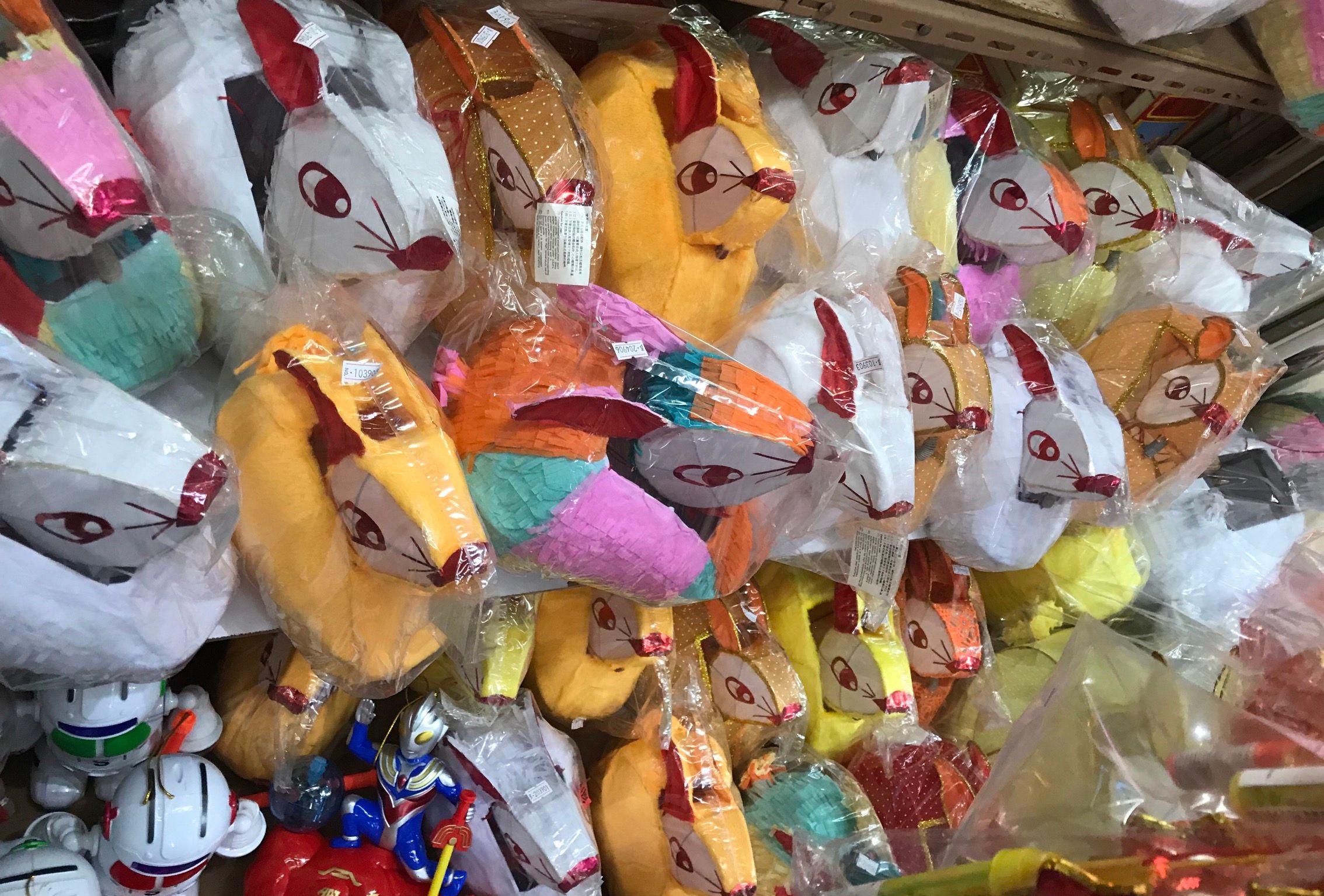 小時候,爸媽常教導我們不要玩火,所有火器都從我們身邊小心地隔離着。而中秋節就是每年唯一一個「玩火」的機會。雖然說是「玩火」,充其量亦只是點點燈籠和蠟燭。不過因為以前的燈籠都是紙製的,而我們玩耍的地點都是在戶外,例如公園,山邊等等,經常有風吹。紙燈籠亦很容易因為搖晃而被火燒著。火燒燈籠就是每晚的高潮之一。
When I was young, I listened to the radio my parents told us not to play wirh fire and we were carefully isolated from any fire sources. Mid-Autumn festival was the only occasion that we were allowed to play with fire. Still it was only limited to playing lanterns and candles. Since all lanterns were made of paper at that time, they caught fire easily as wind made them shake. Burning lanterns were one of the best part of Mid-Autumn night.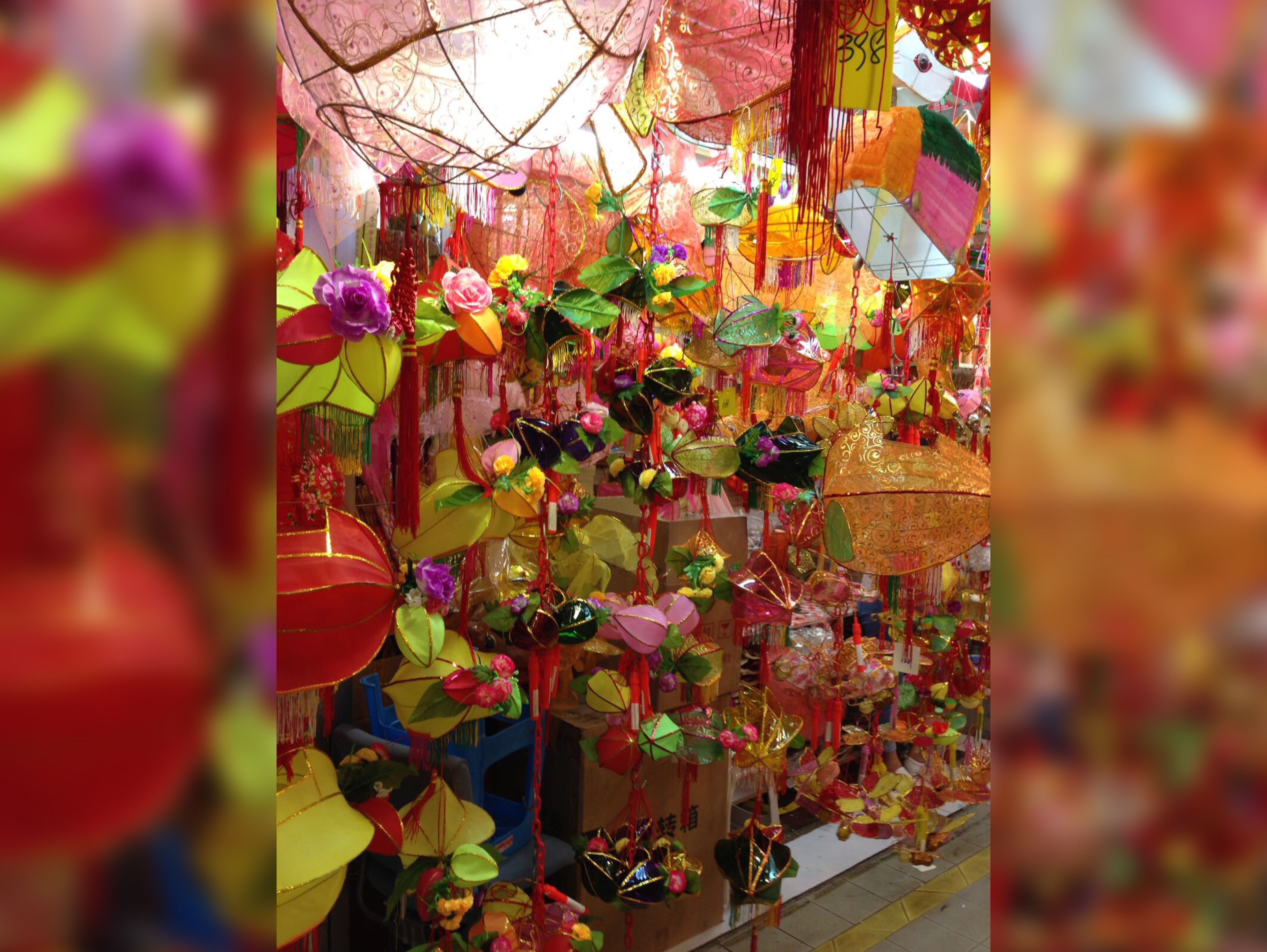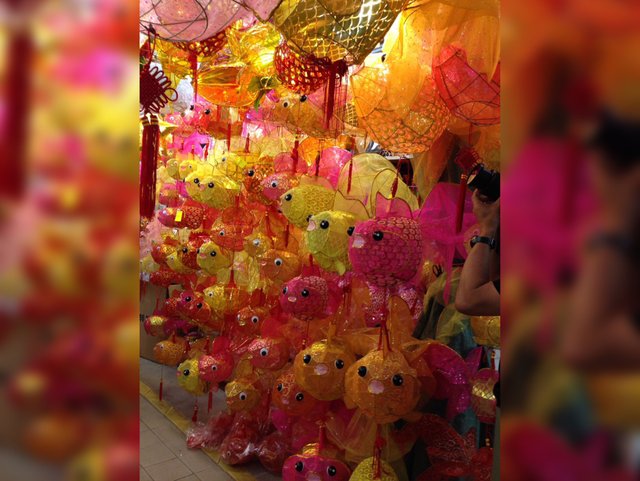 另一個高潮一定就是「煲蠟」,亦即是把大量蠟燭熔化在一個容器中(通常都是用金屬月餅盒),再向蠟液中撥水,這樣做就會引發很大的火焰,非常壯觀。現在回頭一看,其實是非常危險的玩意,其實每年都有幾宗因為「煲蠟」而受傷的個案。但當年年紀少,不知危險,樂此不疲。
Another climax was burning wax. It means melting a lot of candles in a box, usually metal mooncake box, then pour water into the boiling wax. That would induce a hugh flame, very exciting and magnificent. Burning wax is actually very dangerous, every years people get burnt badly. We didn't realize how dangerous it was at that time and was keen on doing the same thing over and over again.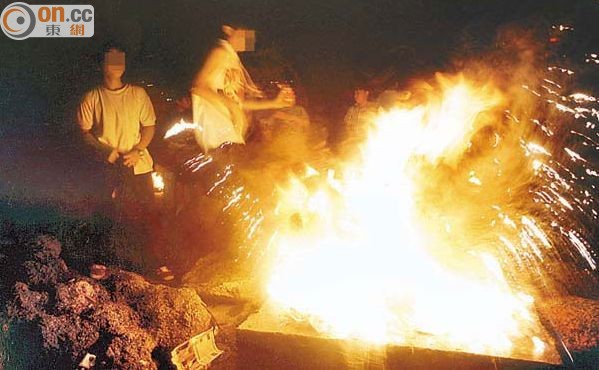 圖片來源 | Img source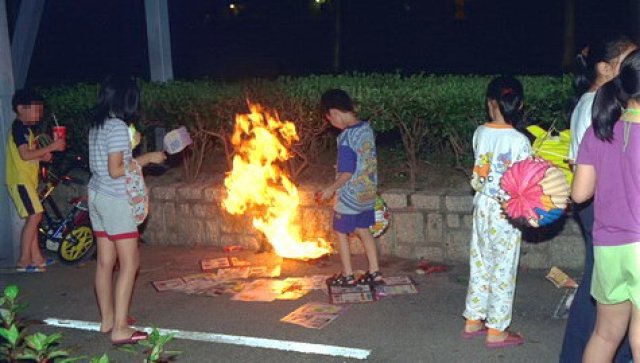 圖片來源 | Img source
近十多年安全意識高了,塑膠燈籠和螢光棒亦慢慢取代了傳統的紙燈籠和蠟燭成為中秋節的玩具。塑膠燈籠外型多變化,亦貼緊潮流,所以很受小孩子的歡迎。而螢光棒又可以屈曲去做出不同的形狀,所以亦有很多人喜歡。
Recently, people were more aware of safety, so plastic lanterns and fluorescent sticks become main stream toys for Mid-Autumn Festival. Plastic lanterns can be casted in different shapes, fluorescent sticks could be bent to various forms too, they didn't get popular for nothing.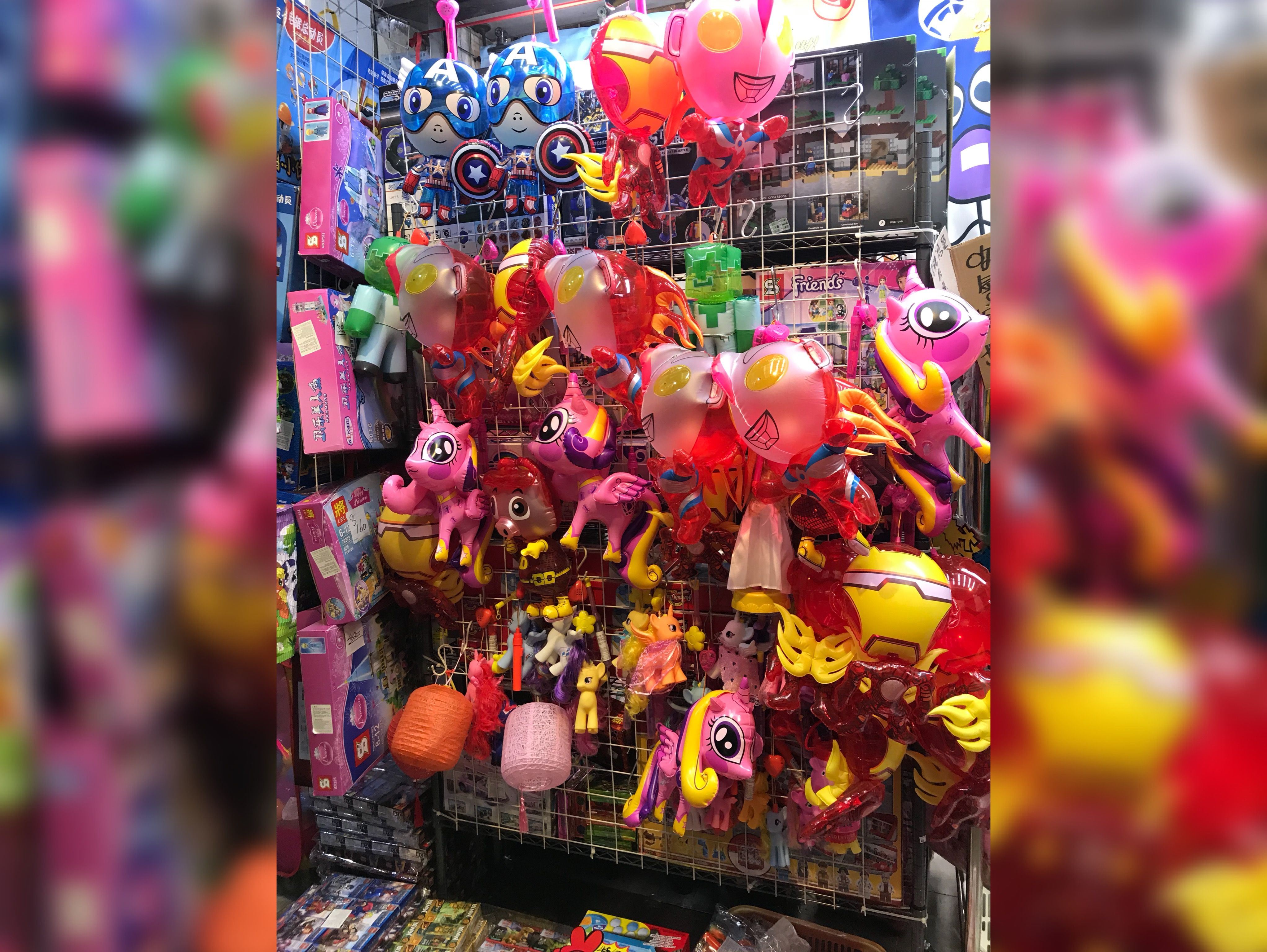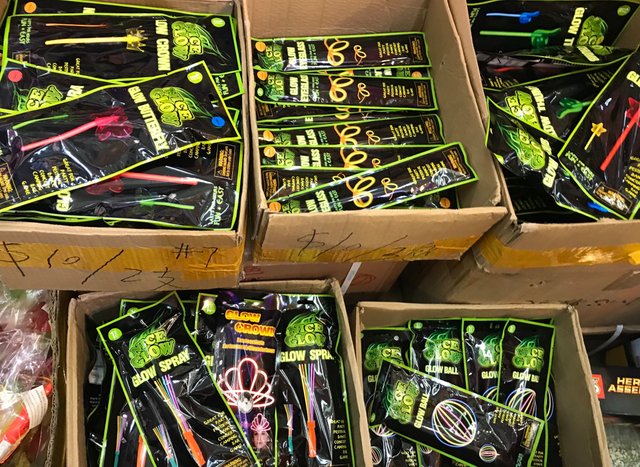 但這兩種產品亦有一個很大的問題,就是對環境做成很大的污染,所以近年亦有很大聲音要取締它們。當然,傳統的我還是最喜愛傳統的紙燈籠。令天放工之後特意跑了一趟深水埗去看看今年的燈籠款式。這此和大家分享一下。
These two products had one major shortcoming: pollution! They are hazardous to environment. There were voices asking for elimination of them. I am a traditional man and I like traditional paper lanterns the most. That's why I went to Shamshuipo this evening to check out what kind of lanterns were available in the market.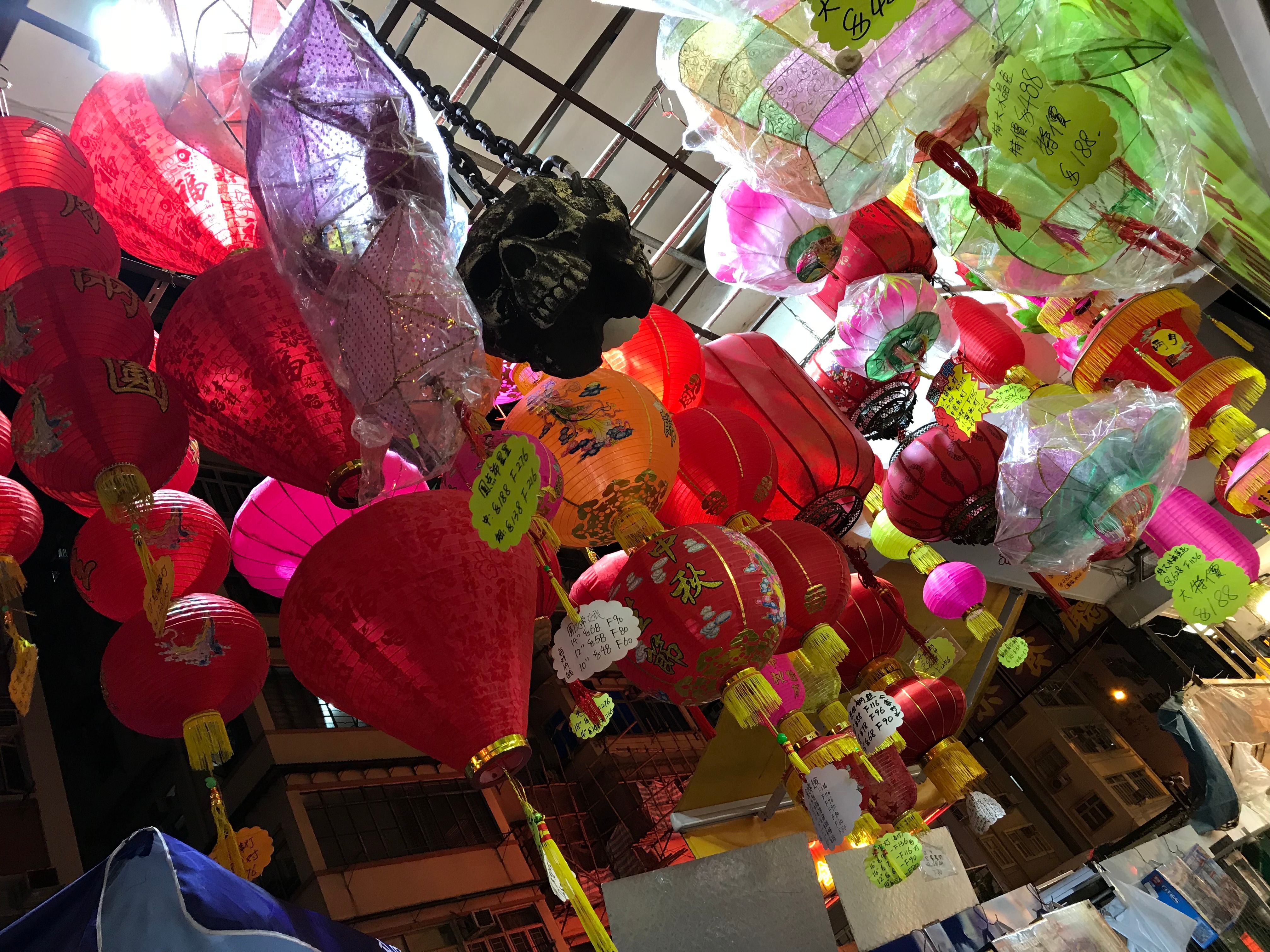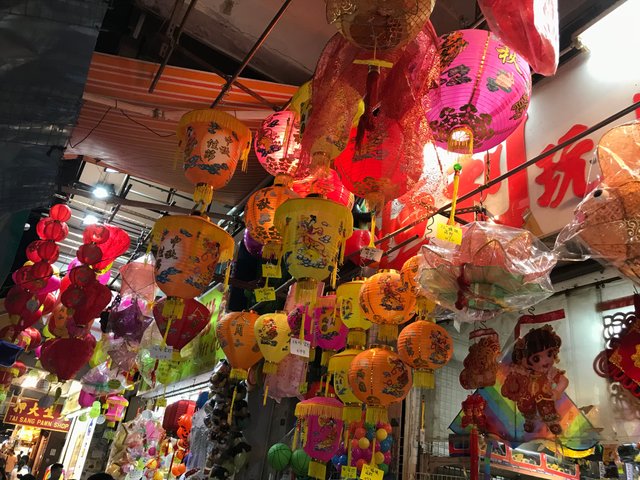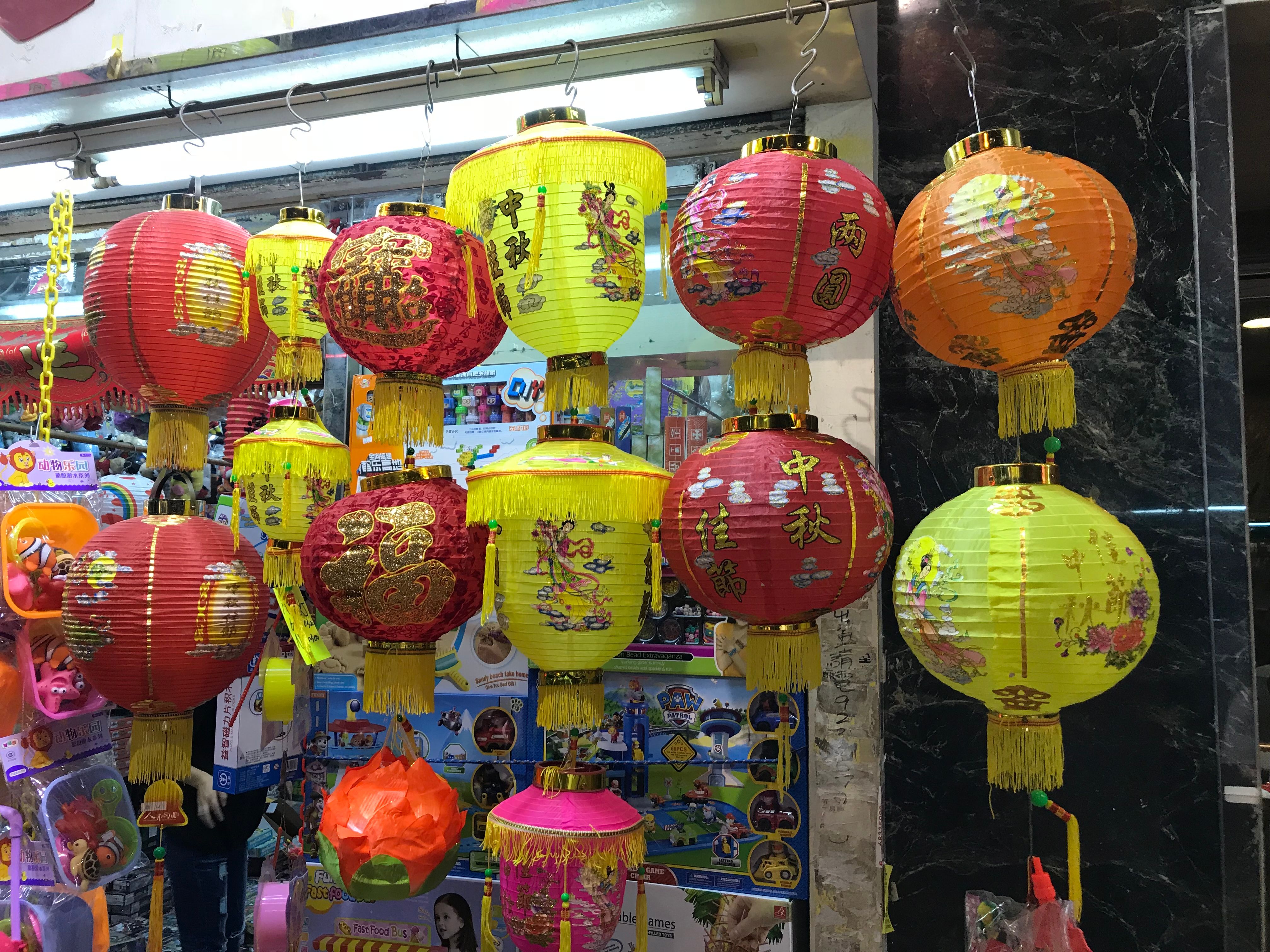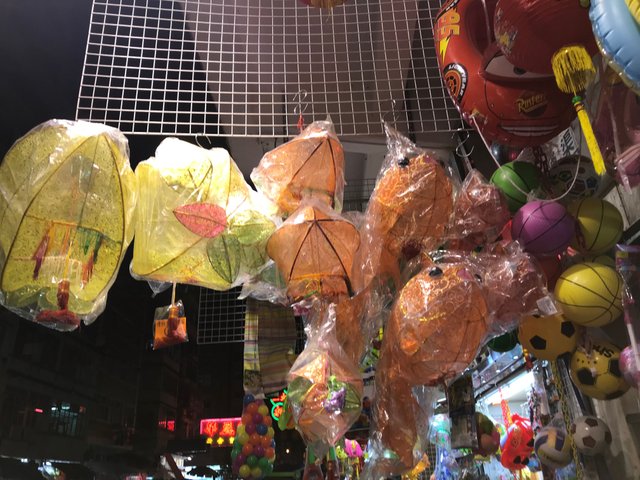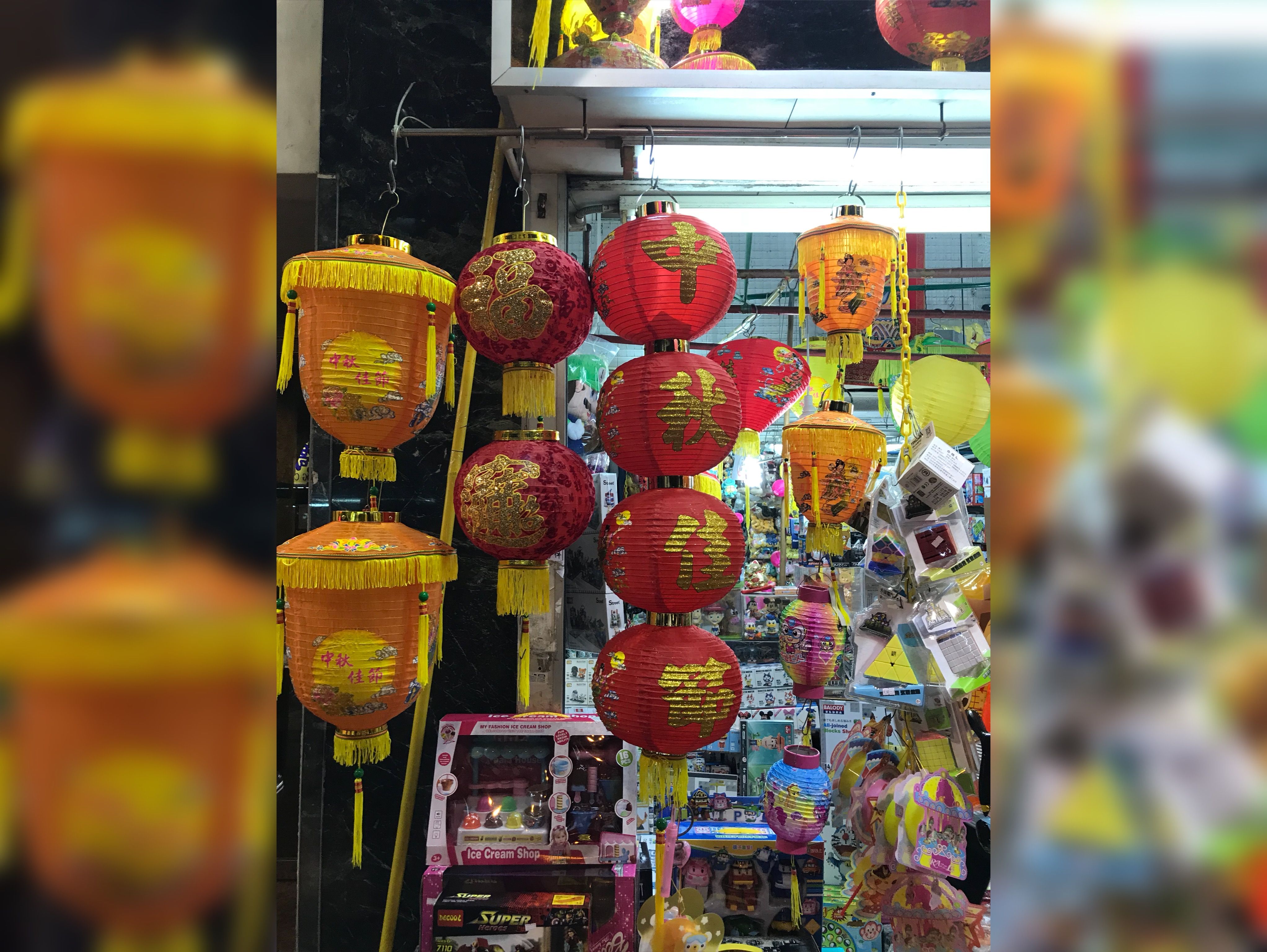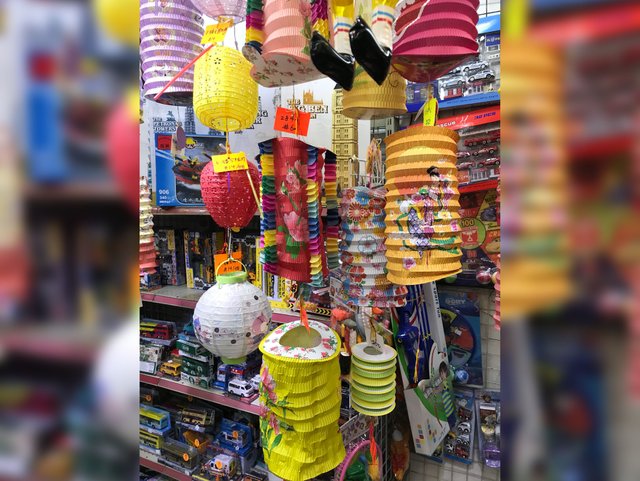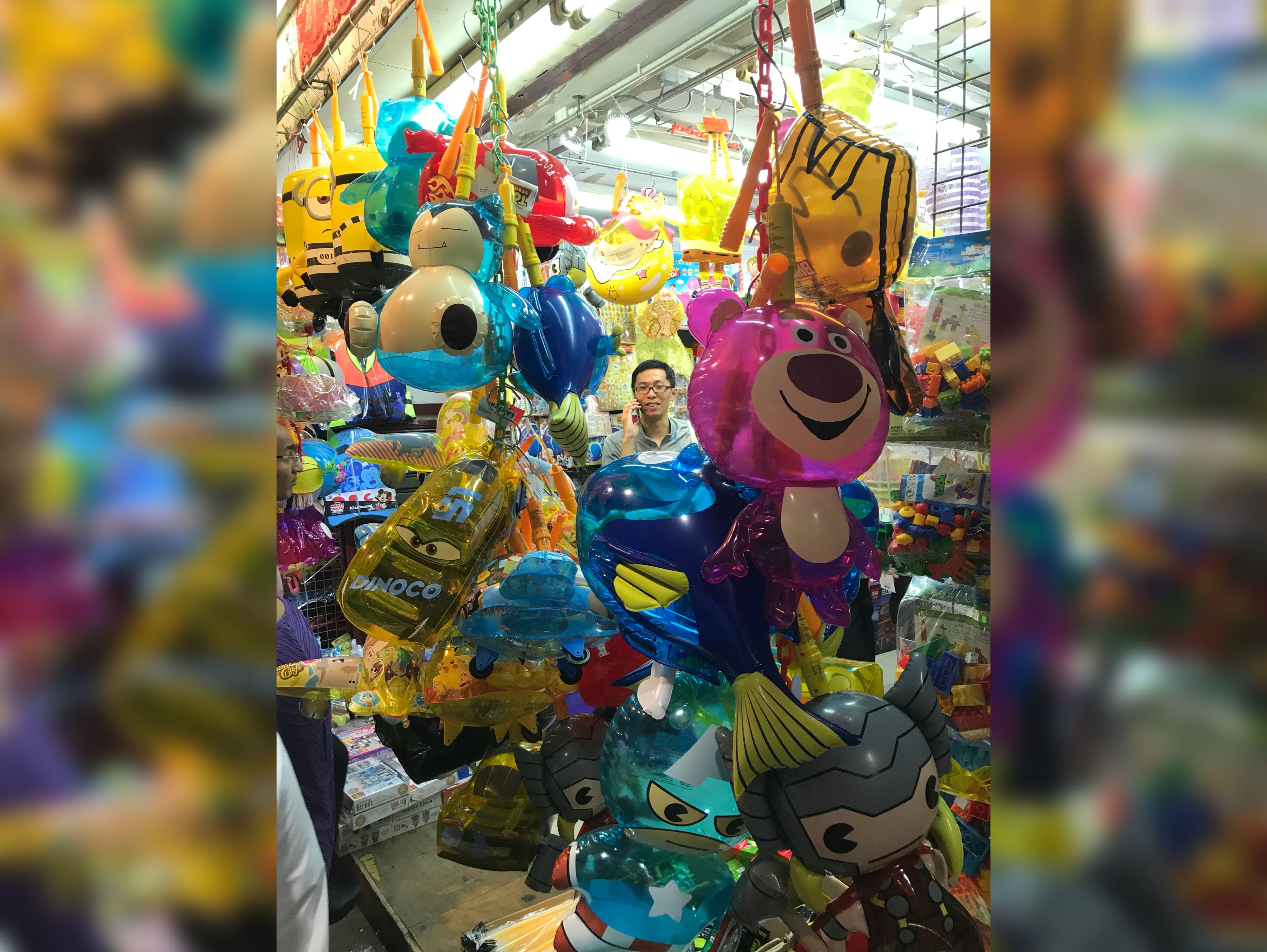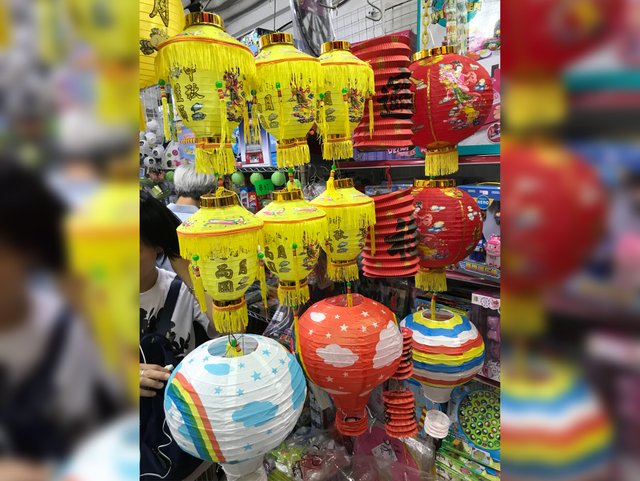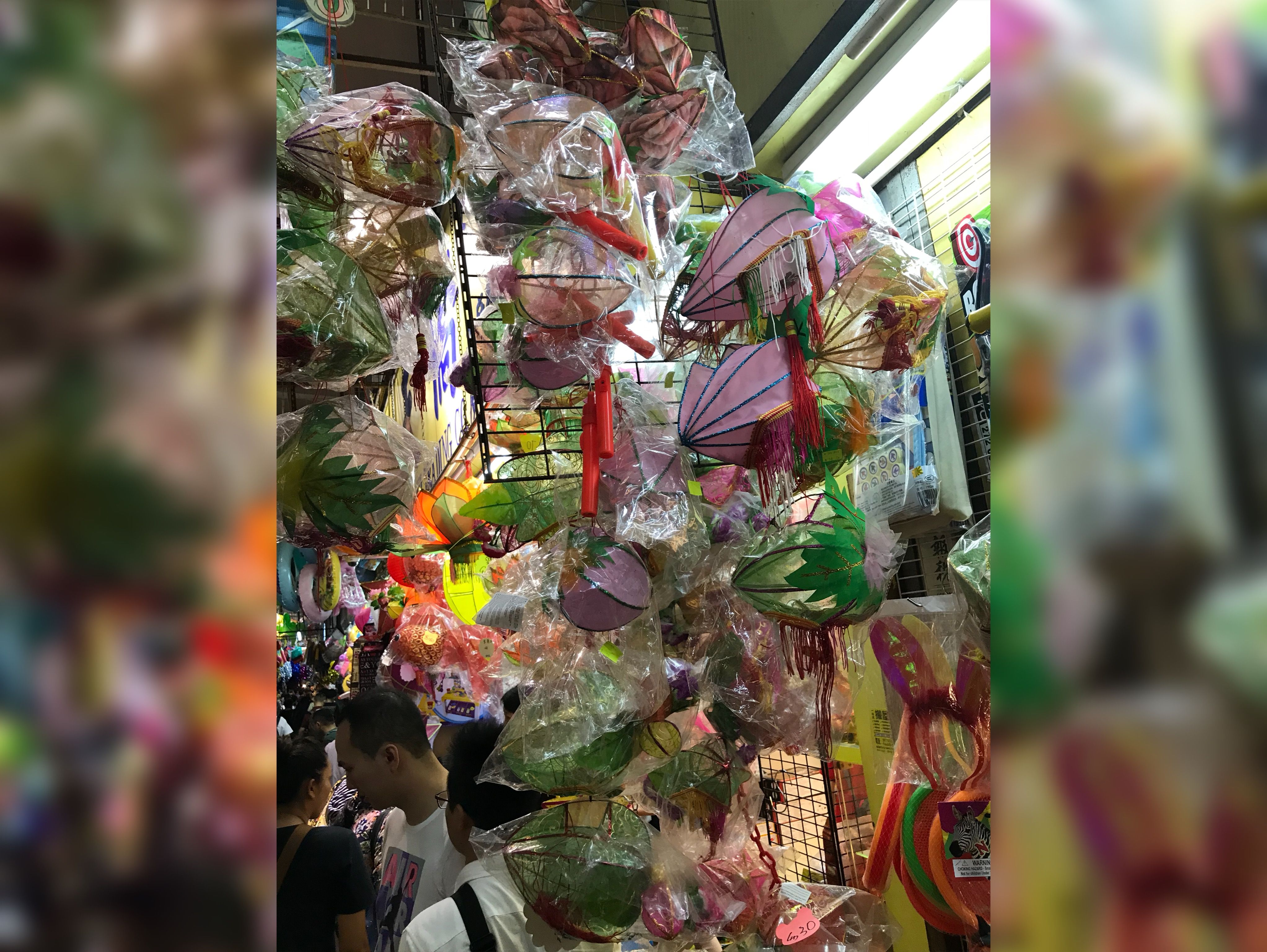 最後在這中秋之日,祝大家一家團聚,佳節快樂!
I wish you a happy and healthy Mid-Autumn Festival.
!steemitworldmap 22.331072 lat 114.163806 long d3scr