第二十六期半程點算 主題@思念的歌曲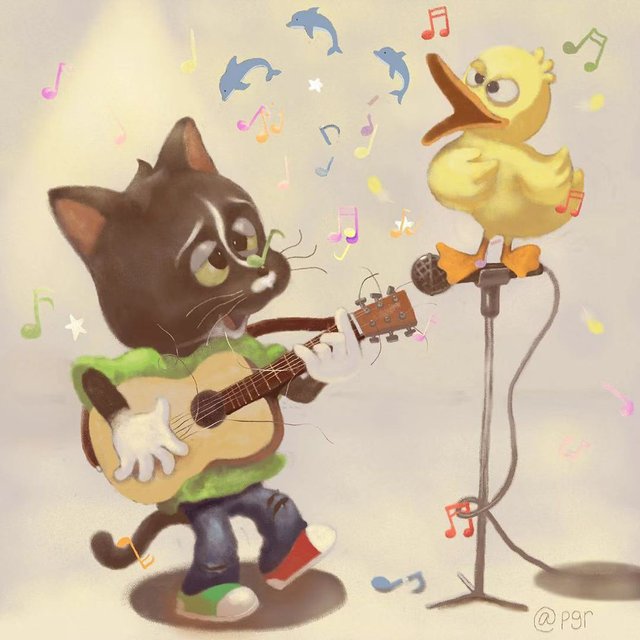 曾经一姐@tvb的好声音风靡CN区,软哥@softmetal曾经形容CN区是夜夜笙歌。
自从好声音停止后,CN区夜夜笙歌的情景不再,所以为了让CN区再次夜夜笙歌,我们成立了一支好声音天团。
好声音天团成员包括:@davidke20 @ericet @kadishakho @tanlikming @windowglass
好声音发掘的不止唱歌能手,也发掘所有的好声音。
如果你会唱歌,来唱歌吧~
如果你有动人的声音,但是不会唱歌,来说唱,讲笑话,讲你的地方话,秀出你的好声音~
如果你不会唱歌,也没有动人的声音,来秀出你的beatbox,钢琴,小提琴,所有能发出声音的东西~
【Voice】is a contest that looking for good voices.Team members include @davidke20 @ericet @kadishakho @tanlikming @windowglass
If you know how to sing, come and sing~ If you have beautiful voice, but don't know how to sing, come here to rap, tell jokes/stories, anything you can show off your good voice. If you neither know how to sing nor have good vocal, show off your beatbox, piano,violin skills, anything that can make sounds(or noise).
---
第 25 期 "好声音" 活主题 —— 思念
壽星們一年一度的生日來臨了,四季裡一年一度的雪花飄也來到了!不等你也不等我的十二個月份也來到了最後的一個月份了!唯有走走又停停一直都停留在自己記憶裡的思念,不管自己用什麼方法都不能夠讓思念離去!
思念讓人感到開心,思念也讓人感到難過。開心的思念,悲哀的思念日子總是要過!既然生活裡拋不開思念,為什麼不讓思念寄予歌曲開聲唱呢?
既然思念不願意離去。那麼,這一期的好聲音也就是第二十六期好聲音的主題;思念的歌曲。大家一起來唱吧!讓自己的思念通過好聲音唱給自己思念的人。
欢迎大家使用视频或者语音唱/说任何关于主题相关的歌曲/故事
如果你能瞎掰,能把和主题扯不到关系的东西扯到一起也算符合参赛资格
标题含有"【好声音】"
使用 #cn-voice 标签
不能抄袭,搬运其他人的作品
时间: 2周(北京时间12月16日23:59截止)
【Voice #24】Theme : Miss You

Please record anything related to the Theme. It can be songs, stories, etc, but it has to be your own voice.
Title includes "【Voice】"
Use #cn-voice tag
No plagiarism
Duration:2 Week(Ends on Beijing Time:16 December,2019 23:59 )
所有参加活动的作品都会获得 @cn-voice点赞,@team-cn,@cnstm,@cn-activity 也会跟赞。 并且所有参与者会分享这篇帖子50%的STEEM/SBD收益。
我们会根据参赛作品,评选出6个奖项。
3个奖项会获得由@team-cn提供的2 NBC新手币,3个奖项将获得@teamcn-shop提供的10个SHOP币。
All the valid participants will get a @cn-voice upvote followed by a trail includes @team-cn, @cnstm,@cn-activity.
And also the liquid rewards of the post will share with all the valid participants.
【Voice】Team Members will select 6 winners.
3 winners will get 2 NBC/each sponsored by @team-cn and 3 lucky winner will be reaceving 10 SHOP sponsored by @teamcn-shop.
---
滴答。滴答。滴答好快的一個星期,在不知不覺中又過去了。自從少了得力助手的相助,對我這個慢一拍的工作經驗又增加了一些的阻力了!😁加油!有難題也要給自己加一加油,
趕快行動加入好聲音的大家庭高歌一曲,分享好聲音。加油!
半程編輯
@kadishakho
---
Posted from my blog with SteemPress : http://cnstm.org/team-cn/2019/12/11/%e7%ac%ac%e4%ba%8c%e5%8d%81%e5%85%ad%e6%9c%9f%e5%8d%8a%e7%a8%8b%e9%bb%9e%e7%ae%97-%e4%b8%bb%e9%a1%8c%e6%80%9d%e5%bf%b5%e7%9a%84%e6%ad%8c%e6%9b%b2/
---