Ganoderma lucidum 仙草灵芝
Ganoderma lucidum is a medicinal fungus.Since ancient times, Ganoderma lucidum is known as the immortal grass, ancient legend it can be longevity, Make the dead come back to life.It has been a tonic for more than two thousand years of history, the modern medical community found that: Ganoderma on heart disease, cerebrovascular disease, liver and lung disease, kidney disease have a significant effect, improve human immunity and anti-cancer effect, and Anti-aging, detoxification, anti-bacterial and other functions.
Usually we are only from the pharmacy to see Ganoderma lucidum,This time is very lucky, in the mountain on the way to meet the people in the wild picking Ganoderma lucidum, but also personally watched the wild Ganoderma lucidum.Their work is very dangerous, very difficult, which also understand why the expensive price of Ganoderma lucidum.
Take a look at I took some photo.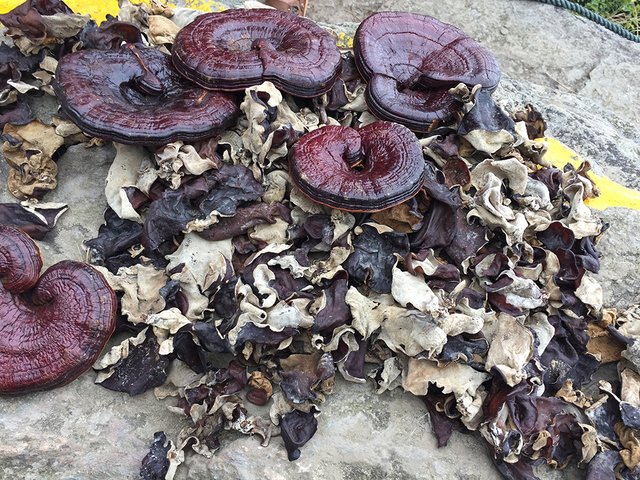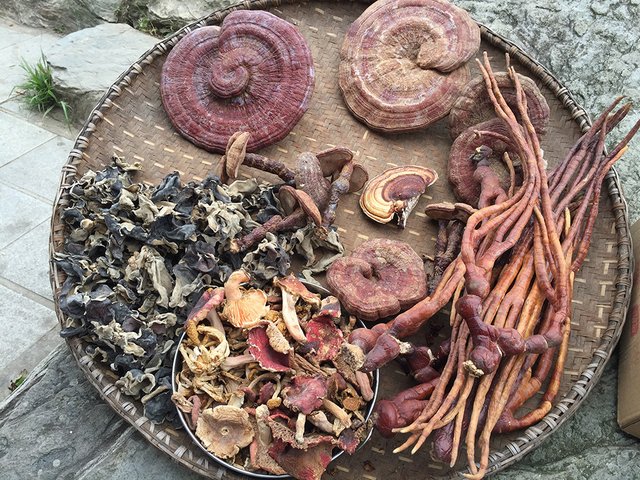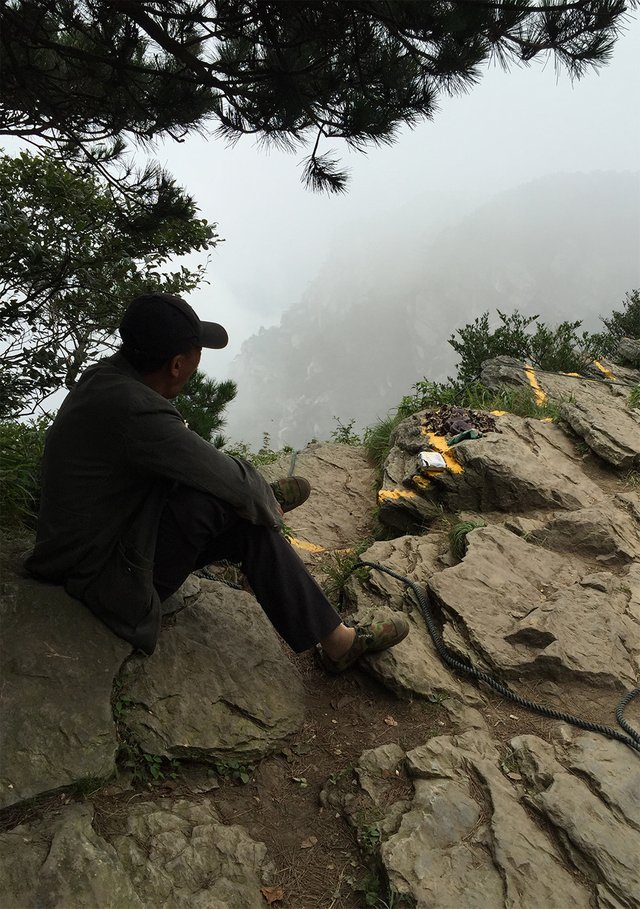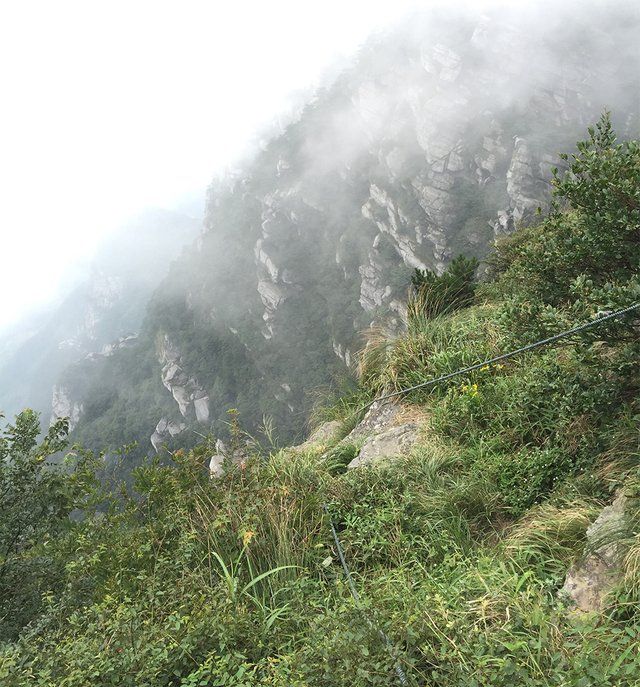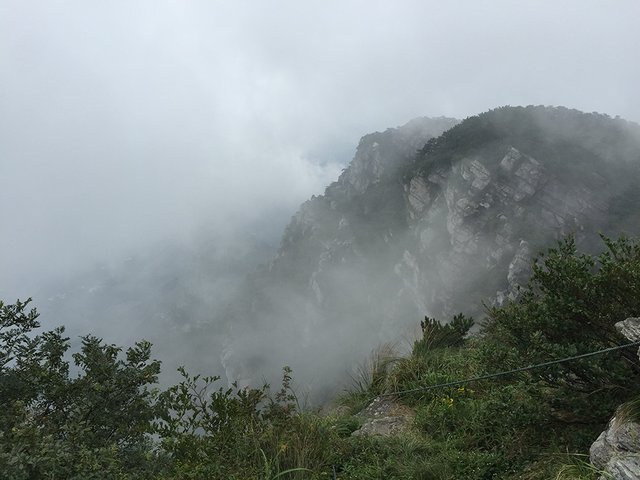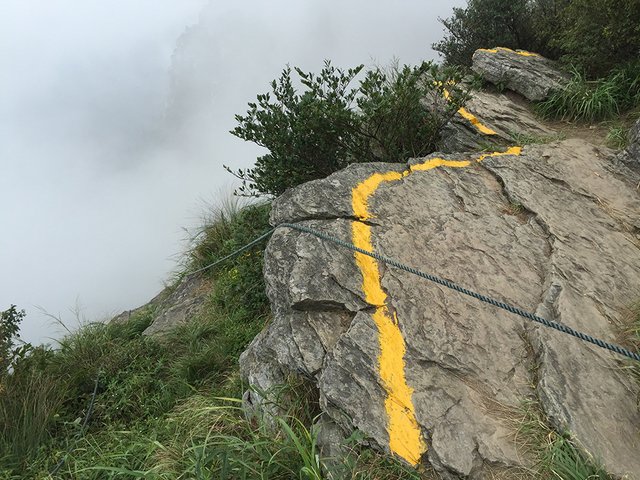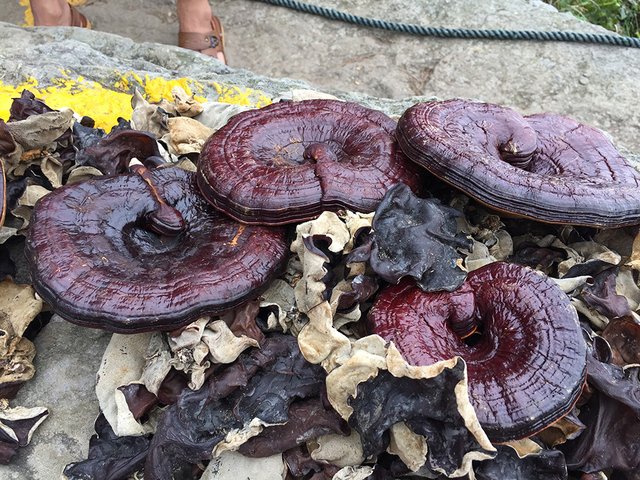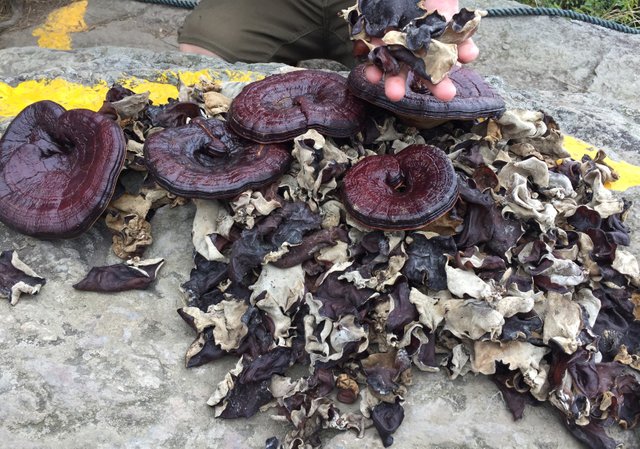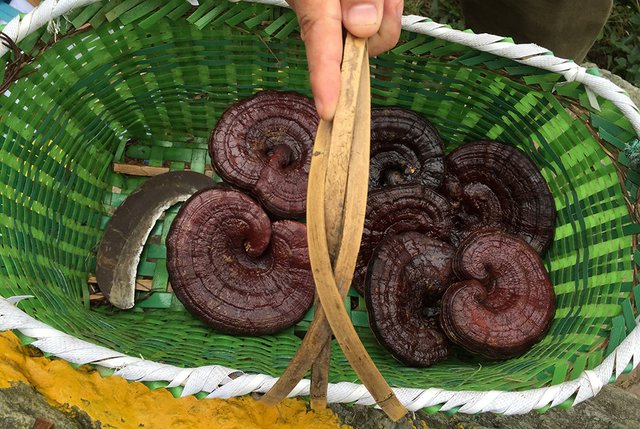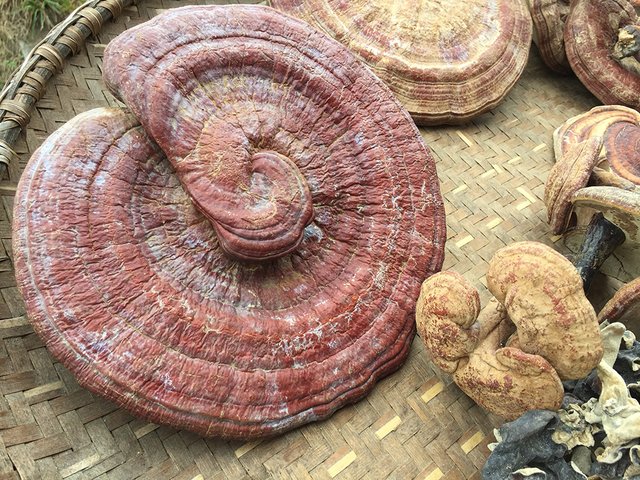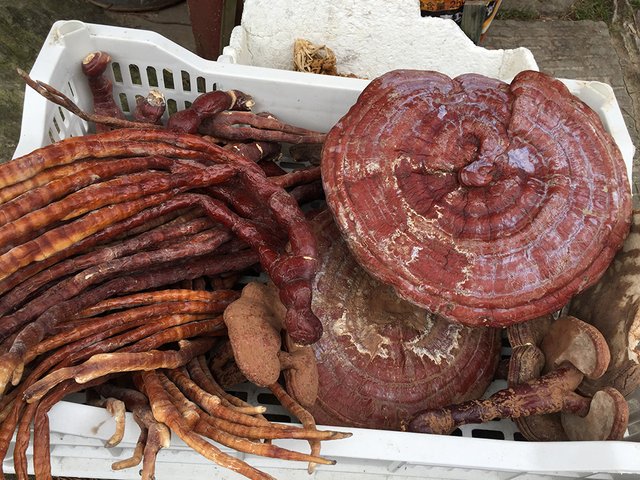 Hope you like! Have a nice day!
灵芝是一种药用真菌。自古以来灵芝被称为仙草,古代传说它可以令人长生不老,起死回生。它作为滋补品已有两千多年的历史,现代医学界经研究发现:灵芝对心脏病、脑血管病、肝肺病、肾脏病等有显著疗效,有提高人体免疫力和抗癌作用,兼有抗衰老、解毒、抗菌等功能。
平时我们都是从中药房看到加工好的灵芝,这次很幸运在登山中途中碰到了在野外采灵芝的人,还亲眼目暏了野生灵芝的真容。他们的工作很危险,非常的不容易,这也就明白了灵芝为何价格不菲的原因。