Here are some snapshots of my life in travel, sustainable living, and yoga. Have a great day!
这几张是有关我旅游,有机耕作和练习瑜伽的照片。祝你们有愉快的一天!
---
---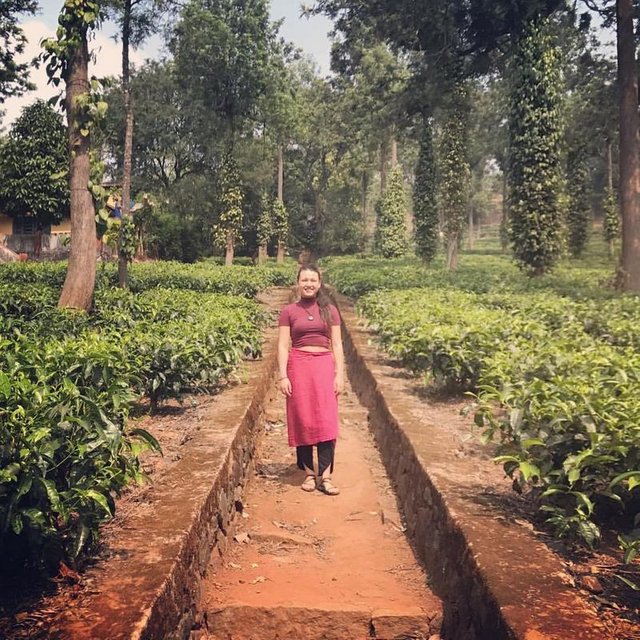 Taken in Kumily, India
This was taken at the Connemara Tea Factory, which is a 77-year-old working tea factory. The factory's tour guide was so excited when he found out that I was Chinese. He shared stories of how tea was brought from China to India because China closed its trade with the British (who were addicted to black tea), and so the British sent a spy into a Chinese tea factory to learn the process and then exported the process to the hills of India.
这是在康尼马拉茶厂(Connemara Tea Factory)拍摄的,这家茶厂有77年历史。当他发现我是中国人时,工厂的导游非常兴奋。他分享茶是如何从中国到印度的,因为中国终止了与英国的贸易(英国人沉迷于红茶),所以英国派遣间谍进入中国茶工厂学习,然后传授制作过程到印度的山上。
---
---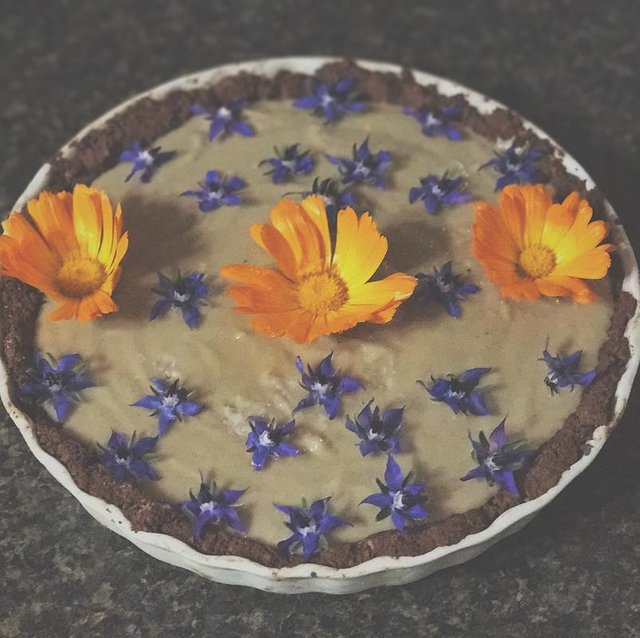 Taken in the Bay Area
Here's a raw vegan vanilla honey lavender cheesecake with a chocolate coconut almond crust, topped with borage and calendula flowers.
这是一种生机纯素香草蜂蜜薰衣草芝士蛋糕,配上巧克力椰子杏仁皮,配上琉璃苣和金盏花。
---
---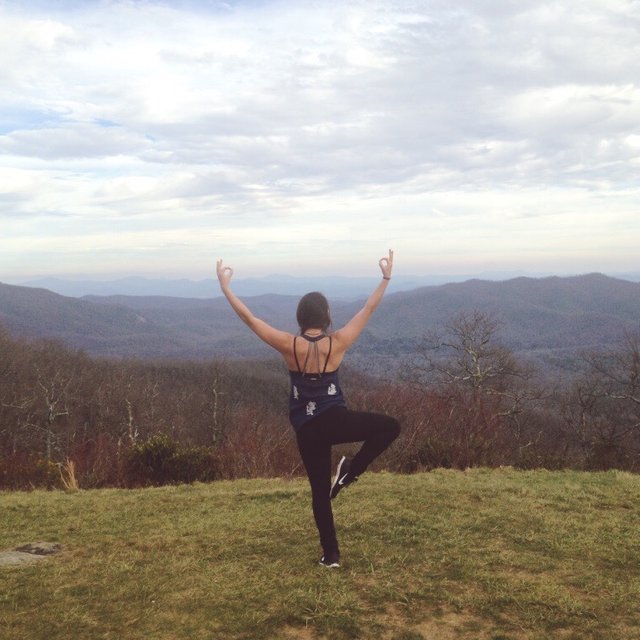 Taken in Asheville, North Carolina
"Healthy plants and trees yield abundant flowers and fruits. Similarly, from a healthy person, smiles and happiness shine forth like the rays of the sun." - B. K. S. Iyengar
I often look to my yoga practice as a way of understanding my current state of being. Am I at ease with my poses, in control of my breath, and quiet in my mind? Am I yielding abundant flowers and fruits? Or am I short of breath, tense in my body, and chaotic in my mind? Am I a tree that is just in survival mode, lacking in vital nutrition? If so, then I know that my own tree being is not healthy. Maybe I need to move closer to a water source or find some better soil to root into. Thankfully, I have the ability to move and find the grove of trees, the perfect amount of sunlight, and the companion plants that will allow me to root deep and grow an abundance of fruit.
"健康的植物和树木会生产很多花朵和果实。同样,从一个健康的人身上,微笑和幸福就像阳光一样闪闪发光。—B. K. S. Iyengar
我经常把瑜伽练习作为一种理解我目前状态的方式。我的姿势是否放松,控制着我的呼吸,在我的脑海里保持安静?我是否只是一棵仅仅处于生存模式的树,缺乏重要的营养吗?如果是这样,那么我知道我自己的树是不健康的。也许我需要靠近水源或者找到更好的土壤。值得庆幸的是,我有移动能力和发现树林,恰到好处的阳光,以及能让我深深扎根并种植大量果实的植物。
---
---