安好各位! 在韩国话的意思是Anyeong. "Anyeonghasaeyo" 可以代表着很多的意思如"你好", "早安","祝你身体康健"。那么今天呢, 带大家到韩国最出名的逛街也能找到小吃的明洞街。我先来个简单的介绍一下明洞。
韩国代表性的集吃喝娱乐于一体的商业街区,聚集了乐天百货、新世界百货等多家韩国知名的大型百货公司,还有各种风味的餐馆及娱乐场所,同时银行和证券公司也云集于此,可以说明洞是游客必到的首要景点。
Hi guys, let me greet with you all with Korean Language : "Anyeonghasaeyo", means Hello, Hi, How are you, Good morning and also even Good afternoon and good night too. Well, today om gonna bring you all to eats some snacks that located at South Korea's MyeongDong Street. Let me have a simple small intro of MyeongDong Street first.
MyeongDong Street is a shopping area packed with international fashion brands, luxury department stores and homegrown cosmetics shops. Casual eateries offer Korean dumplings and ginseng chicken soup, while street vendors sell Japanese and Thai snacks.
一般来说,明洞最热闹的大街是指从地铁4号线明洞站到乙支路、乐天百货店总店之间约1公里长的街道。街道两边有各种各样的贩卖小商品、美食的小摊贩及品牌专卖店,在此可买到引导潮流的各种服装、鞋帽、饰物及化妆品等,价格要比国内便宜很多。店里的售货员很多都是中国人,沟通基本无障碍。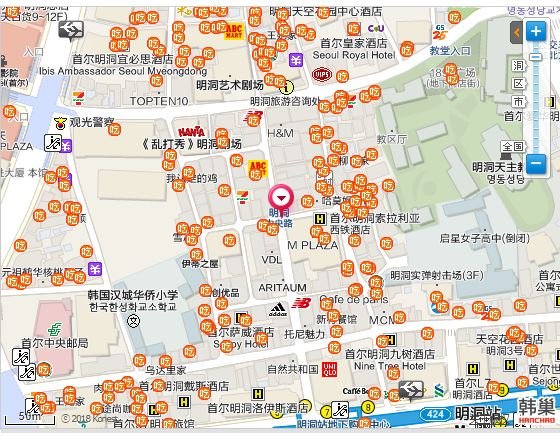 原图 : https://www.hanchao.com/contents/area_detail.html?id=1
走吧,我们去吃吃 Let's go eats!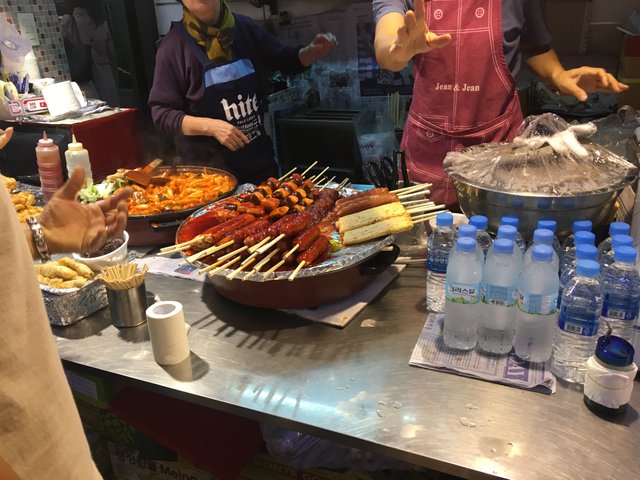 在阿姨那向有炒年糕,在叔叔这里有串串烤肉。在进入冬天的时候,最好来个热腾腾的汤来温暖自己。
At left side aunty there we have most popular dish name Tteokbokki, while at uncle side we have the BBQ Grilled meat. For this coming Winter season soon, its good to hava a hot soup into our body to get warmth.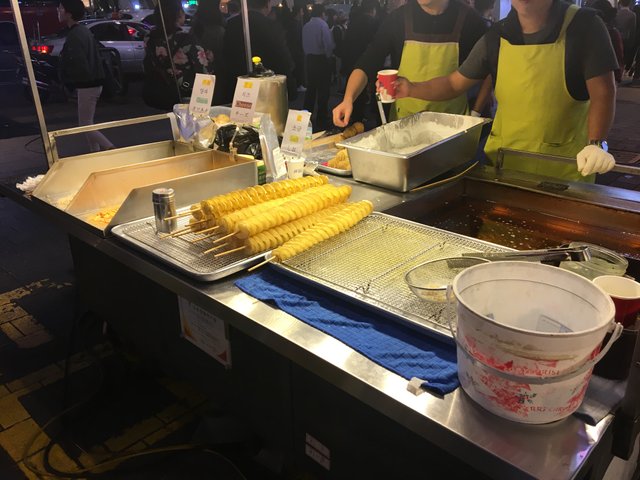 炸薯卷,配料有起司,辣椒,盐,还有个忘记了什么称呼。
Fried Potato with sauce of Cheese, chili, salt, and 1 more name which i forgotten.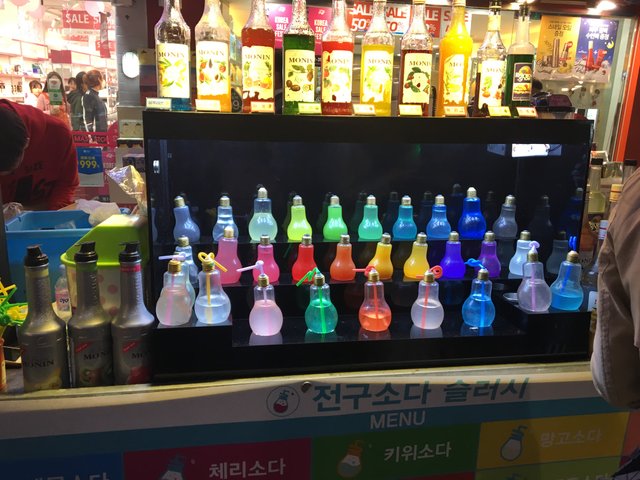 五颜六色的饮料在灯泡包装
Colorful drink in light bulb package.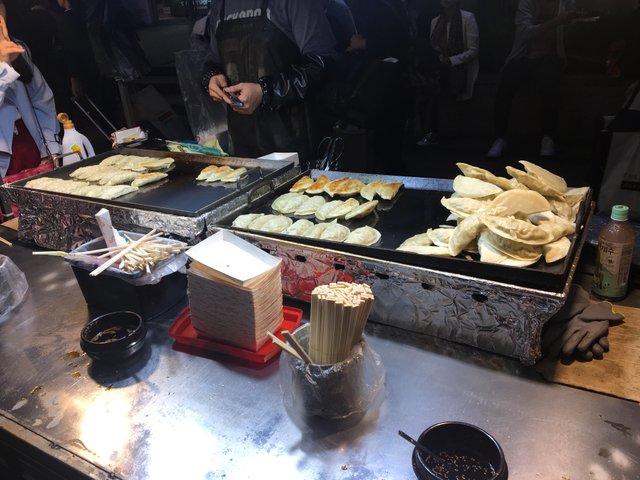 韩式锅贴,和马来西亚的味道有点不一样,因为你在国外吃!哈哈
Korean's style fried dumpling which is much more different taste as you are eating at Korea!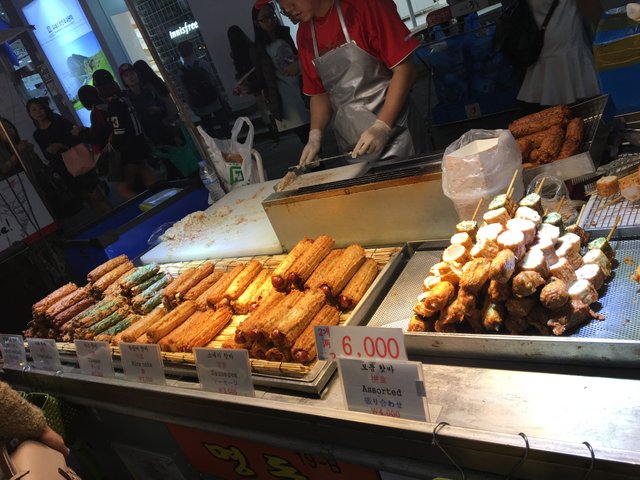 这个就是。。。额 。。怎么说呢? 烤串? 不对,反正能吃进肚子里。
I'm sorry, im not very sure what is this food call as, but as long as it can feed to our tummy is enough.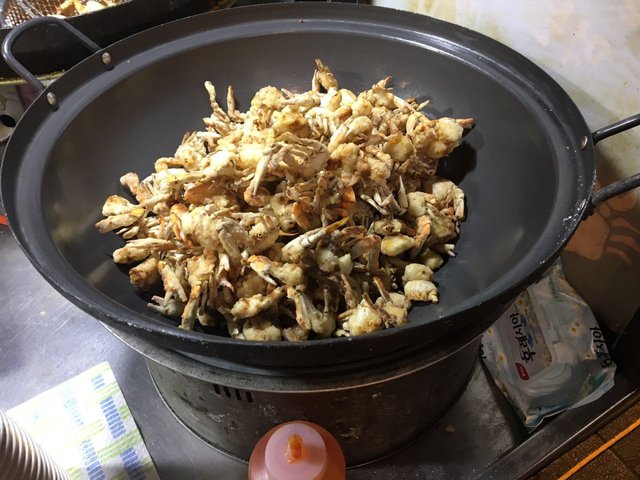 炸软蟹
Fried Soft Crab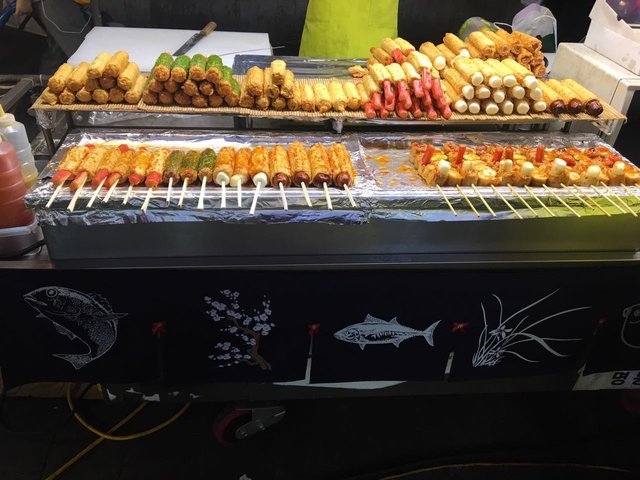 各式各样的腐竹卷
Types of fried Fu Zuk Roll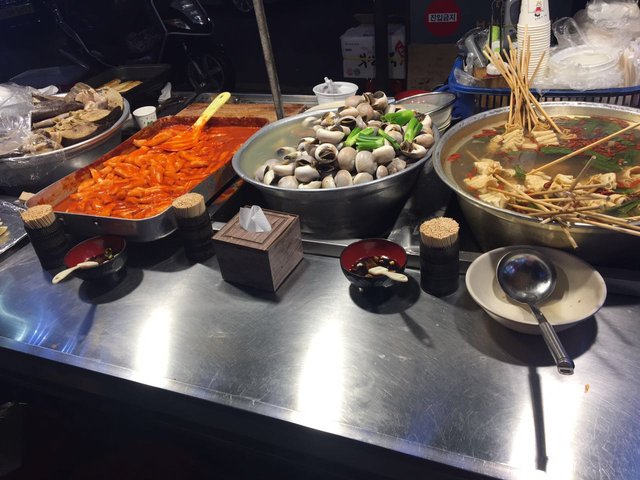 韩国著名的炒年糕。隔壁是鱼片
Korean's most popular Tteokpokki and beside is the slice fish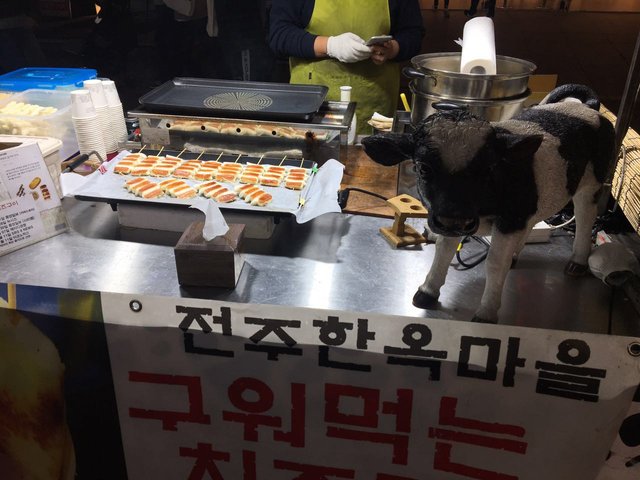 烤牛奶
Grill Milk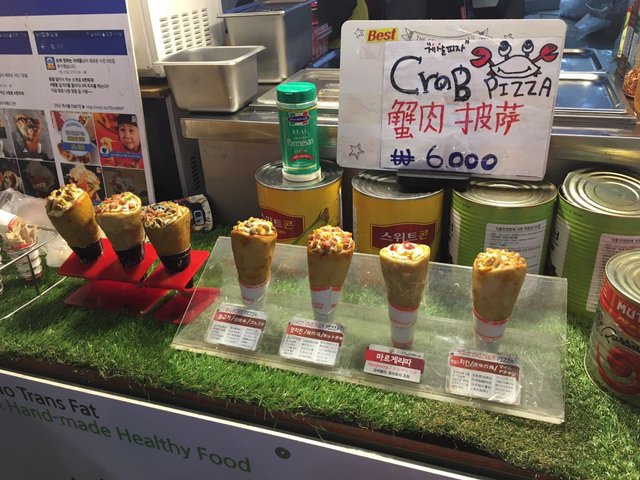 蟹肉披萨
Crab meat pizza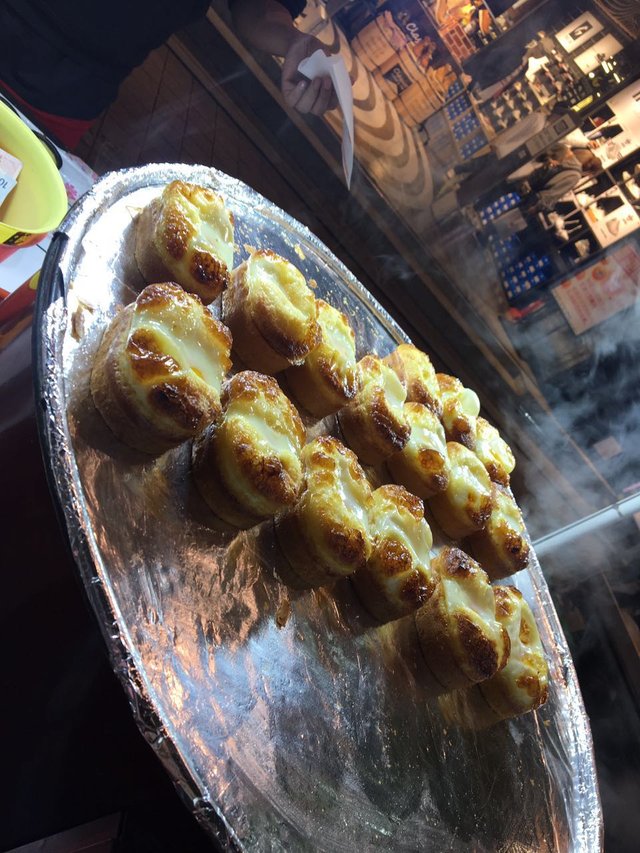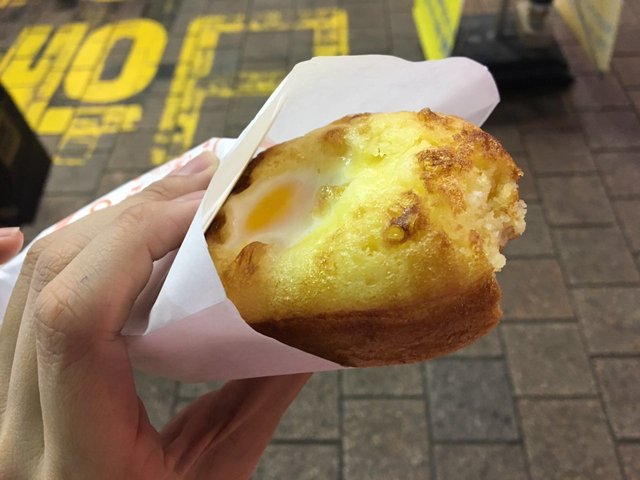 起司烤鸡蛋
Cheese Egg Bun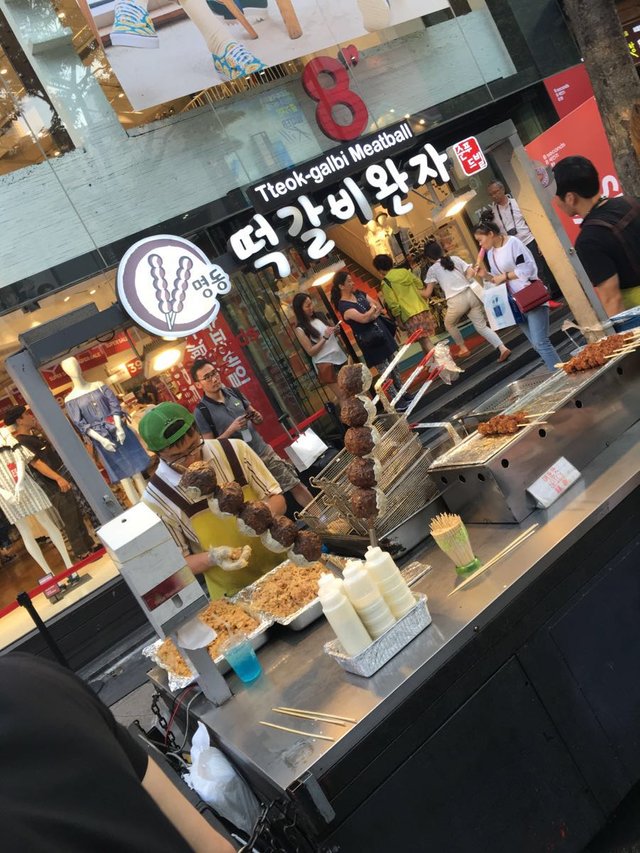 牛肉串
Beef Meat Ball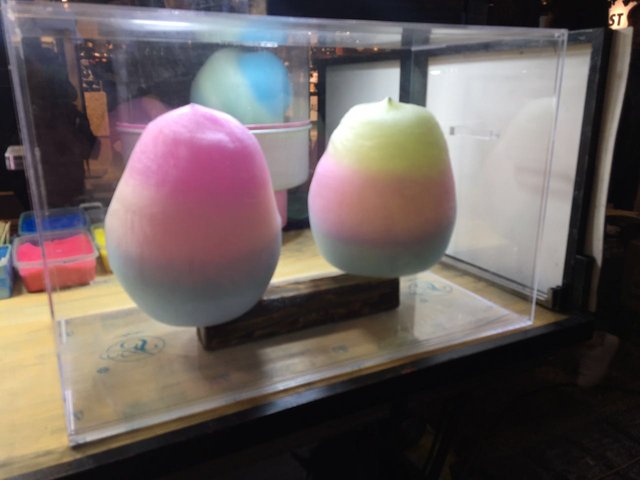 小朋友的最爱 -彩色 棉花糖
Kids lover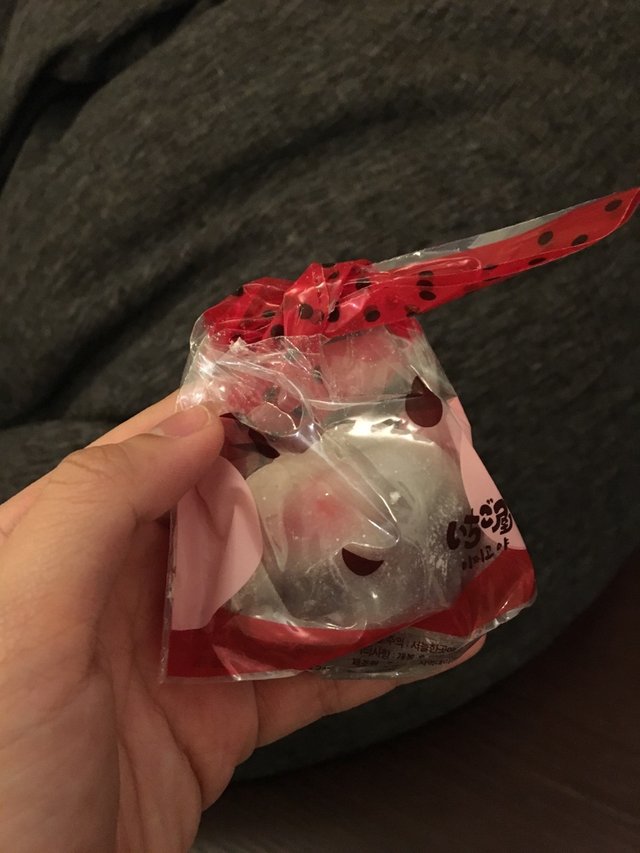 韩国草莓巧克力Mochi
Korea Strawberry Chocolate Mochi.. Its huge strawberry and sweet inside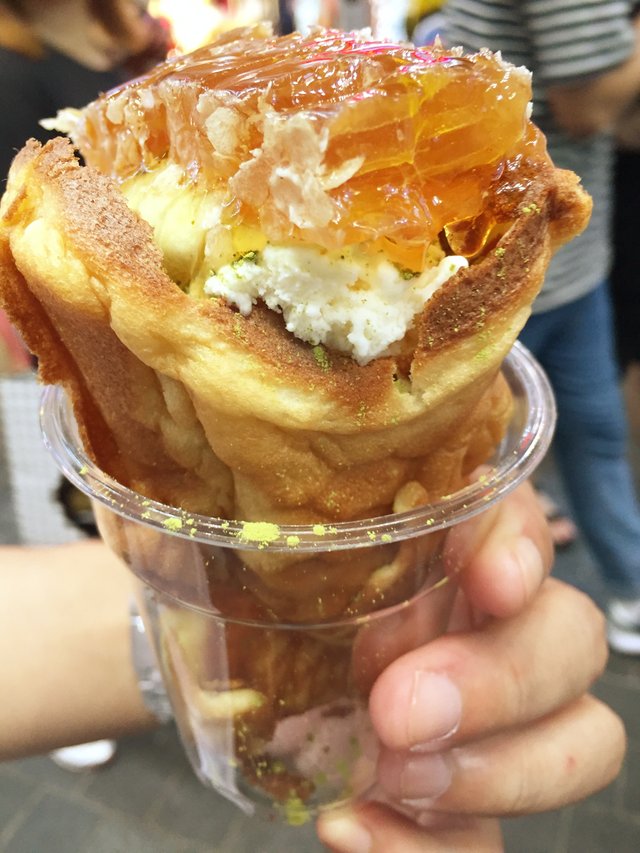 Honeycomb Waffles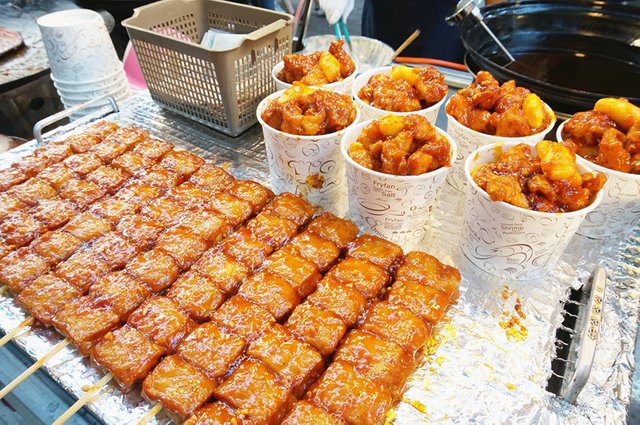 也是肉串啊
Grill meatball
在这里可以从街头吃到街尾都是边走边吃 。下一次再介绍其他!
From MyeongDong Street here, from starting street till end of the street we can eat as much as you can and you also can shopping too! Next time intro other place for you all.