steemit_cn新手村村歌-原创歌曲《动起来》,为咋们村加油!【数好声音】Steemit_cn novice village song - original song "move up" for our village!
Hello, steemit's friends:
哈喽,steemit的朋友们:
Today we steemit_cn Xinshoucun had done a major event. We bragged about writing the first village song to Xinshoucun. Then I agreed very readily. At night, I naturally wrote this song to the village head. Still think I'm too fast! ! I think it's okay!
今天我们steemit_cn新手村干了一件大事,我们吹牛说要给新手村写首村歌,然后我就很爽快的答应了,达到了晚上,我顺理成章的把这首歌给创作了出来,村长还觉得我太快了呢!!我觉得还好还好!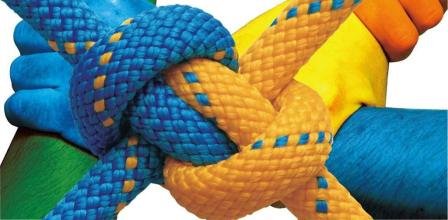 Steemit_cn Xinshoucun is a very harmonious and united village where I have met many, many interesting little partners. In fact, it is really necessary to write a village song for Xinshoucun. The village song completed today is called "Move up". The song's song and song are very positive, especially the melody, much like the theme song of the World Cup. Just these days are the World Cup, the Brazilian team has won, the Chinese team has won, the Argentine team has won, and Russia has won. . . . . Let's listen to our village song in Xinshoucun together! !
steemit_cn新手村是一个很和谐,并且十分团结的村子,在这里我认识了很多很多有趣的小伙伴。其实真的很有必要为新手村写一首村歌了,今天完成的村歌叫做《动起来》,这首歌的词曲都显得非常的积极向上,特别是旋律,很像世界杯的主题曲。正好这几天是世界杯,巴西队胜利,中国队胜利,阿根廷队胜利,俄罗斯队胜利。。。。。让我们一起来听我们新手村的村歌吧!!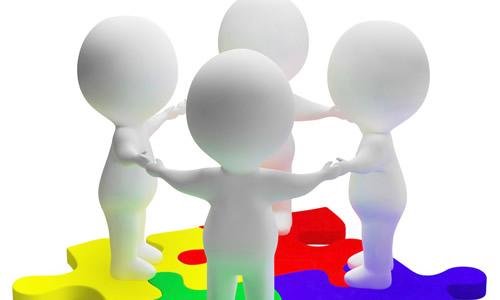 动起来 我们一起摇摆
动起来 这是我们的时代
Rap:Yo steemit_cn新手村
相互相助 的信赖
这是我们的时代
精彩世界在打开
我们 有个未来
无需在徘徊
开始 都很精彩
难免在等待
平凡 都不平凡
这是我们的尘埃
澎湃 万阵豪迈
我们都有爱
oh~~~ oh~~ 我们一起来
oh~~ oh~~ 新手村的时代
oh~~ oh~~ 你我存在
oh~~ oh~~ 左右摇摆
Rap:come 我要你和我一起来
因为这是我们的时代
精彩未来随时的存在
只要你和我一起打开
我们 有个未来
无需在徘徊
开始 都很精彩
难免在等待
平凡 都不平凡
这是我们的尘埃
澎湃 万阵豪迈
我们都有爱
我们 有个未来
无需在徘徊
开始 都很精彩
难免在等待
平凡 都不平凡
这是我们的尘埃
澎湃 万阵豪迈
我们都有爱
oh~~~ oh~~ 我们一起来
oh~~ oh~~ 新手村的时代
oh~~ oh~~ 你我存在
oh~~ oh~~ 左右摇摆
The above is the village song that I wrote for Xinshoucun. I hope you will like this song "Moving Up" and you will follow me! Let's move with Xinshoucun, Go!
以上呢,是我为我们新手村写的村歌,希望你会喜欢这首《动起来》,你也跟着我动起来吧!跟着新手村动起来吧,Go!
I am @abcallen. I hope you will like my song. If you like it, please give me praise, support me, encourage me, and please follow me. Thank you for listening!
Please pay attention to me @abcallen Thank you for your great support to @abcallen
我是@abcallen,希望你会喜欢我的歌,喜欢的话请为我点赞,支持我,鼓励我,也请继续追随我,谢谢你的收听!