Hi to all Steemmonsters players,
There's a good news for everyone - a brand new tournament is about to begin tomorrow - For more details, please check the below information:
@travelgirl and I decided to host the very first new year "Bronze league Steem Monster Tournament" tomorrow night at 11pm Sydney time for the Australian players | 8pm in Malaysia, Hong Kong, China, and many more Asian cities (GMT +11 )
The registration is FOC (Free of Charge) and the League we are having at is Bronze - Single Elimination
The tournament link: https://challonge.com/wiltravel1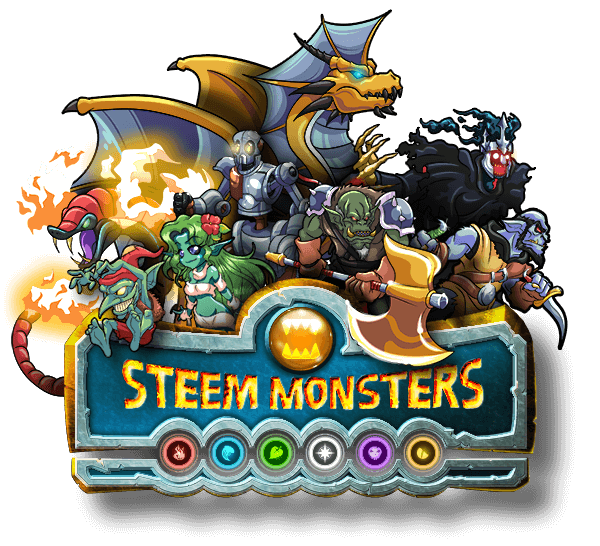 Prizes (total of 20SBD + Gold cards):
1st Place: 10 SBD
2nd Place: 5 SBD
3rd Place: 3 SBD
4th Place: 2 SBD
Gold cards: TBA
Some of the very important steps to be performed, before you join the tournament:
Please ensure you use your Steem Monsters "Real username" to play and if you are like me, where the username has been taken, use an underscore behind your name which is also accepted and we will know (eg: wilhb81_)
@travelgirl and I will be around our Telegram group during the tournament so feel free to join us here if you have any questions as we prefer you to be there when the tournament commences. - https://t.me/steemmonstersofficialgroup
Check in commences 30 minutes before the game starts so this will ensure we can all start on time. This will also ensure that all players are there when tournament starts. (If you fail to check in after the tournament has started - your name will be removed from the participants list. Any objection is ignored and overruled. PS: Don't hate or curse us, because we don't remove you from the list if you don't check in, the system does it)
Rules to remember:
Please wait for our instructions to start each round (in particular round 1, 2 & 3)
The top player of the assigned match always initiate the battle
Wait the full 9 minutes to declare yourself as winner if your opponent doesn't turn up for whatever reason after they checked in
Depending on the size of the tournament, round 1 and 2 can take a bit longer so please be patient with the whole process
Please be a good sport and put in the correct results as we are all here to have some fun
Special thanks to @SteemMonsters for the prize money & @contestkings for the gold cards and we hope to see you all there!!
---
各位亲爱的Steemmonsters玩家好,
在这里给大家捎来一个好消息 - 一场全新的锦标赛即将开始 - 有关详细信息,请查看以下条规:
@travelgirl和我将在明晚悉尼时间晚上11点为澳大利亚玩家|马来西亚、中国、香港、台湾以及更多亚洲国家则是晚上8点(GMT +11)举办"新年Steem Monster铜级别锦标赛"。
完全免费注册,我们所在的联赛是铜级别 - 单人淘汰赛
锦标赛链接:https://challonge.com/wiltravel1
奖金合共(20SBD +金卡):
第一名:10 SBD
第二名:5 SBD
第三名:3 SBD
第四名:2 SBD
金卡:再做定夺
请确保您使用你的Steemit用户名参赛。倘若你的Steem Monsters用户名已经被录用了,请在你的用户名后面的下方放个横线,(例如wilhb81_)这可让我们快速分辨出你们。
@travelgirl与我将在比赛期间,一直会在电报群(Telegram)。如果你有任何问题,请随时加入我们的群组因为我们希望你在比赛开始前能够出现在现场。 - https://t.me/steemmonstersofficialgroup
在比赛开始前30分钟开始办理登入手续,这样我们就可以准时开始。这也将确保比赛开始时所有玩家都在场。(如果您在锦标赛开始后未能办理登入手续 - 您的姓名将从参赛者名单中删除。任何异议都会被忽略并被驳回。PS:请不要憎恨或咒骂我们,因为我们不会将您从名单中删除,但是系统会自动这样做)
需求获胜规则:
请等待我们的指示才开始每一轮的比赛(特别是第1,2和3轮)
上方的玩家必须先发动挑战
如果对方还没有出现,必需要等慢9分钟才宣布自己是赢家
根据的比赛规模,第一和第二轮要比较长时间,请你们耐心等我们的指示
请拥有良好的体育精神,把正确的赛果填入比赛框内(友谊第一,比赛第二)
感谢@Steemmonsters赞助奖金和@contestkings送出金卡~

---
Posted from my blog with SteemPress : http://wilhb81.vornix.blog/2019/01/02/steem-monsters-new-year-2019-bronze-league-tournamentsteem-monsters-2019%e6%96%b0%e5%b9%b4%e9%9d%92%e9%93%9c%e8%81%94%e7%9b%9f%e9%94%a6%e6%a0%87%e8%b5%9b/
---