Running the 4-minute mile, winning the world cup, sailing around the world. All of these amount to some of the greatest sporting achievements of all time, but do they even come close to the sheer feat of endurance an mental strength as that shown by climber, Alex Honnold?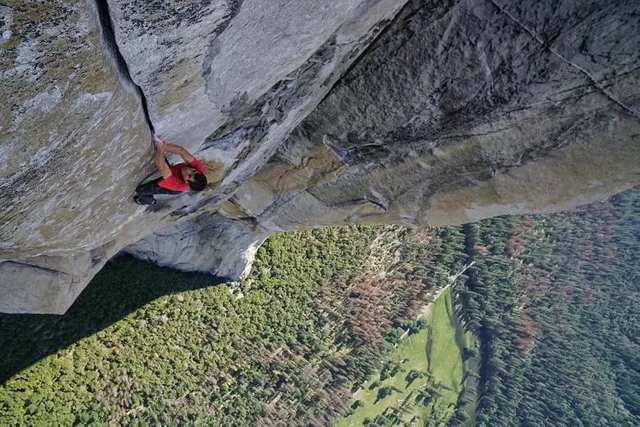 You might not have even heard of this diminutive American, but if you know anything about the climbing world, you will no doubt agree with me that in climbing the face of El Capitan in Yosemite National Park without any ropes, this 33-year old from California has climbed his way into sporting history.
It is very rare to find a sporting achievement that has not been repeated to some degree, a world record that hasn't been broken or is likely never to be broken again but Alex may well be the only person to ever perform such a feat on such a grand scale.
El Capitan is an approximately 3000 ft wall of solid granite and a climbers dream. Not because it's an easy climb. On the contrary; parts of it are like climbing glass with only the tiniest holds for fingers and feet. The average roped climber would probably spend days on many of the routes up El-Cap, spending nights suspended in tents hanging off the face.
Alex climbed in under 4 hours.
While being filmed
With no safety equipment.
Just a single mistake away from falling to his death every single second.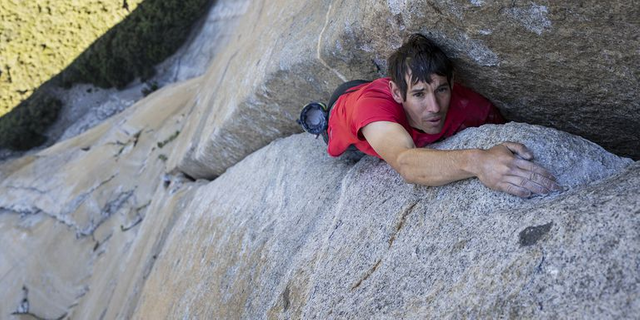 The climb has been documented in the Oscar-winning film, Free Solo which I managed to see yesterday and I was literally blown away. Even though I knew that he had completed the climb successfully, the last 20 minutes or so of the film where you actually see him on the wall were some of the most petrifying moments in film history. It cannot be overstated how dangerous this is, at some points, he is crimping onto holds just mm in size at hundreds of feet above the ground with just the very end of one or two fingertips.
It takes a certain kind of person to be able to do this kind of thing. Some might say that he has to be on the autistic spectrum and the film reveals that the parts of his brain that respond to that kind of danger are pretty inactive. You get a remarkable insight into his attitude with regards to his family and loved ones and the fact that he would rather die climbing that stop because he thinks people would be upset with him killing himself.
Seeing his close climbing friends such as Tommy Caldwell (who recently released a film of his own based on climbing a route on El-Cap - The Dawn Wall ) struggling to come to terms with what he is doing, really brings home how remarkable this is. You can only really understand how close to the edge Alex is if you have climbed yourself. Personally i can only manage very simple routes with pretty large holds and even un-roped on a 4 m bouldering wall scares the bejeezus out of me.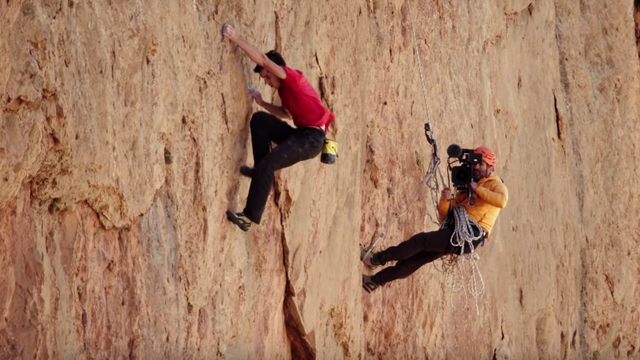 Sat at home watching, you cannot help but feel uncomfortable with the whole thing, which makes you wonder how the filmmakers such as the remarkable Jimmy Chin can manage to keep a camera on him, knowing that at any moment they may see their great friend just fall to his death. I'm pretty sure that the least nervous person involved in this film was Alex himself. He is some kind of machine.
The film is a deserving Oscar winner and I would recommend seeing it to anyone. Even if you aren't interested in climbing, it's a remarkable insight into the mind of one of the most incredible human beings on earth.
Take a look at the trailer below. It's also worth watching Alex' TED talk on how he managed to do this