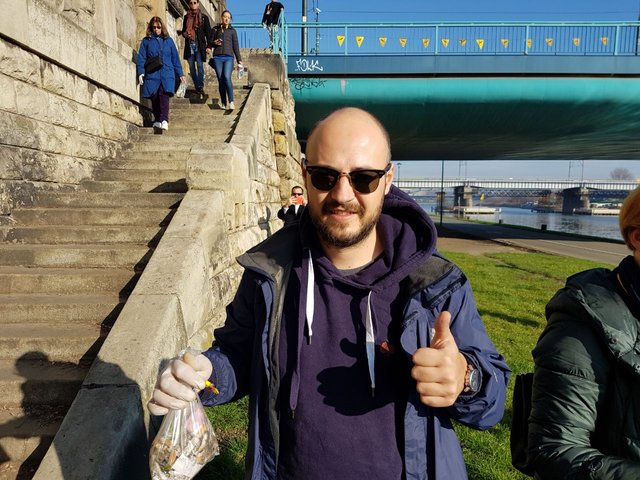 Today on Sunday November 11th, the last day of the @SteemFest, we had to wake up early to attend the @cleanplanet city walk. We were out all night with @detlev to celebrate #BeerSaturday before, so we didn't get much sleep. It was difficult to stand up, but the trash awareness action was really important for @lizanomadsoul and me.
---
Heute am Sonntag, den 11. November, dem letzten Tag des @SteemFest, mussten wir sehr früh aufstehen, um am @cleanplanet Stadtspaziergang teilzunehmen. Wir waren die ganze Nacht mit @detlev unterwegs, um den #BeerSaturday zu feiern, deswegen hatten wir kaum geschlafen. Es war sehr schwer aufzustehen, aber die Müll Bewusstseinsaktion war zu wichtig für @lizanomadsoul und mich.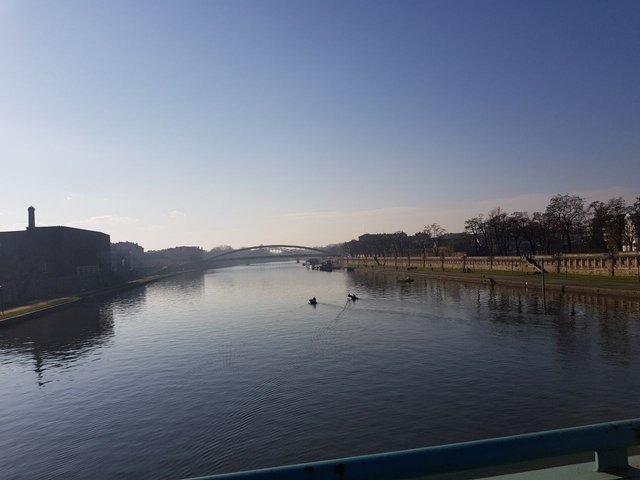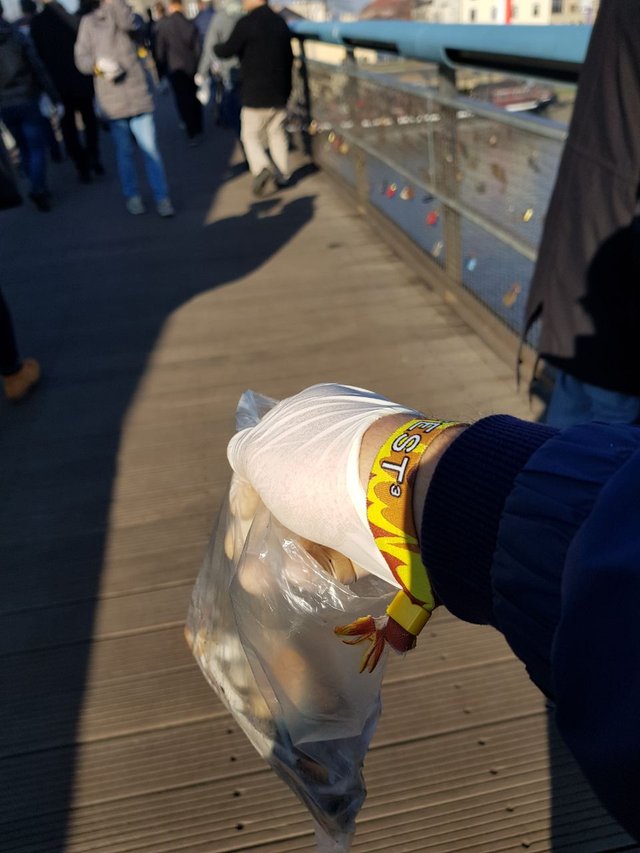 There was enough trash on the way along the river to fill a bag by person! When you look on the ground and search you find a lot of cigarettes and plastics.
---
Es gab genug Müll auf dem Weg entlang des Flusses um einen Sack pro Person zu füllen. Wenn man mal auf den Boden schaut findet man sehr schnell viele Zigarettenstummel und Plastik.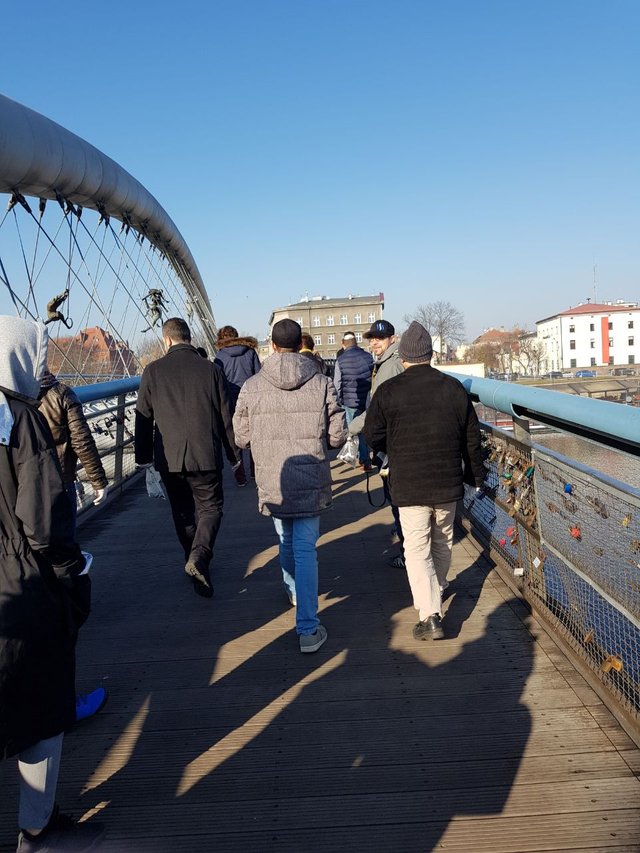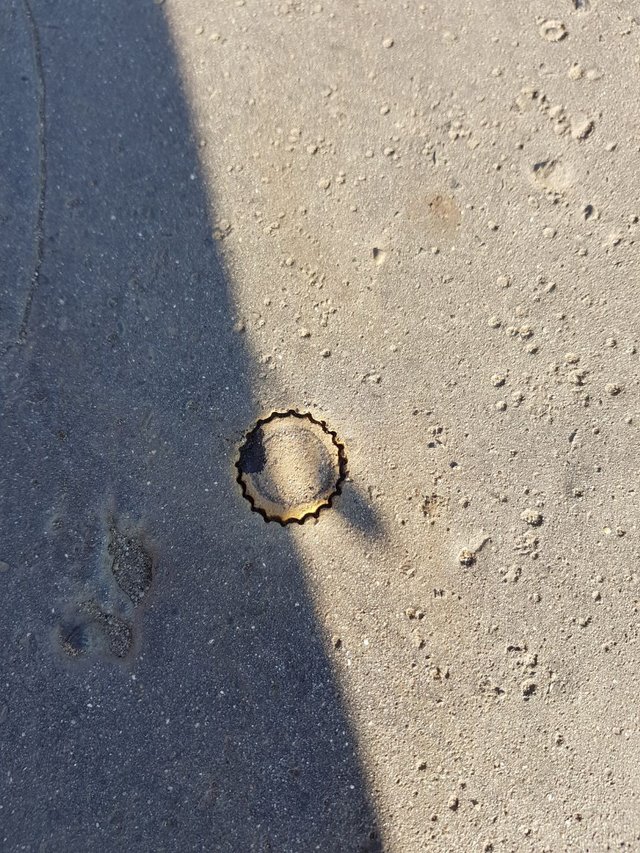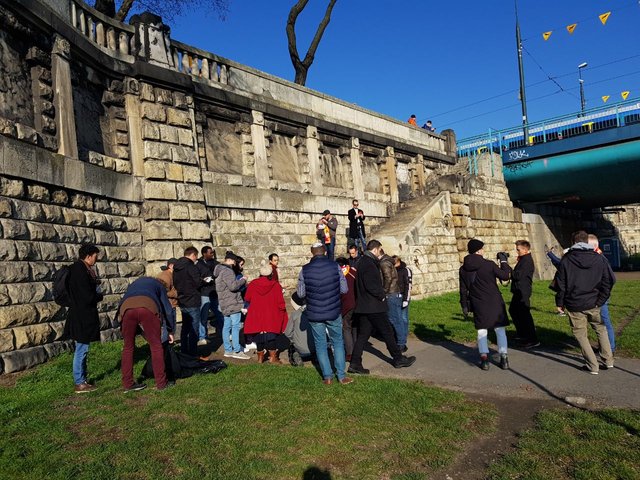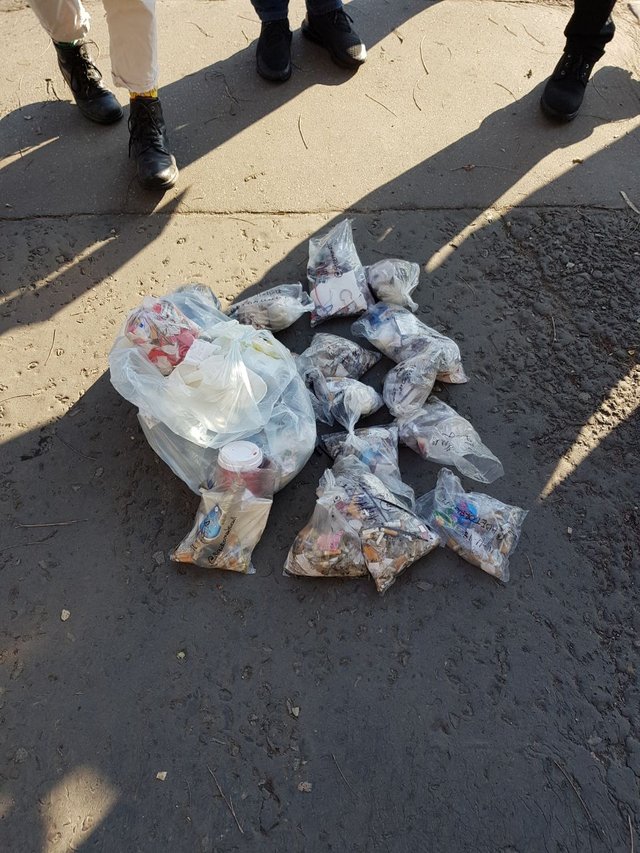 At the end after one hour walk we brought a heavy bag of trash together. It's really sad that we are so far away of living on a #cleanplanet than ever before. That's why I propose to do a walk like that one time a week. If we are all doing that, we will achieve a lot together.
---
Am Ende nach nur einer Stunde Spaziergang brachten wir schon einen schweren Sack zusammen. Es ist sehr traurig, dass wir so weit von einem sauberen Planeten entfernt sind wie jemals zuvor. Deswegen schlage ich vor einen Spaziergang pro Woche zu machen. Wenn wir das alle tun, werden wir gemeinsam viel erreichen.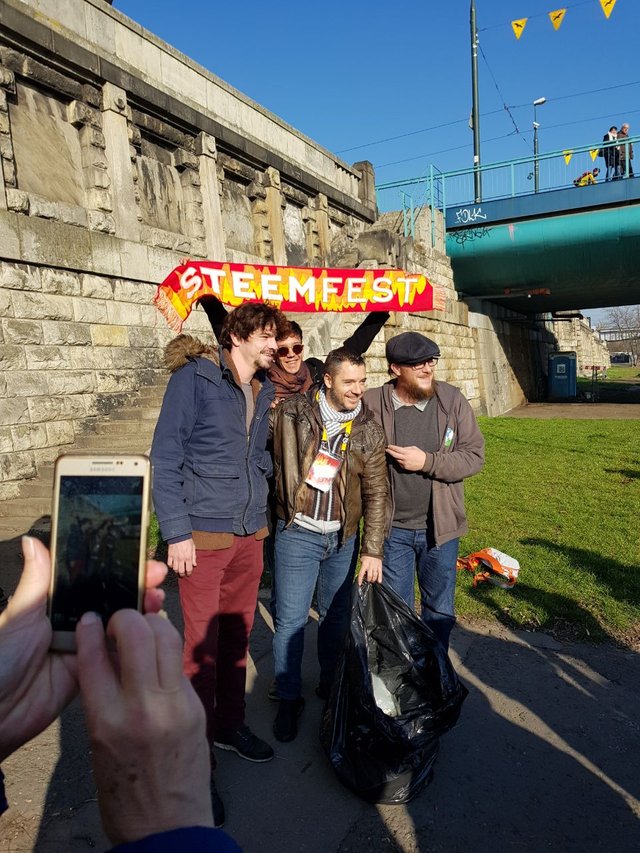 Thank you to the whole @cleanplanet team for organising the city walk, we will see you again! 💚
---
Danke an das ganze Team von @cleanplanet für die Organisation des Stadtspaziergangs, wir werden uns wieder sehen! 💚