The first step for AIR DROP Clean Token is complete.
Find out how many Points you have accumulated for the Clean Token AIR DROP.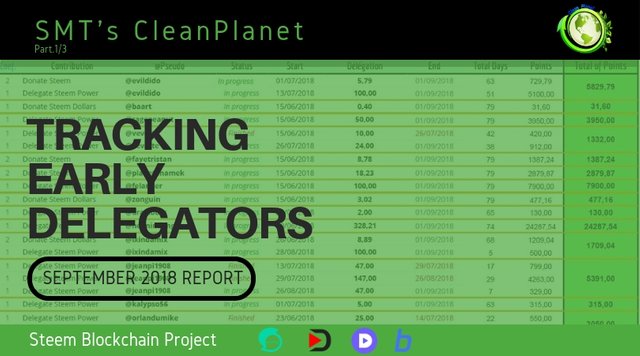 Yes, the first phase dedicated to all Early Delegators ended on September 1, 2018.
All the people who believed in this project from the beginning and delegated Steem Power have increased the power of @cleanplanet.
Results since the launch
The launch took place on June 15, 2018 and from day 1 we were able to count on the support of people like @baart @ragepeanut @vevette @fayetristan @planetenamek @felander @zonguin...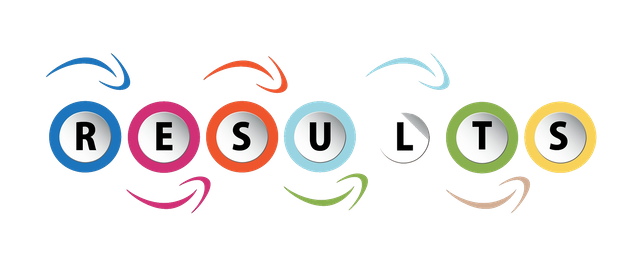 Since September 1, 2018 (the closing date of the Early Delegators period), 44 of you have made a Donation or Delegation for a total of more than 8 000 Steem Power.
This week the Steem Power counter of @cleanplanet has exceeded the symbolic bar of 10 000 SP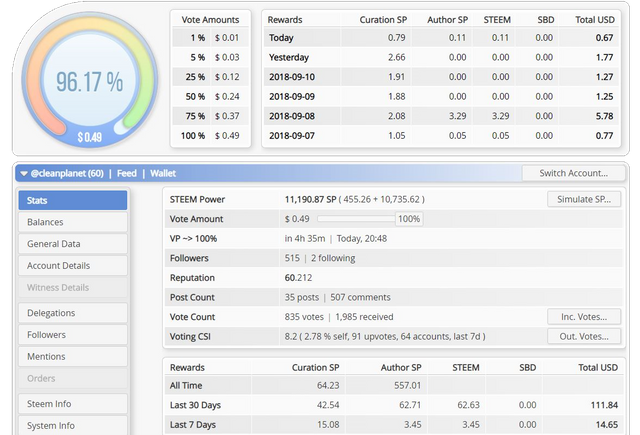 This voting power accumulated by the @cleanplanet profile has made it possible to reward more than 60 Cleaners present in the Steem community.
We are pleased to note that videos submitted with the Tag #cleanplanet are rewarded with an average of $20.00
The Clean Planet team thanks you for the confidence you have placed in this project.
Keep in mind that the Clean Planet project is No-Profit. We do not derive any personal benefit from your delegations.
All Delegations, Donations, Curations Rewards are Power-Up on the @cleanplanet account to offer better rewards to the benefactors of our Planet.
You Early Delegators will earn Clean Tokens based on your amount of Steem Power delegated and the number of days of delegation. In total this gives you a number of Points.
It is at the official launch of the SMT Clean Planet that you will know your equivalence of Points in Clean Token.
All Early Delegators are in this table and will share 10% of the total volume of TOKEN created :
**Important Message: **
Of course, your delegation must always be active on the day of the official launch of the SMT Clean Planet
The two creators of CleanPlanet @french.fyde and @yann0975, who are currently the 2 most important delegates, are withdrawing in full from the Early Delegators table and renouncing the accumulation of their Points acquired from 15 June to 1 September 2018 inclusive.
Indeed, it is impossible to conceive that the creators of the CleanPlanet movement is more than 50% of all the future Clean Tokens distributed for the Early Delegators part.
We made this decision because we think that in everyone's eyes, @cleanplanet would have appeared as a not serious project, or even a scam... And as you begin to know: EVERYTHING IS VERY SERIOUS!
The two creators will be present in the Table of Delegators which began on September 2, 2018 and will last until the official launch date.


We very quickly find ourselves in a new article for Part 2/3 which will present information related to Delegators.

Thanks to all the early delegators:
@evildido
@baart
@ragepeanut
@vevette
@fayetristan
@planetenamek
@felander
@zonguin
@dragibuss
@heimindanger
@ixindamix
@jeanpi1908
@kalypso56
@orlandumike
@itharagaian
@carolegbellette
@cryptojiang
@maxwell95
@grizzabella
@tbnfl4fun
@downrighthustle
@dylanhobalart
@bobby.madagascar
@preparedwombat
@improv
@hafizullah
@rambaran
@michelios
@aerith77
@soluce07
@knowhow92
@mamoun123456
@elmetro
@scottbuisiness
@direwolf
@teodora
@pataty69
@vintherinvest
@natubat
@zoneboy
@gregan

Some Links To Consult :
BIG ARTICLE - Participate and SMT

Participate in a Delegation












THINK ABOUT
@cleanplanet
JOIN US AT Discord Server or KLIK ON THE LOGO BELOW...