Team Reyes loves @josejirafa's #clayartcontest so they're joining again this week.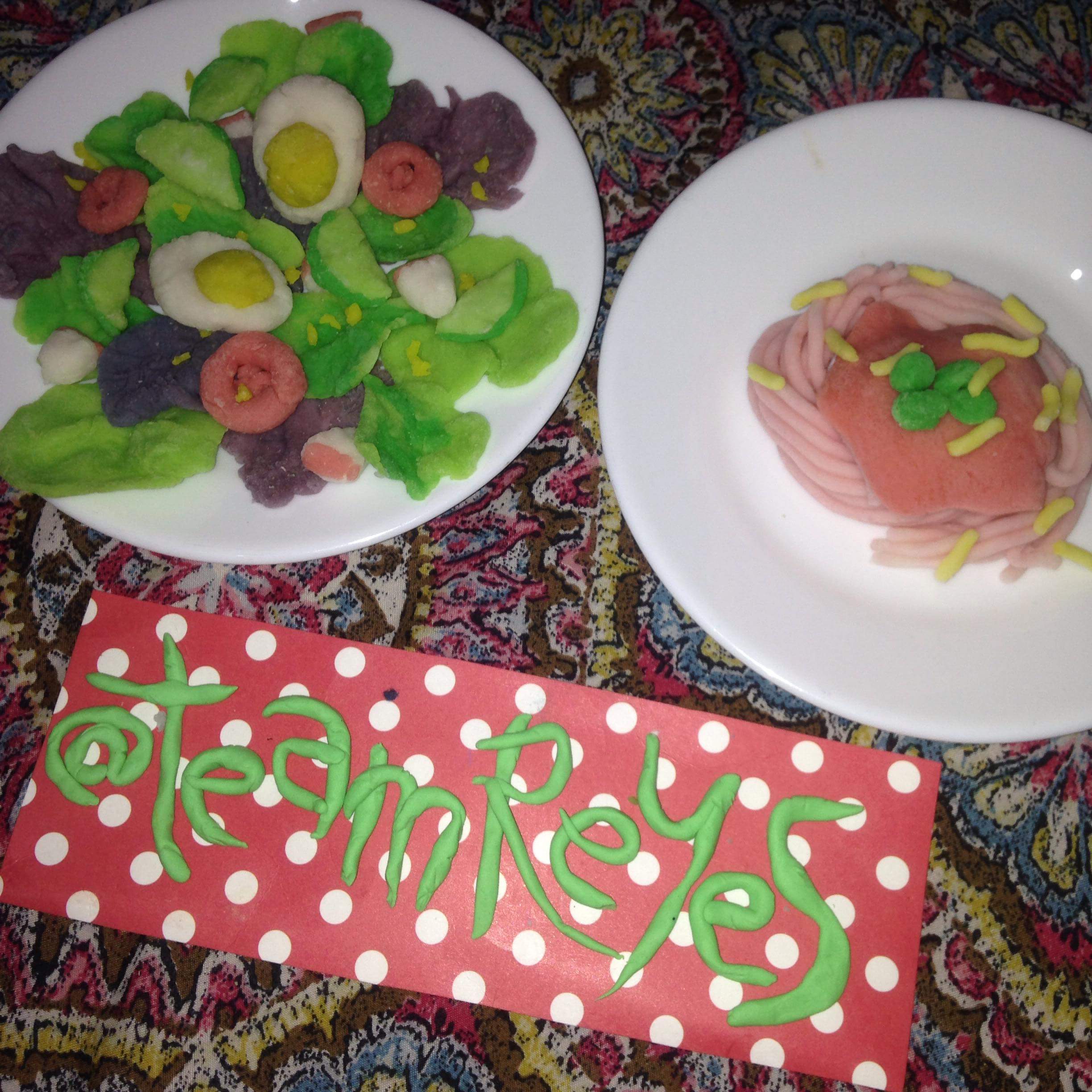 This week's theme is "favorite snack", it's only proper to take this activity to the kitchen! Mama and Baby Reyes made their own clay for this contest. Here are the ingredients used: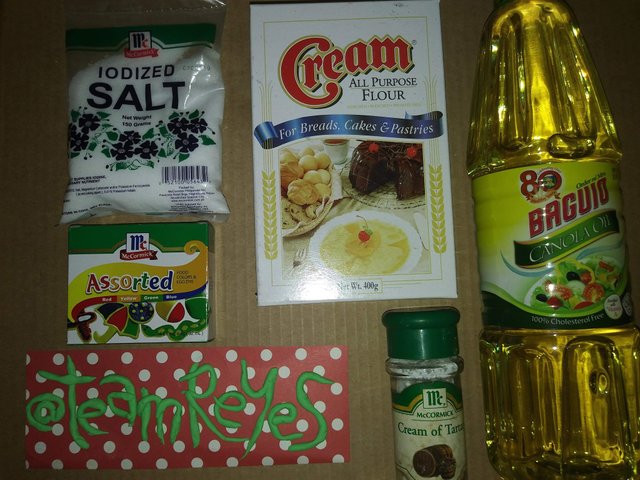 1 cup hot water
1 cup flour
1/2 cup salt
1 tablespoon cream of tartar
1 tablespoon oil
Food color/egg dye
First, they dissolved the salt and cream of tartar in a bowl of hot water.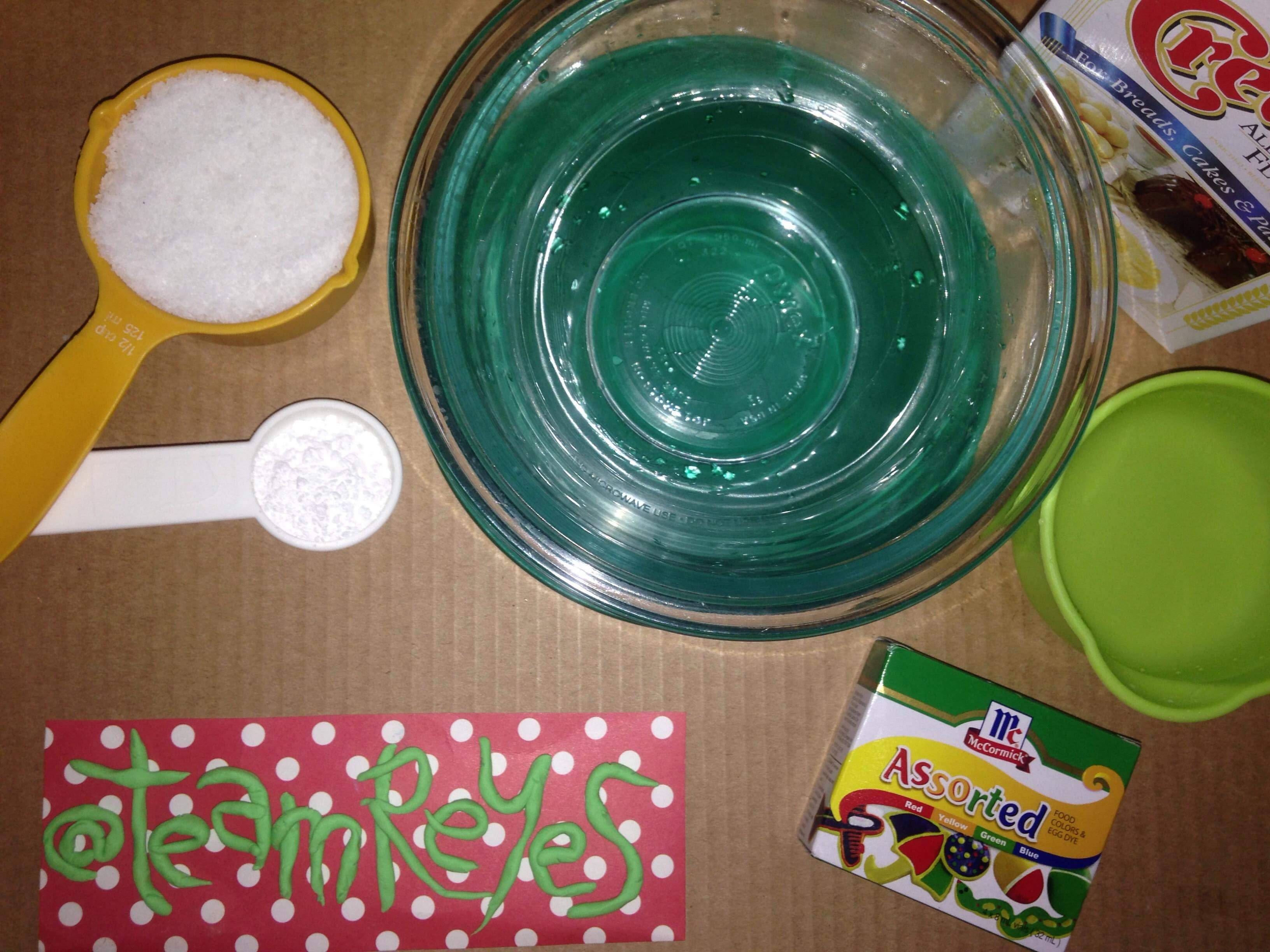 Then added the oil and mixed in the flour.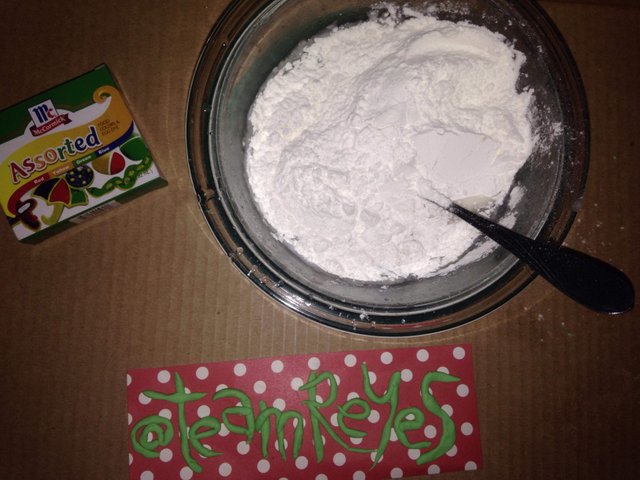 The dough was kneaded so that it would have the same consistency as the regular Play-Doh.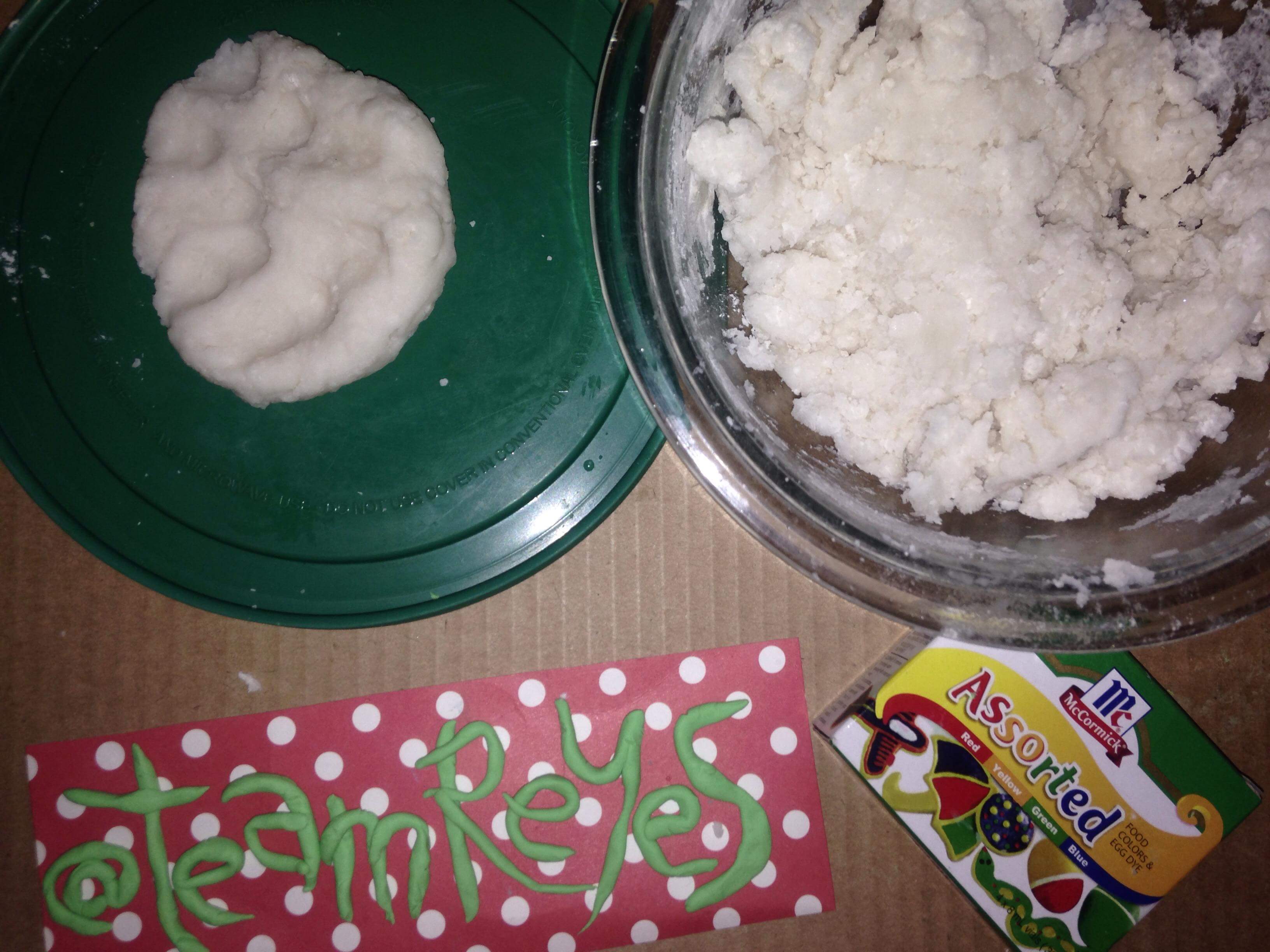 They added a few drops of food color to the dough.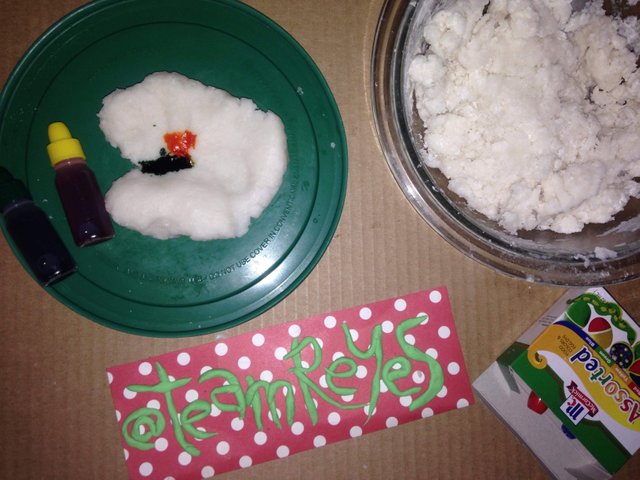 It is kneaded again to combine the colors.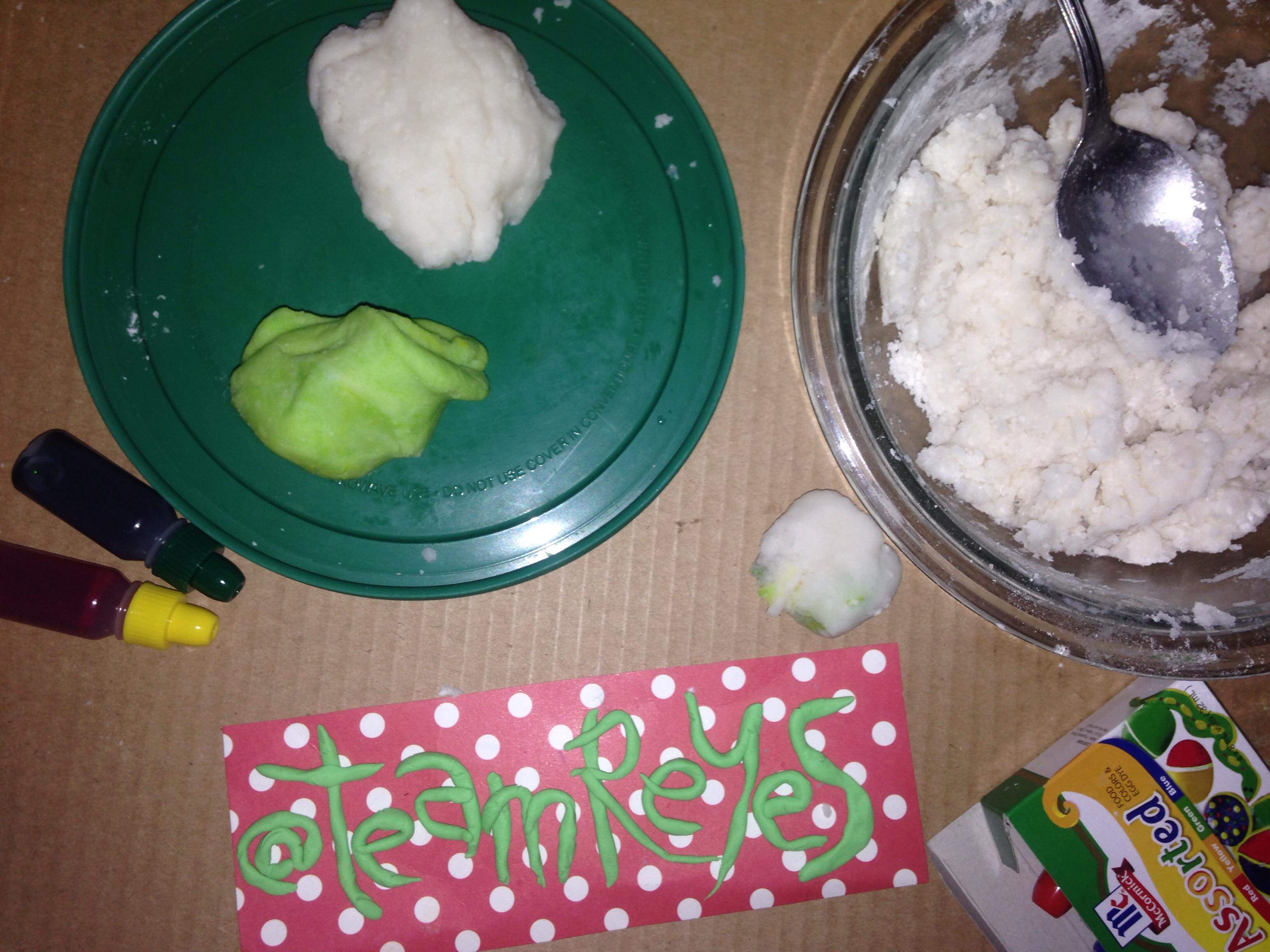 The dough was portioned so different colors of clay can be made. Look at H here breaking a sweat because of all the kneading!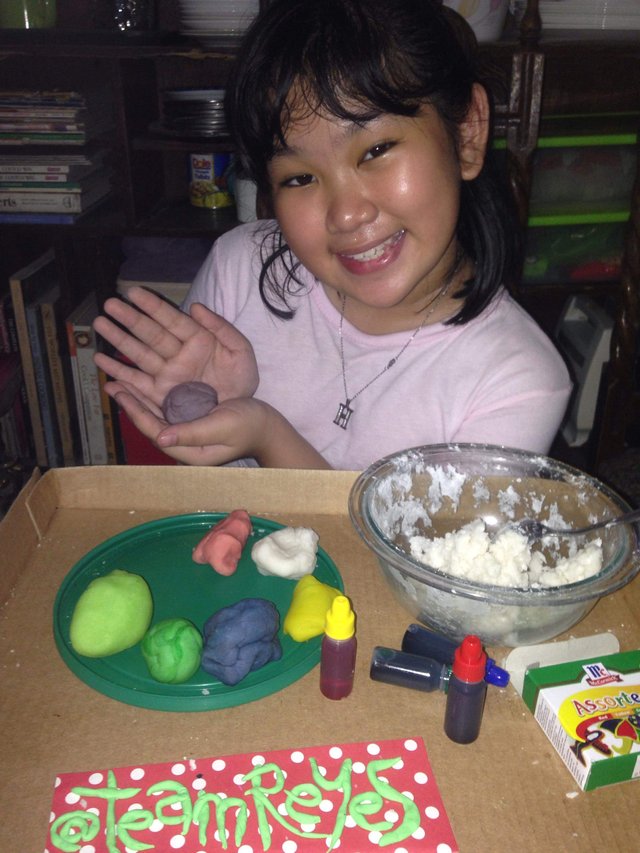 Once they got all the colors they need, Mama and H started making their favorite snacks.
Guess what Mama was making: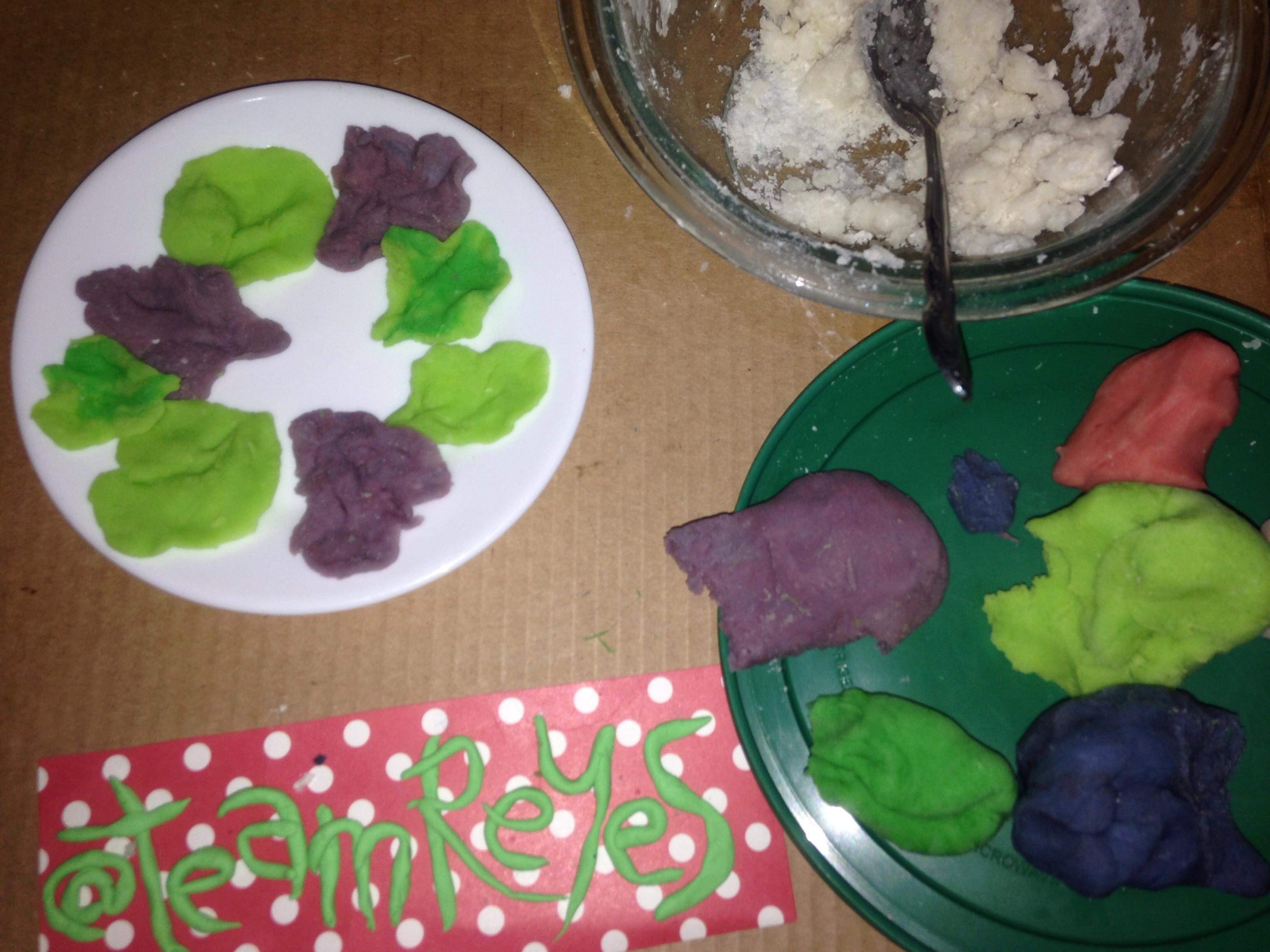 A garden salad!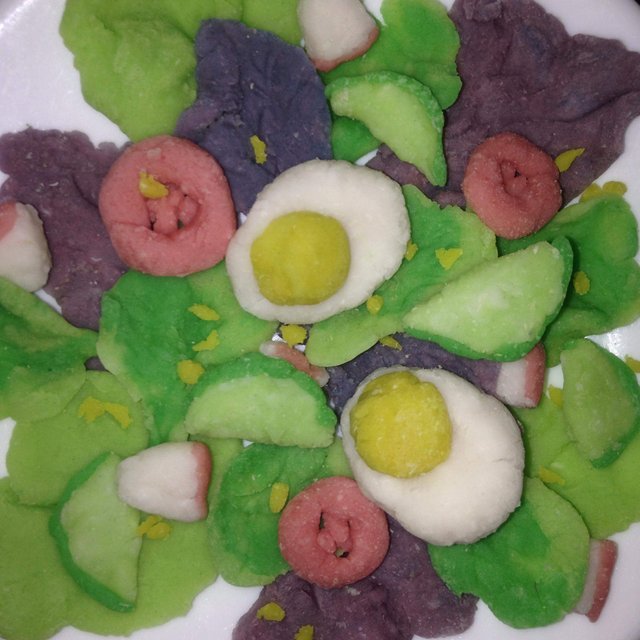 It had different varieties of lettuce, tomatoes, cucumber, apple chunks, hard boiled eggs and grated cheese. The dressing would have to be an imaginary vinaigrette!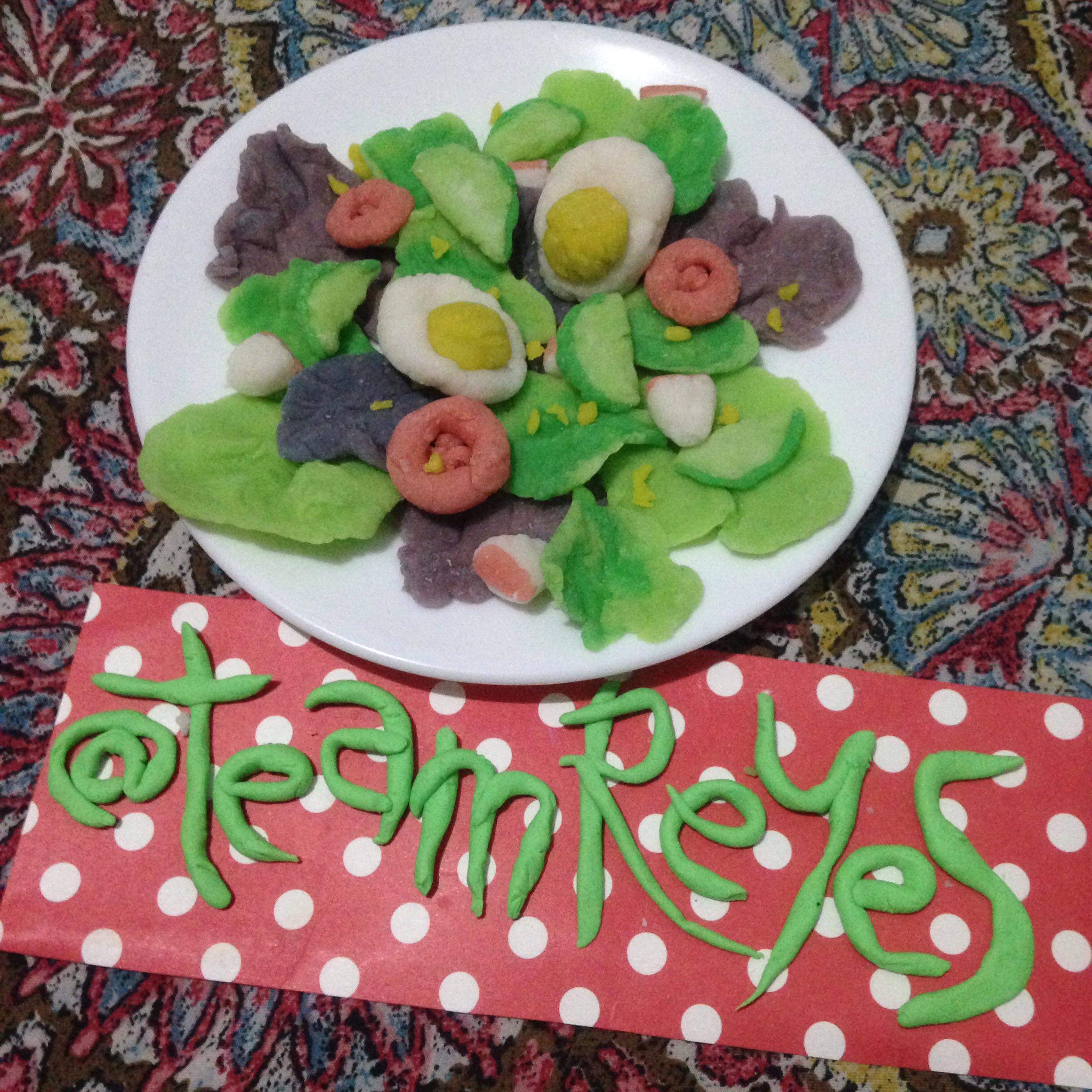 While Mama was busy making her salad, H made her favorite snack: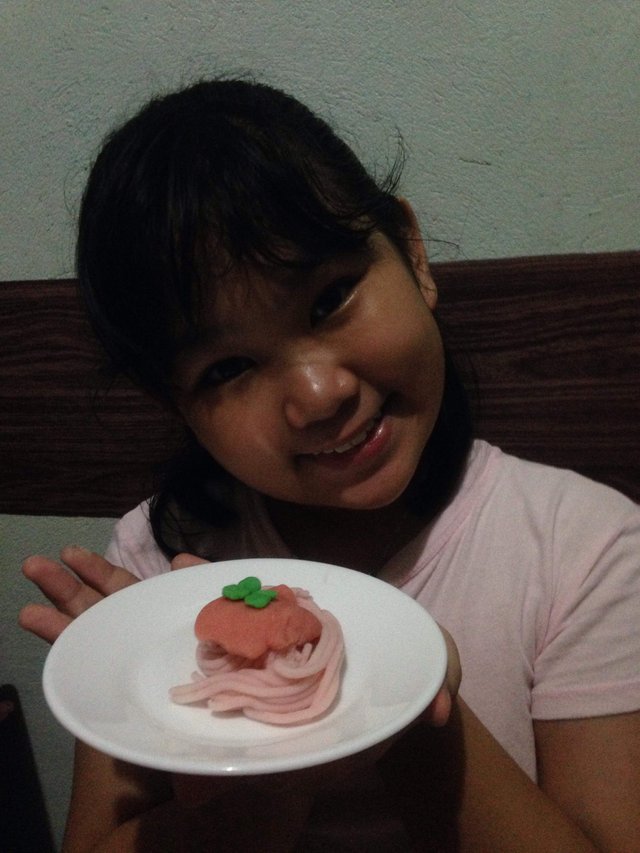 Spaghetti!!!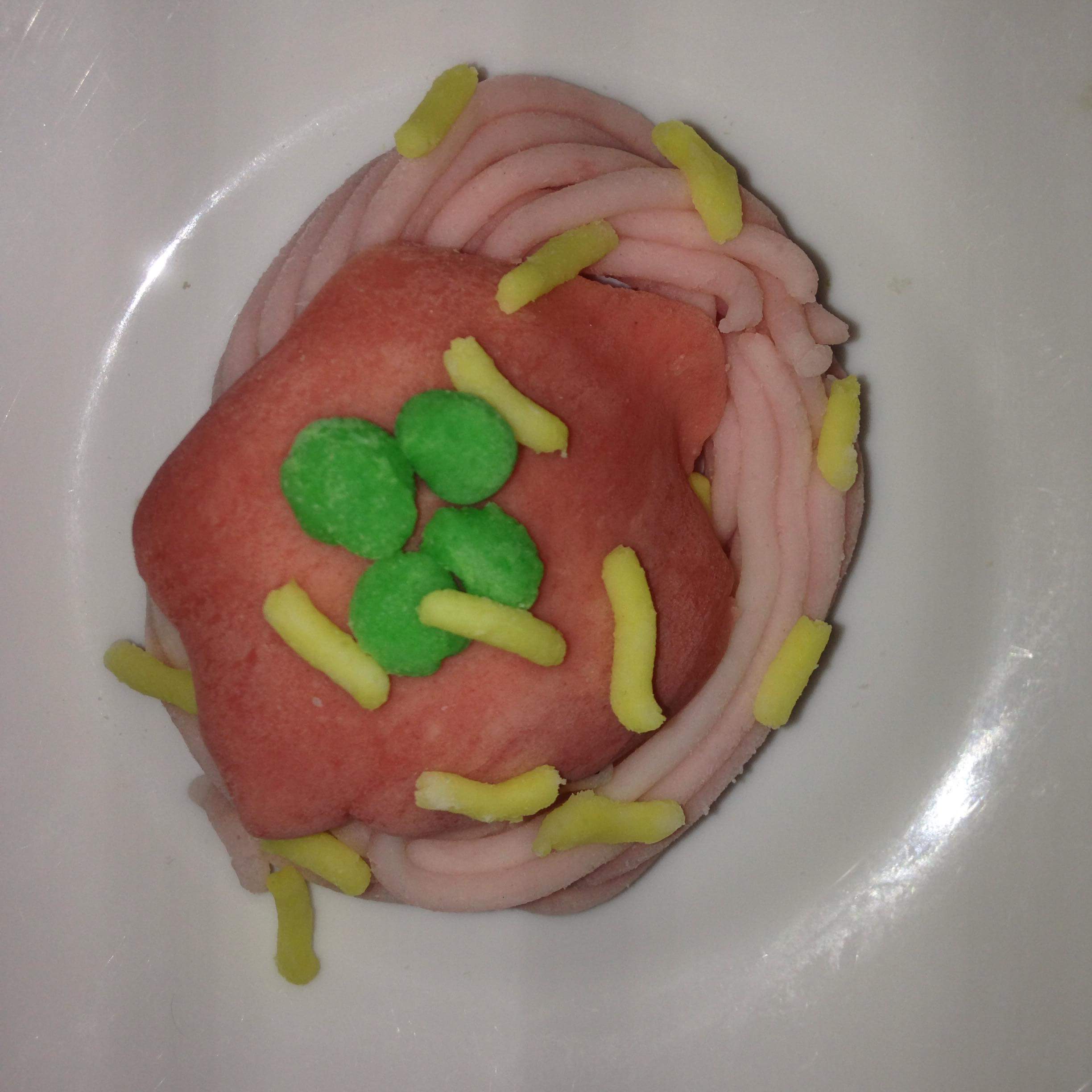 Would you look at that! The little miss did this by herself with the help of her Play-Doh tools and her imagination.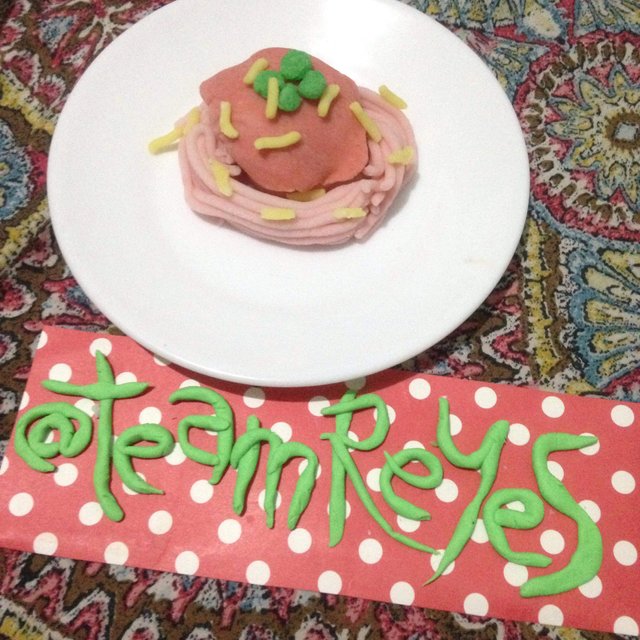 These are Mama and H's favorite snacks: Salad and Spaghetti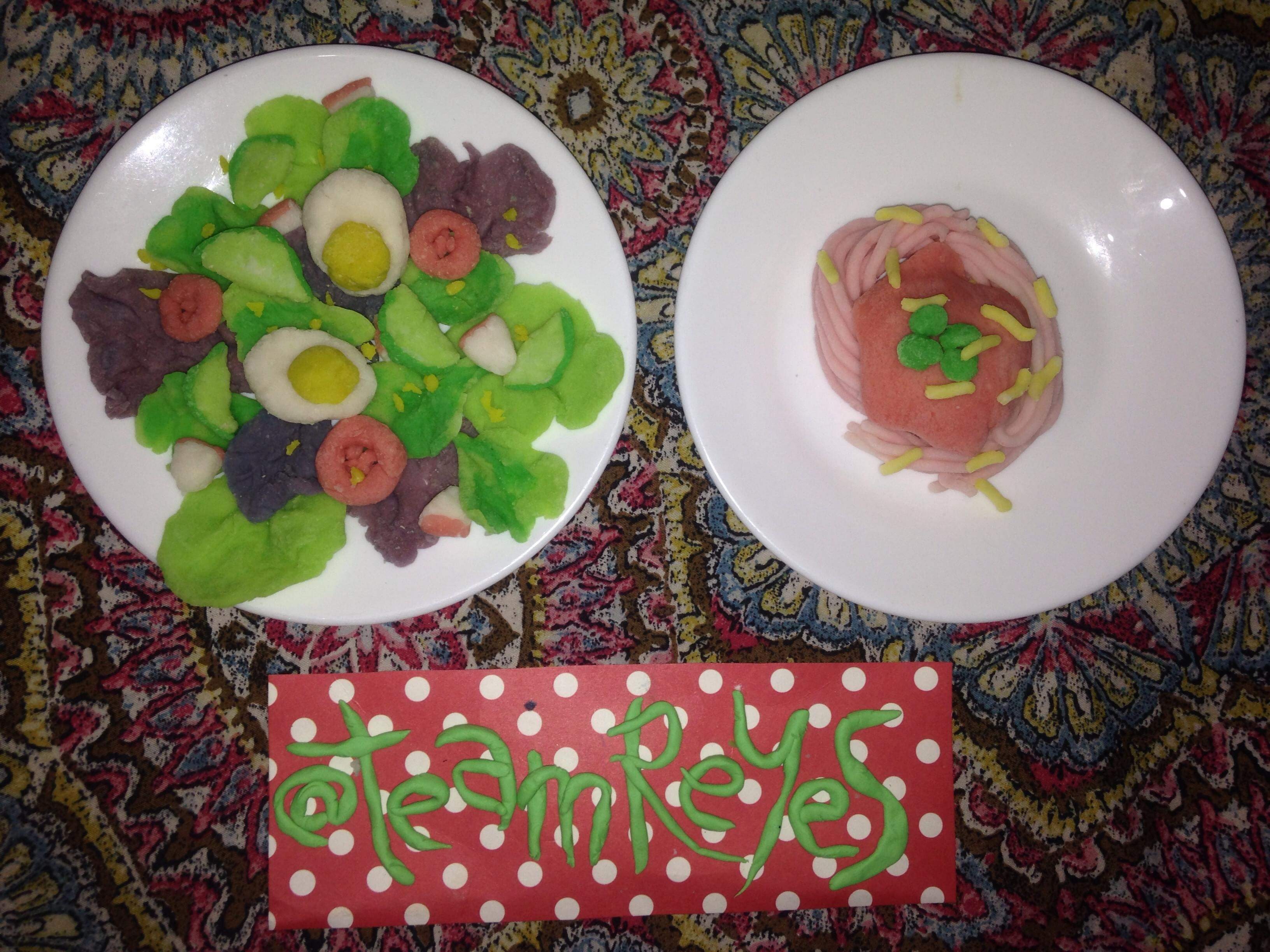 Daddy Reyes wanted to join in the fun but he had to work. He would have made a mean burger... He did all the cleanup happily though because the ladies got too tired (and sleepy) after all the kneading! Thanks, Dad!
There you have it, folks. Team Reyes is tagging @mermaidvampire to join this week's contest. This is a really fun activity to do with kids. H rates this as a 10/10, she really had an awesome day because of this!