Thank you once again to @josejirafa for hosting these great clay art challenges.
The Theme for this week is Something that scares you: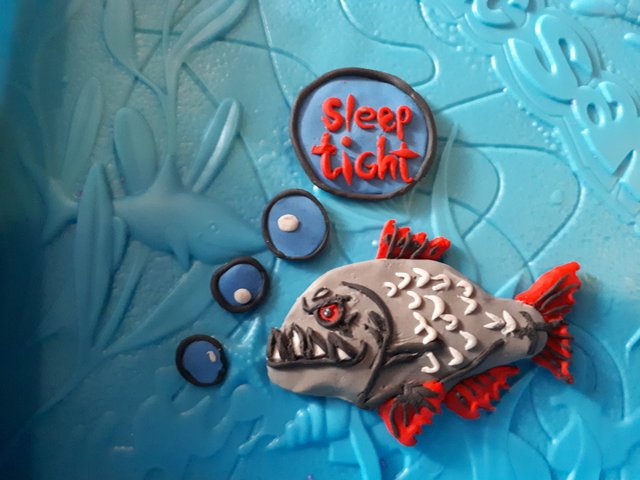 As a young child I used to have reoccurring nightmares which meant that I would have the exact same dream repeatedly and could even, within the dream, predict what was about to happen next. If I woke up from these dreams I would fall back to sleep and the dream would carry on in the same spot I left it. I had about 5 different themes to these dreams. Oddly enough, all the themes included myself being chased by something or someone. One of the themes was of Piranha chasing me. These piranhas were not normal in size they were larger than life, traveled in a pack and I would have to swim to shore to escape them trying to devour me. Once I got to shore I would scramble as they bit at my feet but to my horror they would always come up on land and continue to come after me defying the need to survive only in water. I would struggle to run through the sandy beach and would keep tripping and falling, fully aware of their presence close behind me. My dream, thankfully, would end abruptly without a defined outcome and I would awake startled and afraid. Eventually these dreams subsided and therefore my subconscious was no longer held captive to the reoccurring nightmares. To this day however, any prominent subjects within the 5 themes still haunt me and as silly as some of them are, I think they will always bring back a time when I felt insecure, vulnerable and very scared.
From a completely different standpoint, I also made this to express more of an intangible fear.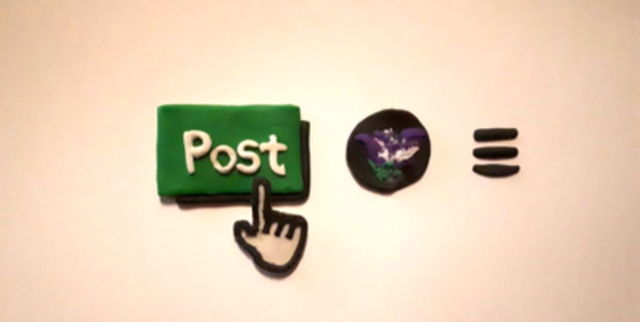 When I first became a Steemian, I was very fearful to post my content. I would hover my cursor over my post button and feel the physical effects of anxiousness and worry that I would not be accepted, understood or appreciated on this platform. I am an over thinker by nature and so I would worry about the permanency of my posts on the blockchain. I fear personal failure and backlash from others. Thankfully, I forged ahead and pressed my post button for the first time when I created my introduction post and it has become a little easier each time but then I decided to enter contests. Not really expecting to win but more so to get involved, familiarize myself, maybe make new connections and step out of my comfort zone as well as to be entertained by other entries. This added a bit of the fear back into posting because in many contests, I feel very much out of my league. I continue to face those fears and keep posting and entering contests and strongly encourage anyone else that may feel the same anxiety to do the same. We all have something individual and unique to add and you may be unknowingly being an inspiration to someone else, which alone makes pressing that post button worth all the while.