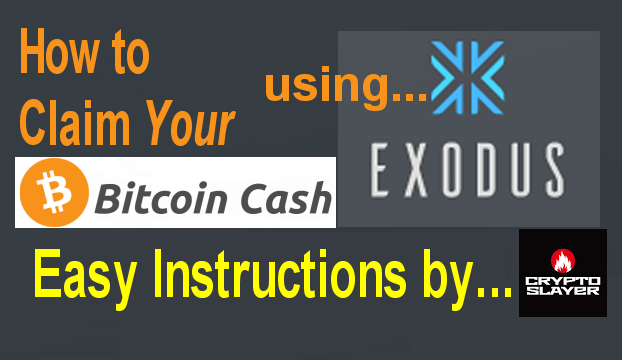 DISCLAIMER: I've included this information in my last article (titled "Bitcoin vs Bitcoin Cash - Valuation Comparison: How to know which is BEST!") at
https://steemit.com/bitcoin/@jesushchrist/bitcoin-vs-bitcoin-cash-valuation-comparison-how-to-know-which-is-best
But I wanted to be sure you didn't miss the easy instructions on how to claim your Bitcoin Cash, if you already owned Bitcoin before August 1st.
Simple instructions from a guy known as Crypto Slayer. Simply download the latest version of Exodus Wallet, and click on a simple link provided in the latest Exodus Wallet, to request the corresponding quantity of Bitcoin Cash be sent to a valid Bitcoin Cash address in an exchange.

THANK YOU CRYPTO SLAYER! And here is that video: