In the valley of the river Loisach there is a cute Garmisch-Partenkirchen, with beautiful painted houses. Garmisch is the best-known resort in the Bavarian Alps. In 1936, it hosted the Winter Olympic Games and, in 1978, the World Skiing Championships.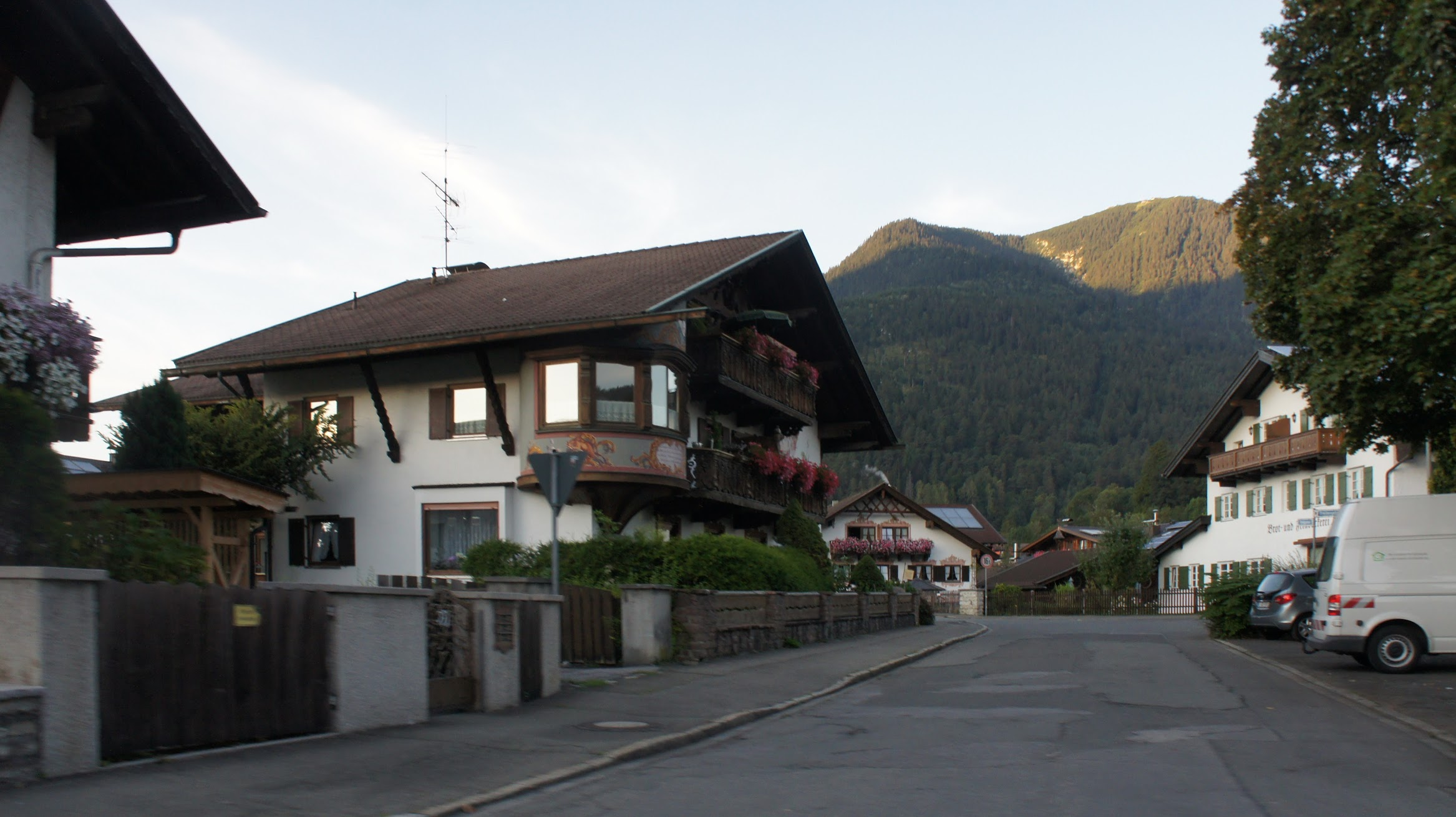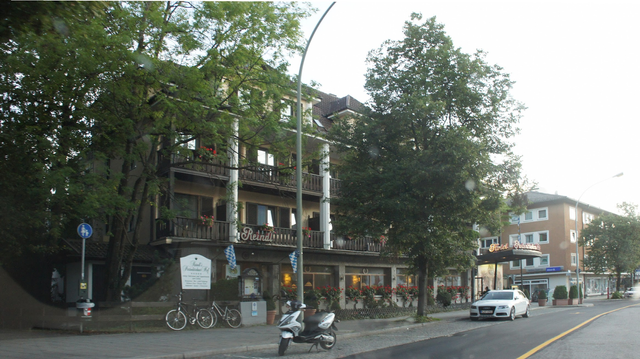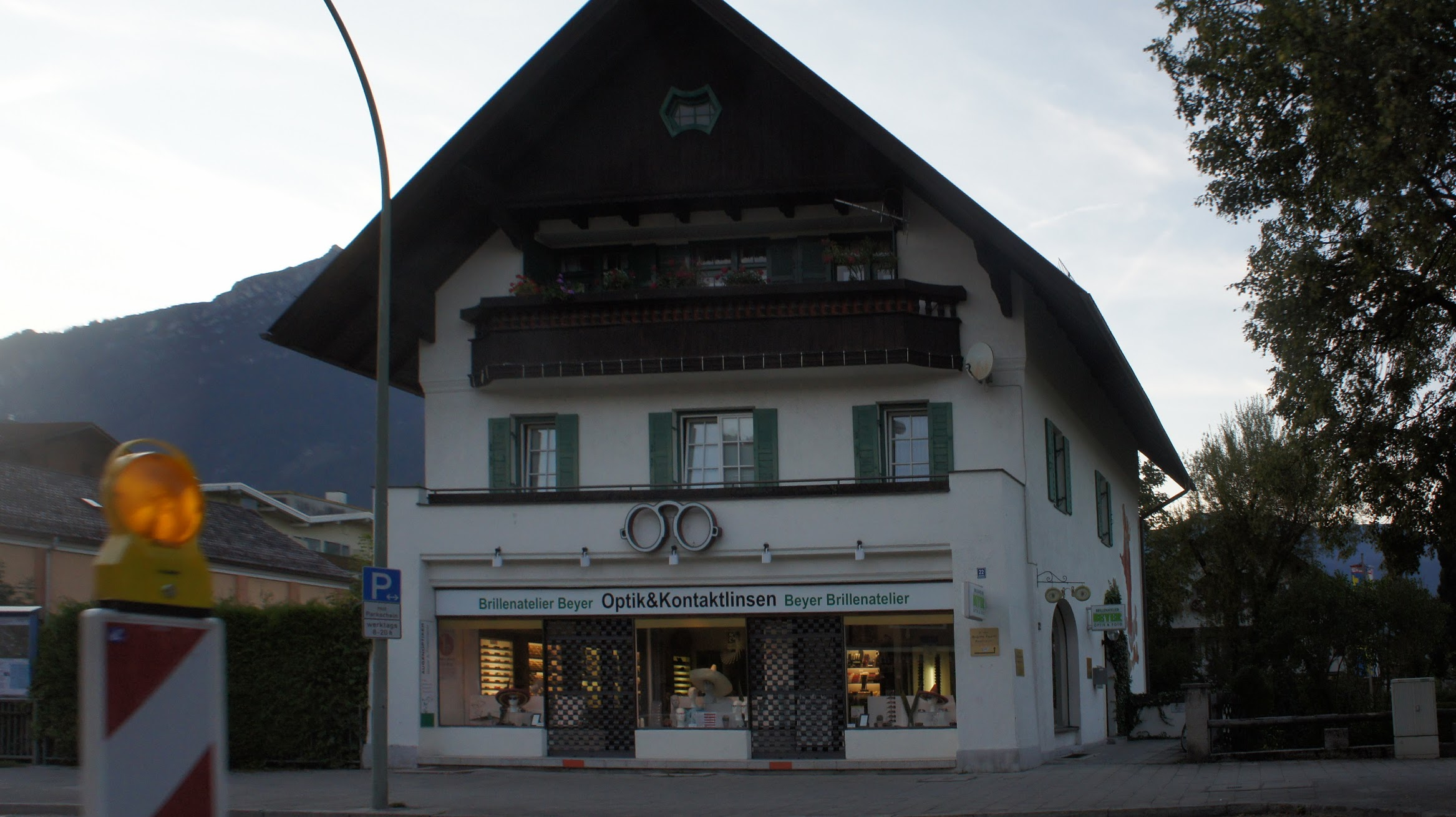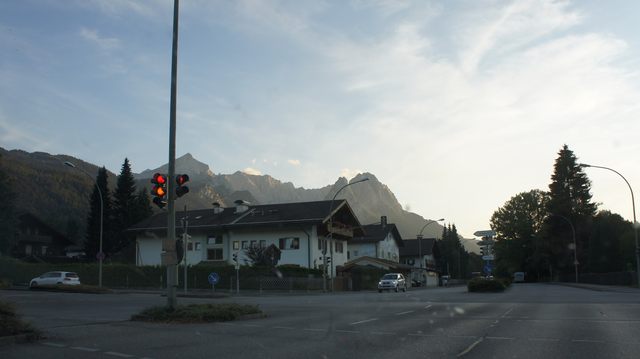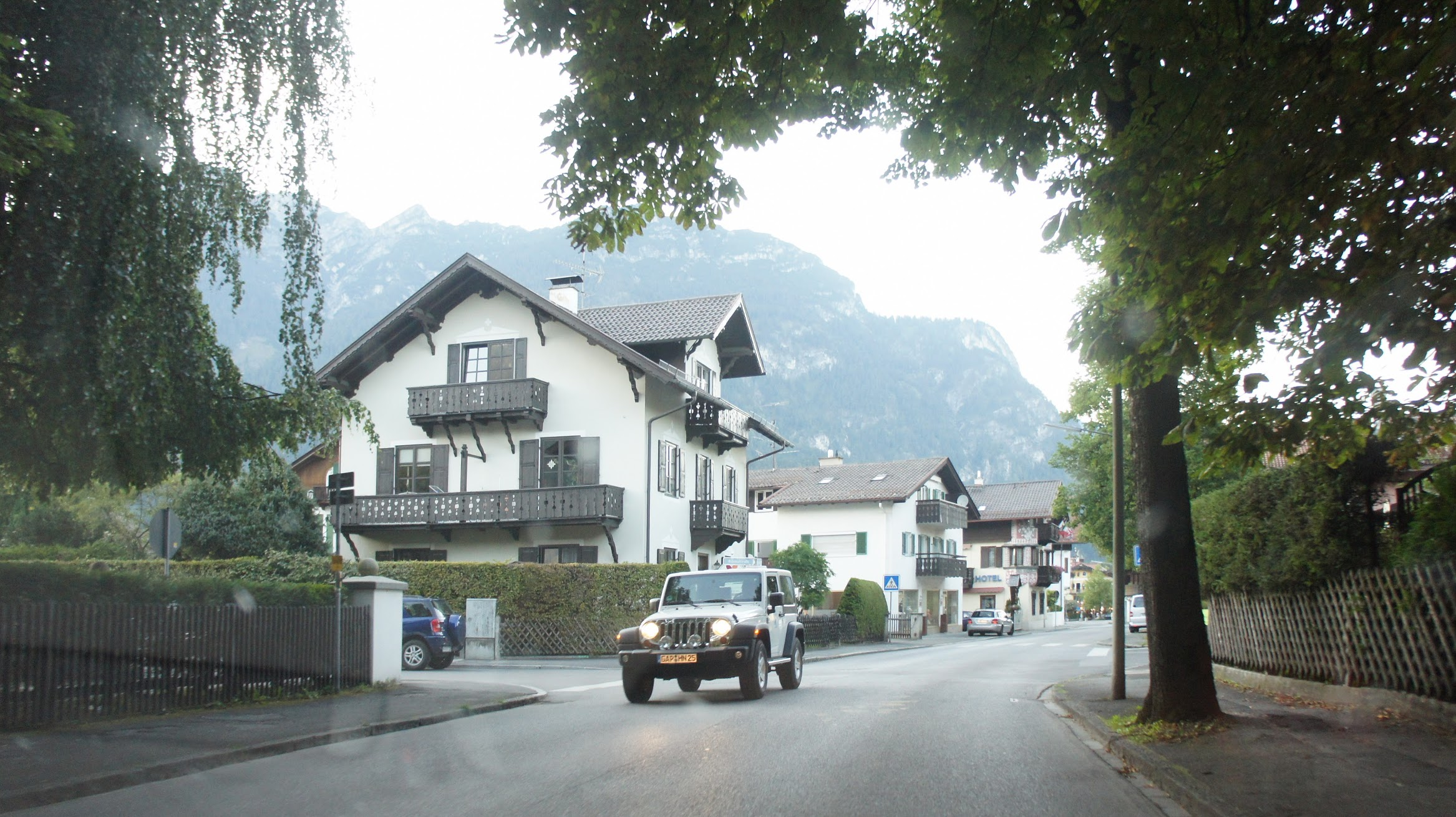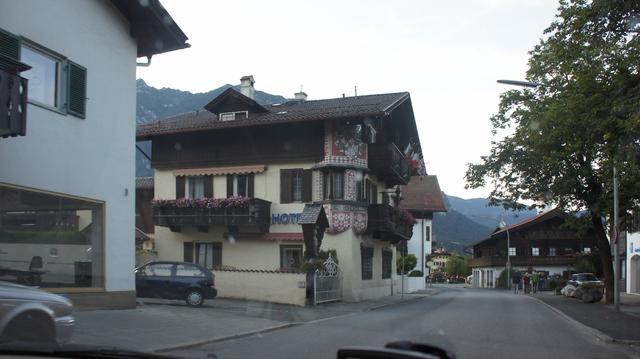 From Garmisch-Partenkirchen you can get Germany's highest peak, Zugspitze by narrow-gauge railway to Zugspitzblatt and from there a cable car. It's nice just walk around this place and enjoy cute houses and German way of living. Skiing in here is perfect.
If you are interested in history of the region and want to understand local way of living and people, visit The Werdenfels Museum. It shows how people in this region lived in the past, with a collection of furniture, clothing and local crafts. There are some old houses reconstructions.
This Werdenfels Museum is situated on Ludwigstraße 47.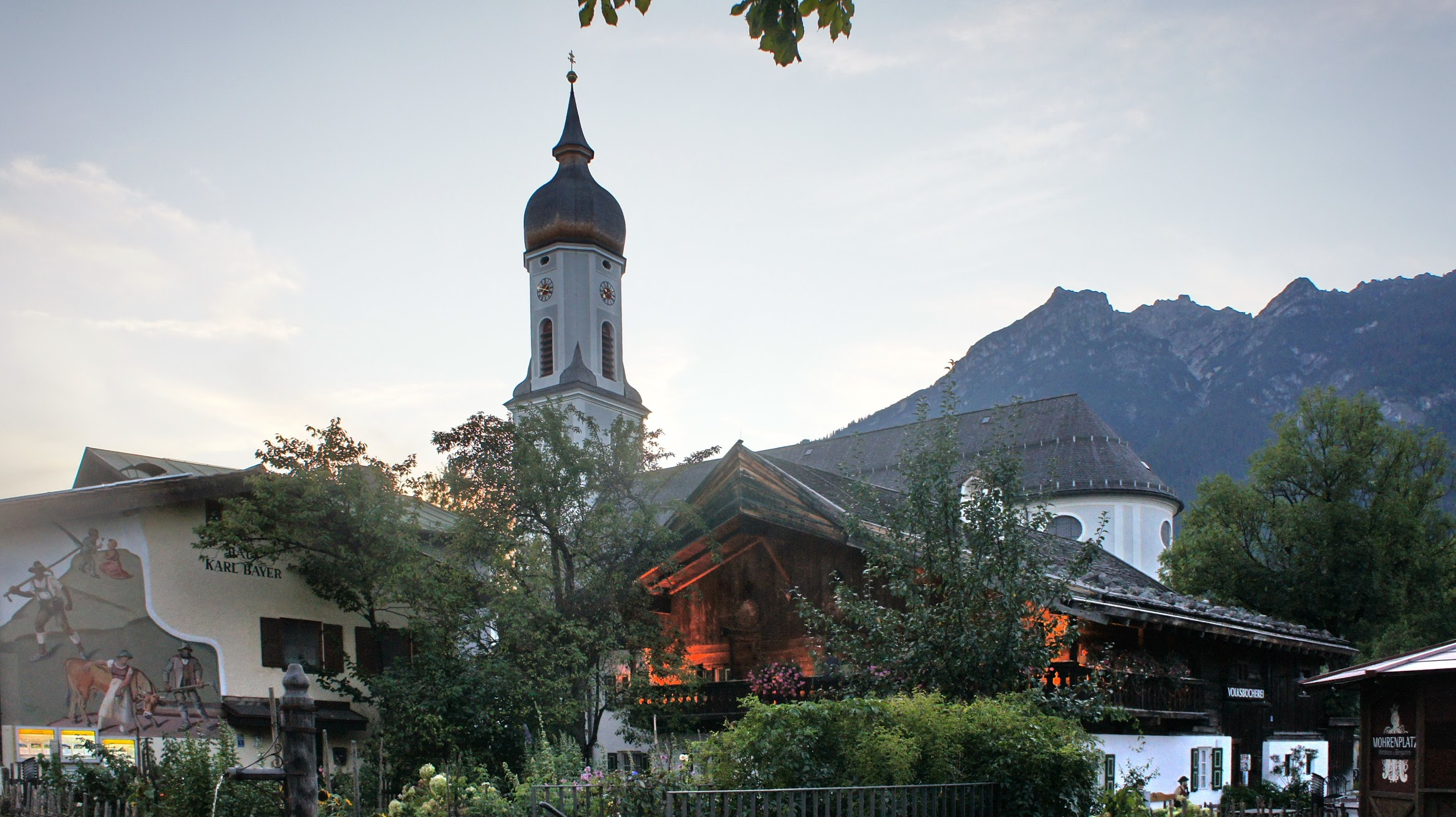 The Church of Saint Martin
Don't forget to buy some traditional wooden souveniers.