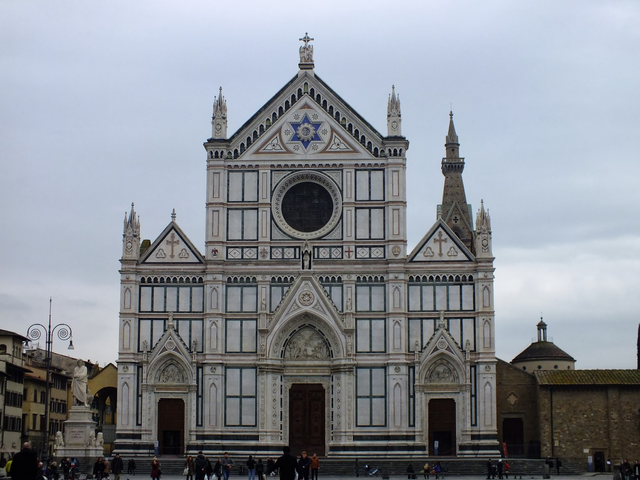 In 2014 we stayed in Florence for a week and lived in the heart of the city, near the magnificent Gothic church of Santa Croce. We came to Florence under impression of beautiful Tuscany, landscapes were breath taking that we already got to Florence full of excitement and inspiration. The owner of our booked accommodation was late and the owner of a bar that was opposite a flat invited us to his bar (although it was closed yet) and treated with drinks like coffee and Bourbon on the house (because his neighbour was late and it was getting late and cold!!!)District near Santa Croce is amazing as well as Florence itself.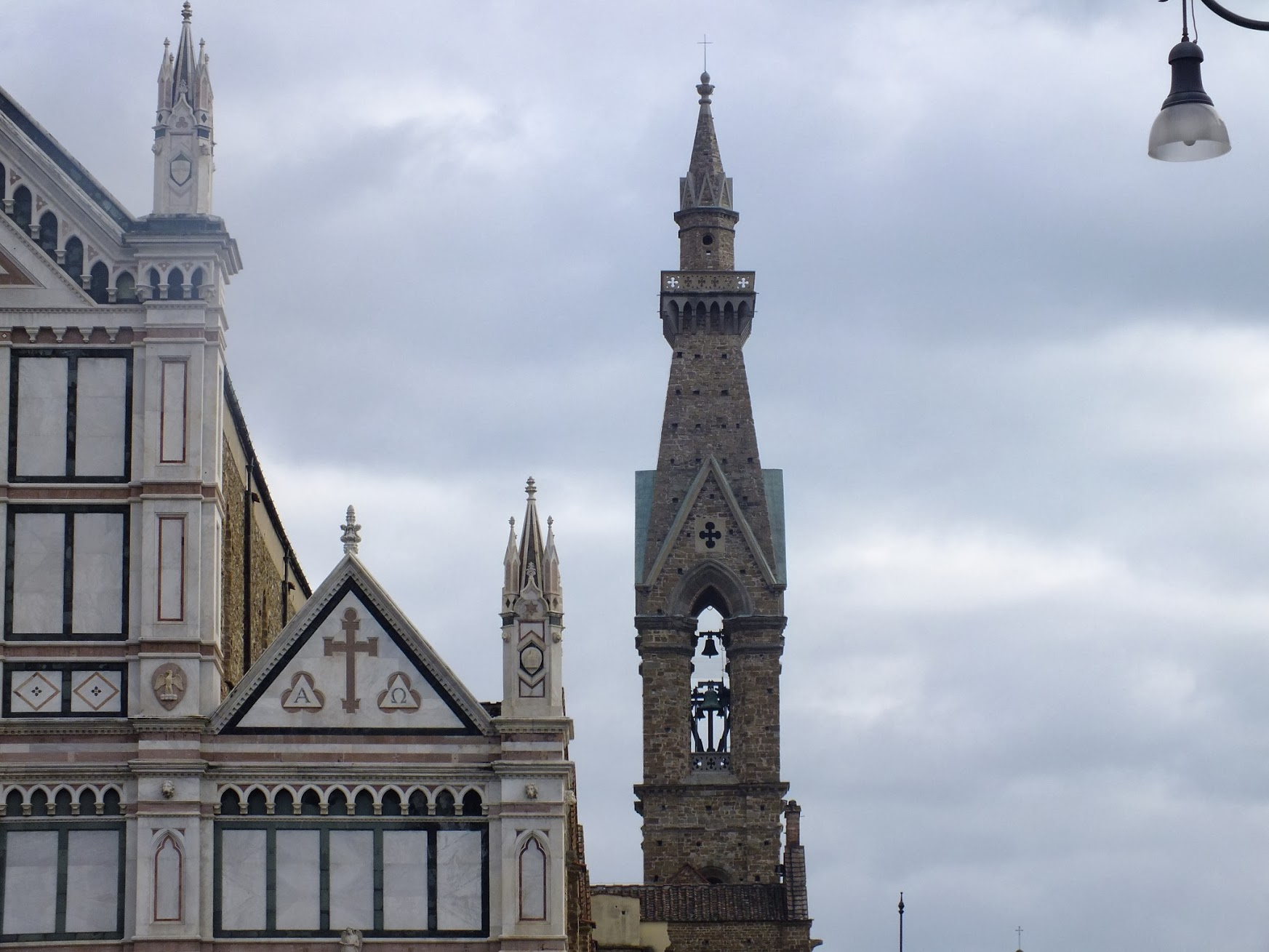 And what about Santa Croce. This astonishing church was built in 1294 and it contains the tombs of many famous Florentines, like Lorenzo Ghiberti Francis, Leonardo Bruni, Machiavelli, and Michelangelo and Galileo. The spacious, airy interior is enhanced by the radiant frescoes of Giotto and his talented apprentice , Taddeo Gaddi, painted early in the 14th century. The Arnolfo and Brunelleschi Cloisters are fine examples of Renaissance architectural
precision. Don't miss Cimabue's Crucifixion that is kept in Santa Croce Church. And you can find Donatello's Crucifix in the Bardi di Vernio Chapel. The museum of religious painting and sculpture is next to Santa Croce and a part of this religious building ansamble.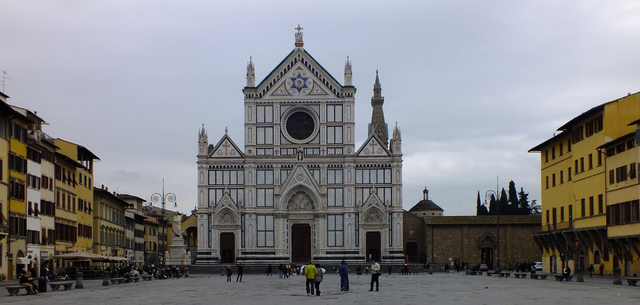 We were happy to stay a week and visit Santa Croce several times. It's impossible to observe, to notice and embrace everything at first glance, it takes time.
But this beauty, eternal beauty is worth your time.