Shooting the moonrise is no longer unusual for me. I saw many different moons: pale, red, through clouds and haze, thin sickle or half.
The next ascent of this night heavenly luminary I already shot almost automatically. I already know where to go and where to wait for the moon to leave the horizon.
You can remove from different points and tie it to a variety of objects, but I wanted it to be a standard view of the embankment of Veliky Ustyug.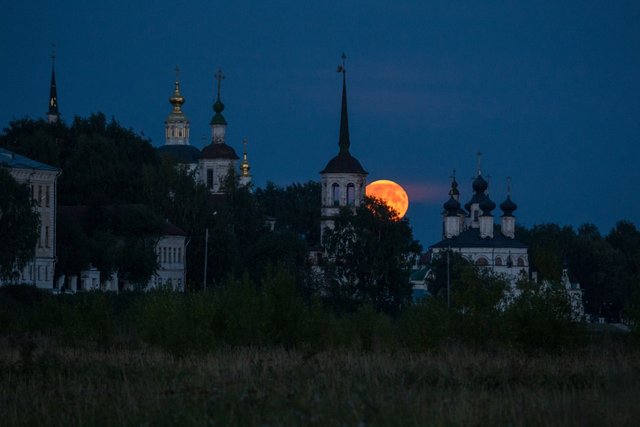 In conditions of insufficient illumination I removed from hands.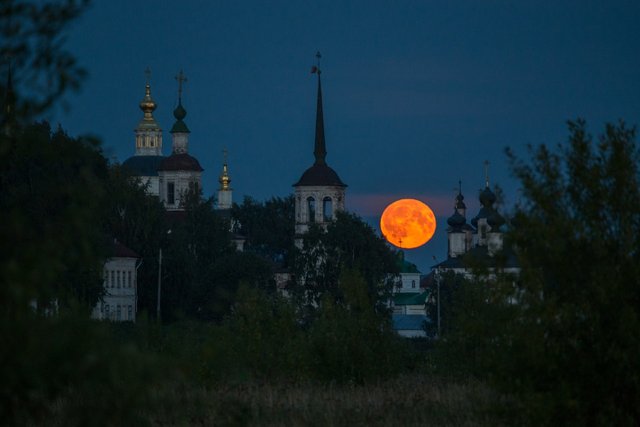 A lot of takes were made to exclude the shag in the frame.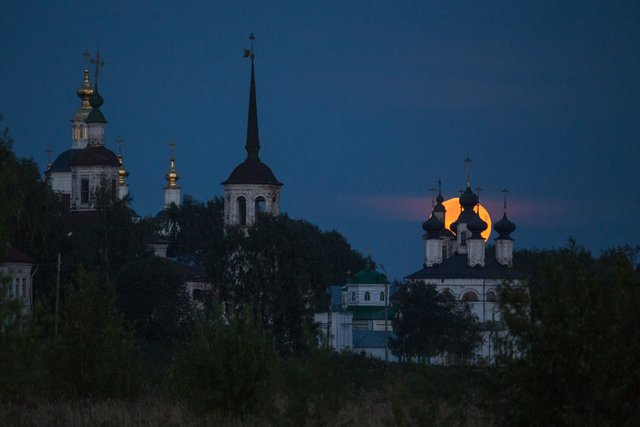 For maximum quality picture and subsequent printing, this method of shooting certainly does not work! It must be removed from the tripod at the lowest possible ISO value.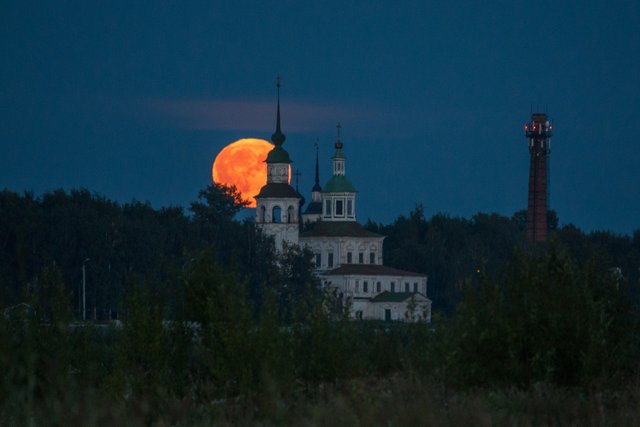 It is good to shoot the moonrise in September - this satellite of the Earth turns out to be saturated, and twilight adds a picture of contrast and drama.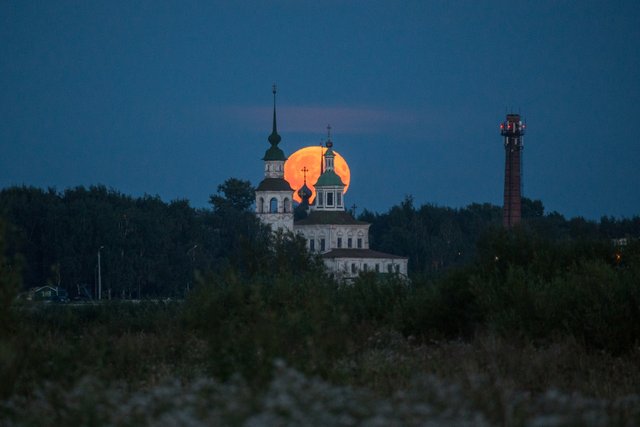 ---
Canon 6d, EF 100-400L