Celebrating 20 bountiful years, Rocky Patel's 20th Anniversary line is a gorgeous cigar coming dressed in an elegant Honduran wrapper containing long-fillers from Honduras and Nicaragua. It has been some time since I toasted a RP cigar, so I am looking forward to see what the 20th, in the natural wrapper, has to offer.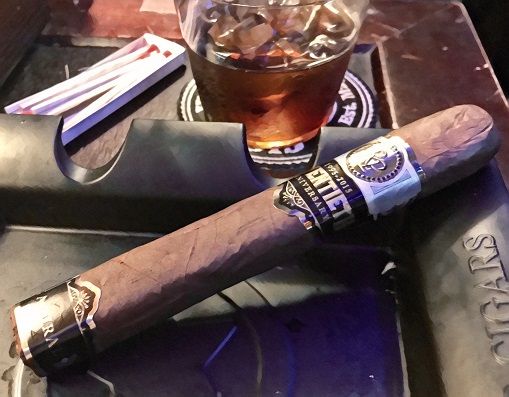 Wrapper: Honduran
Binder: Honduran
Filler: Honduran, Nicaraguan
Vitola: Box press toro (6x52)
Price: $10.50
The pre-light scent is a unique aroma of apricot and sweet tobacco. The draw is very loose, even after just a punch cut, this is the way I prefer a cigars draw. Thank you @moonie for providing me this lovely looking stick.
Flavor and Smoke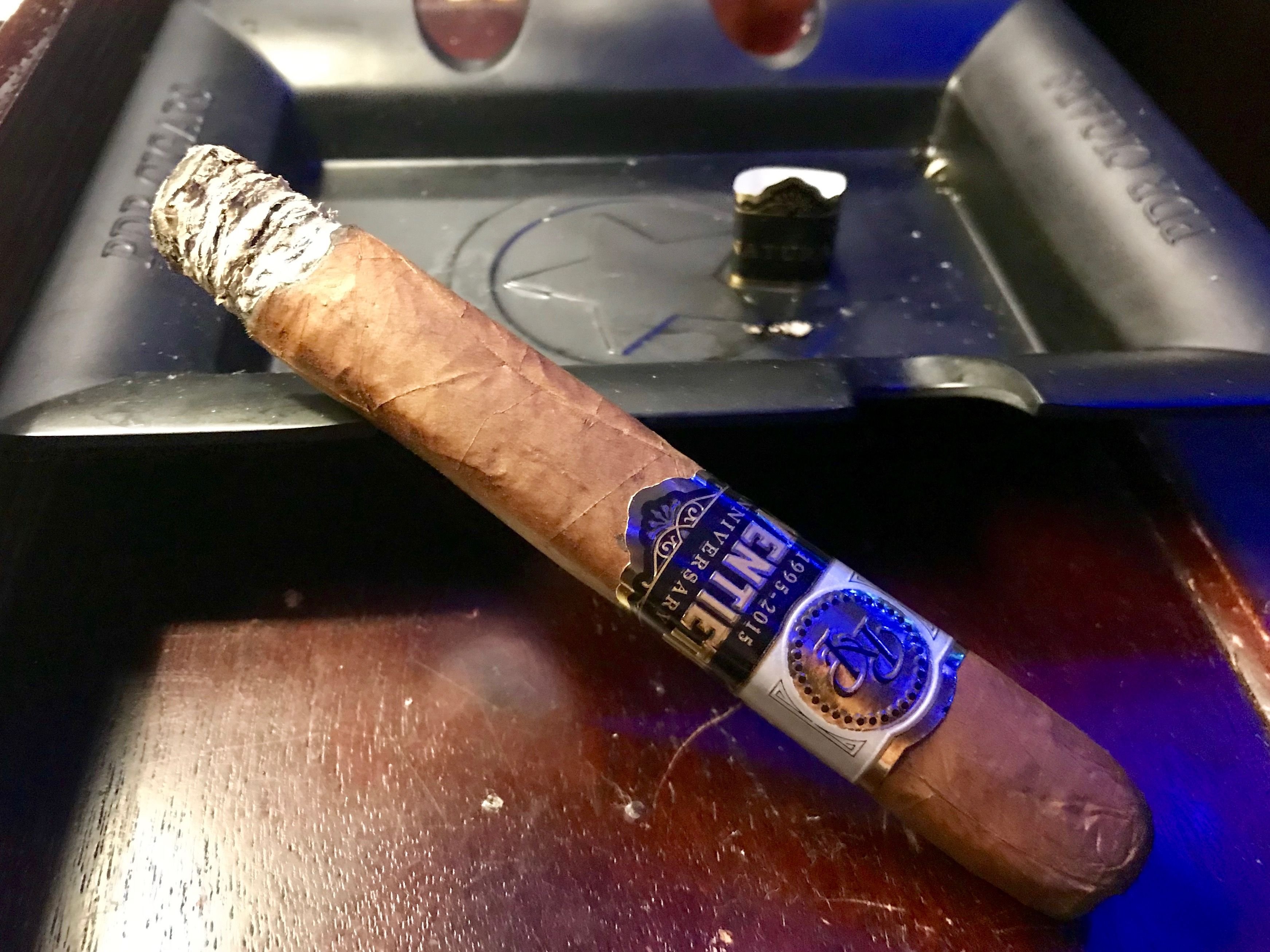 Initially, I notice a flavor profile containing creamy cocoa, brazil nut, and a woodsy finish. The smoke is smooth and cloudy, a retro-hale brings a slight tinge of pepper.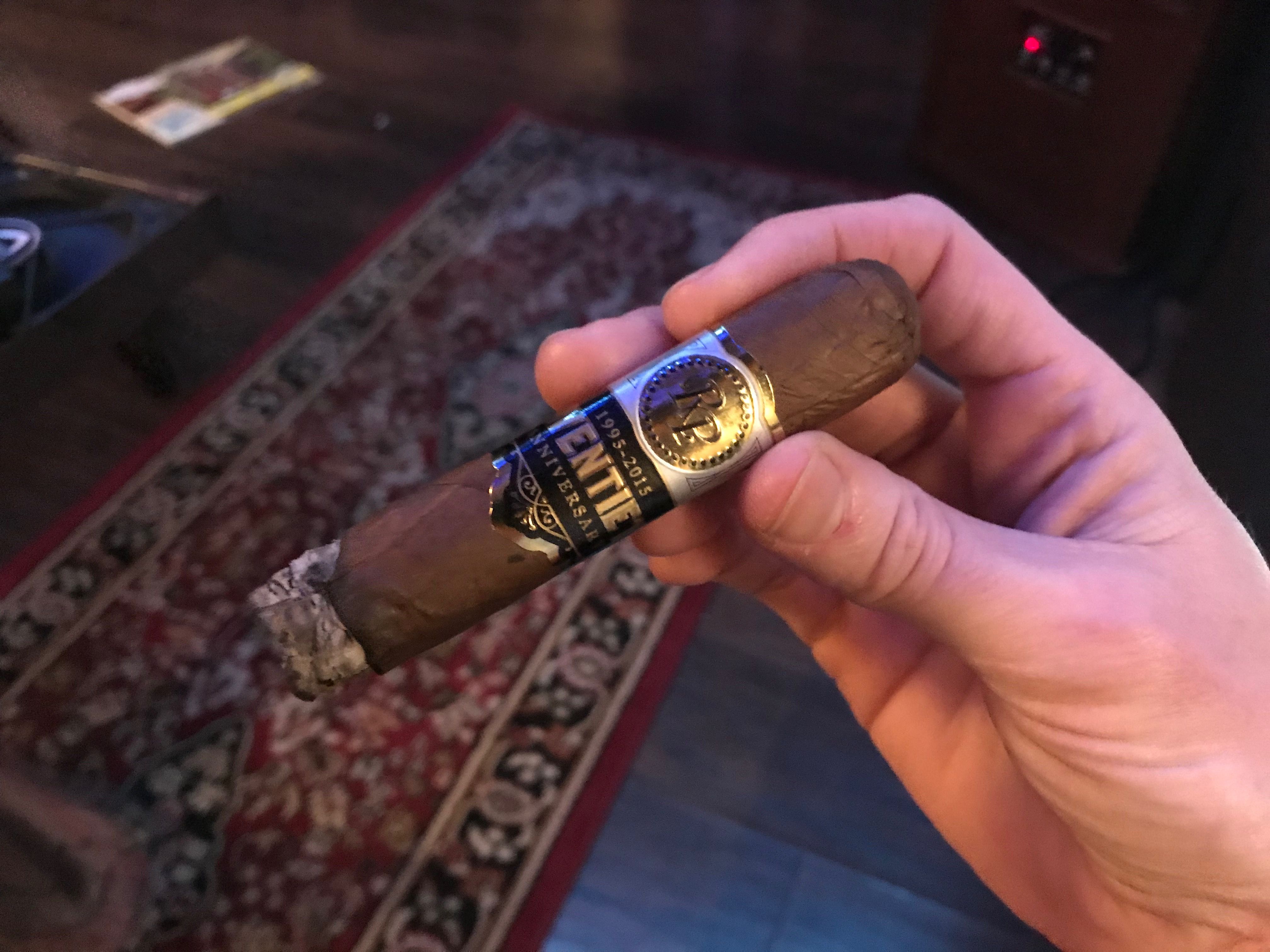 The overall flavor blend has a nuance I cannot quite dicern, it is unique to others that have the same tasting notes above. The richness in the natural tobacco flavors is quite delightful, without any off-putting aromas.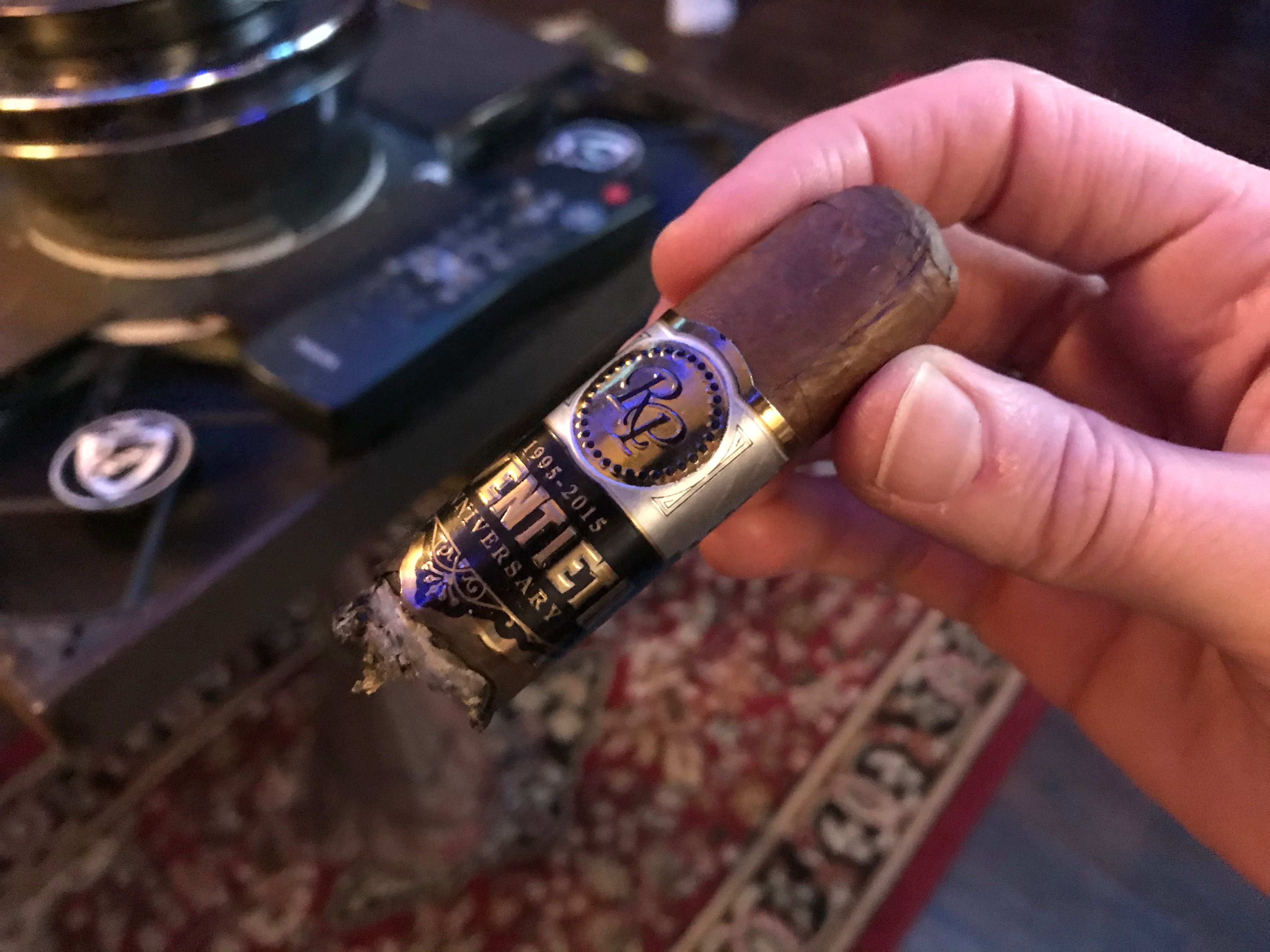 Past the halfway point now, When retrohaling my taste buds cannot decide between a slight woodsy and espresso note, or graham cracker.., it seems every other retrohale rotates these finishing notes... both too with slight pepper tones.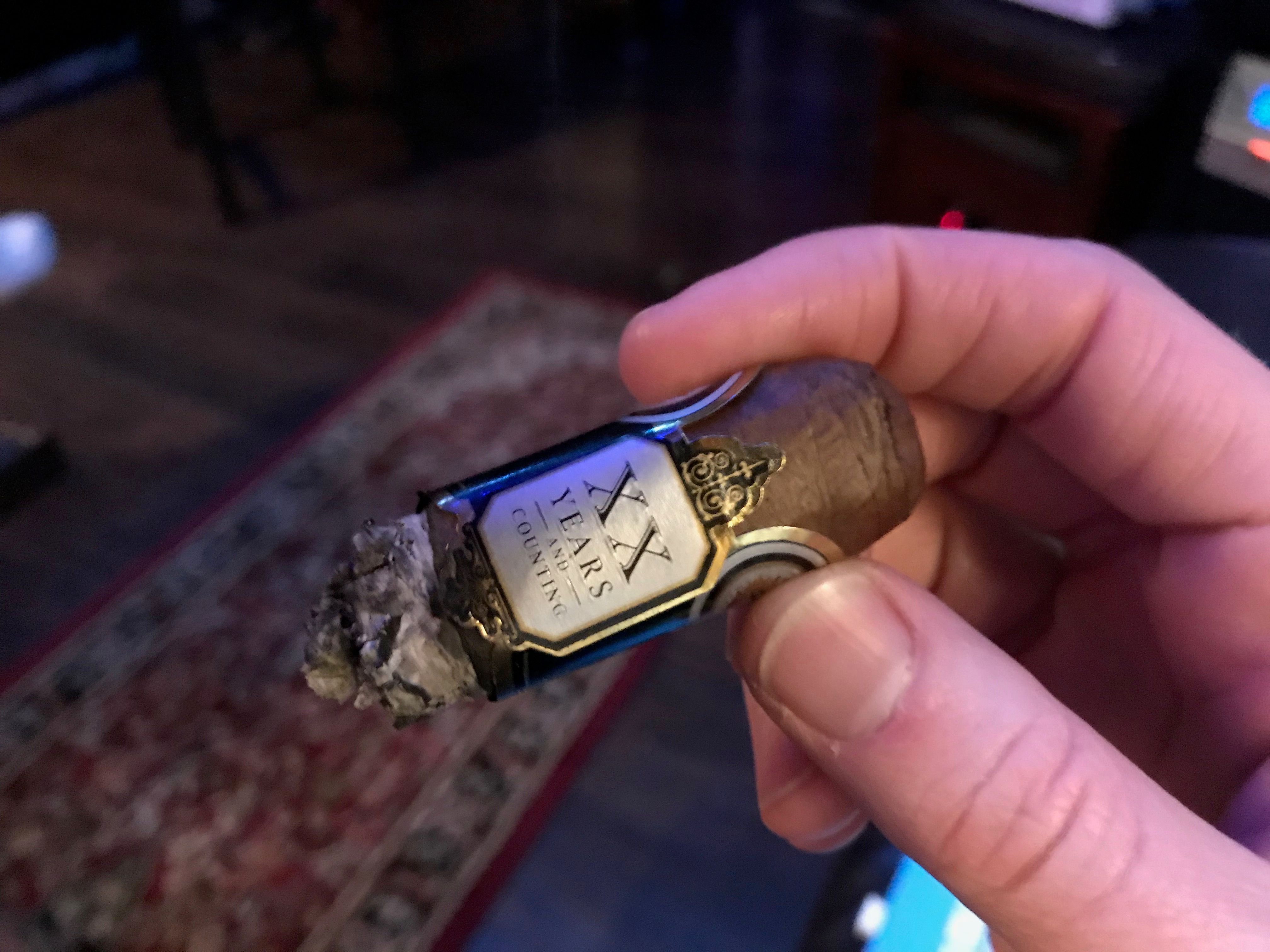 A new note, one I can only describe as dried fruit, pops into the flavor spectrum. Perhaps it is the apricot I noticed so heavily when sniffing the end before toasting. The smoke output is on the cloudy side, and thus far the Rocky Patel has performed fantastically in regards to construction. The burn rate has been fairly quick, especially for a slow puffer such as myself.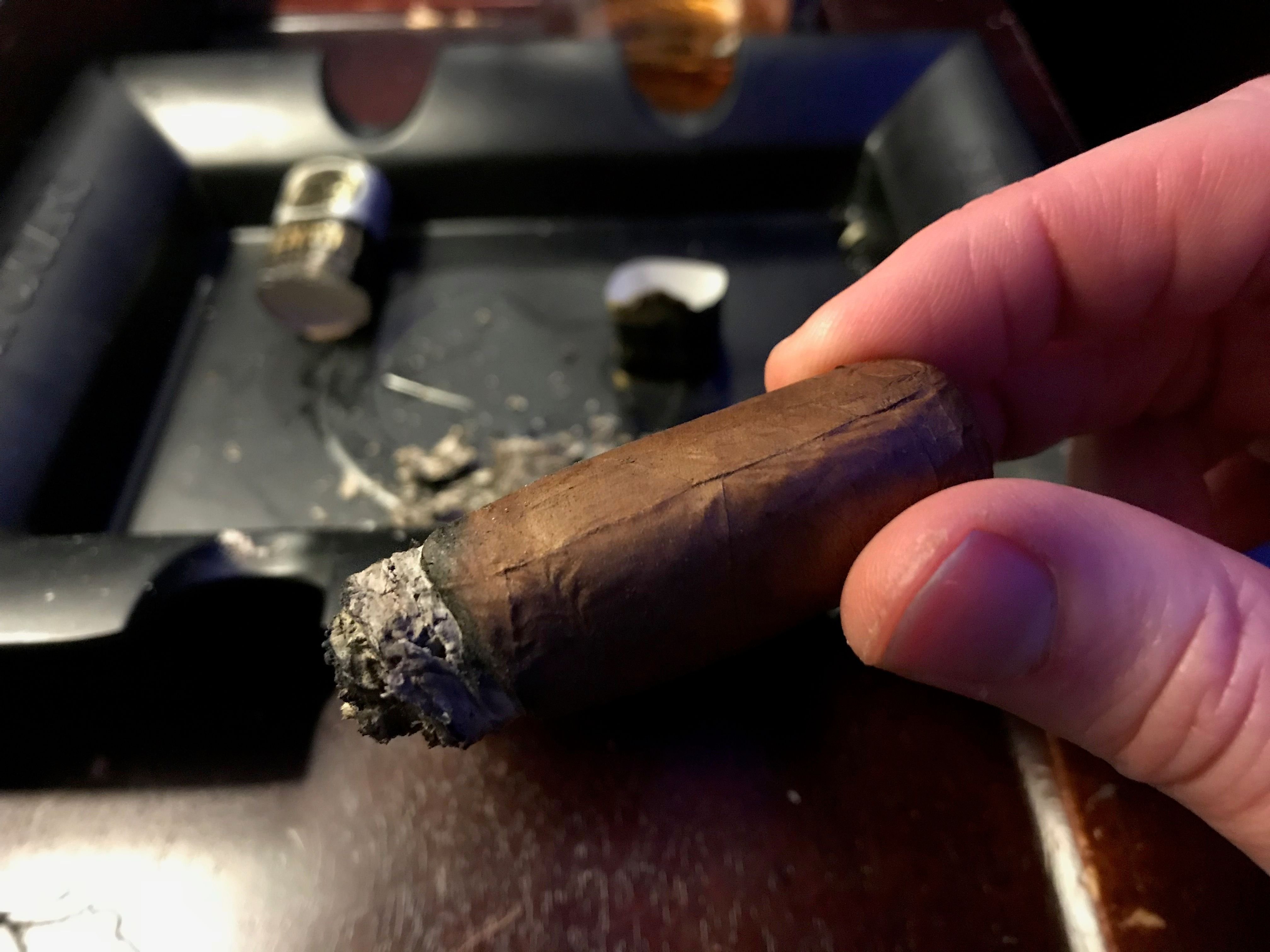 Final Thoughts
The Rocky Patel 20th Anniversary is a complex and ever-changing smoke. Each puff seems to bring a change to the pallet, going from previous flavors to new ones, then back again. I can't remember the last time I had a cigar this complex. I would love to try it in maduro and see what differences the wrapper brings to the tasting table. If you want a cigar that is going to keep your taste buds busy, while providing a delightful flavor experience, then you must try the Rocky Patel 20th Anniversary.
My emoji rating 😋
emoji scale(🤢😖☹️😕😐🙂😀😋🤗😍)
Smoke time: One hour
Main tasting notes: milk chocolate, nuts, espresso/woodsy
Strength/Body: light-med/med-full
Construction Even burn, easy draw, no re-lights
Cigar paired with: Weller and coke
Price opinion: 👍🏻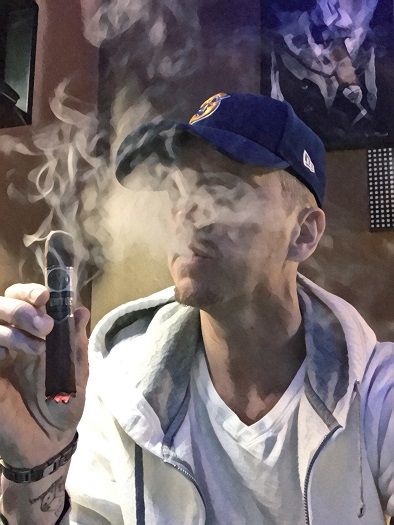 Cheers Steemians!