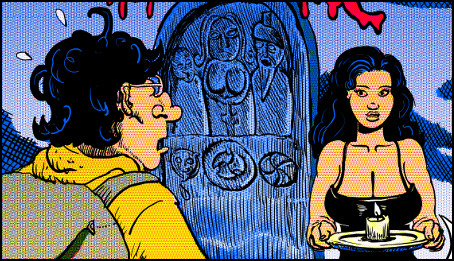 So yesterday I made the inking of my Christmas-card and here is the coloured and finished version.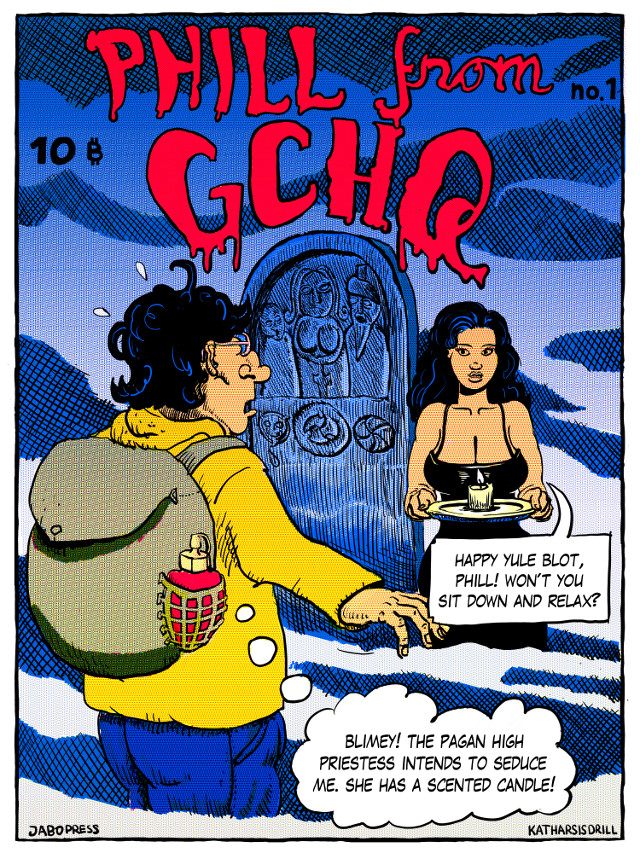 I did try to get close to the half-tone aesthetic the old horror comics (see my previous post), but I have used gradients in the finished version which was very difficoult back then, when you had to work with the whole thing on a light-table.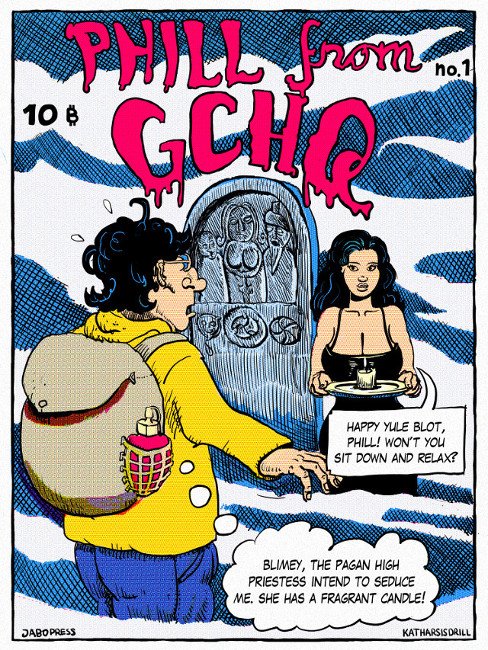 Here is an earlier version that is more classic in its use of halftone. Notice that I changed Fragrant candle to scented candle after advice from my proofreader and his American girlfriend as the scented candle sounds more suggestive!
I worked with each plate separate, so instead of choosing the precise colour I worked only in red, blue and yellow and let them mix in the half tones. Below you can see two examples of the special patterns that is created when you tilt the half-tones - as you can see they behave nicely, creating fine controled patterns instead of ugly moiré.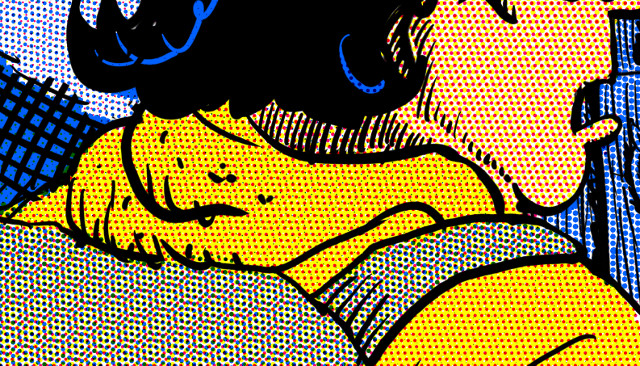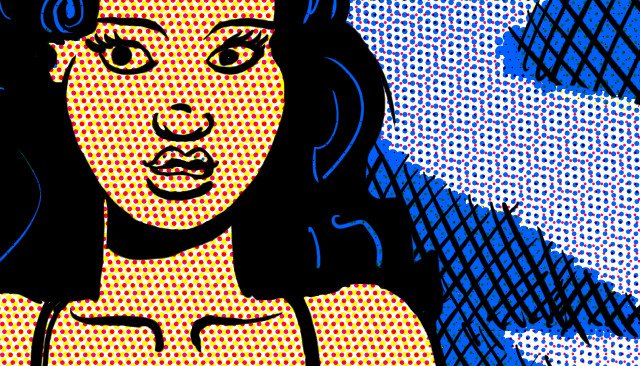 Here you can see the three colour plates with the inking on top. People who knows about printing will notice that I have used custom colours to mimic the old comics. (Back in the sixties the true print-colours was often not used, even though Goethe had found them hundred years before!). The Blue and the red are both too warm.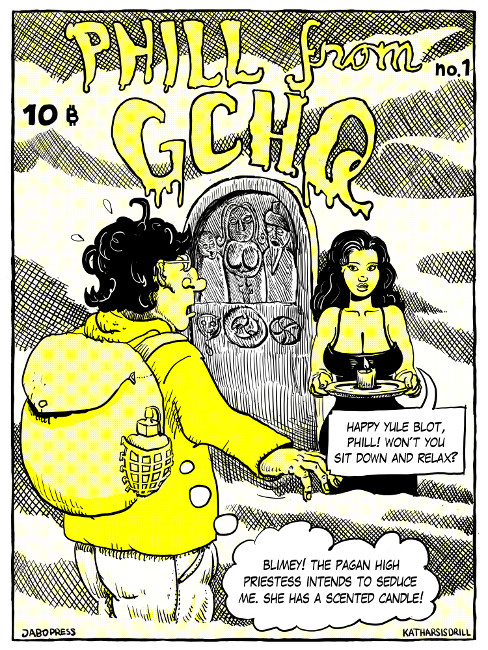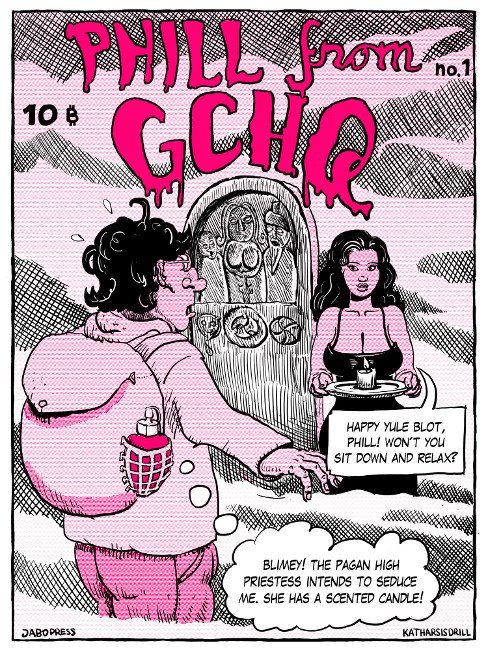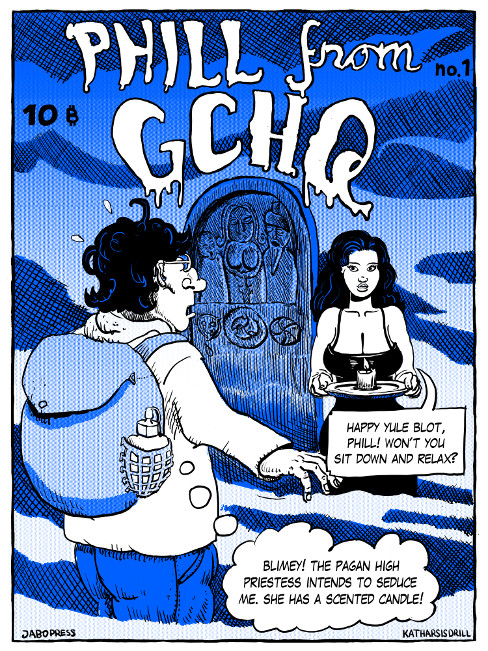 Each colour was added separately, then converted to a greyscale image where I applied the halftone-filter, and last back to the intended colour tweaking the colour tone until I was satisfied.
I consider to make this as a large screen-print and using this Christmas card as a guinea pig for the fund-raising of my comic. We'll see in the new year!
Merry Christmas from Katharsisdrill!
Hope you all have a nice time in the holiday!