Get my 2 Kindle Books Free!
This is Christmas and I have another gift for you, my readers on Steemit. I have two books on Amazon Kindle that I published a couple of years ago, and from 24 to 28 December 2017, you can get them for free.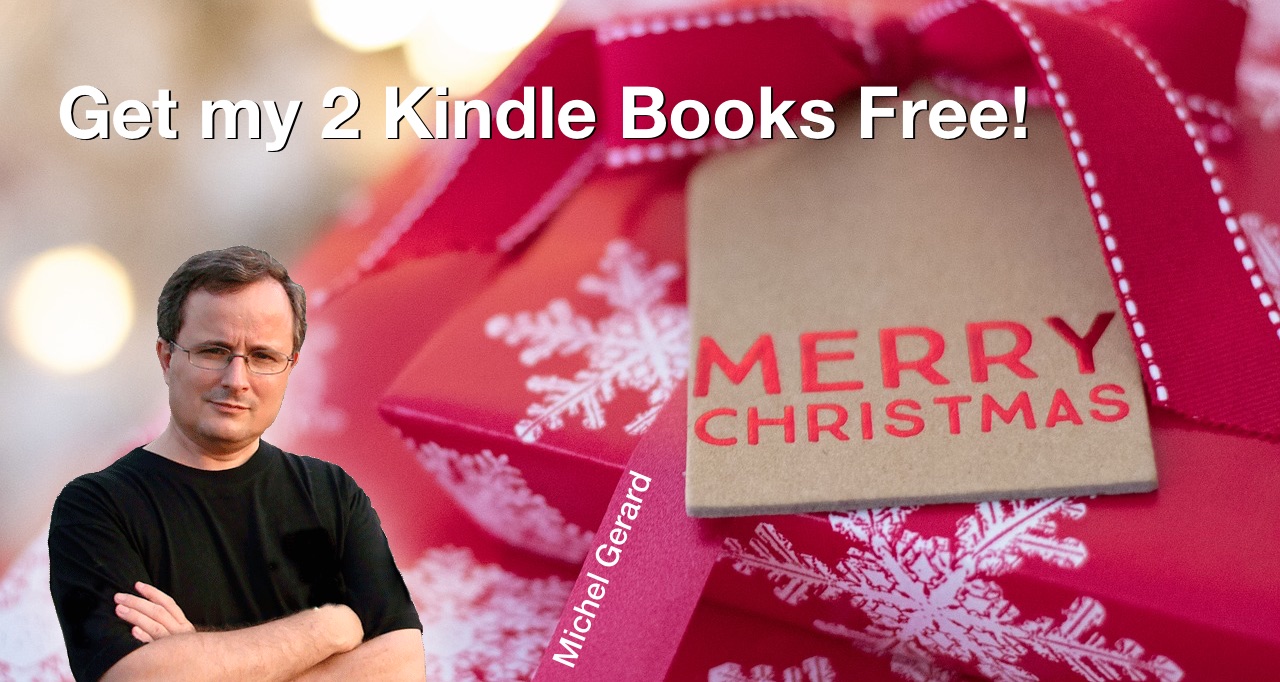 I hope that these 2 Kindle books, which are complete guides for WordPress will be useful for you if you have a WordPress blog.
Get my 2 Kindle Books Free!

I set Amazon Kindle to have the books free for 5 days, from 24 to 28 December 2017. If you don't get the books during these days, I won't be able to give them again for free as we are limited to 5 days every 90 days.
Speed-Up WordPress: Step By Step Guide To Speed Optimize Your Blog

"The Web Should Be Fast" ~ Google, Inc.
Speeding-up your WordPress blog seems difficult at first, but when you know how to do it, it is in fact very simple. This book will show you how you can speed optimize your WordPress blog, make your users happier, save on unnecessary web hosting upgrades and make Google happy, as it is common knowledge that faster blogs rank better.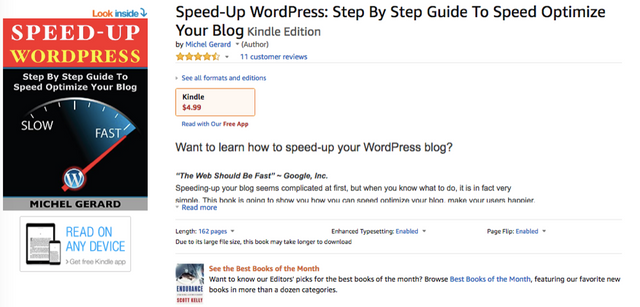 Chapters:
Should You Speed-Up WordPress?
Server Side Optimization
Speed Test WordPress
Image Optimization
Database Optimization
JS, CSS and HTML Optimization
WordPress Caching
More Speed Optimization
Using a CDN for WordPress
WordPress Hacks & Tricks
Get the book for free here: https://www.amazon.com/dp/B00RN0091A
WordPress Optimization Made Easy: Rank Your Blog Higher And Faster With Five Easy To Implement Optimization Technics

In this book you will learn how to rank your WordPress blog higher and faster when you follow the 5 easy-to-implement optimization technics shown step by step in the book.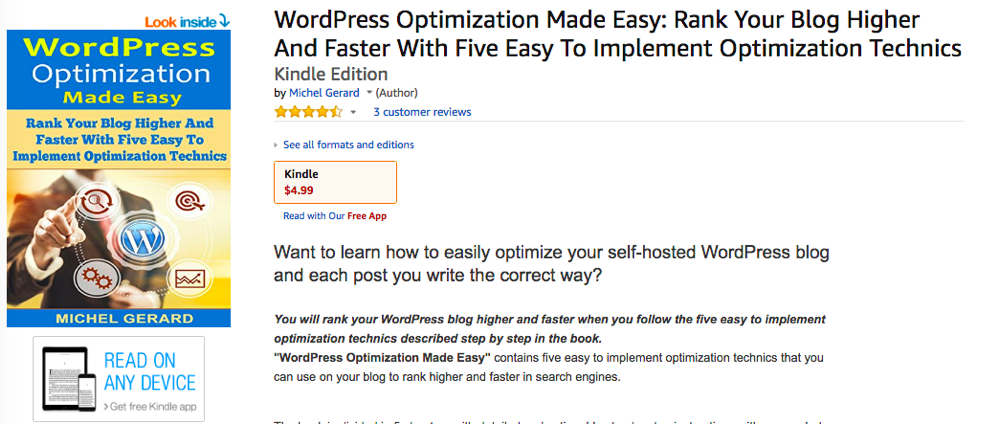 Chapters:
how to easily find your main keyword for each blog post.
how to optimize your blog posts in 21 easy steps.
how to use Sitemaps for Google Webmaster Tools.
how to ping your blog posts the correct way.
how to easily integrate social media in your blog.
Get the book for free here: https://www.amazon.com/dp/B00P150RE8

If you are on the Amazon page and still see the books at $4.99, be patient and try a while later because depending on your time zone, you might not see the free offer right away on 24 December 2017.
Would you upvote this post and follow me for more because this will show me your appreciation and encourage me to write more posts like this one?
Merry Christmas!
Michel Gerard