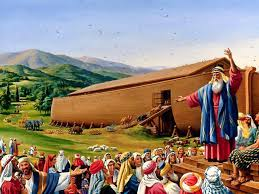 Noe means: rest; he lived in a just way, before God and men and assumed with a high sense of responsibility the order that the Lord gave him: making the ark, where he and his family were saved.
Although there were no laws, Noah walked nicely before the Eternal:
It was fair, perfect and straight
Crier of justice
He did not deviate from the mandate
In the midst of uncertainty, he demonstrated to have believed in the Most High, let's observe the examples he left us:
He was holy in the midst of a corrupt world.
Genesis 6: 11-12
He was patient as the Lord's day approached.
1 Peter 3:20
He fulfilled the mandate of the Almighty.
Genesis 7: 9
In addition, he believed the word of God, before the judgment that was approaching clinging to the only means of salvation for him and his family. We too must cling to Christ today, the only way of salvation according to: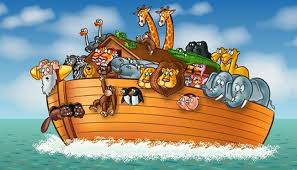 Because there is no other name under heaven in which we can be saved, but in Christ.

Acts 4:12
Beloved, Noah is an example of having obeyed the Lord, in an unconditional way and thus the Adonai wants us to live, according to the example that Jesus Christ left us in his Holy Word; without deviating to the right or to the left.
Chosen from God, I speak to you, if to you appealing to knowledge the grace of God that you possess of the Heavenly Father that we become that Noah that God wants to use at this time to proclaim that Christ is the Lord and King of eternal Salvation.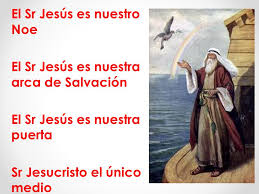 I pray to the Blessed One to help you come to him and attract you after his son.