A GENTLE WORDS - DAILY VERSE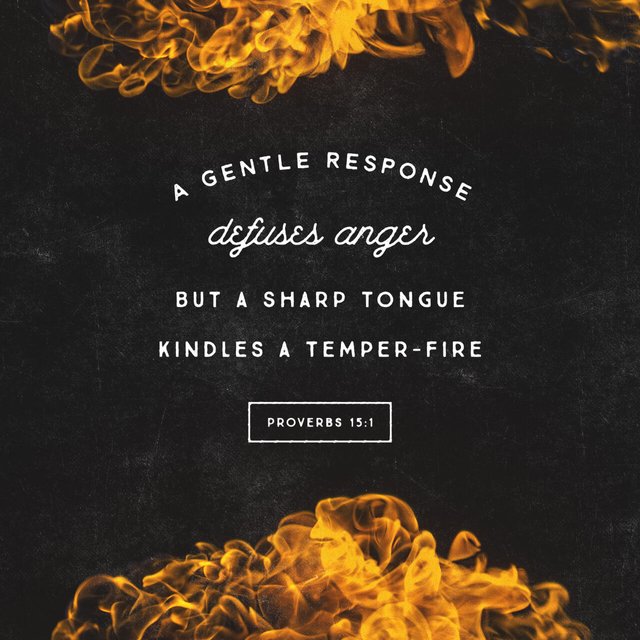 bible.com
How many small discussions have ended up in big fights causing even many deaths. Human beings have some qualities of mirrors, we reflect what they give us, if someone gives us love we give them love, if they give us anger we give back anger, generally this is so. The words we utter play a very important role in our lives, sometimes misusing them can bring misfortune.
When you're arguing with someone, if this person is upset it's best to use soft words and not rough words, with soft words you will appease their anger and keep the peace, even if you're right you won't get anything good by responding anger with anger. However, when you try to reason with someone else, they automatically respond by trying to give it to you. A wise person can bend others with gentle words, he does not need to impose himself with force but with the mind.