Idnit Witness Farewell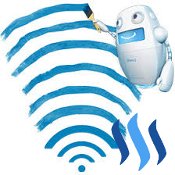 A Curation Trail Witness
---
Hello Steemians
Next month marks my one year anniversary as a Steem backup witness. As most of you know the main objective of running this backup witness node besides supporting the Steem blockchain, has been to support the Christian Community here at Steemit.
Most of those twelve months the node has operated at a loss, but it has given me the opportunity to build and support the Christian-Trail. The Christian-Trail, with your help; has grown very strong and together we now have a very strong community supporting one another. As it should be.
As of now, I have decided to shutdown this account and the backup witness node associated with it. We have many new witnesses coming aboard Steemit and most of them are quite capable and worthy of your vote. Please remove your approval vote from @idnit and give it to another deserving witness.
I greatly appreciate all the support you have shown me and I didn't want to just shut down the node without letting everyone know so that they can adjust their witness votes..
May God bless each and every one of you !
---