"I'm tired of emotions from shallow devotions."
That line is from a song, and it has stuck with me for a very long time, from the moment I heard it.
Emotions or feelings can be a trap if a Christian is not grounded in the Word of God. In fact we know that we walk by faith and not by sight (2nd Corinthians 5:7) and so whether you feel it or not, if God has said it, that settles it.
The Bad Side of Feelings
How many times have we felt like our prayers go no farther than our lips because we FEEL that our sins are too much to be forgiven just like that without us suffering somehow for it. Our feelings (of which fear is a subset) hinder many miracles and make many prayers unanswered.
A growing Christian knows that fear is the enemy of faith. We know that when God says a Word and we don't believe and walk in that belief, His Word is made of no effect, it is almost as if it is rendered powerless.
Faith is the victory that over comes the world. That's what the Bible says in 1John 5:4
So if God says something and I go about with the Bible but don't believe what it says, it is as good as inactive because I FEEL it is not true.
So we know that we don't walk with God by what we feel, rather we take God by His Word, we believe what He says.
The Good Side of Feelings
Some of the earliest Bible texts which struck my.mind and stayed in my memory was when Jesus, moved with compassion, healed people. (Matthew 15:32; Luke 7:13 etc.)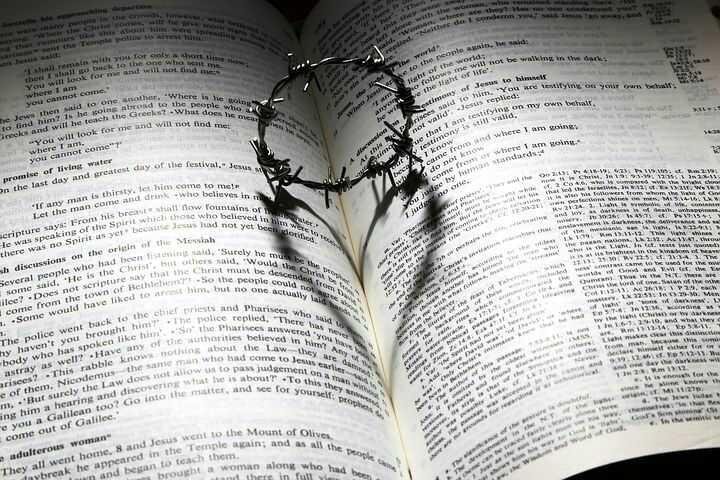 It was clear that He felt their pain and had to do something. He knew that He couldn't leave them the way He met them and that prompted His move to heal or feed or do the whatever miracle He was doing.
That is a lesson to me, to you, and to any Christian who hopes to be an instrument used by God to reach humanity. If we don't let ourselves feel, if we can't be compassionate, if we can't be empathetic we can't serve right.
Jesus' Example
The Bible says in Hebrews 4:15 that Christ was in all point tempted as we are. Why is that so? How did that happen? He lived with us, He lived among us.
He is the Lamb who was to take away the sins of the world, right? Why didn't He simply come down as a man and then die? Why did He have to experience what earth feels like? Do we notice that He died at the prime of life, at 33 years!
He had to feel what humans feel. He had to feel hunger. He had to feel thirst. The sun scorched Him. He saw death. He saw wealth. He saw poverty. He felt it all, and that was how we can say, "we are hungry," and He'd understand because He felt it.
I'm not saying we have to make ourselves suffer so we can relate to other sufferers, not necessarily. I'm saying we have to ask ourselves questions, I'm saying we have to ask the Holy Spirit help us see how destitute a situation is and feel the accompanying pain and pray accordingly. I'm saying we have to get personal and not be aloof.
Salvation is not a formal thing. It is so personal that God gave His only begotten Son. It is that personal.
So, are you into saving souls for Christ? (we all should be), we all should feel what it means to be in darkness.
Are you an intercessor? Feel what bondage of sin and diseases can do to humans.
Are you blessed with the gift of healing? Pray with all the emotions you can garner and tell it to God.
Whatever way you are called, get personal, serve with your whole, feel the pain, feel the joy, feel it all then tell it to God.
He will attend our prayers. Amen.