Testing Kazi 84031, a 16 in 1 Lego Super Tank
Thomas has gotten seriously into testing Chinese Lego, and recently he constructed the 16 in 1 Lego Super Tank from Kazi. This is know to be one of the better Chinese Lego brands, but is it really that good?
The Kazi 84031 16 in 1 Lego Super Tank comes in lots of small packages, 16 in total. In every single package you will find instructions on how to build 2 different small pieces, meaning that you can actually build 32 different small constructions with this package (but only 16 at the same time).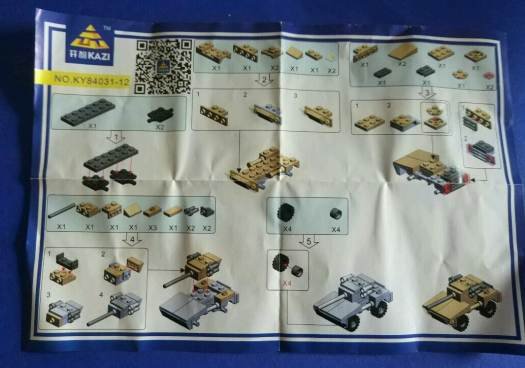 How to build a small military car with Kazi 84031
The instructions are easy to follow, and Thomas had a great time constructing it with kids at the age of 5 and 7 years old (who mostly could construct all the small Lego toys without any help).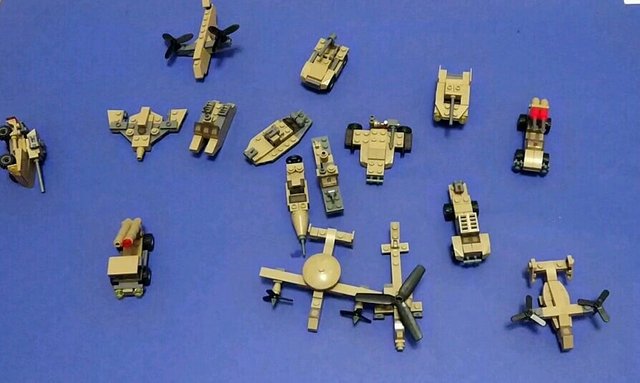 Some of the small toys coming in Kazi 84031 Lego - 16 in 1 tank
When you are finished playing around with the small figures, you will need to take them apart in order to construct the big tank.
The total package comes with around 550 bricks, and the price when Thomas bought it was around 20 USD (but, sometimes it is more expensive than that). The bricks are 100% compatible with normal Lego bricks, making it easy to use these bricks for other Lego constructions, or using normal Lego bricks to make these constructions even cooler.
Thomas constructs the large Kazi 84031 Tank
Thomas was curious to see the big tank and what it would be like. But, to be honest, Thomas didn't construct it himself, but the seven year old boy constructed the tank all by himself and without help. Here you can see a little animation of the construction process.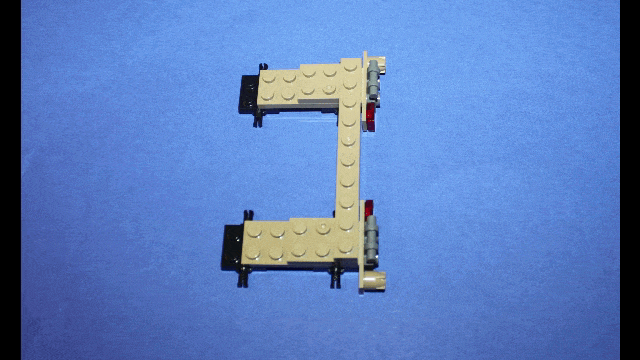 It took a little while, but it wasn't a very hard thing to build! The bricks always fitted smoothly, and there was no trouble at all. There are no figures coming with this package, so don't expect there to be soldiers around as you open the different packages.
If you want to see even more of the tank and what it looks like in real life, check the following YouTube video.
Kazi 84031 Lego Tank conclusion
Thomas is very satisfied with the package. It isn't the biggest tank in size, but it is still nice and cool. But, it might be that kids will actually have more fun with the 16 small toys than the one big toy. Anyway, this is good and can warmly be recommended for fans of World War II Lego pieces from China. The quality is good, so there is nothing to complain about when it comes to that!
Make sure to follow The Thomas Stories and his stories to get more interesting articles in the future, to read more about other Chinese Lego products, and lots of other cool stories.
---
Posted from my blog with SteemPress : https://www.thethomasstories.com/testing-kazi-84031-a-16-in-1-lego-super-tank/
---