Avoiding the Mandatory Vaccinations for Babies in Chile
Last week, when my partner Tanisha and I appeared in family court, our conflict with the state over the matter of our daughter's vaccination was concluded with a dismissal of the case. We got lucky but not everyone does. Fortunately, our experience compelled us to learn how the system works and how one can best avoid its clutches.
---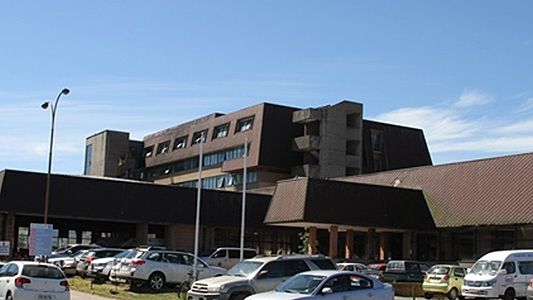 ---
Avoid the hospital.
They have police officers there that will enforce the mandatory vaccinations before you're allowed to leave. Out of curiosity, we toured the one here in Valdivia and it was a pretty depressing place to be, even for a few minutes. One could use it as a film set if shooting a movie about a Soviet nuthouse but I certainly wouldn't want to be stuck in bed there. This means that you'll have to deliver your baby at home, like we did, or at private birth center, under he supervision of a midwife. We hired a local doula from England who was fantastic and we had another assistant on hand to help us through the labor process. We were fortunate to not have any complications but the labor was long (about thirty hours) so it was nice to have helpers around. We also had a next-door neighbor that offered to drive us into the hospital in case something serious went wrong.
---
Avoid the public health system entirely.
Visits to the private clinics here are cheap and less intrusive. We made the mistake of visiting a clinic in the public system for check-ups and then we were in their database so it was only a matter of time before there were social workers knocking at our door.
---
Present yourself well and avoid confrontation.
Respect for and submission to authority is very important in Chilean culture so it's always advisable to remain cheerful and agreeable at all times, even if it's not an honest expression of your feelings at the time. Everyone in the system wants to see that you're trying to comply so keep your defiance under wraps until the last possible moment, if ever. We were ready to leave the country if we had to but we never mentioned that to the judge. We just cleaned up nice, smiled, and played the role of the well-meaning foreigners that just had some miscommunication issues with the clinic staff and social workers.
---
Be prepared.
You might make a mistake at some point or your birth might have complications that compel you to rush to the hospital. In such a case, it's good to have a contingency plan ready to go. You'll want a good bilingual lawyer with experience in these matters. I can introduce you to the one we hired here in Valdivia, should you require his services. I can also provide you with a waiver for you to sign and present at the hospital and at court. It's cites the protections afforded us by the Chilean constitution and absolves all other parties of responsibility. We didn't have to use this but we had it in our arsenal in anticipation of a lengthier and more complicated legal proceeding.
---
Network.
There's a sizable underground community of homeschoolers, unschoolers, and home birth advocates here in Chile and its worth getting in touch with the ones near you. We found them to be very supportive and helpful with our research efforts while also introducing us to other potential allies, which is how we found our lawyer. It was a stressful ordeal for us but having friends to help along the way made everything go much more smoothly. Don't hesitate to reach out and ask for a helping hand. I can always be contacted through the Fort Galt website and would be happy to assist anyone that needs it.