I would like to share with you a remarkable story. It is the true story of a 13 year old boy named Joey** and this happened almost 37 years ago, in December of 1982.
Joey had just celebrated his birthday. He was excited to grow up and try new things. He had already started stealing sips of alcohol and taking tiny hits off of the joints that got passed around when he spent time with friends. He was small for his age but was still strong and fiesty.
That terrible day was a very cold and snowy one and Joey was walking home as usual. The small, rural town he lived in was spread out and it seemed like it took forever to walk from one spot to another. Joey's parents hated to drive so he usually ended up getting himself where he needed to go, by walking or biking when the weather cooperated.
As he was walking a small Dodge Omni pulled up next to him.
Hey, if you help show me where the civic centre is I will drop you off at home after.
Joey barely hesitated before hopping in and seconds later they were off. Joe would later say that it was one of the worst decisions he had ever made.
Fast forward 30 years.
It's now 2012 and I am sitting watching a movie with my bud Joe. We were watching "Lovely Bones" and for those who dont know, it's a movie based on a book about the abduction and murder of a 14 year old girl.
We were watching it and I heard this gasp, but so much more emotional. It was primal and raw. I looked over and I could clearly see that Joe was experiencing major anxiety. Joe's a pretty stoic dude, so immediately I knew something was up.
He started talking quickly, in short sentences, in between large gasps.
I was kidnapped. Gosh. This is so real. I can't believe I'm watching this. It's too much. this happened to me.
I managed to piece together a few more details as the movie continued to play on.
I was kidnapped and he took me to the city dump. I got away and he went to jail.
I sat there stunned, not sure what to say. Joe insisted on finishing the movie but was clearly shook up. I decided to be a good friend and save the grand inquiry for another time.
It would take me 7 more years before I would learn the all details.
Joe and I would go on to be lovers, and it became obvious that some experience had left him emotionally scarred. Our sex life had always been a bit off, even though I would still call it satisfying.
One night, after a disastrous intimate experience I demanded some answers. I asked him point blank.
Were you sexually abused?
It only made sense, with his behavior, that he had been assaulted at some point. He insisted no. I gave it one last try.
Were you sexually assaulted?
It took him 36 years but he finally broke down and told someone the truth.
He started by saying in a small child like voice...
He touched me. I never told anyone that he touched me.
After Joey got into that Omni, he got his first clue that something wasn't right. Joey had been picked up by Greg Blover. He didn't know him, but it wasn't the first time Greg had picked up a young lad. He already had abducted and assaulted a friend of Joey's, a kid I'll call Peter.
Joey noticed that he wasn't going in the right direction and asked him what was going on. Greg asked him if he wanted to go out to the dump to have a swig of booze and get high and Joey agreed. Joey pointed out his house as they drove by. He wasnt concerned; they would be coming right back a few minutes later.
They arrived and Joey sat in anticipation waiting for the booze and joint to come out.
Instead, Greg yanked Joey's pants and boxers down, leaving him exposed. For 30 minutes Joey sat frozen in his seat, unsure about what he should do.
He refused to cooperate with Greg's demands and was rewarded with punches to his face and chest. Greg pulled down his own pants and began to pleasure himself. When Greg orgasmed Joey saw his chance.
He burst out of the car, severely hindered by his lowered pants. He fell out into the snow, and scrambled to pull his pants up. He got up, but didnt get far before Greg caught up to him.
He embraced him in a violent bear hug. Greg and Joey were still exposed. Greg punched him several times again to try to stop Joey, but he wouldnt give up. Joey wiggled and kicked and fought until he was once again free.
Joey screamed in frustration but knew that it was useless. No one was around to hear. So he ran. He headed towards the main road but was quickly followed by Greg in his little car. Joey knew that if he was captured again he would never be seen again.
Joey knew that the car couldnt go into the woods, so he hurried into the dense forest, grateful for the cover. He knew that on the other side was a gas station where he could get help.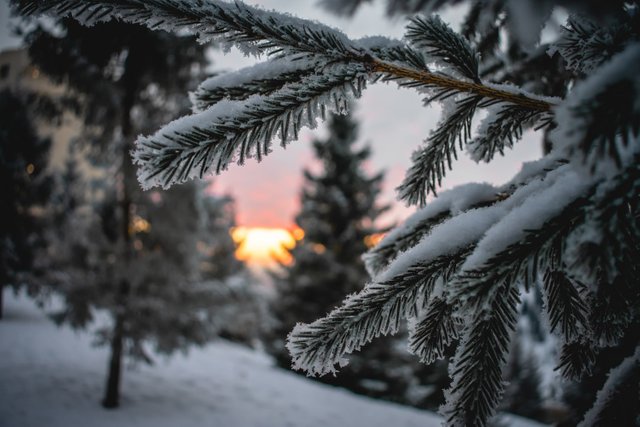 https://unsplash.com/@shnzr
He did it. He had escaped his kidnaper.
The police were called. They started the search for Greg.
Joey stayed in a state of mental terror, while he waited for something to happen. His greatest fear would come true, he would have to run from the kidnaper again.
It happened about a week later.
Since Greg knew where Joey lived, he was able to figure out which school he went to. Joey was leaving school one day when he saw Greg in the same car. I can only imagine the panic Joe experienced as he stood there and weighed his options.
Since fleeing into the woods had worked so well last time, he decided to sprint down the soccer field, away from the street, and disapeared into the forest. He didn't stop once as he ran down walking trails and cut through his neighbors yard before arriving home.
Joey's father called the police again and young Joe got to take a ride in a police car. They went to the Dodge dealership, where he indentified the make and model of Greg's car.

It wasn't long after that Greg was caught. Joey was subjected to the horror of having to testify against his abductor. Joey learned about how "lucky" he was compared to his friend Peter. Joey would never feel safe again.
Good ole Greg spent about a year in prison and was back in the community in no time.
However, Joey's family wasn't about to let Greg be there. Not long after he was released Greg disapeared. It was challenging to get details, but it seems that Joey's uncles, Jack and Gilles took care of him. They grabbed him, took him out into forest somewhere and unceremoniously ended his life. From what I understand it was an open secret in the community and I could find no evidence of an investigation or missing persons report. In fact, I couldnt find anything on line about Greg Blover at all.
I always say vigilante justice is no justice at all, but I admit I was thrilled to find out about Greg's murder.
As I have learned more about what my dear Joe has been through, I can't help but be in awe of little Joey. He was such a smart kid. Yes, he made a terrible mistake, by getting in that car, but he also made some great decisions. He understood that his life was in danger and waited for those key moments where he would have the best chance. He ran for his life and survived.
Great job Joey. You're amazing. Never stop trying to survive.
---
Thank you Joe for letting me have the honor of telling your story.
If I made any mistakes in the narative, they are mine alone.
As always criticism and comments are welcome, but please be kind to Joe.
** The names used in this story are fictonal to protect the innocent and guilty.