Tricks to Handle Crying Baby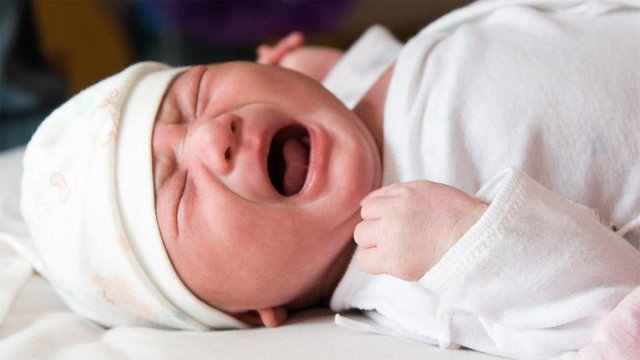 https://www.tesco-baby.com/baby/development-baby/why-do-babies-cry/
It seems that new baby can only cry to communicate with other people and for parents it's definitely important to know some baby cry tips. Parents who just have a new baby for the first time can certainly be panic when the baby cries but it's actually not necessary since it's quite normal for a new baby to cry.
Simple Things to Know When Handling Crying Baby
However there are few things for parents that should know about the baby cry and how to handle it. This article hopefully can be used for parents for handling baby cry properly.
Knowing the Causes Baby Cry and How to Calm Her Down
Check the diaper. The baby commonly won't feel comfortable if she wet her own diaper. in this case you should immediately change the diaper to calm the baby and to avoid the irritation on the baby skin when interact with the wet diaper for quite a long time. Remember to always do it gently and cover the baby with a blanket to keep the baby warm and comfortable.
Check the temperature or the skin condition. This is necessary considering that baby would also cry when sweating or feeling too cold. In this case parents should be able to adjust the clothing to make the baby feels more comfortable.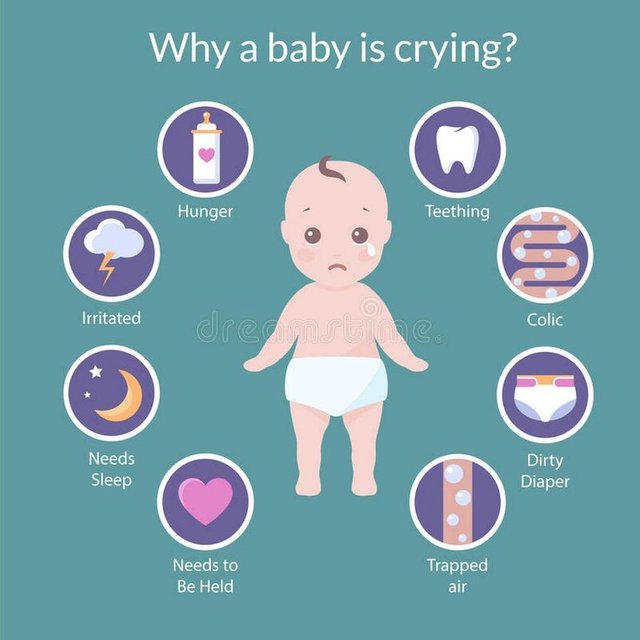 https://www.dreamstime.com/stock-illustration-why-baby-crying-icons-vector-set-reasons-babies-cry-like-hungry-colic-need-sleep-dirty-diaper-teething-need-to-be-image63526311
Hungry and thirsty are the common reason the new baby cries. This is why parents should check the breastfeeding schedule. You can also offer the bottle or directly breastfeeding the baby and let her suck on it since it's the way the calm her. Don't worry about overfeeding since the baby knows when she should stop when she's satisfied.
Soothing the baby can also be done by holding the baby and bounce her gently. It gives intimate atmosphere and feeling between the baby and parent. The new baby can also feel the warmth as she felt while she was in the womb.
Swaddling the baby can also be very useful to help the baby stop crying because the baby feels warm. Swaddling is actually very simple since parents would only need a blanket wrap the baby tightly. Hold the arms to the body and wrap the baby with the blanket tightly but make sure that the neck and the head of the baby stays free.
Other Things to Solve the Baby Cry
If parents have already check and done above tips but the baby remains crying then it's suggested for the parents to see the doctor. The baby perhaps cry because she's sick or feels pain and only the doctor knows and can decide the main causes of baby cry.