A stroll through junkyard heaven.. Oh no, what did Jay find to bring home now?!?!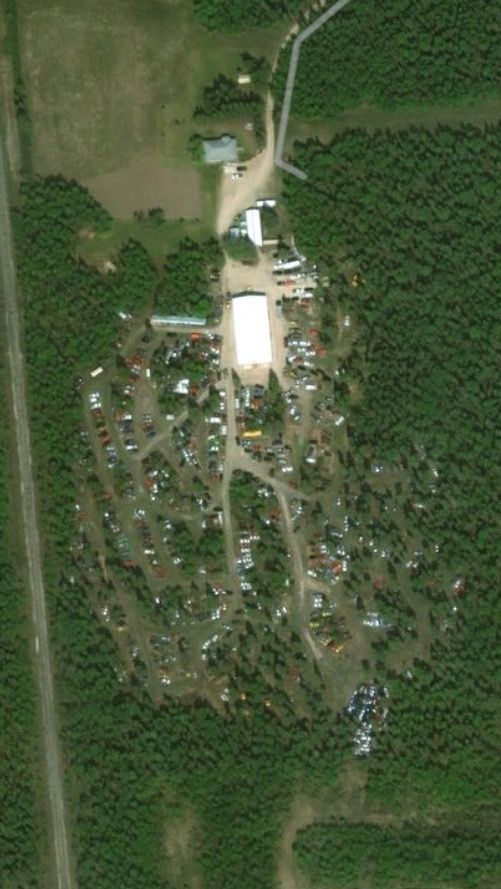 Jay and I went for a walk through a junkyard heaven! I did not know that this much stuff was there, this guy is actually our neighbor down the highway.lol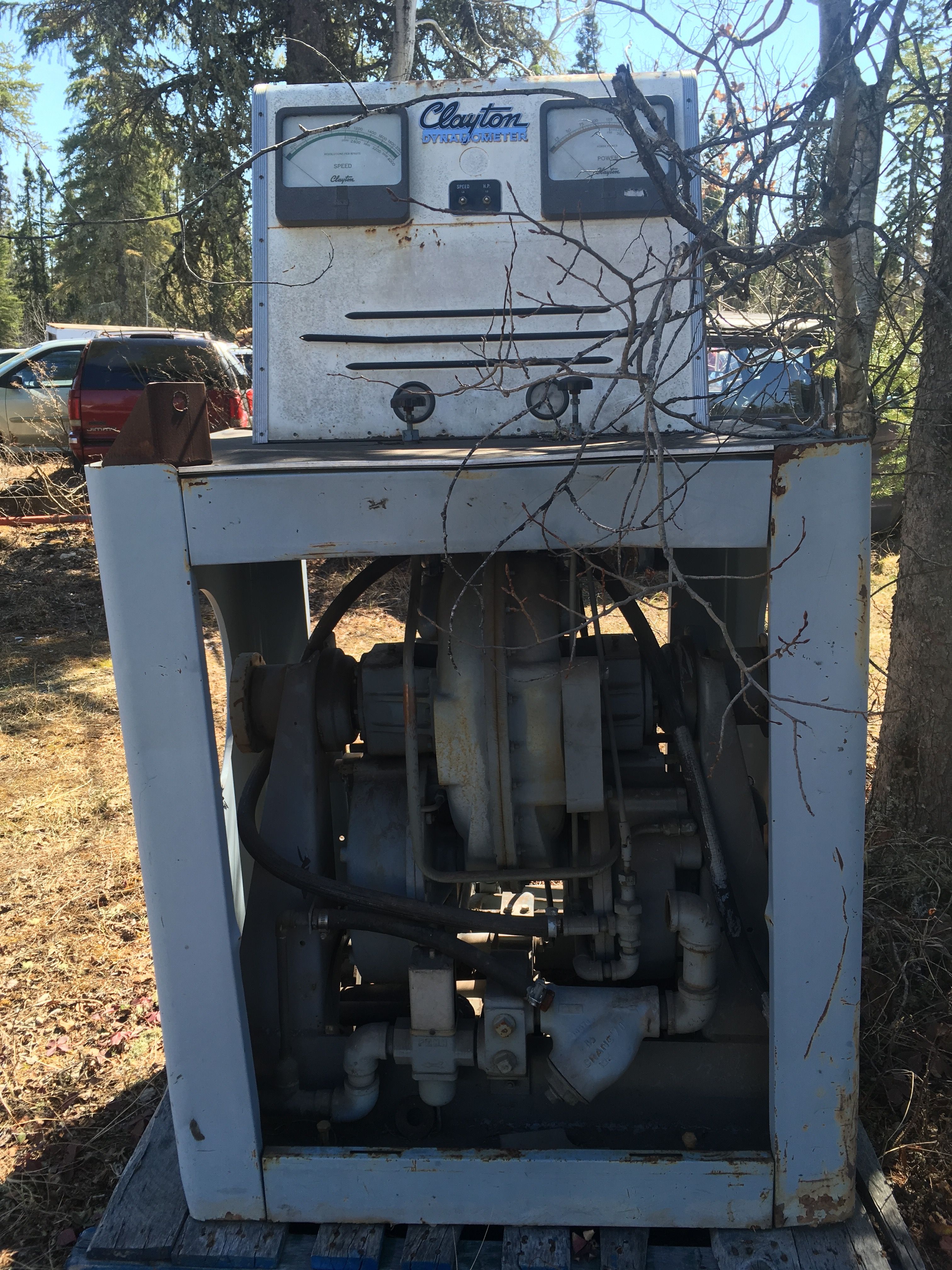 This thing is pretty neat, its used to measure the power output of an engine.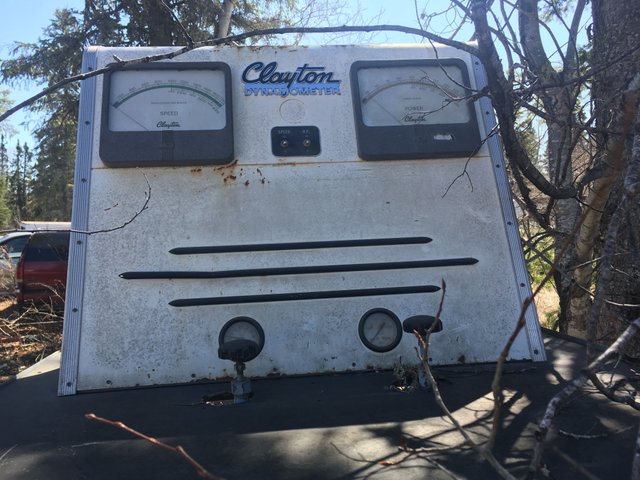 Cool old Scout with a tree trunk stuck in the front bumper.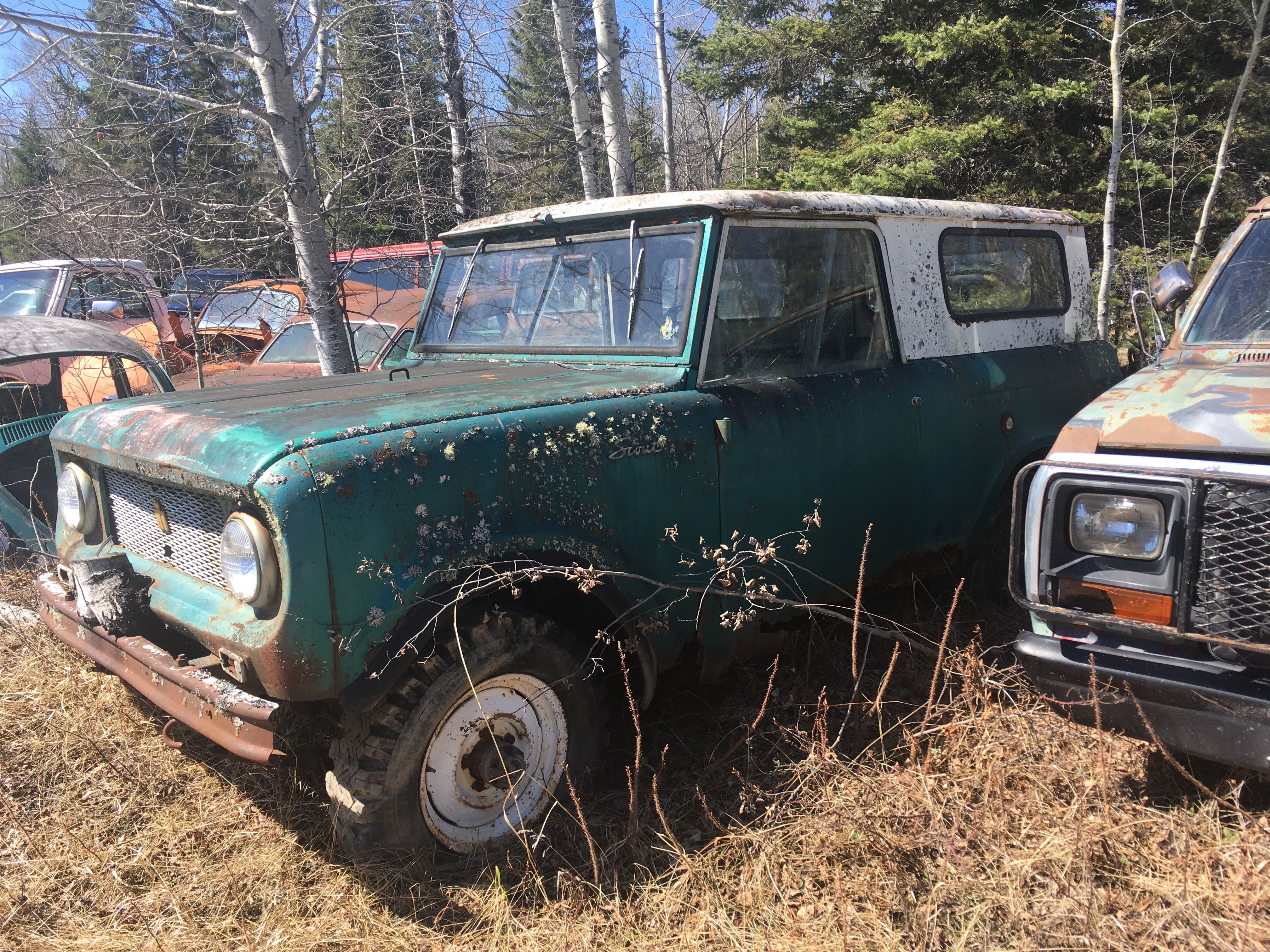 Old Plymouth still in pretty solid shape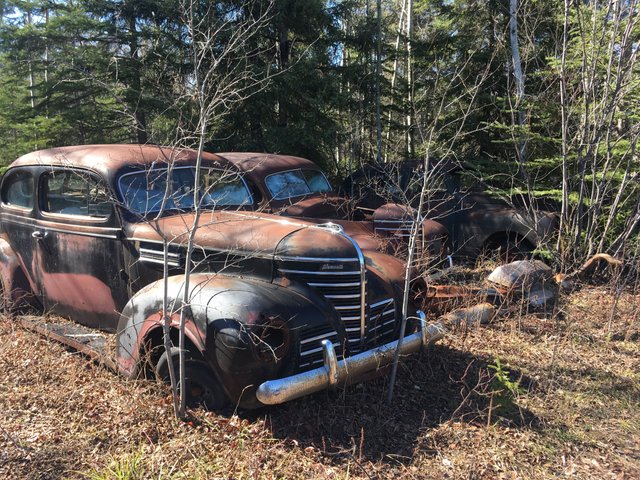 Yikes! That must have been a scary rollover to be in..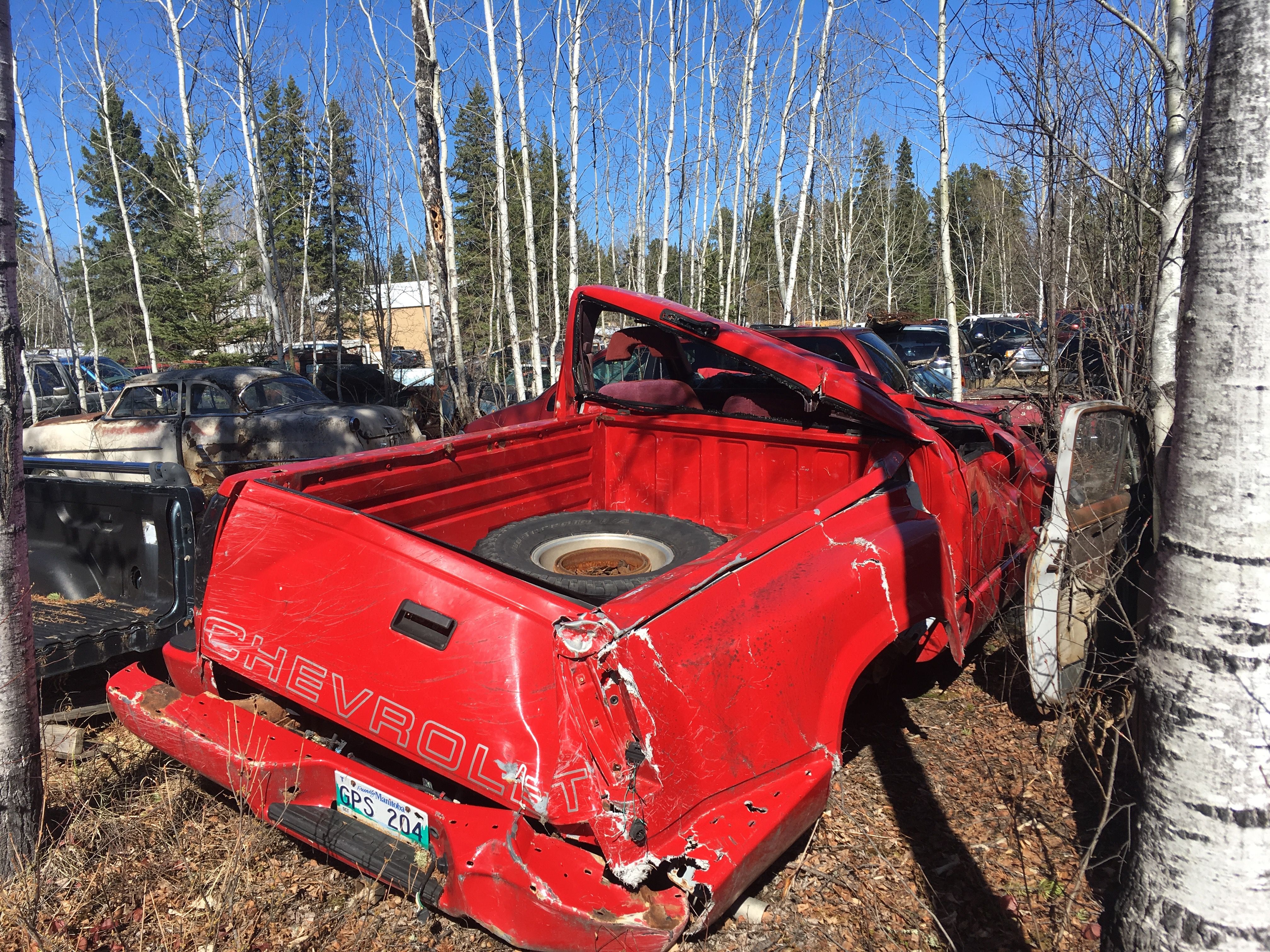 Nice style GMC.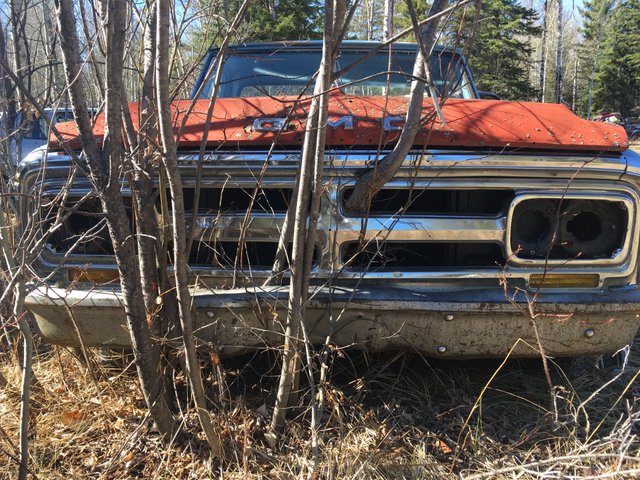 I assume the guy that drove this was a woman abuser...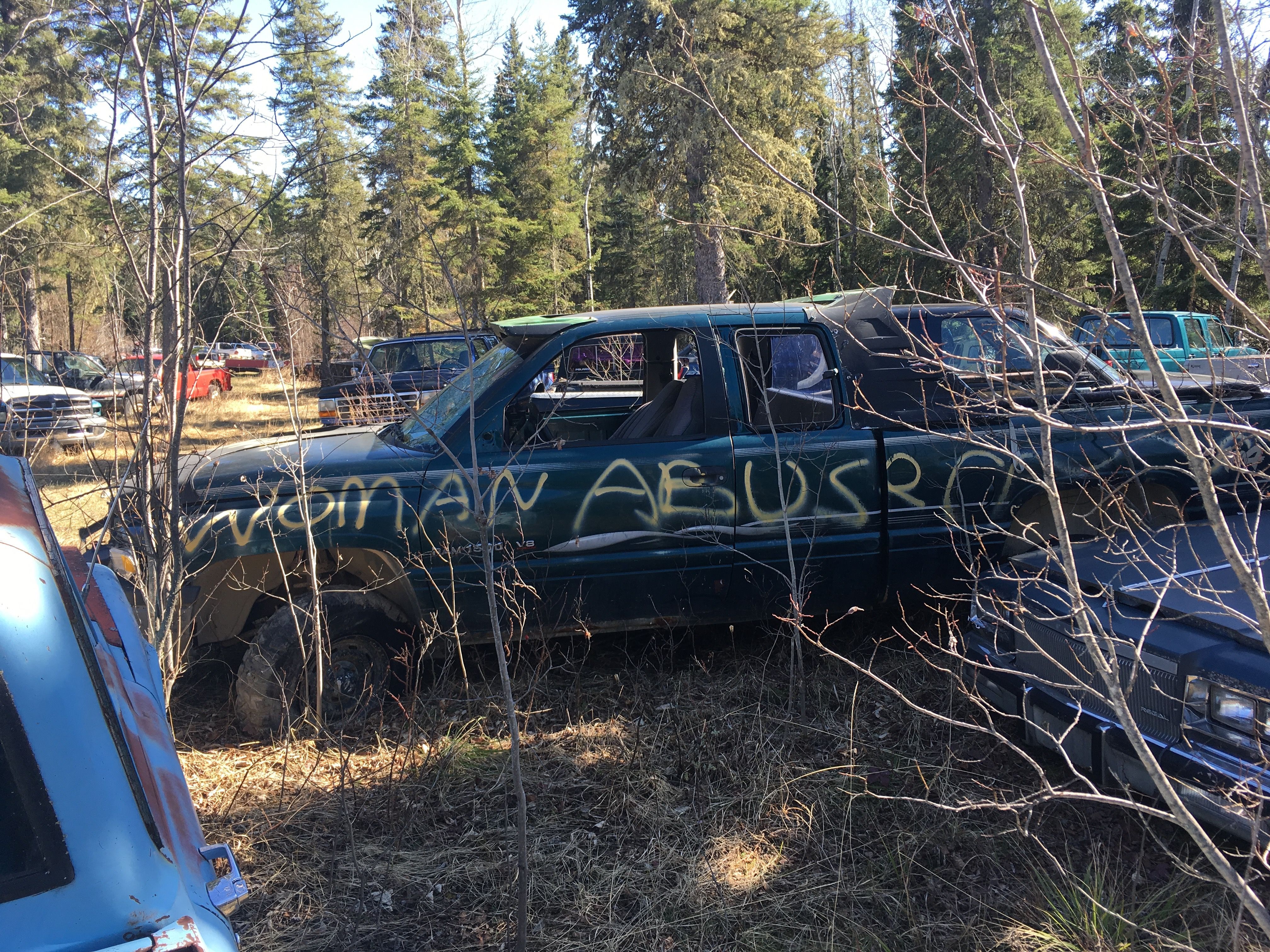 Beautiful old Nova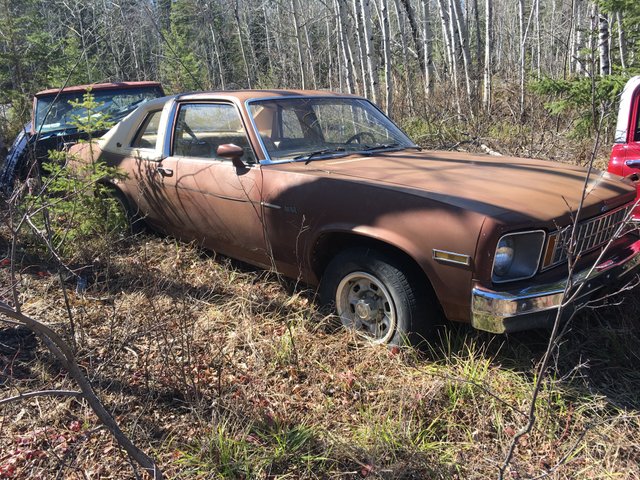 I remember this truck when it was running and driving! It was my dad's


I remember driving down the roughest road in town with it when I was just about ready to pop out Dallas! 😆
That was 17years ago!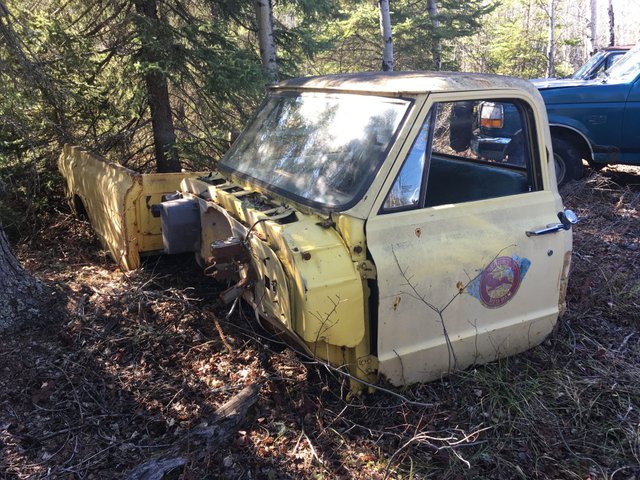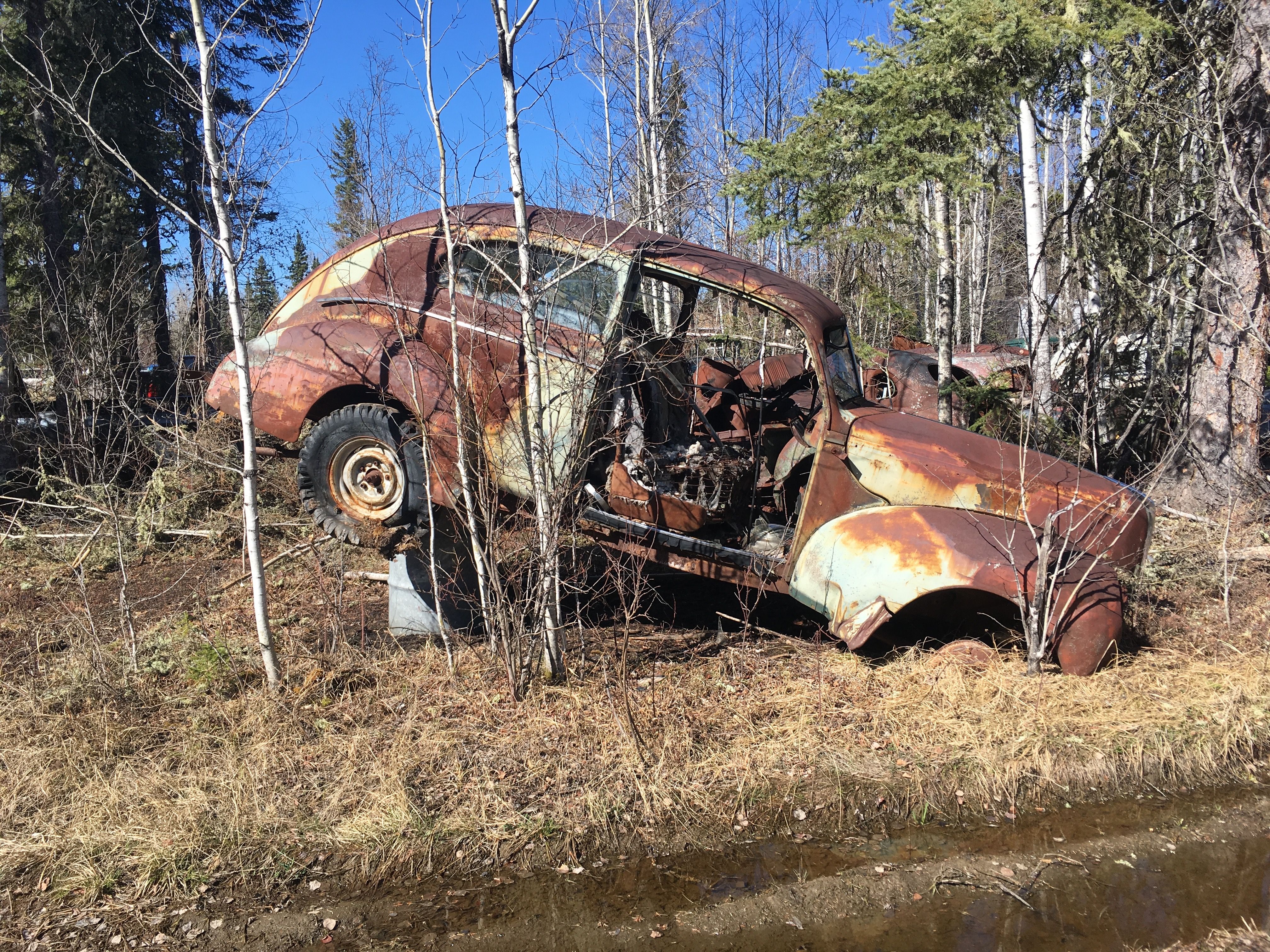 This one I had to do a double take, I thought it was a quad cab truck at first! Scary! 😖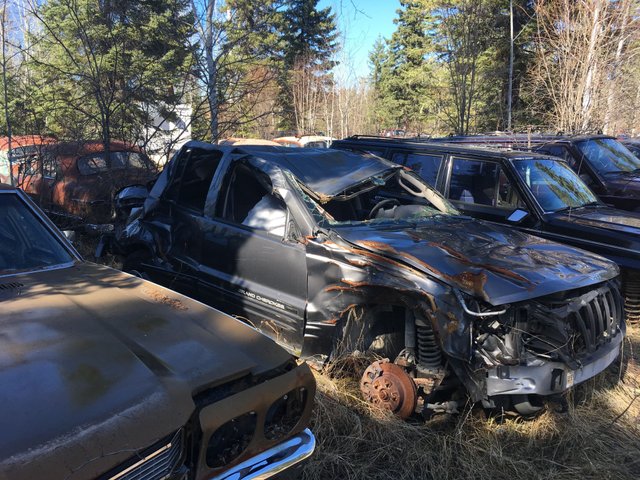 Fargo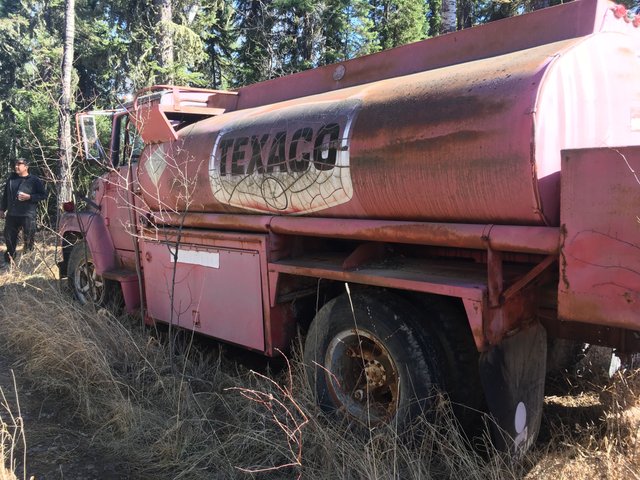 Spotted this minty looking old Ford.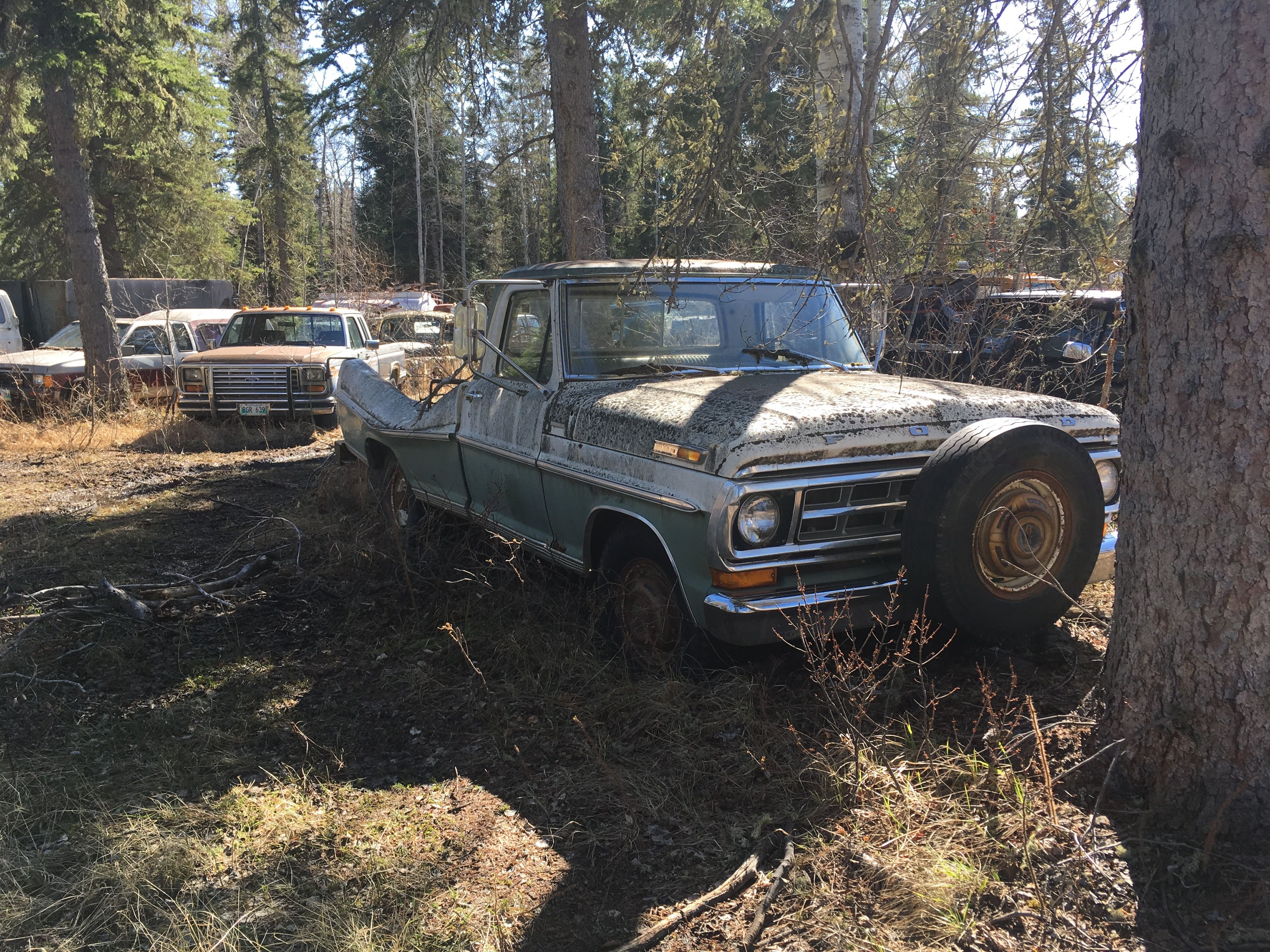 Other then this tree dent this truck is in great shape for its age, it supposedly runs and only needs a clutch.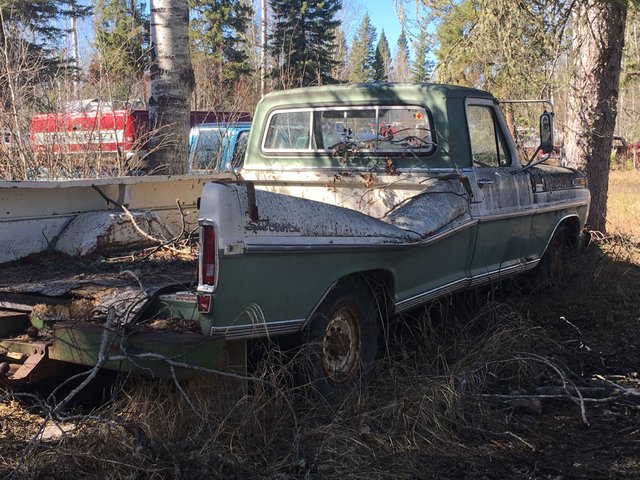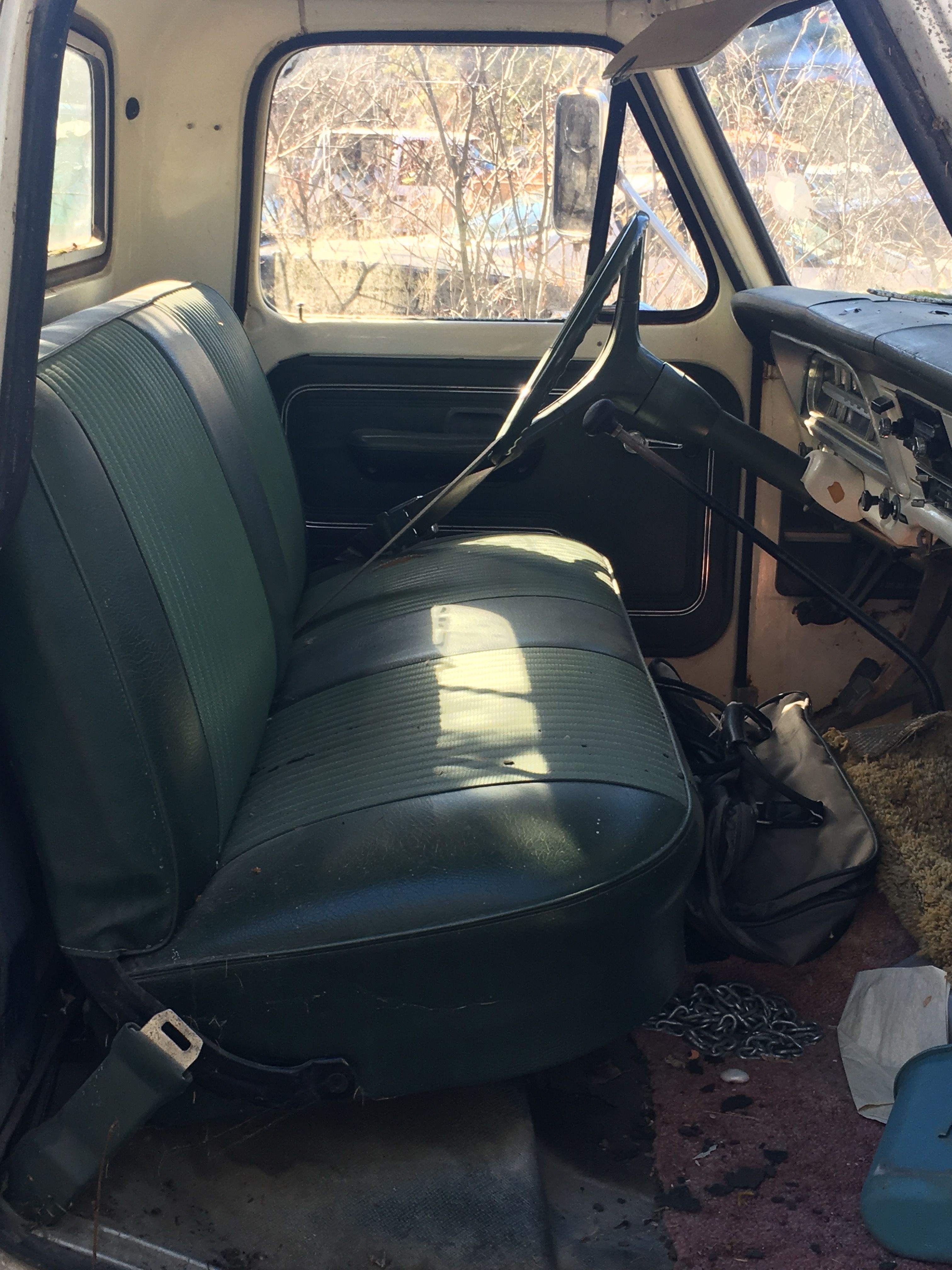 I am not a Ford fan though so it can stay there, lol.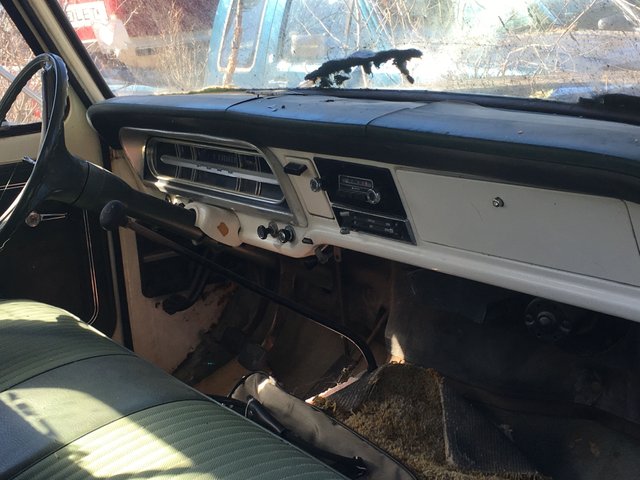 It even still has the curtains all pinned back nicely...CREEPY! LOL!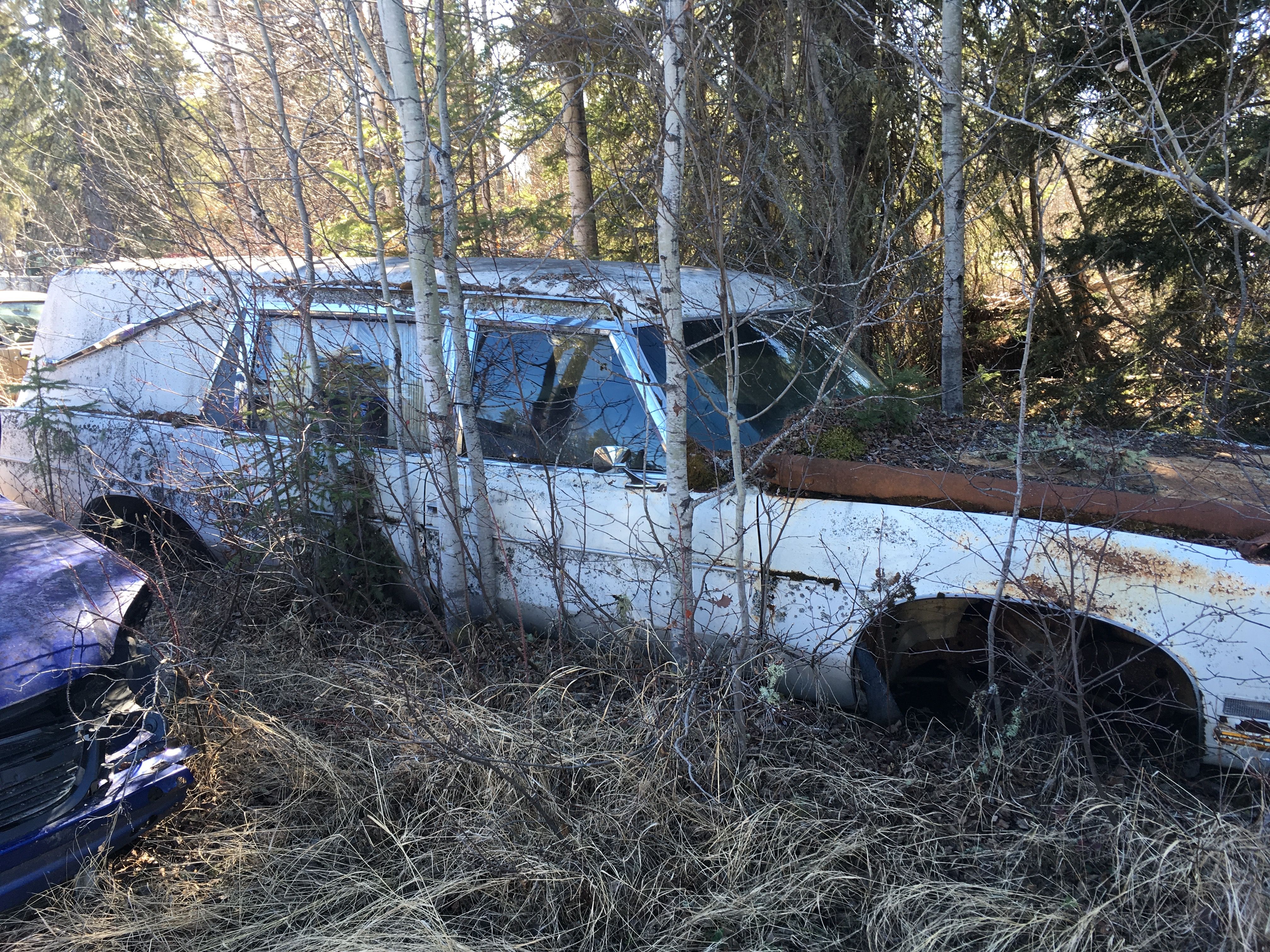 After our stroll around the junkyard, we went back up to the garage. Jay ended up trading off the two trucks we just recently picked up from his Uncle Patty's for a 1976 Chev 3/4ton and some cash but Jay just told him to keep it as credit since we do use him to repair our vehicles from time to time when we are too busy.
Getting loaded up.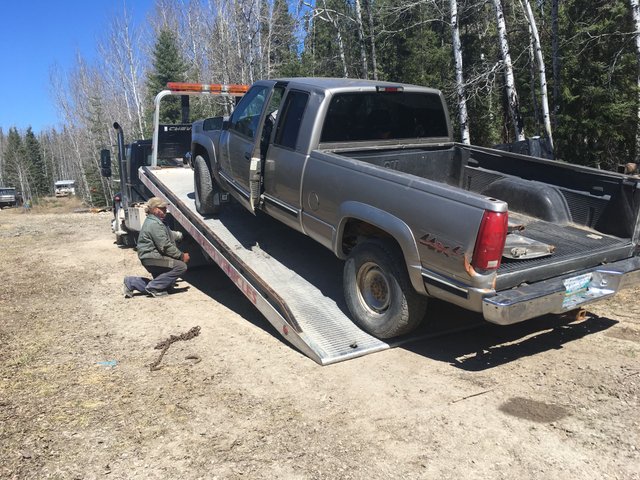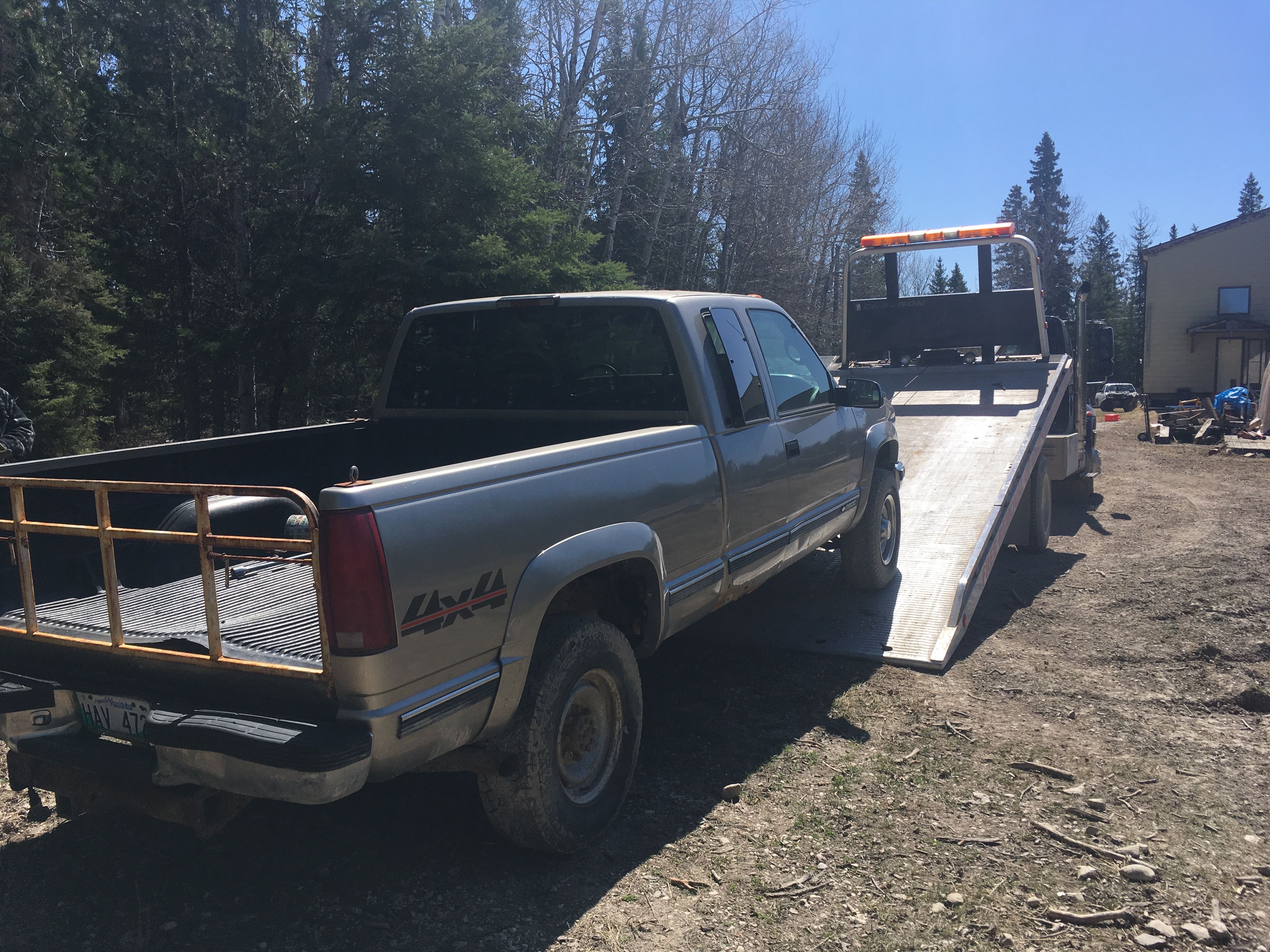 Itchin' to get it off the truck, lol.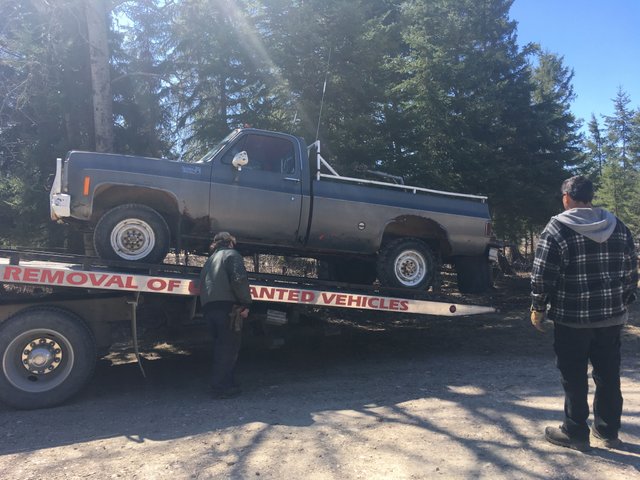 A bit rusty but not a big deal.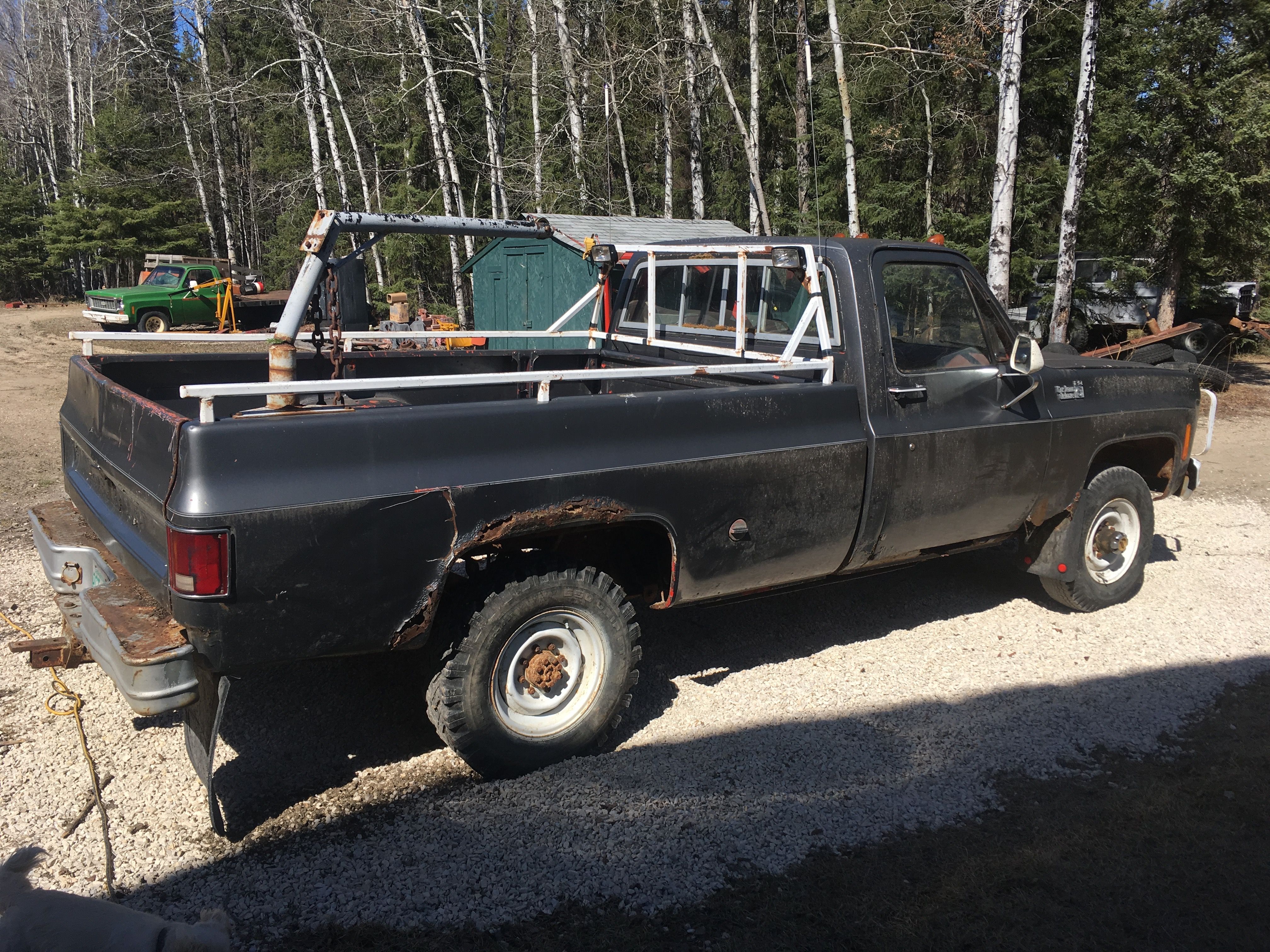 Jay got it running and driving in just a few minutes and it runs great! This will probably be the truck he starts taking back and forth to work when he gets time to look it over better.