This yield was 400mg
---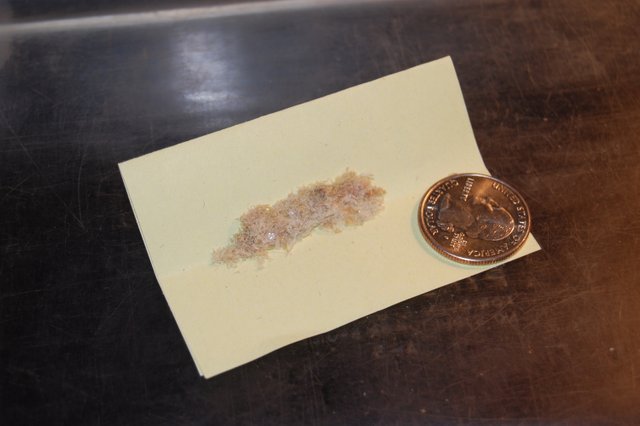 ---
Just one 12"x 4" cutting of San Pedro will yield roughly one dose of Mescaline.
---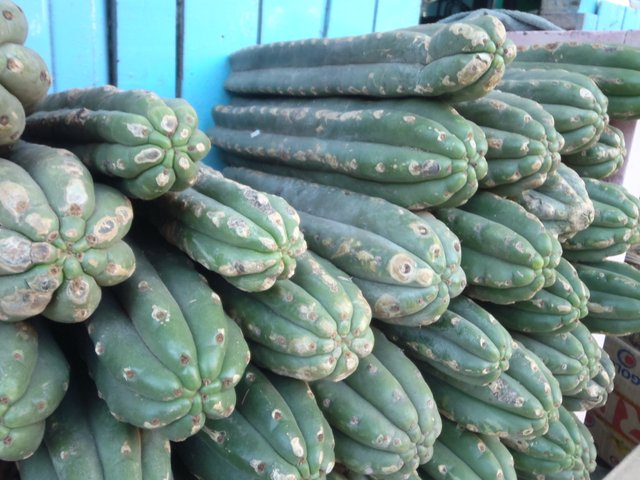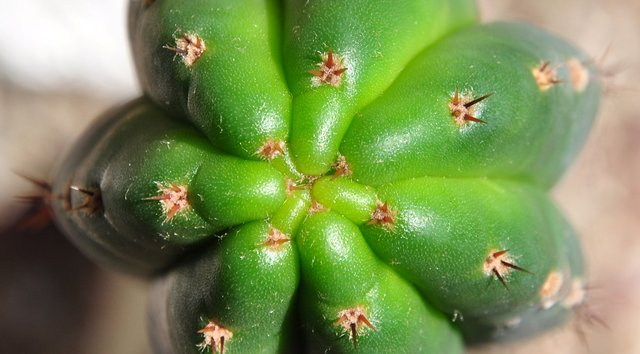 ---
Nature is great at doing its job. New pups will rise from the healed cutting.
---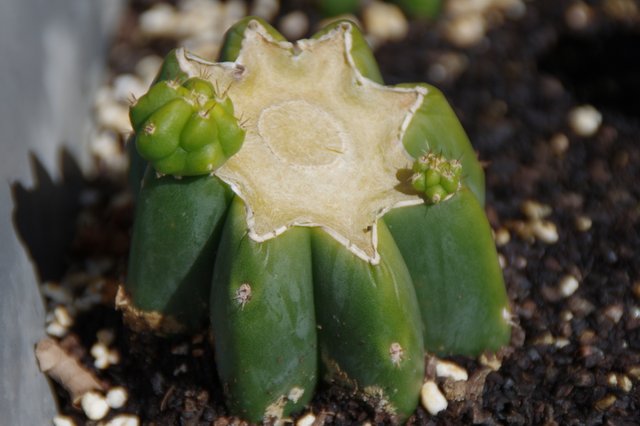 ---
Slice the cutting into serval smaller pieces.
---

---
Liquify it in a blender. eye'm sure you've made fruit juice before...
---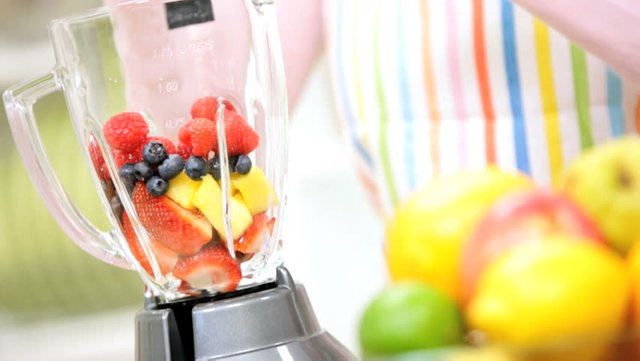 ---
Add 1/4 cup a distilled white vinegar. This will drop the pH to 2.5 and help remove the natural alkaloids from their organic state into their salt state, which is water soluble.
---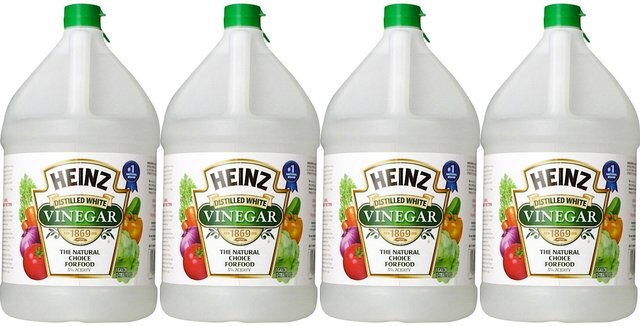 ---
Bring to a simmer over low heat.
Be aware that the blender will create SO MUCH foam.
We need to reduce this vinegar saturated cacti foam to mush.
It is ok to add more water to the blender and get it all out.
Now is time to reduce the mix to something workable by simmered heat.
---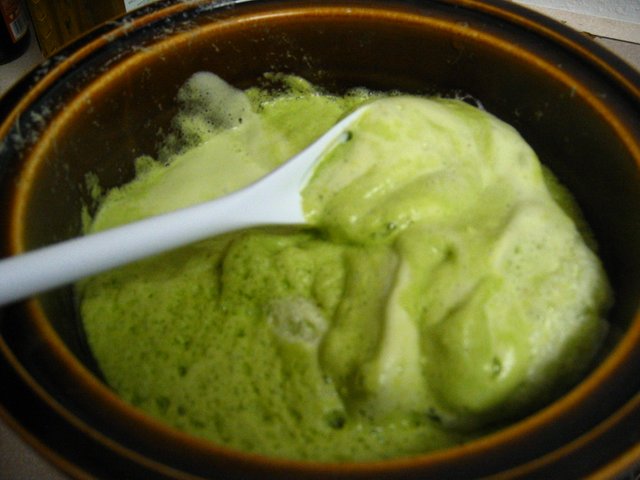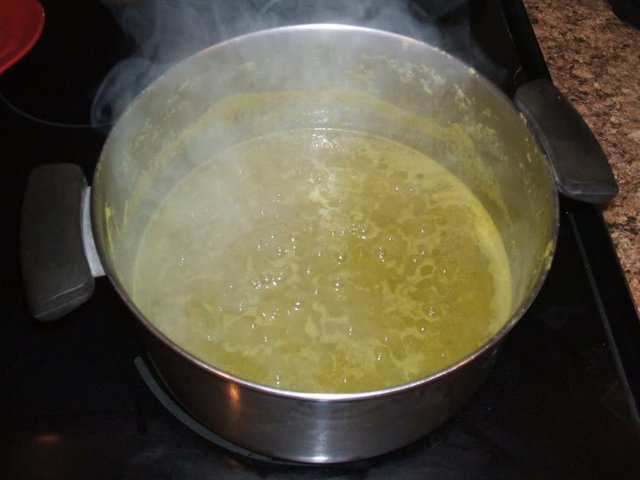 ---
Continue to reduce until the organic material begins to surface from the liquid. We have removed enough water.
Let this cool down and then put in a container for an overnight freeze.
The freeze expansion will destroy any plant cell wall remaining to expose all of the goodies.
---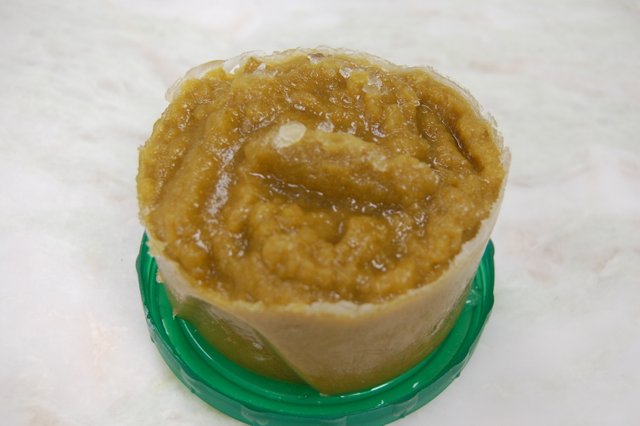 ---
Now use a saucepan to thaw our cacti-ice-cube.
---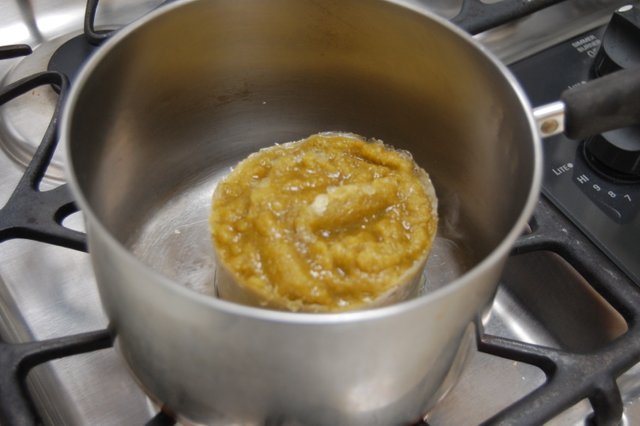 ---
Put the thawed cacti mush in a mixing bowl.
---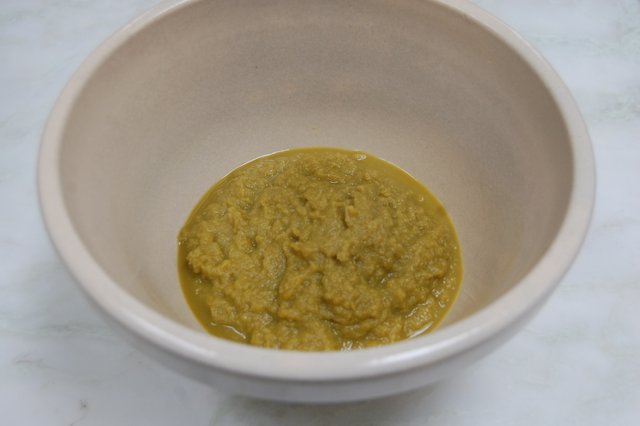 ---
Add Lime. This is Calcium Hydroxide and is used to pickle cucumbers.
It is much safer than other basic catalysts like Sodium Hydroxide (Lye).
This will raise our pH to 13.
---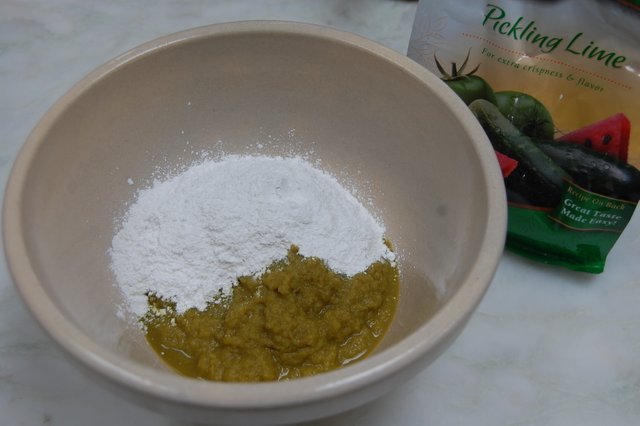 ---
Add a 50:50 ratio Lime:Cacti and mix. This will create a mild reaction. You will hear the snap, crackle and pops.
Mix Well
---
---
This next step should be done outside or in a very well ventilated area.
Use a mask.
Xylene is a non-polar solvent meaning it does not mix with water. What we have done to the cactus through a vinegar acid wash to a basification with lime has made the Mescaline alkaloids able to transfer from the mush into the Xylene. Add a little and mix. Xylene is CLEAR, and it will take on a yellow color as is draws in the mescaline alkaloid profile. Use a measuring cup for better pouring capabilities.
---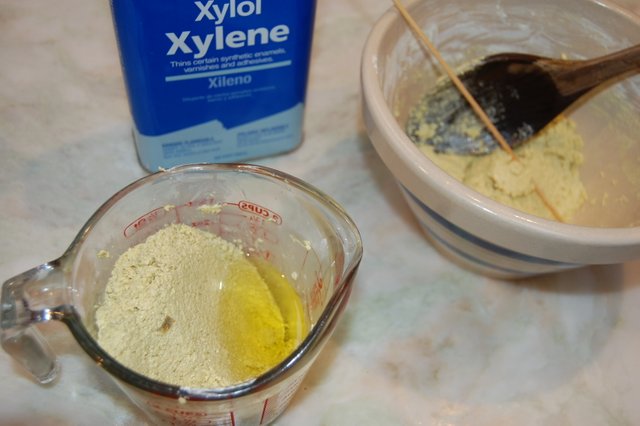 ---
Use wood or glass to stir the mix. Never metal or plastic when playing with chemicals unless you've checked that there will be no reactions with the chemicals. When using Sodium Hydroxide as a base, metal should never be used.. however, that technique is slightly different and meant for larger extractions. Sodium Hydroxide liquid techniques are preferred when creating psychedelics for the masses.
---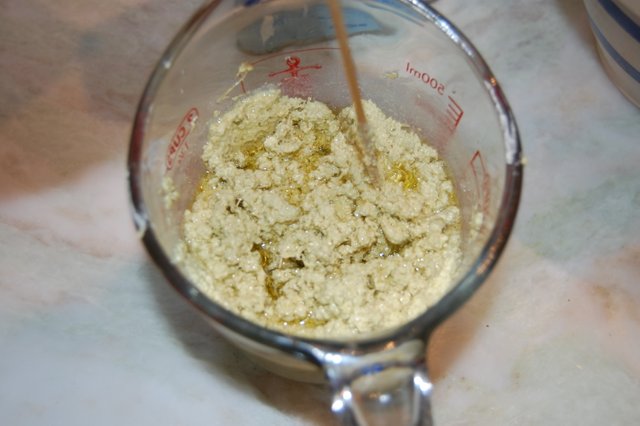 ---
Repeat this step several times. probably 6 times. Mash your much down and pour the Mescaline filled Xylene into a collection jar.
---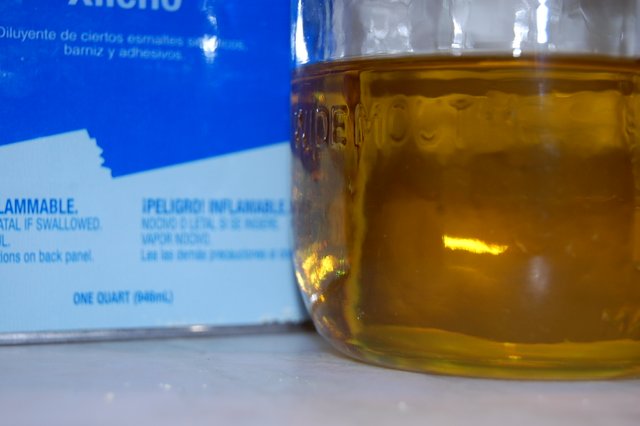 ---
Now that we've isolated the Mescaline, how are we going to get it out of this AWFUL smelling toxic chemical fuel? Well, our Mescaline's chemical compound state can be changed. We changed it into a Salt with the vinegar, and then a base or into its 'free base' state with the Lime.
We will make a very small highly acid aqueous solution with Hydrochloric acid (HLC) and water to mix with this non-polar solvent to further concentrate and isolate it.
We will use 25ml of water and 1 drop of HLC. There are about 25 liquid drops in 1ml.. so we are reducing the strength of our acid by 500x.. still retaining a pH 2.5.
---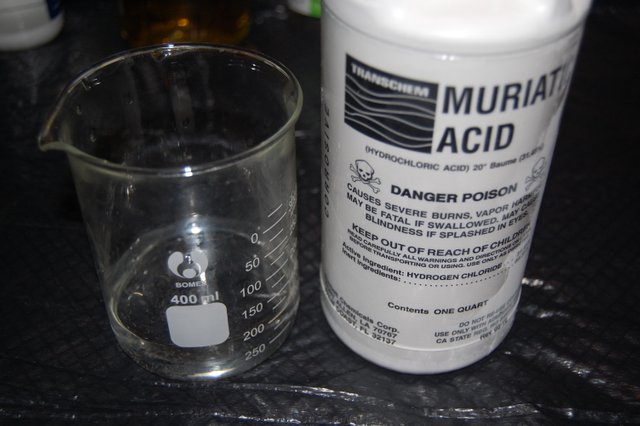 ---
A separatory funnel works great for this step, get one or don't do this extraction.
---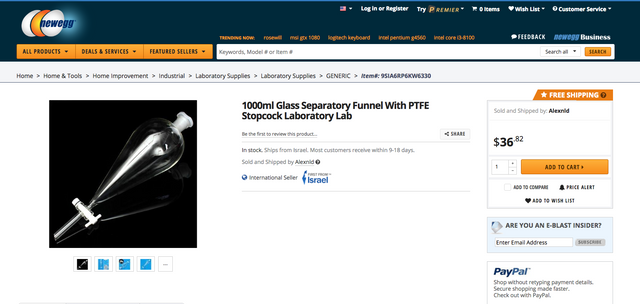 ---
Mix the Xylene with our newly created acidic solution. Let the emulsion settle and separate. The Xylene will still remain Yellow but it is now void of Mescaline, as it is living in the water. We must separate the water and let it dry by fan.
---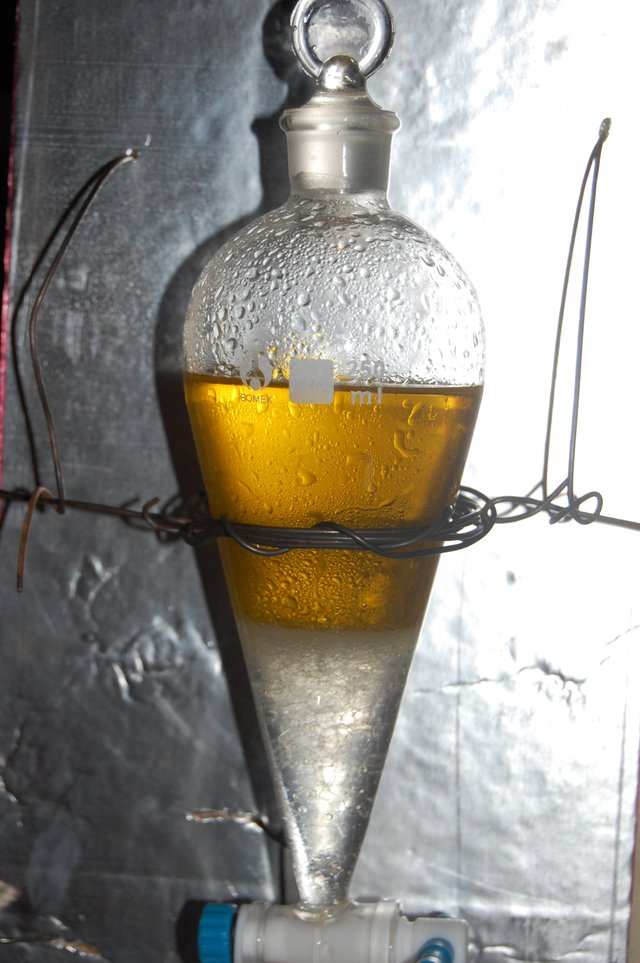 ---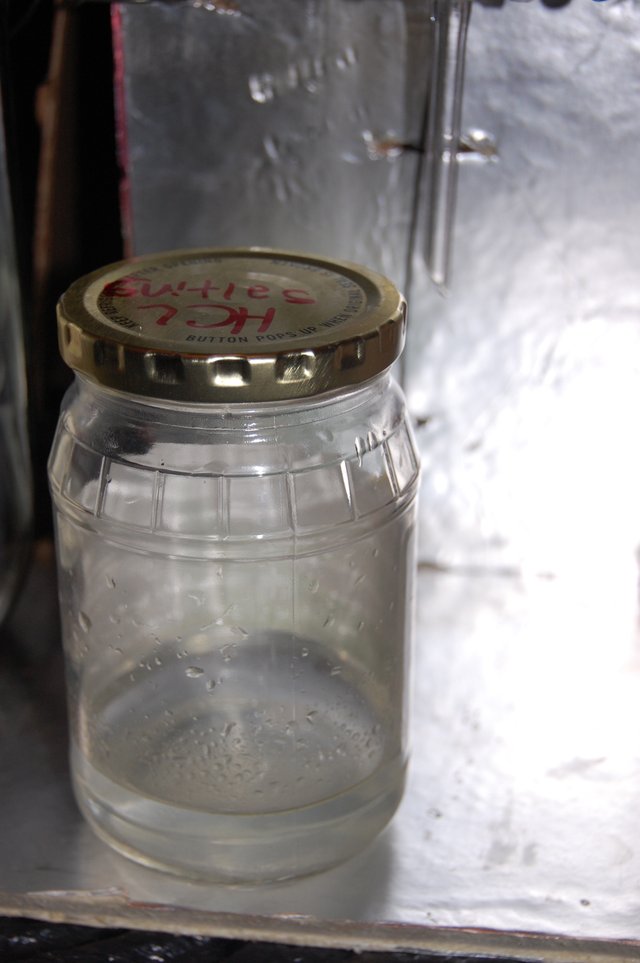 ---
Dried needlelike Mescaline crystals on glass.
---
C11H17NO3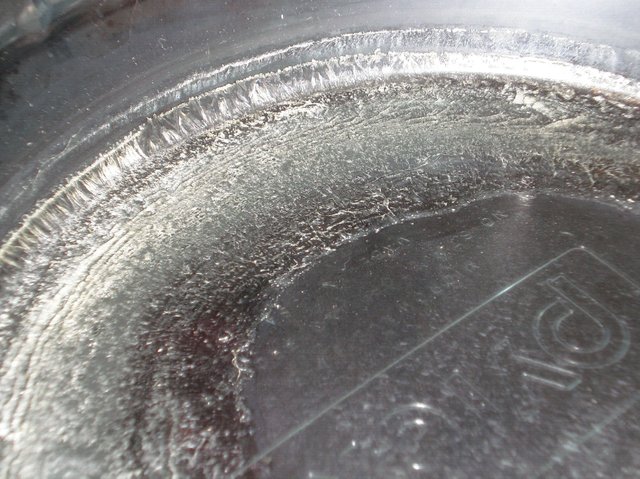 C11H17NO3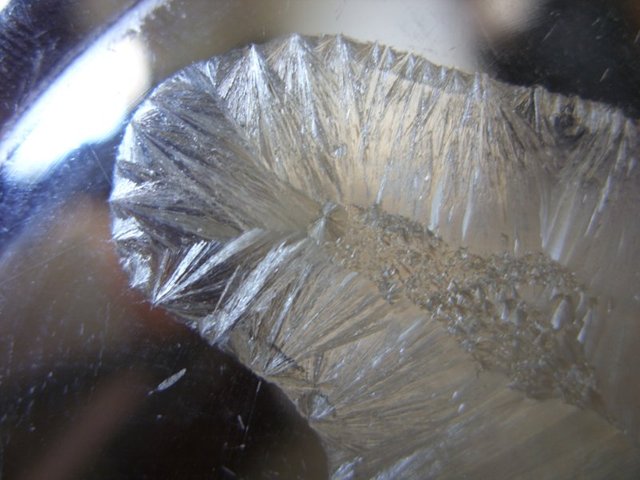 C11H17NO3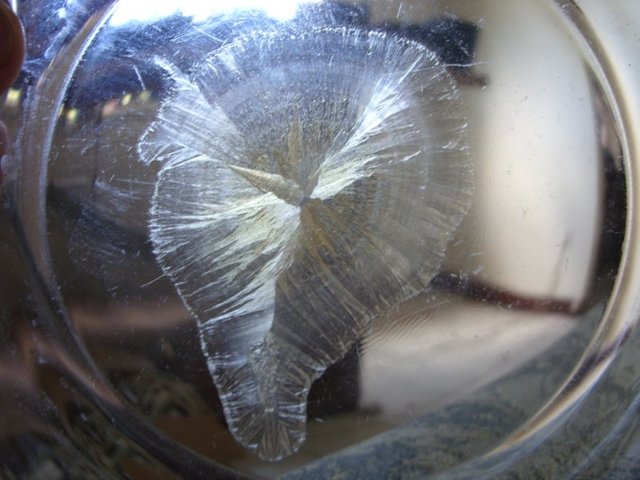 C11H17NO3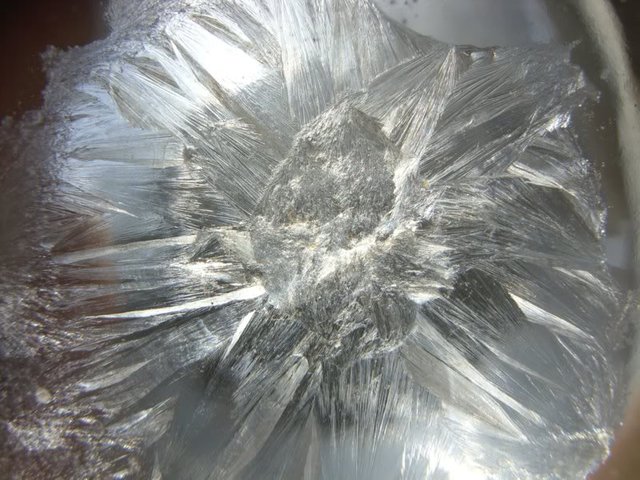 ---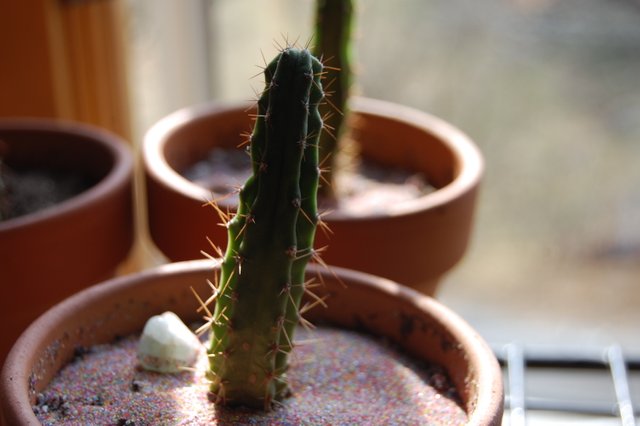 ---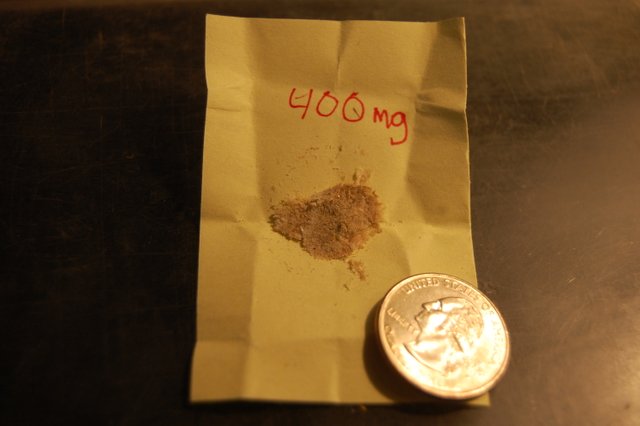 ---
San Pedro (St. Peter) ~ The Saint who holds the keys to heaven.
---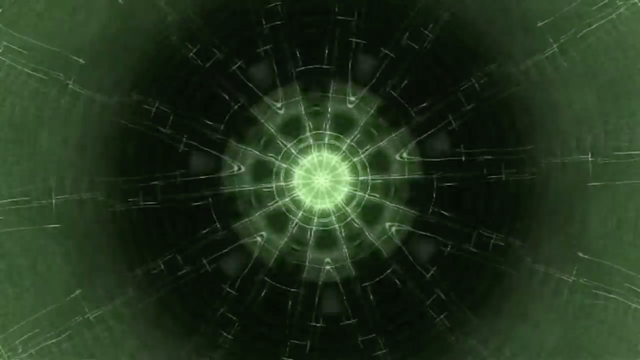 "Avoid Gurus, Follow Plants" ~Terence Mckenna