Chemical Reaction in Our Daily Life
---

The Chemistry

---
Chemical reactions could occur anywhere around us, not just in the laboratory. The interaction of material to be new products through some process called chemical reactions or chemical changes. Every time we cook or we clean something, it is a chemical reaction. Our bodies live and grow are caused by chemical reactions. There are reactions when we take drugs, light a match, and take a breath. Here severals examples of chemical reactions in our daily life. This is just a small example, because we see hundreds of thousands experience or even more chemical reactions every day.
Photosynthesis
Photosynthesis is a process used by plants and other organisms to convert light energy, usually from the Sun, into a chemical energy that can then be liberated to fuel organism activity. This chemical energy is stored in carbohydrate molecules, such as sugars, which are synthesized from carbon dioxide and water. In most cases, oxygen is also produced as a waste product. Most plants, mostly algae, and cyanobacteria do photosynthesis, and these organisms are called photoautotrophs. Photosynthesis maintains the atmospheric oxygen levels and supplies all organic compounds and most of the energy needed for life on this Earth.
Briefly, plants use a chemical reaction called photosynthesis to convert carbon dioxide and water into food (glucose) and oxygen. It is one of the most common daily chemical reactions and also one of the most important, because this is how plants produce food for themselves and animals and convert carbon dioxide into oxygen.
6 CO2 + 6 H2O + light → C6H12O6 + 6 O2
Aerobic and Anaerobic Respiration 
Aerobic cellular respiration is the reverse process of photosynthesis in molecular energy coupled with the oxygen we breathe to release the energy needed by our cells plus carbon dioxide and water. The energy used by cells is the chemical energy in the form of ATP (adenosine triphosphate).Aerobic respiration requires oxygen to produce ATP. Although carbohydrates, fats, and proteins are consumed as reactants, it is the preferred method of breaking pyruvate in glycolysis and requiring pyruvate to enter the mitochondria to be completely oxidized by the Krebs cycle. The products of this process are carbon dioxide and water, but the energy transferred is used to break strong bonds in ADP as a third phosphate group is added to form ATP, by substrate level phosphorylation, NADH and FADH2

Here is the overall equation for aerobic cell respiration:
C6H12O6 + 6O2 → 6CO2 + 6H2O + energy (36 ATPs)
Unlike aerobic respiration, anaerobic respiration represents a set of chemical reactions that allow cells to gain energy from complex molecules without oxygen. Cell muscles perform anaerobic respiration every time we get rid of oxygen which then reaches them, like during intense or prolonged exercise. Anaerobic respiration by yeast and bacteria used for fermentation, to produce ethanol, carbon dioxide, and other chemicals that make cheese, wine, beer, yogurt, bread, and many other common products.

The overall chemical equation for one form of anaerobic respiration is:
C6H12O6 → 2C2H5OH + 2CO2 + energy
Corrosion
Rust is iron oxide, usually a red oxide formed by redox reactions of iron and oxygen in the presence of water or air humidity. Some forms of rust are distinguished both visually and by spectroscopy, and form under different circumstances. Rust consists of hydrated iron (III) oxide Fe2O3 · nH2O and iron (III) oxides-hydroxides FeO(OH), [Fe(OH)3.
In sufficient time, oxygen, and water, every iron mass will eventually convert entirely of rust and crushing. The rust surface is flaked and brittle, and does not provide protection to the base iron, such as the formation of patina on the surface of the copper. Rust is a general term for corrosion of iron and its alloys, such as steel. Many other metals have equal corrosion, but the resulting oxide is not commonly called rust.

Here is the chemical equation for iron rust:
Fe + O2 + H2O → Fe2O3. XH2O
Burning
Every time we light a match, burn a candle, make a fire, or light a grill, we will see a burning reaction. Combustion combines energetic molecules with oxygen to produce carbon dioxide and water.
For example, propane combustion reactions, found in gas grills and some fireplaces, are:
C3H8 + 5O2 → 4H2O + 3CO2 + energy
---

Conclusion

---
Although many people do not like chemistry, but they do not aware that their daily life are always in the process of chemical reactions. 
Source : 
Photosynthesis
Aerobic and Anaerobic Respiration
---
Support Scientist By Use
#science
tag or join
@steemSTEM
---
---
Follow Me @jamhuery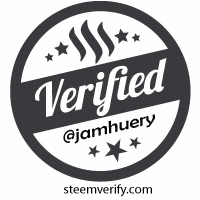 ---