Who doesn't love cheese... well I know of at least one person who doesn't. Strange that. There's not much to say on the matter of cheese apart from it's probably the most amazing foodstuff known to man. We recently took a trip to the Wensleydale cheese factory in Yorkshire, UK. We heard through the grapevine they gave away free cheese for tasting. It was no myth. Oh, how we gorged ourselves on free Coverdale and many other varieties. Not only was it a cheese-fest of epic proportions, we even learned some stuff.
Here are some heavily overprocessed images taken on the day. I've tried to make them look old fashioned but probably just succeeded in making them look a bit crap. They were taken with a phone. Oh, the shame....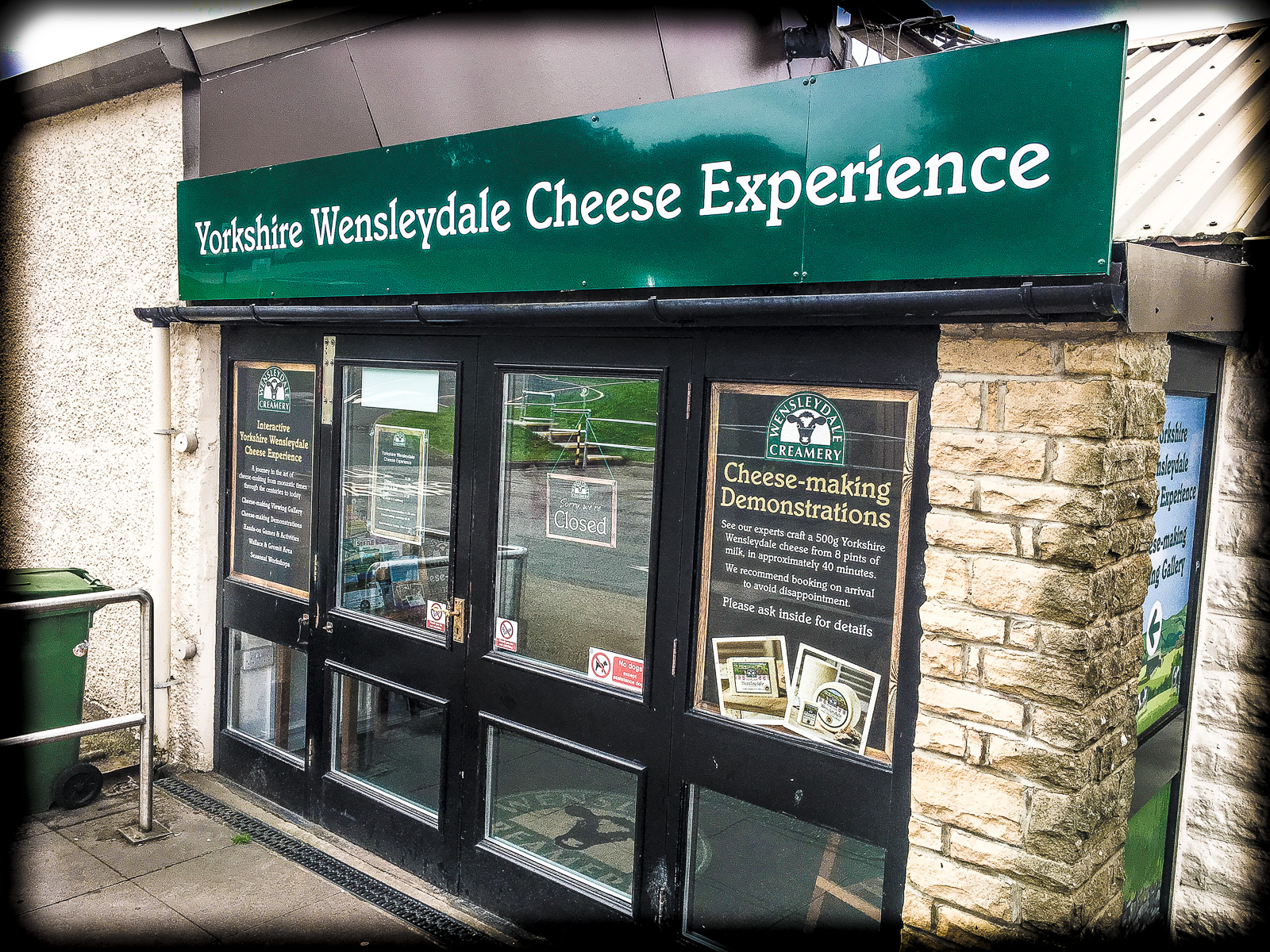 The entrance portal to an experience that every cheese lover should partake in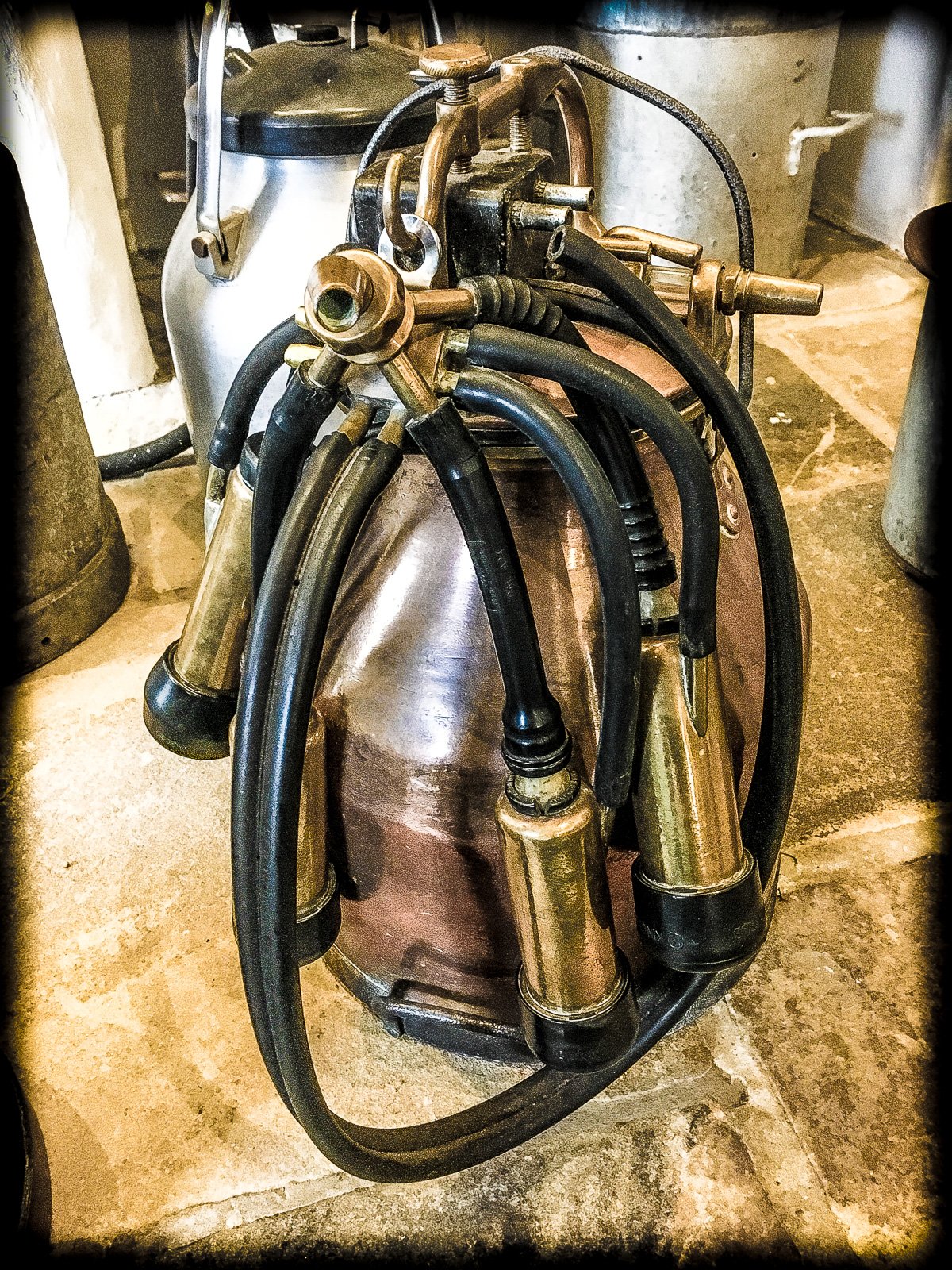 This contraption used to be used either for sucking the juice out of cows or capturing flying spaghetti monsters. I think it's the former.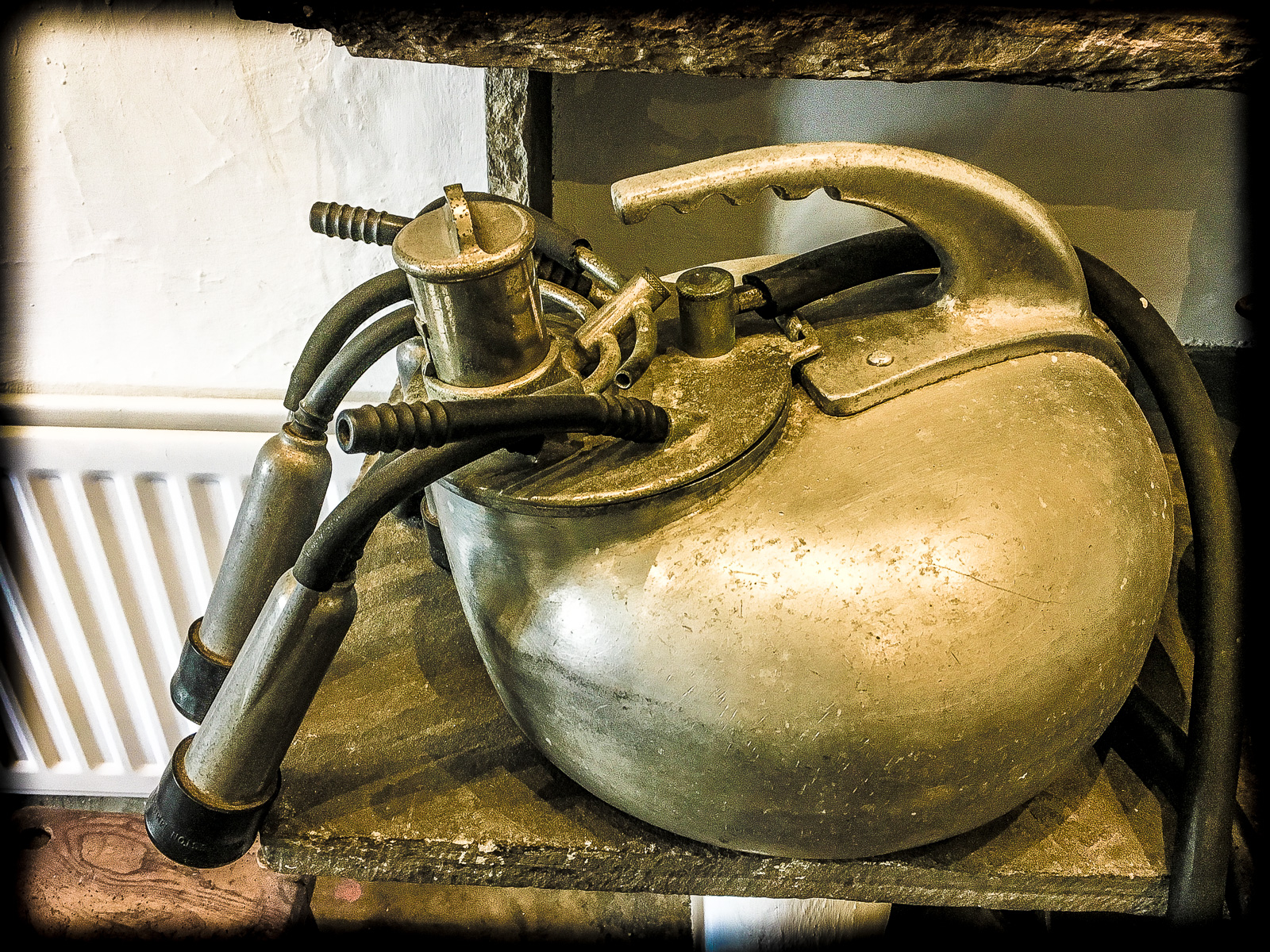 Another old-fashioned moo juice sucker. This one for a cow with only two udders. Or maybe it's something Austin Powers used once.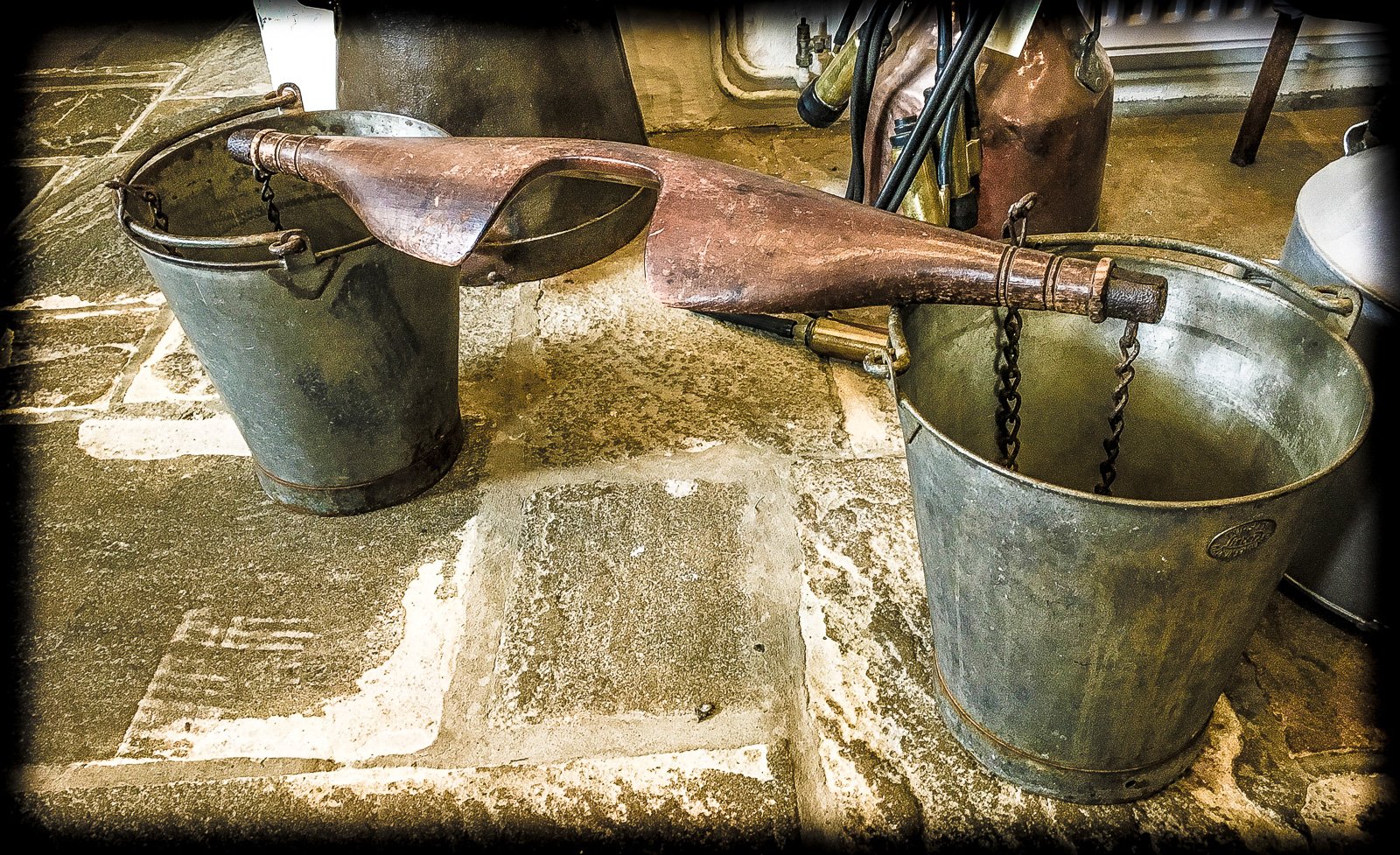 In the days when maids used to carry milk, this is what they would throw over their shoulders. That's gonna weigh a shitload when full of milk.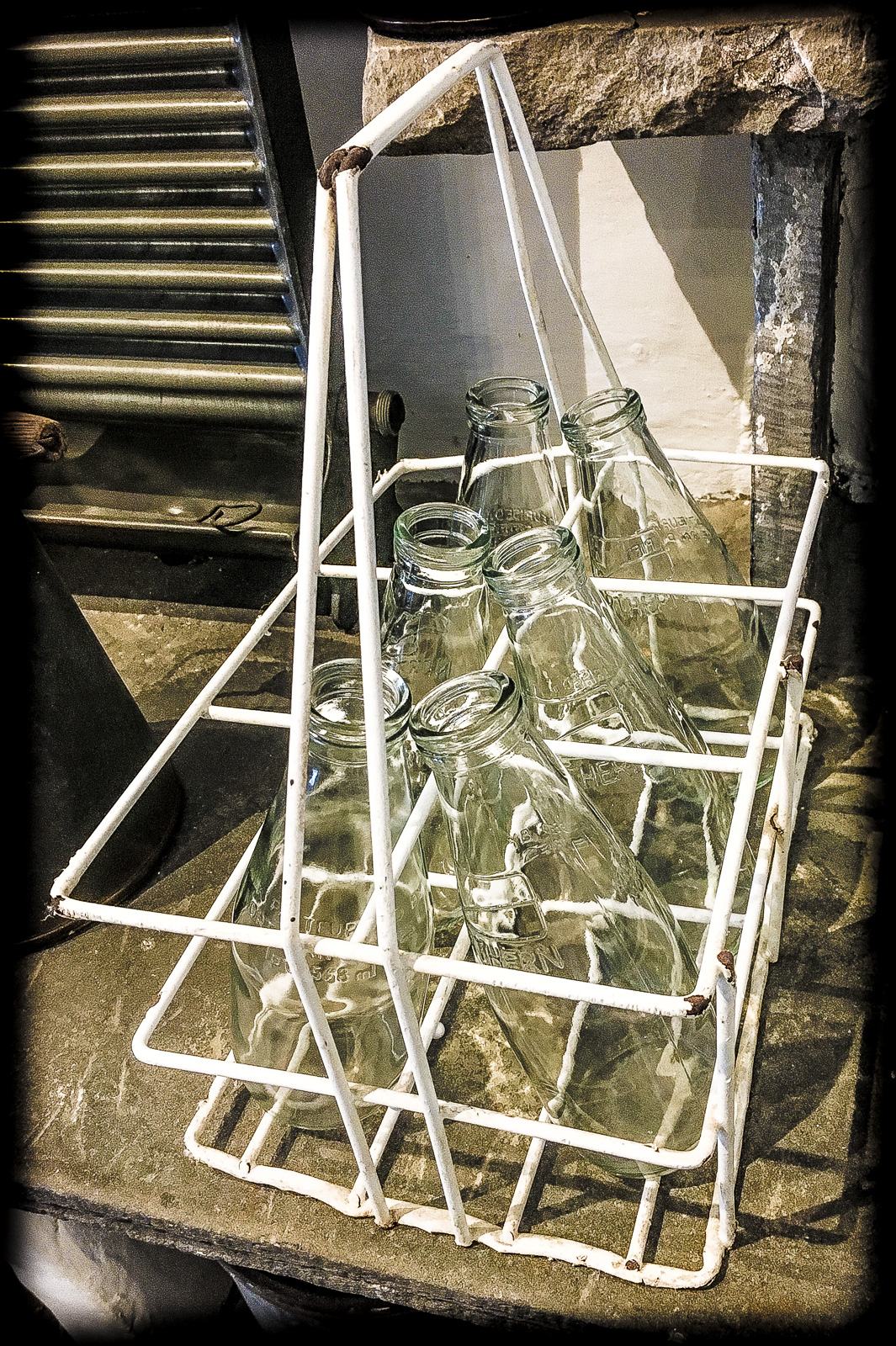 These glass receptacles were delivered by the milkman. Full of milk they were. Then the supermarkets moved in and all of the milkmen disappeared. For some reason, this milk was not used to make cheese. What a waste.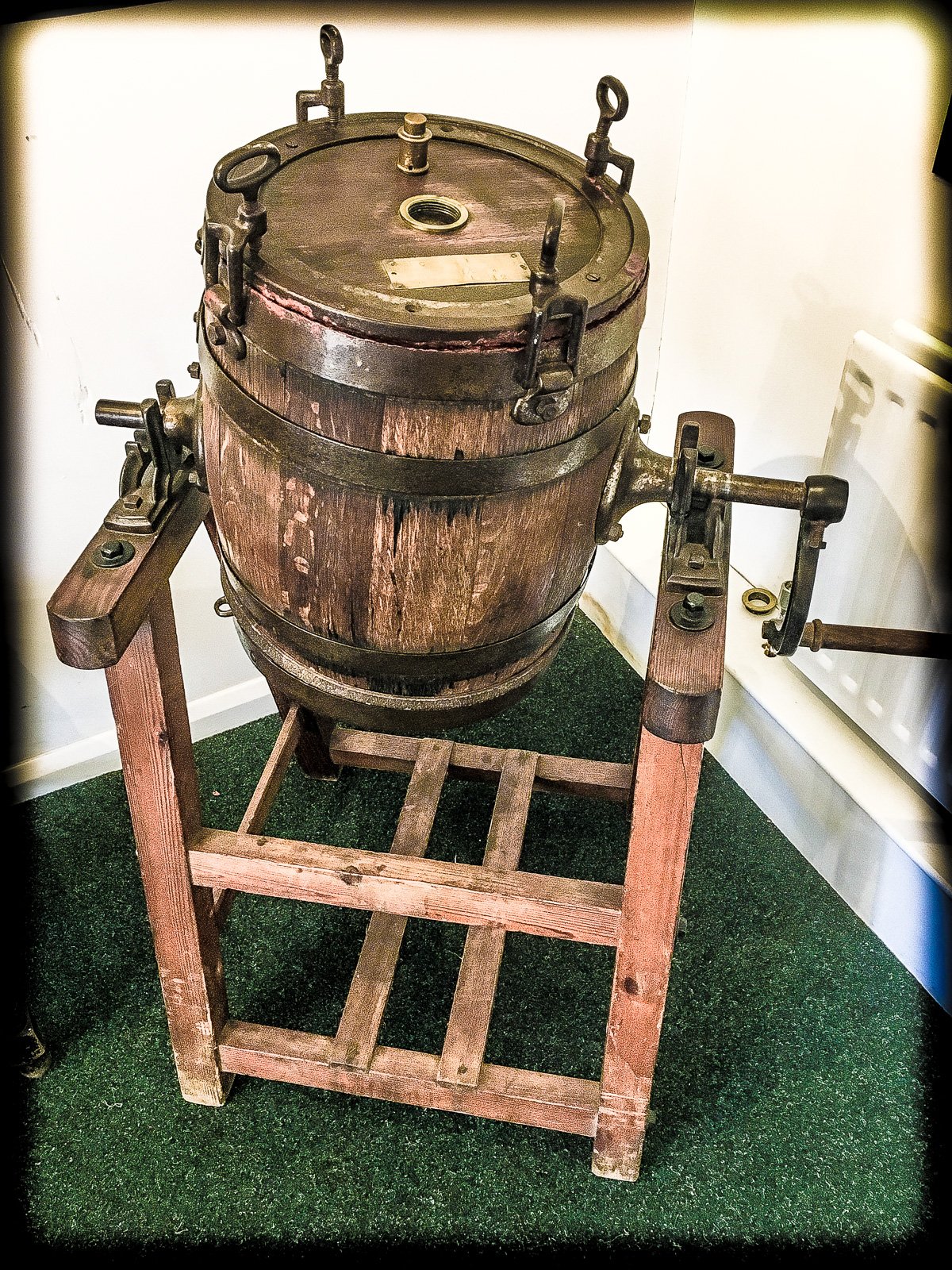 This is a milk churn. Fill it with milk and whizz that handle round. You are on the way to cheese heaven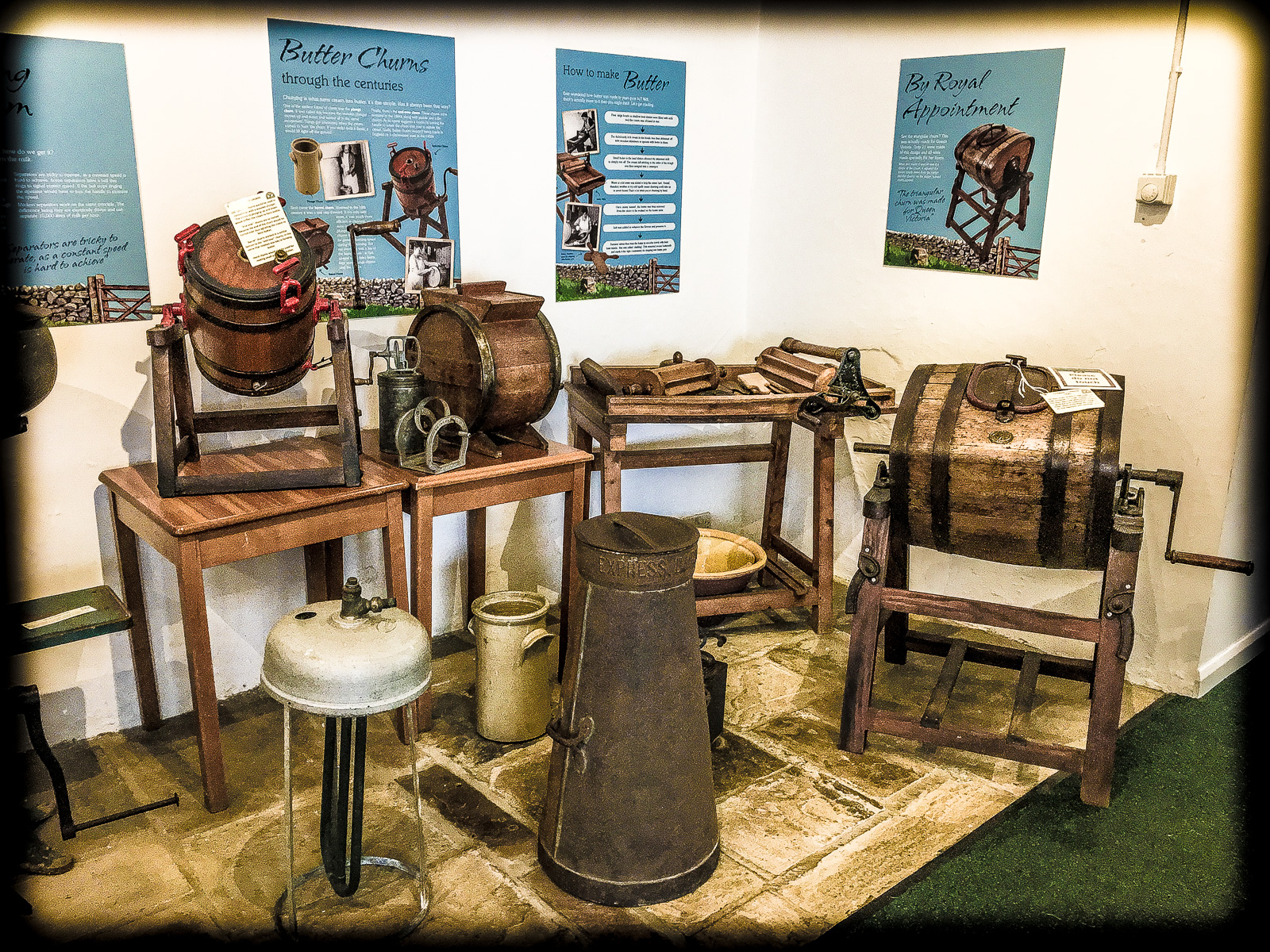 Look at all these churns. A veritable churn-fest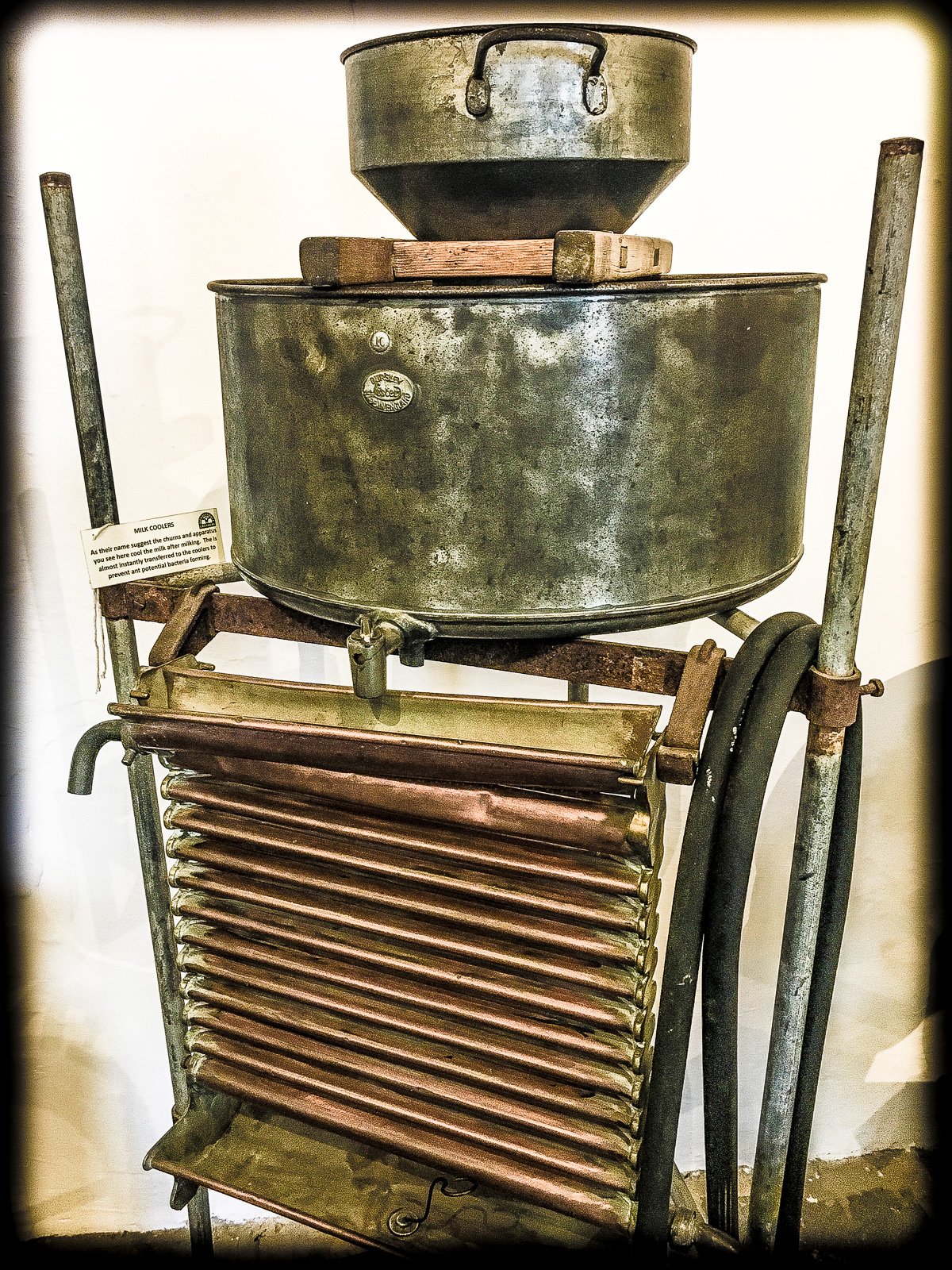 Hot milk goes in at the top, cold milk comes out of the bottom. It's the one and only milk cooler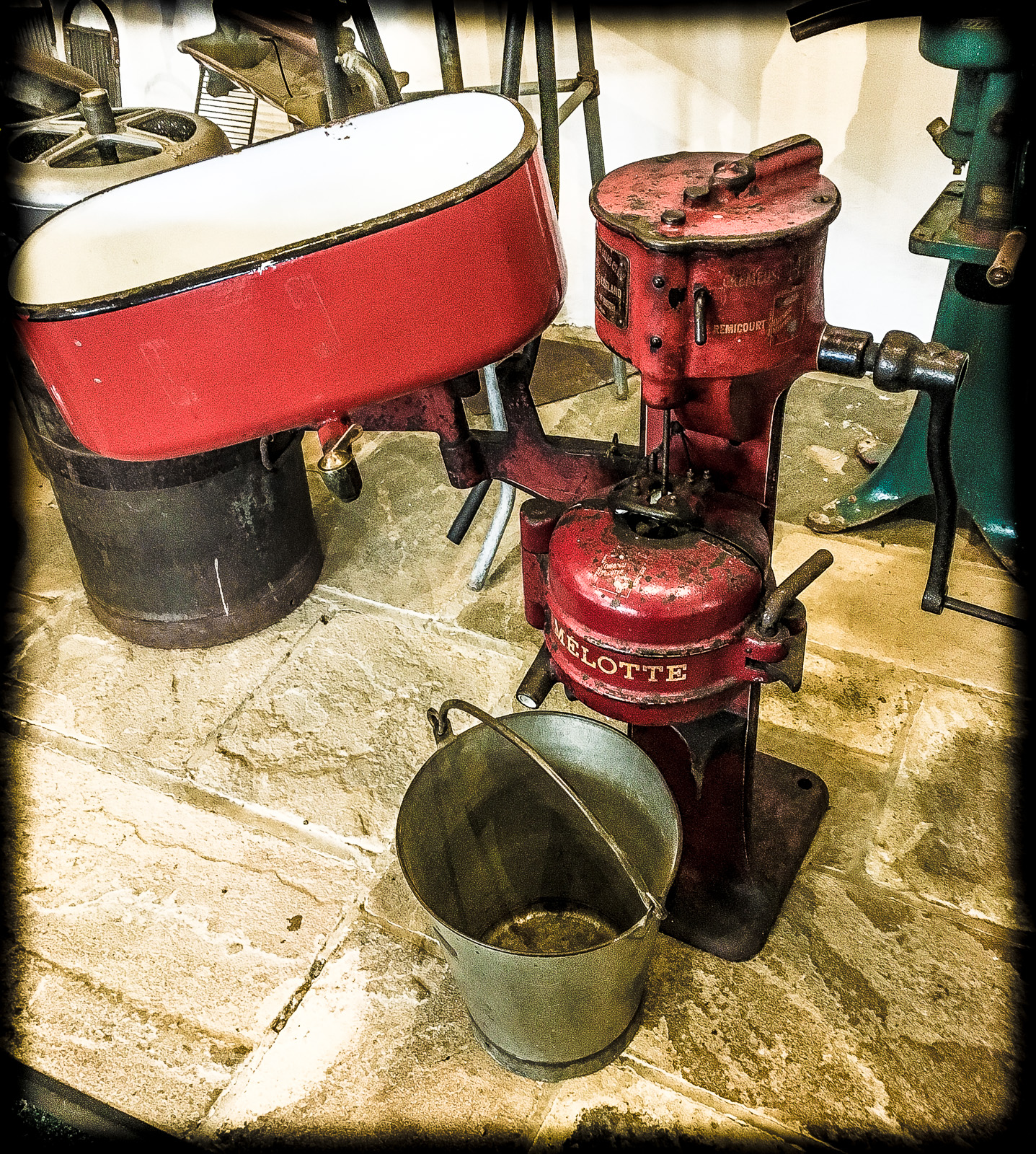 Not a clue what this was. Looks a bit like a meat grinder.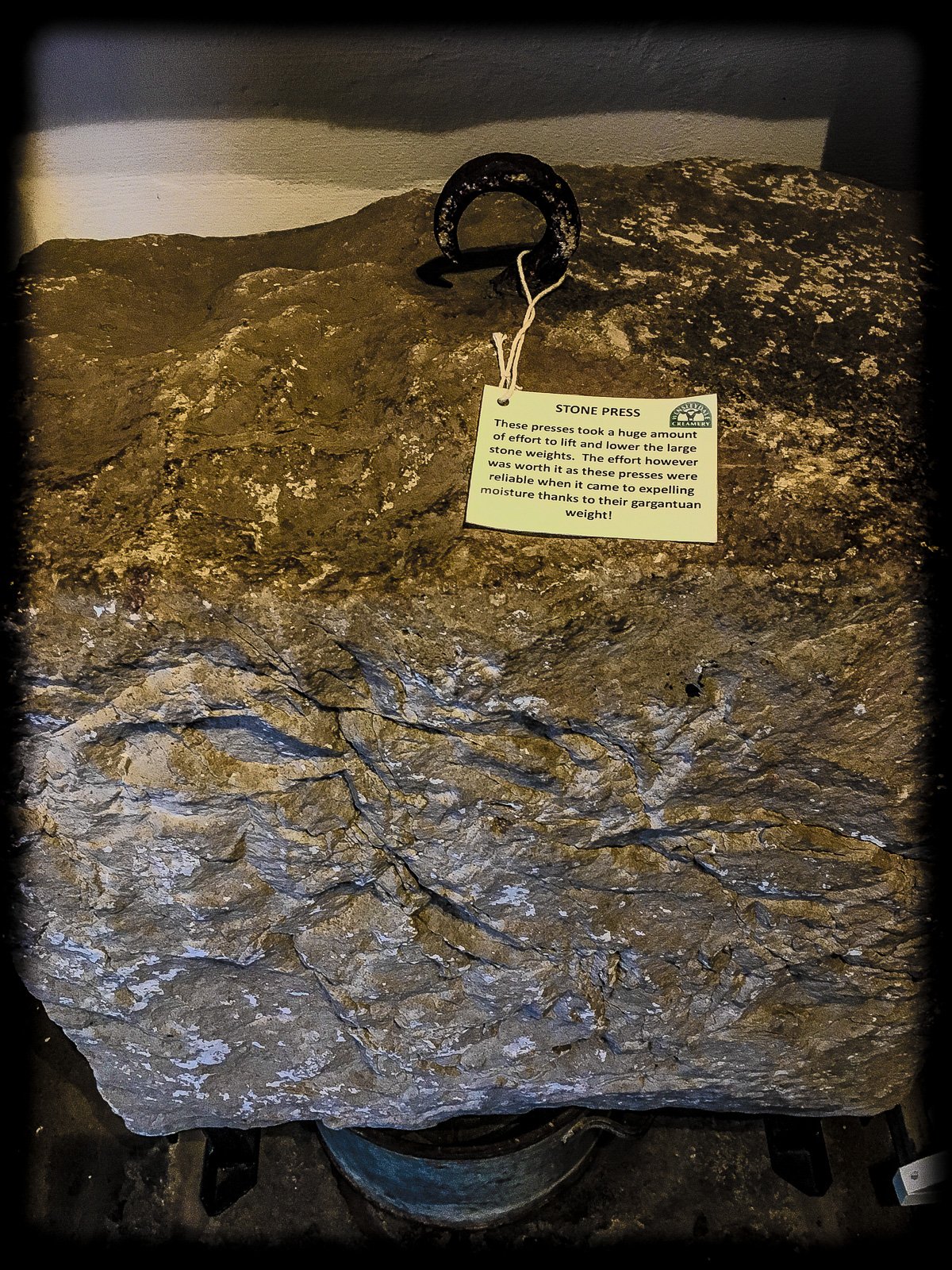 This big rock was used for squashing the liquid out of cheese. That's where cheese slices were invented.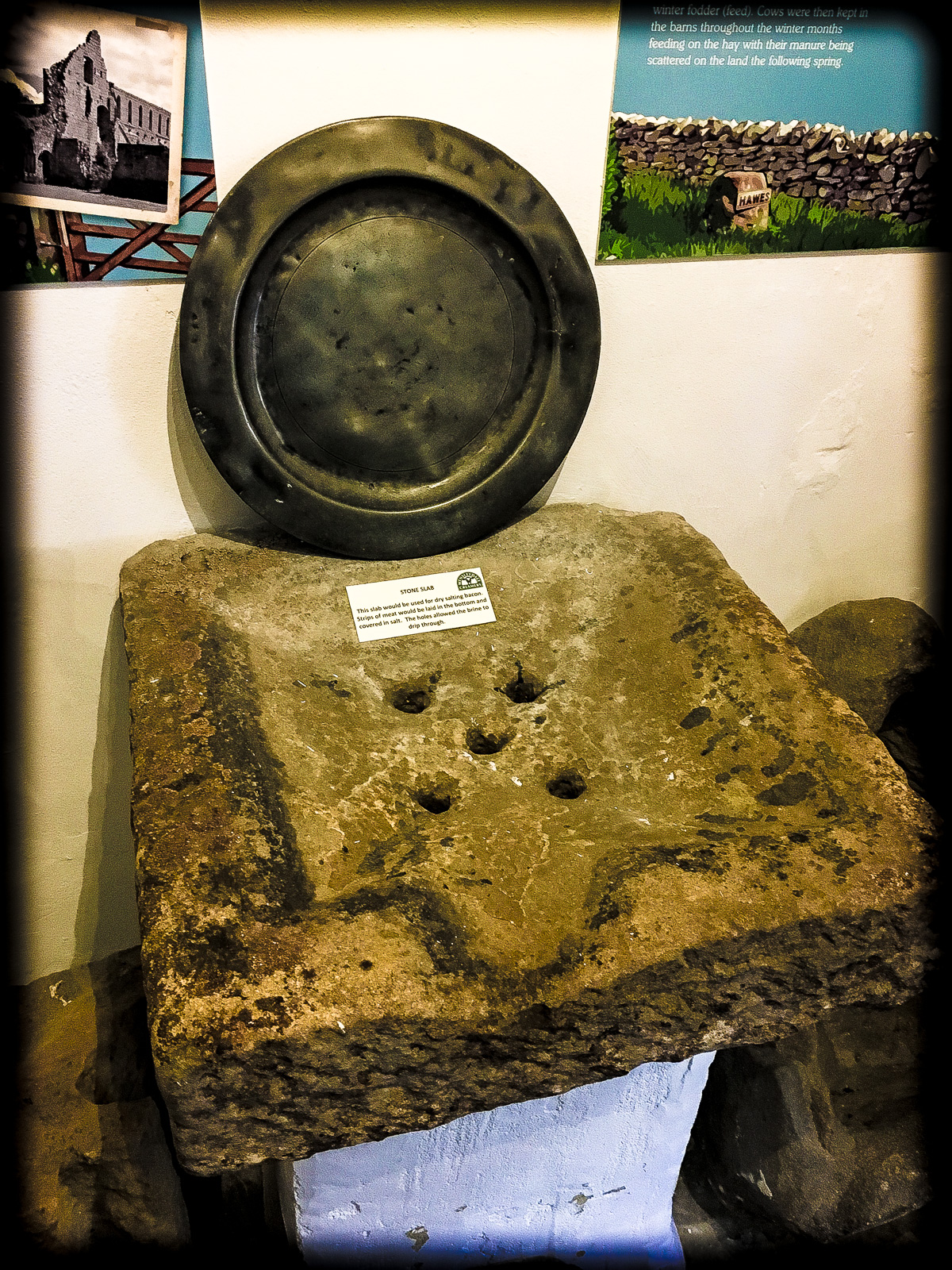 This has nothing to do with cheese either, it's for curing bacon. Not a scooby doo what this was doing in a cheese factory. Although cheese and bacon are maybe even better than cheese alone. I think they did this to make you hungry and spend money in the cafe.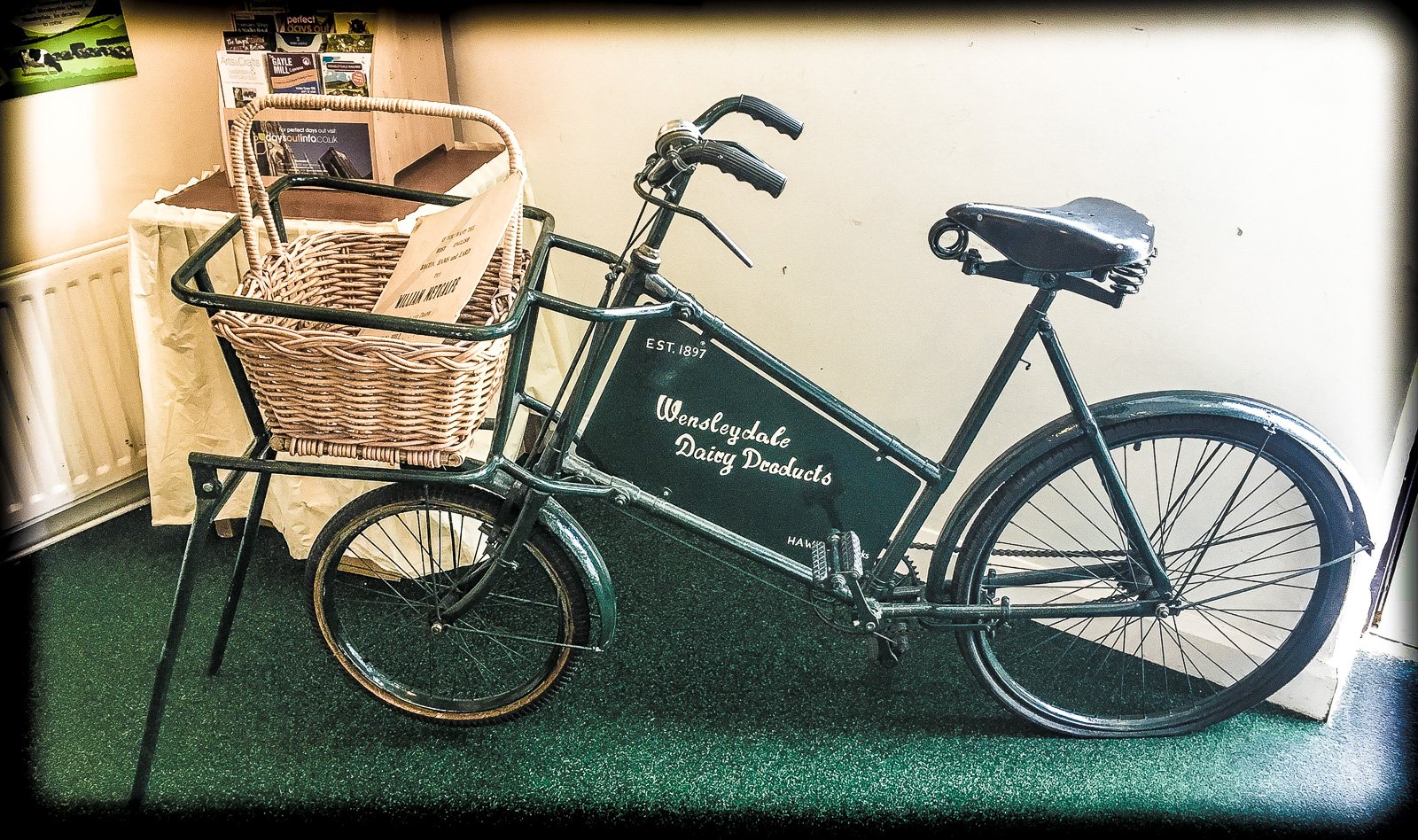 The Uber of cheese delivery. That rear needs a bit of air.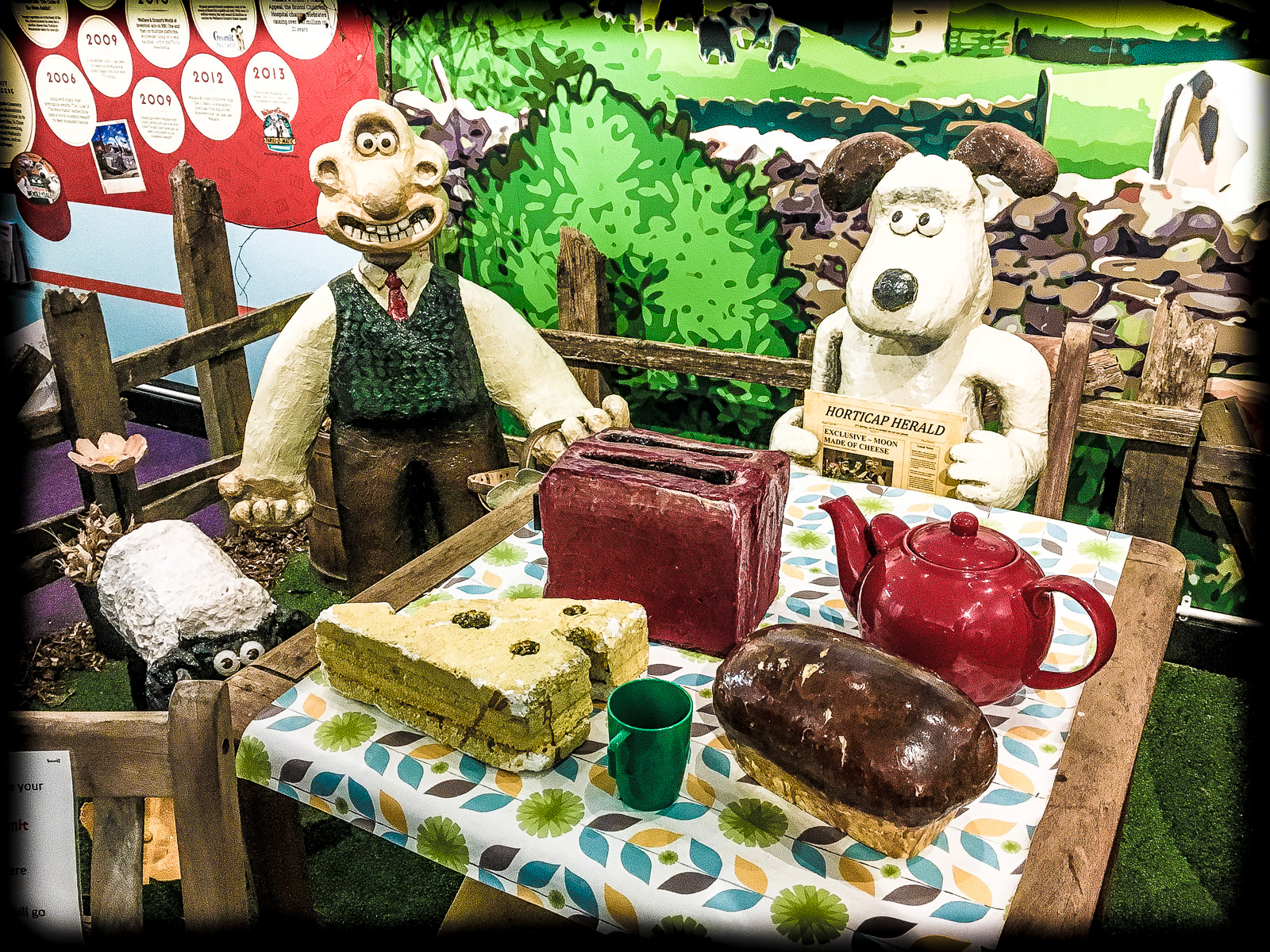 Wallace and Grommit, the most famous of cheese consumers.
---
So there you go. That's a little post on what I saw at the cheese factory. It was just minutes after this that we hit the tasting area and got the cheese sweats from eating too much.
Thanks for reading
Mark
//:#(!steemitworldmap 54.301789 lat -2.200935 long Wensleydale Creamery d3scr)