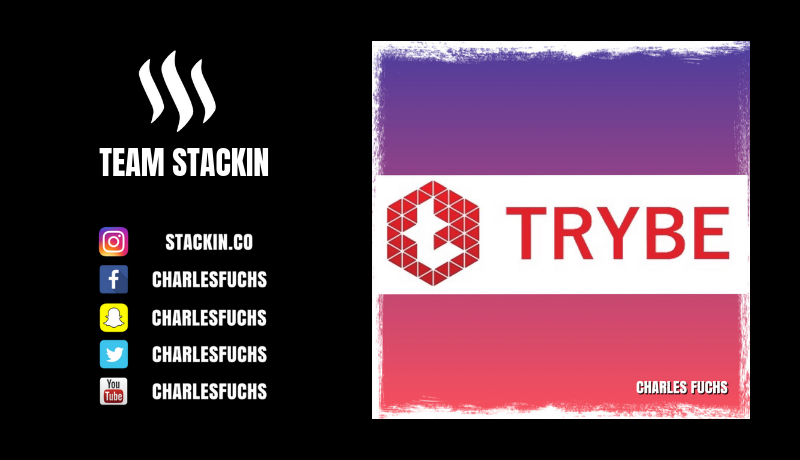 " Social Media is all about sharing ideas, thoughts and opinions." ~ Charles Fuchs.
HEY STACKERS!
I'm the type of guy that's always on the look out for new, interesting and upcoming "Social Media" platforms. 👨🏼‍💻
A few weeks ago, I was introduced to TRYBE from one of my crypto buddies. He told me just create an account so I did but didn't really have the time to research it until earlier today. 
So What is TRYBE? It's a new social sharing platform where you actually get rewarded for sharing information, knowledge, and advice. 📝
In other words, it's similar to Steemit but it does have it's differences. I still like the "Steem Blockchain" 100X better but if people can post content on there also to make free tokens, why the hell not. 😆
Below you'll find an interview with Tom Norwood, the owner of Trybe in where he goes into what he is trying to accomplish. 
They are currently offering everyone 100 Free TRYBE Tokens simply by just creating an account. YES, Free Tokens! 👨🏼‍💻
Once you create your profile, you will also receive 50 Free TRYBE Tokens for every friend that you introduce to TRYBE. You can earn thousands of coins just by sharing your link! 😎
The "TRYBE" project seems very promising...
Can it be the next big Social Media Blogging Platform? Only time will tell and if they want to give some Free Tokens to early adapters, I'm All Game For That!
You can find and follow me here on TRYBE! 
Keep On STACKIN! 💞

P.S. For those who's interested in following my "Content" and "Daily" Posts... you can just follow me @stackin to get my updates.
---








---