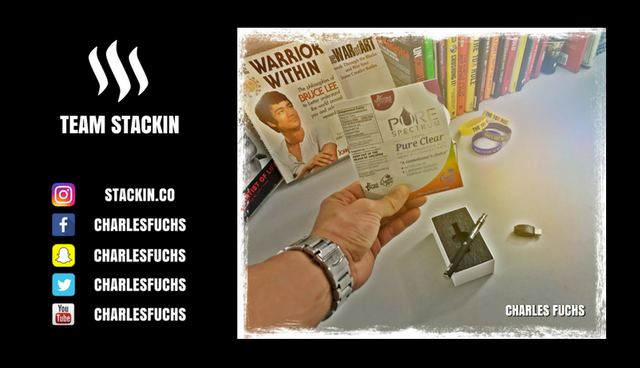 "I tend to do things my own way, that's what leaders do." ~ Charles Fuchs.
HEY STACKERS!
Yup, it's one of those days again to show all my friends on all the new things I'm currently doing. That's what Social Media is all about, sharing awesome things to the masses. 💁🏼‍♂️
Recently I've been experimenting with CBD oil for the last few weeks from the recommendations of all my "Hippy" online friends haha. 
So I did some research and found a high quality brand that sells 100% Pure Organic CBD oil called Pure Spectrum (there are so much bad quality ones online so be careful).
Don't worry, there is no or very little THC in these bad boys... just pure Organic Love. 🤣
The Pure Spectrum website quote sold me instantly. It simply stated... 
Pure Spectrum CBD uses supercritical cold CO2 extraction methods and states that the product is "organic, solvent-free, highly potent, fuller and more flavorful with the strongest efficacy available."
Boom! In other words, It's high quality shit!
From my research, there are so many health benefits that can come from CDB Oil... such as pain relief, anxiety, depression, acne and heart disease.
Are these facts real or fiction? Who Knows... but all I can say that I do feel better after using it for a few weeks.
What can I say, we are all just guinea pigs these days for our future generation to come. I feel like a lab rat! 😂
Do you use CDB Oil? If so, do you guys think it's good for you or is it just all a scam and we are getting ripped off for our hard earned money? Only time will tell ....
Keep On STACKIN! 💞

P.S. For those who's interested in following my "Content" and "Daily" Posts... you can just follow me @stackin to get my updates.
*Stay Tuned for my weekly "STACKIN Steem Contests" where I've givin' out $1,000's of Steem, SBD, and Merchandise to fellow Steemians!
---



---